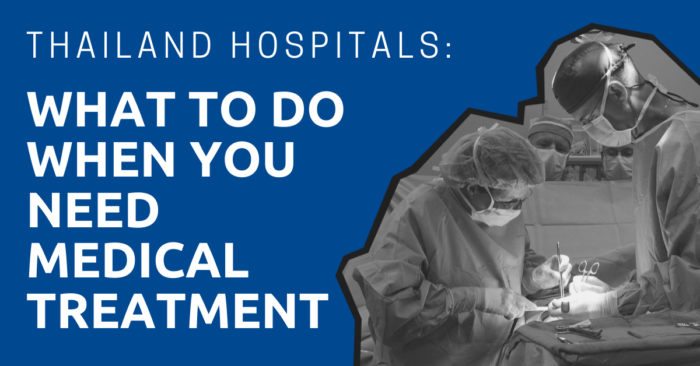 Sooner or later you're going to have to visit a hospital in Thailand. Maybe you'll come down with the flu. Maybe you'll have an accident. Or, maybe you'll need a place to deliver your baby. If you stay in Thailand long-term, your bound to visit a hospital.
Although it might sound like a bummer to get sick in Thailand, there is good news. Hospitals in Thailand are just as good, if not better, than hospitals in the West. And they're a lot cheaper too.
Foreigners from many countries, especially countries in the Middle East, fly here to just to get medical treatment. They pay much less than what they'd pay in their own countries even in a premium hospital.
After living in America for ten years, I moved back to Thailand in 2014 with my husband and out first daughter. And during this time, my husband, my daughters (now we have two), and I have had treatment in all types of hospitals, from government hospitals to premium clinics to private hospitals.
Here's what you need to consider when getting medical treatment for yourself and your loved ones.
Hospital Type
Hospitals in Thailand are mainly separated into two major categories: government hospitals and private hospitals. While both types can help treat your ailments, the experience you get will be totally different. Some big government hospitals also offer an upgraded service called "premium clinics," where you can get medical treatment with less queue time.
As a busy mom with two toddlers, traveling anyplace with kids, especially to hospitals, is sometimes stressful. So I often go to a private hospital when my children have to see a doctor. Yet, when it comes to my health and I can travel alone, I visit doctors at a premium clinic or a government hospital.
Lets look at hospital types more closely.
Government Hospitals
Most government hospitals in Thailand are operated under the Ministry of Public Health or medical schools. Essentially, these hospitals focus more on low-cost medical treatment for Thai citizens than they do expats and international patients.
Government hospitals are always crowded. You are usually required to go to there early in the morning–like 6am–to queue up for medical treatment. Some people may get there even earlier than that.
Good customer service may not be their first priority because of the significant number of patients they need to deal with each day. And from this reason, you might wait a few hours just to see a doctor for a few minutes.
Hospital staff are still helpful and friendly also, but they will not have much time to talk or take care of you. You may need to call them a few times in order to make an appointment or request information. So be patient with them.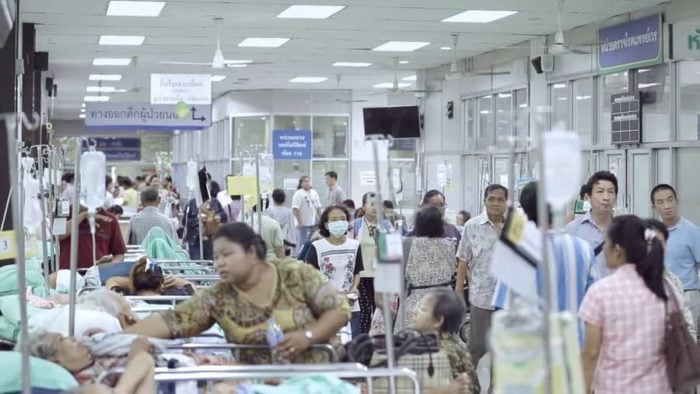 In case you need to have surgery, most of the time you'll need to wait a month or two or even more, unless it's urgent. We personally know someone who waited three years to get his jaw fixed.
Unless it's a small hospital in a rural area, doctors' expertise and medical equipment in government hospitals are similar to private hospitals. Some big hospital runs by medical schools such as Siriraj Hospital, Chulalongkong Hospital, and Ramathibodi Hospital can even have better equipment than private hospitals.
When dealing with sicknesses that need specific medical equipment, some private hospitals may even refer and send patients to these major government hospitals instead.
At government hospitals, you won't find an international help desk with someone who can speak English fluently. However, staff, including nurses and doctors, can communicate in basic English.
Cost is one of the greatest benefits of government hospitals. The price you pay for treatment will be less than prices at private hospitals. And they don't inflate the cost of medications like private hospitals do.
Private Hospitals
Private hospitals should normally be your go-to hospitals unless you want to wake up very early in the morning and spend your day mostly waiting a few hours at government hospitals. Private hospitals have also been recruiting more experienced medical specialists to attract more people to their hospitals.
With this in mind, you will usually get better treatment with good customer service at private hospitals. You'll even have a lot of time to talk to doctors about your sickness, which is unlikely to happen at government hospitals.
Customer service is the key selling point of private hospitals in Thailand. Staff who work there are well-trained and treat their patients kind. They are willing to help you have a smooth visit and will not leave you confused about what to do and where to go next.
But all of the perks of private hospitals come with a price. You are expected to pay at least a thousand baht or two, for example, just for a standard checkup if you have the flu.
Although private hospitals are more expensive than government hospitals, the cost of treatment is still cheaper than the west. But you still get a similar level of medical treatment.
Some people, especially those from South East Asia and the Middle East, even fly to Thailand and get treatment at private hospitals here.
If you prefer a premium hospital, you can go to Bumrungrad International Hospital. They have experienced specialists, modern facilities and provide complete medical care.
If you don't want to pay the medical costs that come with visiting private hospitals, but still want the superior service, just get health insurance from Luma.
You'll know exactly how much you need to pay per year rather than hoping your hospital visit will not break your wallet.
They are also partnered with many top-tier hospitals, including Bangkok Hospital and Bumrungrad. You only need to show an insurance card and have all paperwork and payment taken care of.

Other notable hospitals in Thailand include Bangkok Hospital, Samitivej Hospital, BNH Hospital, and Phyathai Hospital.
We've dedicated an in-depth guide to private hospitals in Bangkok to give you an idea about which you should visit for your concerns
Premium Clinics
Some government hospitals have special clinics called "premium clinics." They are basically an upgraded version of a government hospital but provide medical services outside of working hours, while offering less wait time, and usually more experienced doctors. Many doctors here are experienced specialists who even teach inside medical schools.
The income that premium clinics collect will also be spent to support poor patients who need intensive treatments but cannot afford paying medical bills. So when you visit a premium clinic, you're doing your part to help someone in a less-fortunate situation.
During my first year back in Thailand, when I needed to see a doctor for emergency surgery, I went to a private hospital because I knew that good customer service was their first priority. But we paid 50,000 baht for the surgery. After talking to my family in Thailand, they recommended a premium clinic, where the same surgery would've cost one-third that amount.
Seeing a doctor in premium clinics always puts me at ease because I know that I will see a medical specialist. And lots of my medical bills have been cheaper since switching to premium clinics. I pay the same amount to see the doctor that I'd pay at a private hospital, yet the cost of medical treatment, screenings, and medication is a lot cheaper.
Currently there are no international language centers inside premium clinics. Doctors, nurses, and staff can communicate in basic English. But you may want to bring a translator or Thai friend to help you.
Doctors, nurses, and staff still have to handle many patients so I sometimes experience poor moods from them. Moreover, scheduling for admission to have surgery, get special medications, or have other treatments still comes with a longer wait time.
Doctors
Generally, to the best of my knowledge, there are different types of doctors who you will meet at government and private hospitals. At government hospitals, you may meet three types of doctors:
resident-doctors who are licensed to practice medicine but are learning a specialty
fellow-doctors who have completed their residency and are doing additional specific training
attending-doctors who are experts in their specialty and have their own healthcare team
While visiting government hospitals, you may become a case study for intern doctors and medical students.
In contrast, At private hospitals, most doctors are fellow doctors and attending doctors.
This is because Thai private hospitals, especially ones that have good reputations want patients to see only the best doctors.
This includes private hospitals from this page.
Lastly, at premium clinics all doctors who you meet will be fellow-doctors and attending-doctors from medical university hospitals.

Need Help Finding a Hospital?
If you are not sure which hospital to go, please feel free to contact us. We can help you find a suitable hospital based on your needs.
Waiting Time
The waiting time for government hospitals is much longer than private hospitals. If you don't have a medical emergency you'll need to get a queue number. But everyday the queue closes at 7am or 8am for popular hospitals. If you miss the queue, you'll need to come again next day.
If you already have an advanced appointment, the waiting time is not that different from private hospitals. But appointments are usually only available for patients who require follow-ups.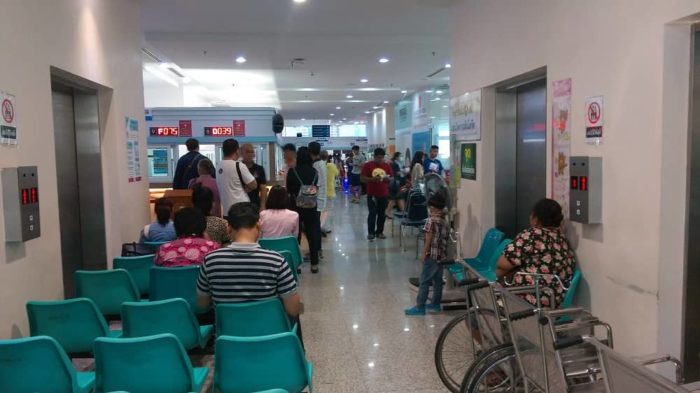 In case you need to do further medical checkups, scans, or surgery, for non-emergency cases, expect your wait to last a few months. You need to wait for the medical equipment. You need to wait for medical stuff. And even if the hospital sets an appointment for you, they can postpone it for various reasons.
Private hospitals are better in regards to time. You can go to the hospital at any time that is convenient for you. Even if you go at night, you will see doctors who are standing by for emergency cases.
The result of detailed blood tests and medical checkups will be available for you within a week or two. Some hospitals might even be able to provide it within a few days, or maybe even the same day. And you don't need to wait months to get surgery.
How Much Does It Cost?
It can be difficult to give an estimate on how much you need to pay when visiting a hospital in Thailand since it depends on which hospital you go to and which illness you are treating.
To give you a general idea, if you have a common illness, you should expect to pay around 300 to 500 baht per out-patient visit when going to a government hospital in Thailand.
If you go to a general private hospital, it will be around 1,500 to 2,000 baht.
If it's a premium hospital such as Bumrungrad Hospital or Bangkok Hospital, you should expect to pay 2,000 to 3,000 baht.
When hospitalized, you should expect to pay 20,000 baht to 30,000 baht per night. However, for critical cases, you might end up paying over 100,000 baht for a single night.
This is why many people get private health insurance in Thailand.
List of Government Hospitals
Here's a list of recommended government hospitals in Thailand. Keep in mind that they are all reputable hospitals that could handle all of your medical needs, no matter how minor or major.
Siriraj Piyamanarajkarun Hospital
Siriraj Piyamaharajkarun Hospital, or Siriraj Hospital for short, is known as the best hospital in Thailand. Thais have a really good impression of this hospital and always recommend it others.
Siriraj is also the hospital that has been treating many members of the royal family in Thailand, including the late King Bhumibol Adulyadej.
Therefore, if you want to get the best treatment available in Thailand, we recommend Siriraj Hospital. The cost of treatment is also much lower than at private hospitals.
However, since Siriraj Hospital is very popular, you can expect long wait times. People from all over Thailand go there for treatment.
Siriraj Hospital is also a medical school for Mahidol University, which is known for its medical studies in Thailand.
King Chulalongkorn Memorial Hospital
King Chulalongkorn Memorial Hospital, or Chula Hospital for short, is another well-known public hospital in Thailand. Chula Hospital is also a medical school for Chulalornkorn University, which is considered one of the best universities in Thailand.
Treatment quality at Chula Hospital is also on par with Siriraj Hospital. Chula Hospital has also built a new hospital building to support more patients.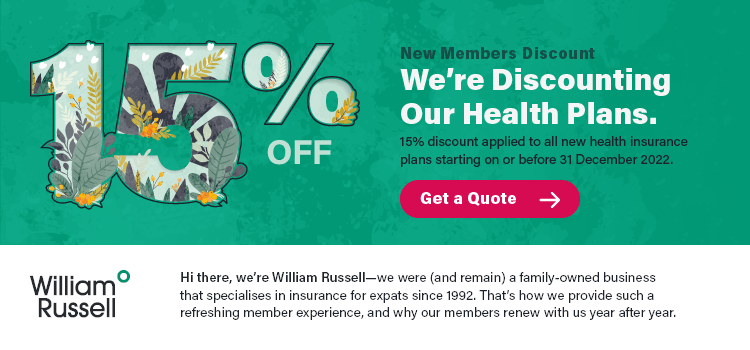 Advertisement
Chula Hospital is also conveniently located right next to the MRT Silom Station, making it easily accessible for expats who live around the Sukhumvit or Silom areas.
Ramathibodi Hospital
Ramathibodi Hospital, or Rama Hospital for short, is especially known for maternity clinics. The hospital has one of the best neonatal intensive care units (NICU) in Thailand and is very popular with locals and expats for baby deliveries.
Similar to Siriraj Hospital, Rama Hospital is also a medical school for Mahidol University.
Two of our writers have also used Rama Hospital to deliver their babies. It's also easy to get there because it's located near Victory Monument.
Rajavithi Hospital
Rajavithi Hospital is also another good government hospital in Bangkok. Although the hospital's size is smaller than the three aforementioned hospitals, the quality of treatment and medical facilities are great.
One of our friends had her cancer treatment there, and she had a really good experience.
However, Rajavithi Hospital can be very crowded. Many locals who live near Bangkok love to get treatment there, making it a challenge for expats to visit this hospital. So, it's best to get there at 5:00 AM.
Rajavithi Hospital is also conveniently located near Victory Monument.
Other
There are also other good government hospitals in Thailand. In Bangkok, you can check out Vajira Hospital and Phramongkutklao Hospital.
If you live outside of Bangkok, your options are more limited. However, all major provinces in Thailand have at least one major government hospital.
There are also hospitals that act as medical schools for major universities in Thailand including, Maharaj Nakorn Chiang Mai Hospital (also known as Suan Dok Hospital) in Chiang Mai Hospital, Khon Kaen Hospital in Khon Kaen, and Songklanagarind Hospital in Song Kla.
List of Private Hospitals
There are many private hospitals in Thailand that offer international standards. They are very popular for medical tourism with patients from all over the world because of their prices and quality of treatment.
Private hospitals are also popular options among expats, especially for those with private health insurance.
Please note that many private hospitals in Thailand are under Bangkok Dusit Medical Services (BDMS), which is the biggest healthcare network in the country.
Let's take a look at the recommended private hospitals in Thailand.
Bumrungrad International Hospital
Bumrungrad International Hospital is one of the most well-known hospitals among expats in Thailand. Locals also perceive it as one of the best (and also one of the most expensive) hospitals in the country as well.
Bumrungrad International Hospital has a strict process in hiring medical professionals with competitive salaries to make sure that they employ the best possible doctors.
They also have modern medical facilities, which makes Bumrungrad International Hospital a good option for any treatment you need, especially if you have health insurance.
Bumrungrad International Hospital is located near BTS Chidlom, which is right in the heart of Bangkok.
Bangkok Hospital
Bangkok Hospital is the leading hospital under the BDMS network. Treatment quality, medical facilities, technologies, and also prices are similar to those at Bumrungrad International Hospital.
Bangkok Hospital has many hospitals in its network throughout Thailand and even in nearby countries. Bangkok Hospital Phuket, Bangkok Hospital Chiang Mai, and Bangkok Hospital Cambodia (known as Royal Phnom Penh Hospital) are just a few.
Samitijvej Hospital
Samitivej Hospital is known for its maternity clinic and pediatrics. It is also good at other types of treatment.
Samitivej Hospital is another popular private hospitals in Thailand under the BDMS network. It has been expanding its branches in Bangkok and other nearby provinces as well.
The two main branches are located in Sukhumvit and Srinakarin. Now they also have branches in Thonburi, Sriracha (Chonburi), and even in Yangon (Myanmar).
They have also partnered with Japanese hospitals to open the Japanese Hospital by Samitivej next to their Sukhumvit branch.
Phyathai Hospital
Phyathai Hospital is other private hospitals under the BDMS network. There are three branches in Bangkok, including Phyathai Hospital 1, Phyathai Hospital 2, and Phyathai Hospital 3.
Despite the names, only Phyathai Hospital 2 is located on Phyathai Road, while Phyathai Hospital 1 is located on Si Ayutthaya Road and Phyathai Hospital 3 in Thonburi near BTS Bang Wa Station.
Phyathai Hospitals are more affordable than the three aforementioned private hospitals. But facilities may not be on par with those hospitals as well.
MedPark Hospital
MedPark Hospital is a new luxury private hospital in Rama IV Road. Although was recently opened, they've employed only experienced medical professionals who have been working with other leading private hospitals in Thailand.
Featuring modern medical facilities, MedPark Hospital is a mega private hospital in Thailand on the same level as Bumrungrad International Hospital and Bangkok Hospital.
Other
There are also other private hospitals in Thailand. If you want more affordable options, you can visit Christian hospitals, including Bangkok Christian Hospital, Saint Louis Hospital, Camillian Hospital, and Chiang Mai Ram.
While these hospitals can be a bit old with outdated facilities, the quality of treatment is good.
Can You Get a COVID-19 Vaccine?
There's very limited choice of vaccines available in Thailand.
You can't get a COVID-19 vaccination at any hospital in Thailand unless it's a free vaccine arranged by the Thai Government. Sinovac and Astrazeneca are the only ones available right now.
It's possible to book other types of vaccines in advance, including Moderna and Pfizer at certain private hospitals. However, they won't be available until the end of 2021.
Please note that vaccination regulations are subject to change on a regular basis. You should stay tuned to the news to stay up-to-date.
COVID-19 Test
You can get a COVID-19 test at any hospital in Thailand.
At-risk groups get free COVID-19 tests in Thailand at government hospitals and temporary COVID-19 testing sites.
However, depending on the severity of COVID-19 in Thailand, they might not be available.
Alternatively, you can pay to get a test at private hospitals. It usually costs 1,500 to 3,000 baht.
Procedure
Whether vising a government hospital, premium clinic, or private hospital, the process is generally the same. Unless otherwise noted, here's a rundown of everything you need to do, from finding a hospital to paying for your medical bills.
Searching
The internet is the best way to find information about the hospital you want to visit. Just keep in mind that most searches for Thailand hospitals show results for private hospitals.
Each hospital's website also provides info in English and maybe other languages, such as Chinese and Japanese.
In case you don't want to search, you can just visit one of these private hospitals. They have experienced doctors and modern medical equipment that can treat all kinds of illnesses.
Another way is to good way is to ask from fellow expats such as from our Thailand Starter Kit Private Facebook Community.
You can also check our private hospitals in Bangkok article. It shows you a list of hospitals based on their specializations, so you'll have a good idea which hospital to go to when you have certain ailments.

Making an Appointment
For a private hospital, there are English version online applications on the websites. You can make your first appointment and choose a specialist from the website. Moreover, after making an appointment, it will usually take 48 hours for the hospital to contact you. On the day of your appointment, make sure that you get to the hospital at least 15 to 30 minutes early to avoid any difficulty in finding your department (Some hospitals in Thailand are gigantic).
On the other hand, for government hospitals and premium clinics, walking in for the first visit is usually required for expats, international patients, and even local Thais. Keep in mind that even with an appointment with government hospitals and premium clinics, you have to be there as early as possible. Ideally before 7am. Otherwise, you might not see a doctor that day.
In addition, as a reminder, many leading hospitals can set up a phone-call confirmation for patients who want a one-day notice before their appointment.
Arriving
Commuting to places in Bangkok can be a difficult task and stressful for expats, especially for those who've just moved here. Make sure you plan your trip ahead. Mass transportation such as the BTS or MRT are recommended during busy hours to help you get to a hospital on time. It is essential to arrive at the hospital at least 30 minutes early if you already have an appointment.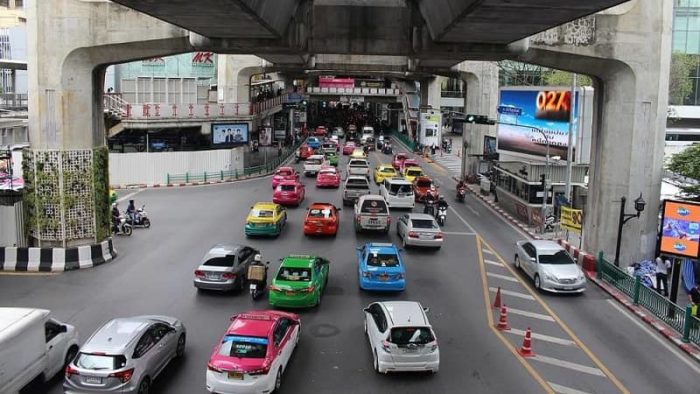 If it is your first visit to private hospital, you should plan on arriving about 45 minutes before the time that you need to see a doctor. Usually it takes around that much time to register, get a check-up, and wait for a doctor.
If it is your first visit to government hospitals, be sure to arrive as early as possible in the morning, around 6am, to fill in your registration forms, get a queue number, and see a doctor.
Registering
The primary document that you and other international patients need to use when registering for hospitals both online and in-person is your passport. Even if you've already made an appointment via online application, be sure to bring your passport every time you visit.
If you decide to walk-in, you will experience quick registration at most private hospitals. At the registration desk, which is usually located on the first floor of each hospital, admissions staff will take some information about you and fill in your application forms. Your photo will be taken and staff will register your data. Then you'll receive your hospital card. If it is your first visit, staff will bring you to the department where your doctor is located.
If you have health insurance, you'll need to show your insurance card during this process.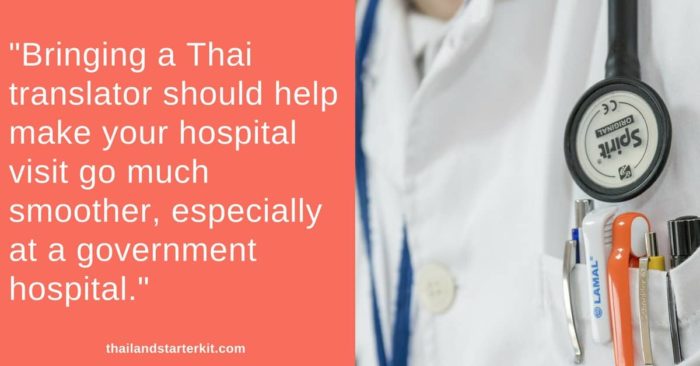 Please bring a Thai translator if possible when going to government hospitals, especially if it's your first visit. She or he can help you through the process of registration. After finishing the process, you will receive a hospital card. It is ideal to remember the hospital number on your card.
Keep in mind that you will always need to provide the hospital number on your card every time you need to contact the hospital or make any changes to your appointment over the phone.
At premium clinics, you can plan a trip to the admissions department to register for a hospital card. Then you can make an appointment over the phone when you get sick. Registering in advance will save you lots of time.
Seeing a Doctor or Specialist
When you visit a Thai hospital the process usually goes like this:
If you don't make an appointment but you need to see a doctor on the same day, hospital staff first screen you.
Then they send you to do a basic checkup where staff check your height, weight, and temperature.
They may ask you questions about your symptoms and suggest that you see a general practitioner to diagnose you, and if needed, refer you to a specialist.
But you can still request to see a specialist on your first visit.
If you want to see a doctor at Bangkok Hospital, fill in their online contact form and ask to see a specialist on your first visit.
They will schedule you with a specialist that's most suitable for your case.
If you want to see a doctor at another hospital, visit the hospital's website and look for the doctor's name, their schedule, and their education and experience.
You can then do some research and see if that's the doctor you'd like to see.
You can also ask to see a specialist at premium clinics. You can search for a doctor's schedule online, or the clinic will give you the schedule when you register at their hospital.
Getting Admitted
If you need to be admitted to a hospital, nurses will come and present you with a list of available rooms. You can choose to stay in a private room or in a shared room with 2, 4, 5, or even more than 10 beds.
There are even VIP rooms and royal suites for private hospitals. Each hospital also offers different amenities depending on the type of room you choose. Most private hospitals list their prices online. This will help you check and estimate the "stay" portion of your medical bill in advance.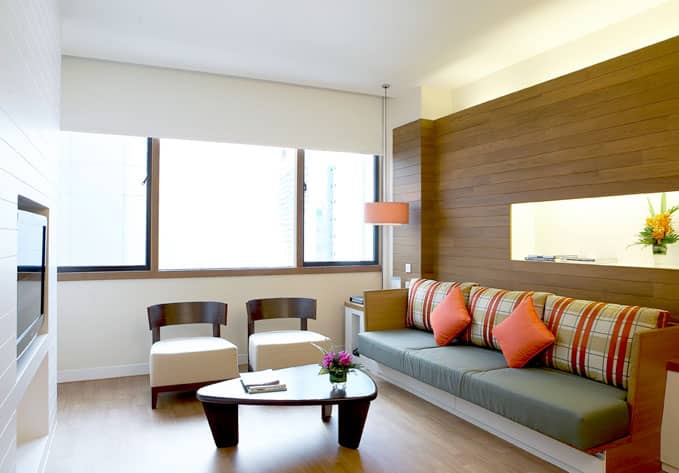 Prices for each room vary depending on which department and ward will you be staying in.
Your options are more limited with government hospitals due to the amount of patients they need to treat. Sometimes they don't even have any rooms available. In this case, they add extra beds to already crowded rooms.
Paying Bills
In some countries like America, if you don't have health insurance, you can ask to be put on a payment plan if you need extra time to pay your medical bills. Conversely, in most Thai hospitals, patients will have to pay out of pocket their full medical bill after their treatment is done. In this case, you can pay by cash, credit, or debit card.
Paying medical bills at government hospitals and premium clinics still involve many steps. At most government hospitals, you usually need to follow these steps:
drop off your prescription at the pharmacy and get your queue number
wait until your number and name are shown on a cashier's screen
pay your medical bill
pick up your medication
At some private hospitals, you will get your queue number after seeing a doctor. Then, you would need only to go to the pharmacy, wait for your queue, and pay your bill there.
Decreasing Bills
Health Insurance
If you have health insurance, it can be separated into two cases when paying the bill. If the insurance company you are being insured with is a partner of the hospital you're visiting, all you need to do is sign some documents prepared by the hospital and you won't have to pay anything if the medical expenses are within your healthcare coverage package.
On the other hand, if the hospital isn't a partner of your insurance company, you need to keep your medical receipts and apply for reimbursement later. The procedure is the same for a social security card holder.
Alternative Options
For common illnesses, you might not need to go to a hospital. Clinics can also be found all around Thailand and provide you with a decent level of medical treatment, including basic health checkups and blood tests. There are even specialized clinics for skin disease, maternity needs, physical therapy, and so on.
In addition to clinics, in Thailand you are able to buy most medications without prescriptions. Go to any pharmacy and tell them what bothers you, and they should be able to give you some medication in return. But there are still certain pills that can only be issued with a medical prescription.
But to be honest, you might be running the risk of not finding out whether or not your symptoms are a cause of something more serious.So it's always best to visit a doctor at one of the many government or private hospitals in Thailand. If you don't know which hospital you should go to, check out this list.