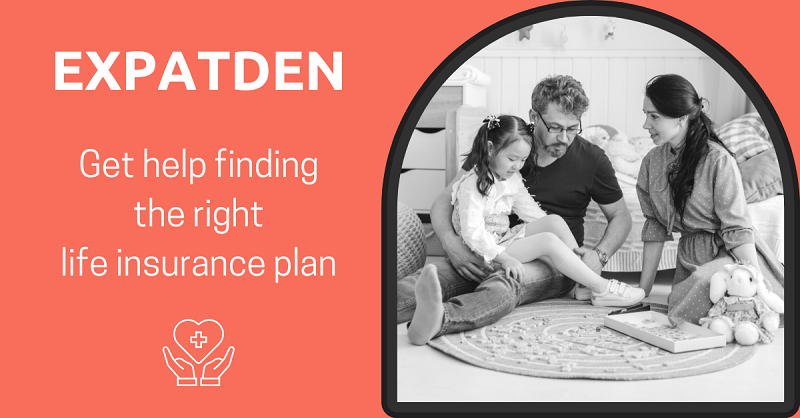 Life insurance is a smart way to make sure your family is financially secure should something happen to you. With it, they'll be able to collect a payout, continue handling education costs, and not miss a mortgage payment.
As an expat, finding the right life insurance plan can be tricky because your options are limited. And you want to ensure that the insurance company will actually pay out if something happens to you.
To get the right coverage, get advice from a licensed life insurance broker.
Here's what you get from working with one:
expert advice on how to choose the right policy and coverage based on your needs
personal assistance if you need to make a claim or change to your policy
more time because they can show you available options in less than a day
more insight into how life insurance works and the benefits that you might not have realized exist
an update if there are any changes to your policy
If you're looking to get life insurance, fill out the form below and we will put you in touch with a licensed broker who specializes in life insurance for expats.
Alternatively, you can talk to us directly on ExpatDen Official Line Account.
*Please note there are limited life insurance options available if you're older than 70.
Disclaimer
We're happy to connect you to service providers who we'd consult with in your situation, and who we find to be professional, knowledgeable, and ethical. That said, it's important to note that we sometimes get commission from service providers for referring new clients to them. This happens at no cost to you and helps us cover some of the expenses of running ExpatDen. While we do our best to pick the most suitable service providers, we can't make any guarantees or accept any liability resulting from your interactions and transactions with them.