Although a credit card is not strictly necessary for living in Thailand, it makes your life a lot easier.
Having a local credit card not only reduces the cost of foreign currency surcharges, you can get additional bonuses such as discounts at restaurants, hotels and on flight tickets.
As a plus, bills, including electric, phone and internet, can be deducted automatically though a credit card, saving you from frequent queuing and missed bill-payments.
If you want to set up your life in Thailand hassle-free and save thousands of dollars, check out our premium subscription. Coming with over a hundred pieces of exclusive content, they show you how to get a job, start a business, manage your finances, and make Thailand your new home.
"*" indicates required fields
Benefits
While credit card acceptance is nowadays quite wide-spread, there are specific reasons to go with a local one.
Online Shopping
Ordering items online is easier than ever – you can even order your groceries online. That is, if you have a local credit card. Several online shops limit payment options to local cards and accounts – whether that's due to otherwise additional costs or fraud issues though, I do not know.
Cash Back
If you are a frequent diner at restaurants or drive your own car, you can take advantage of a number of different cash back options that yield anywhere between 1% and 5%.
Discounts
Many restaurants offer credit card specific discounts. These discounts are only valid for locally issued cards and are often based not on the type of credit card but the institution that issued them. Discounts tend to range from 5% to 20% and can be even higher in exceptional cases.
Loyalty Programs
Airlines like Thai Airways and Bangkok Airways cooperate with credit card issuers, allowing you to collect points for free upgrades and flights. In addition, there are loyalty programs by department stores that provide discounts (though many don't seem to be as profitable for users as the airline programs).
Applying for a Card
Credit cards are a tricky business for foreigners in Thailand. Even if you're working here, you'll find that the process tends to be harder than for locals.
Things get super tricky if you're running your own business.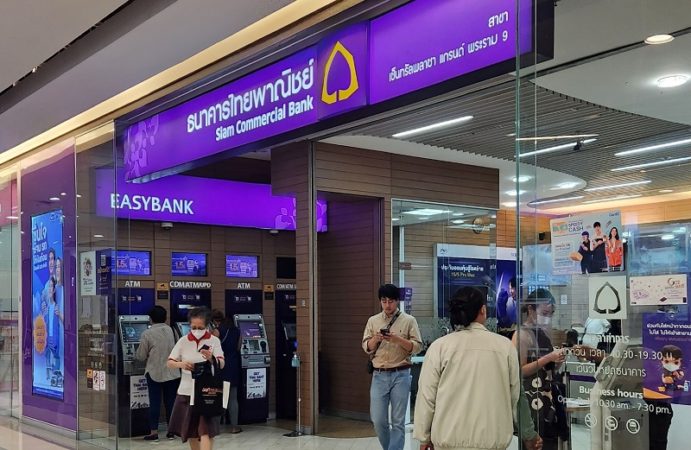 I remember one day my secretary – my very first employee – walked into the office with a giant teddy bear. She'd just gotten it for signing up at a credit card booth downstairs. When I went there to ask about a card, I was told I wasn't eligible.
Just like me, you might find yourself in a situation where your employees can get a credit card, but you can't.
Requirements
In order to apply for a credit card, you need to have a work permit and show some proof of income.
Work Permit and Salary Slips
A number of banks ask for the work permit to be valid for another six months, and you need to show three months of salary slips; that gives you a three-month window to apply for your cards.
In some cases, you'll also need to show a longer employment and income history as an entrepreneur (the longest I saw was 3 years). Specific salary requirements vary from card to card.
If you don't have a work permit, you might still be able to get a credit card if you are willing to deposit THB 100,000 to THB 200,000 in a fixed term deposit account with the bank (as a guarantee).
Minimum Income
But usually, foreigners have to earn more than Thais to open up an account with the same credit card company.
My personal credit card, Citibank requires a minimum income of THB 80,000 per month for foreigners while Thais only need THB 30,000. (Citibank is no longer provide personal banking service in Thailand.)
For another example, UOB's PRIVI MILES Card, requires Thais to have a minimum income of THB 70,000 per month, whereas foreigners need at least THB 120,000.
This is the rule rather than the exception.
Other
If you're the owner of a company, there's often some additional requirements in the form of company documents.
Some card companies will also have a maximum age for credit card applicants and supplementary card holders.
Lenient Card Issuers
In practice, it all depends on the bank and comes down to possibly waiting a few months before you finally get a card. Unsurprisingly, the first bank willing to provide me with a local personal credit card was Kasikorn Bank.
The first bank to provide me with company credit cards was Bangkok Bank. Just like with bank accounts themselves, those two seem to be the easiest to deal with and two of the better choices when it comes to good exchange rates.
Application Process
The actual application process is pretty straight forward: Download the form online, fill it out and send it to the card company. Some card companies will send their own messenger to pick up the documents.
I recommend dealing with the online sign-up procedures, as the in-person booths or individual bank branches tend to not be too familiar with regulations and requirements related to foreigners.
Credit Card Providers
Getting a credit card may seem impossible in Thailand. However, many banks offer credit cards to expats who meet the requirements.
The most reputable of these banks are:
Kasikorn Bank (KBank)
Bangkok Bank
Siam Commercial Bank (SCB)
KrungSri
UOB Bank
Qualifying for a credit card in Thailand as an expat depends on your salary. Banks will assign or recommend to you a credit card based on this number.
Best Credit Cards in Thailand
Let's take a look at recommended credit cards for expats in Thailand.
Kasikorn Bank (Passion Card)
The Passion Card by Kasikorn Bank (KBank) is a good card for expats in Thailand who earn a mid-range salary. It's the most popular card and is what the bank teller will recommend to you.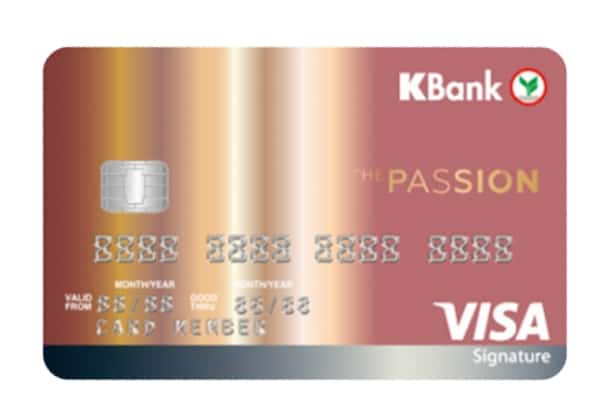 This card has a minimum salary requirement of THB70,000 baht per month. I have this card, and it works well for me as I bank with KBank.
The Passion Card is also a rewards card. It offers THB10 for every 100 points as cash back. You can redeem these reward points at hotels and restaurants. You can also earn 3X points when you spend them overseas.
If you already have a checking account with KBank, I recommend applying for one of its credit cards. It works seamlessly on their mobile banking app.
If you make less than THB70,000 a month, look at their Platinum Card instead.
SCB Bank (Ultra Platinum)
SCB Ultra offers a variety of credit cards to expats. You qualify for one based on your income. Its credit cards are some of the best, and SCB has a user-friendly online banking system.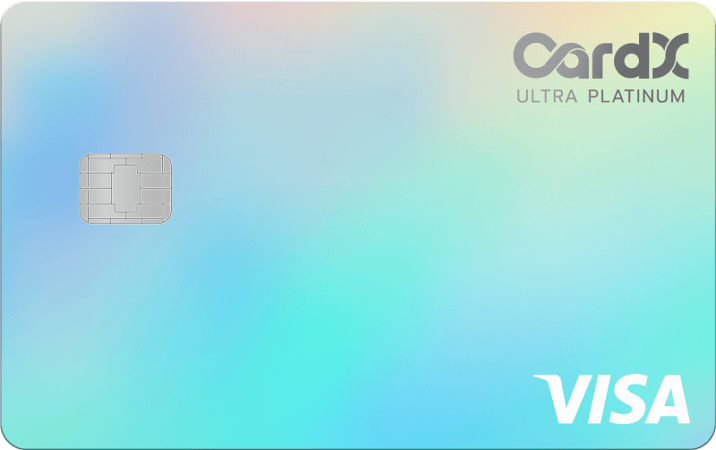 However, to qualify, expats must have a monthly salary of at least THB100,000 and prove is with payslips.
Some cards will require an even higher salary. If you can meet the requirements, this is one of the best banks to apply for a credit card with. The Ultra Platinum Card is one of the best. You get 1 reward point for every THB25 spent.You can apply these points for discounts at restaurants and car rentals kiosks.
UOB Bank (PRVI Miles)
UOB Bank PRVI Miles is a great card for airline miles and airport lounge privileges. You don't have to work for a Thai company to qualify for one. But you must meet the income requirement of THB100,000 per month. If you make a decent salary through a company outside of Thailand, this is the best card to apply for.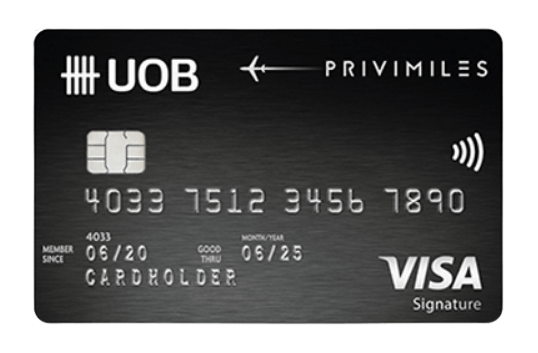 Additionally, this card is a great alternative if you were first looking at a CitiBank credit card. CitiBank was once a popular credit card for expats in Thailand. However, UOB recently acquired all CitiBank branches in the country.
Unlike the other two banks, UOB is a Singaporean Bank. Therefore, if you work or often travel to Singapore, this card is ideal.
AEON
Another option for Thai Airways is the AEON Royal Orchid Plus Platinum card. It comes with 3% cash back for restaurants and hotels. The yearly fee for the card is a bit cheaper than Citibank at THB 3,000.

I personally don't have any experience with this card, but just based on my research, it currently seems to be one of the most interesting cards if you're looking to collect Royal Orchid Plus miles.
Choosing a Credit Card
if you're firmly established in Thailand with a decent salary, you are probably not having too many problems getting some kind of credit card. At this point, the questions change from 'which ones can you even get' to 'which ones would you like to have'.
Most credit cards come with a loyalty program, and the best way to use those points is to exchange them for air miles.
In Thailand, I recommend to either go with Flyerbonus, which is the frequent flyer program of Bangkok Airways (partners with Etihad, Air Berlin, Cathay Pacific and JAL, among others), or Royal Orchid Plus, which is the frequent flyer program of Thai Airways (part of the Star Alliance network).
A major criteria in that case are the loyalty program benefits offered by the different card issuers.
The reason I usually go with Bangkok Airways is that roughly every other year, you can take advantage of a massive promotion. This year, they offered all routes at a 70% discount from the usual cost in miles for a limited time period. Kasikorn Bank and Krungsri feature bi-yearly promotions during which you receive a bonus of up to 50% when exchanging your points for miles.
The best part? You can combine the promotions to basically increase your mileage points six-fold. It's best to keep your credit card points (which don't expire) and wait to exchange them until an offer of this kind rolls around.
If you prefer to go with Thai Airways, there are a number of local cards that allow you to exchange points for miles. Some of them co-branded, some of them just allow you to convert their points into miles in addition to other options.
Limits
Credit card limits depend on your salary. While they vary by person, most credit lines start at THB20,000 to THB30,000 more than your monthly salary. For example, if you earn THB80,000 THB a month, your credit line will be somewhere around THB110,000.
You can request a limit increase through any of these credit cards. But to request more, you have to fill out a form and show an ID, salary slips, bank statements, or bank account funds.
Banks could temporarily increase credit limits if you travel abroad and need more for emergencies or other circumstances.
You can do this within the bank's mobile app. Alternatively, you can call the bank or go to a branch.
They will increase the credit line by 10 percent to 40 percent. If you have a good credit history, they increase by 100 percent.
However, your maximum credit line, whether temporary or permanent, can't be more than five times your monthly income. For example, if you make THB100,000 a month, your credit line can't surpass THB500,000.
Interest
Credit card interest is 16 percent for all the credit cards listed above. This is an average interest rate and is used with credit cards that offer rewards. This interest rate is also comparable to ones in the U.S. Of course, if you pay off your credit card balance each month, you won't be charged any interest.
UOB PRVI Miles Card offers a generous grace period of 55 days from the date of the previous billing cycle. This is much more flexible than any credit card through KBank. It offers a 15-day (for the Passion Card) to 25-day grace period from the date of the previous billing cycle.
Cash advances with Thai credit cards are available. But be aware that interest instantly kicks, and you don't have a grace period to pay it off.
Paying for Your Card
Each of the above mentioned cards has their own banking app, which makes paying off your card painless. You can review your transactions and pay for your card through the app.
If you can't use a banking app, you can pay at your credit card's issuing bank's ATM.
Alternatively, you can pay in person at a bank branch.
You can automate payments by having the bank to deduct your balance from your bank account each month.
KBank and SCB have the most user-friendly apps. The app for UOB can be glitchy and requires OTP verification to log in. This is important to keep in mind if you use the card overseas.
Credit Card Fees
Annual fees depend on the benefits of the card. You can pay between THB2,000 to over THB10,000 a year.
Many cards, including the KBank Passion and UOB PRVI Miles, have annual fees of THB4,000.
Annual credit card fees are typically waived in the first year.
Waiving Credit Card Fees
Fortunately, most credit card membership fees can be waived if you spend above a certain amount each year. For example, the UOB PRVI Miles Card has an annual fee of THB4,000. This can be waived if you spend THB300,000 a year with the card. The SCB Ultra Platinum card has an annual fee of THB5,000. This can be waived if you spend THBB100,000 a year.
For KBank Passion Card, the fee can be waived if you make 12 transactions in a year.
Foreign Transaction Surcharges
Foreign transaction surcharges are the hidden anti-loyalty program: The more you use the card, the more penalties you pay. For frequent travelers and people who buy a lot of items online (especially businesses), this is the single biggest cost of credit card usage (easily eclipsing any annual fee you might be paying).
Credit cards issued in Thailand usually have a ~2% surcharge when used abroad. Some cards go as low as 1%, whereas others charge as much as 2.5%. The points collected from loyalty programs rarely make up for the additional fees charged, so if you have the chance to use a local credit card for your purchases somewhere else, it's best to go with that.
Especially if you travel a lot or place a lot of online orders, the volume based foreign transaction fees of Thai credit cards can really add up: Booked a USD 900 flight online? That's an additional USD 23.50 fee hidden in the 'exchange rate' right there when paying with a typical Thai card. One trip abroad is often worth the annual fee of a foreign card already.
For non-Thai Baht purchases, you are usually better off with a foreign credit card that doesn't charge a foreign transaction surcharge. These kind of cards are available in many countries (e.g. in Germany, you can get the 1 Plus Visa Card issued by Santander Consumer Bank). I'm not aware of any Thai cards offering this benefit though.
Of course, the reverse is true as well: If your foreign-issued credit card has a foreign transaction surcharge (sometimes it's listed separately, other times it's just included in the exchange rate as a so-called 'hedging fee'), your payments in Thailand give your card issuer an additional 2.5% kickback that comes out of your own pocket.
Comparison Websites
There are comparison websites listed in our premium subscription that let you look up different types of credit cards and find out about their benefits in the Thai market.
Secured Credit Cards
There are other banks in Thailand that offer secured credit cards. These are essentially a prepaid card with rewards. They aren't the same as credit cards, which don't require money you already have to qualify for one.
Bangkok Bank offers this type of credit card to expats because it's less risky for them. This is something to be mindful of, because they advertise these prepaid cards as credit cards.
If you're looking for a credit card for emergencies, a secured prepaid credit card won't be enough.
However, a secured card is ideal if you don't have enough salary to qualify for a credit card. It has some of the same benefits of a traditional credit card. For instance, you can use it to rent a car and earn rewards.
To apply for a secured credit card, you need to deposit a minimum amount of THB30,000 into an account. You can only spend the amount you deposit. The bank won't add any additional credit to you account.
The requirements for a secured credit card with a line of credit are as follows. Keep in mind, though, that they may vary depending on the bank.
salary slips (between six and 12 months worth)
six months worth of bank statements
work permit
passport
There is no minimum salary for a secured card, as you can only spend money that you already have.
Alternatives
Credit cards aren't quite as essential in Thailand as in other countries. For a lot of situations, there exist workarounds that might be a bit more inconvenient but otherwise offer the same service at similar rates.
ATMs
Coming from Germany, I only ever used ATMs to withdraw cash or check my account balance. In Thailand however, these machines tend to replicate a good part of the online banking features you are used to back home.
In fact, using ATMs to pay other individuals and businesses is pretty much standard for a great many transactions. If you place an order with a tiny online shop in Thailand, you'll most likely be asked to transfer the amount directly to their account, take a picture of the transfer slip, and e-mail them that.
Counter Services
Expats aren't the only ones who have a hard time getting credit cards in Thailand. A significant part of the population doesn't own any plastic either. The most common options for them is to to pay at the counter of a convenience store in cash.
You can order online and then pay in cash for anything from power banks to bus tickets, and for many people in Thailand, this is the easiest and most convenient option available.
Electronic Visa Cards
Many banks issue electronic visa cards when you open a current account with them. Unlike credit cards, these don't come with a limit and deduct directly from your current account.
In addition, these are limited to online use. However, for buying from local e-commerce stores and airlines, these are often sufficient.
Online Banking
Several online retailers and travel companies allow you to pay with your online banking credentials. Sometimes this is even cheaper than paying by credit card (e.g. in the case of Air Asia tickets). It doesn't quite strike me as safe as a credit card purchase, but it's a feasible workaround if you don't have a card and don't keep too much cash in that account.
Now, on to You
If you have any experience trying to sign up for a local credit card or have some of your own tricks to share, please let me know in the comments!