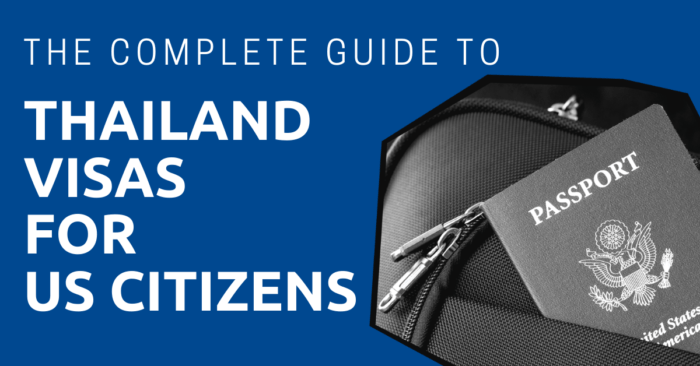 Thailand is a beautiful country that many Americans dream of exploring.
From wide, sandy beaches in the south and on Thai islands, to the beautiful mountains in the north, Thailand is geographically varied and truly does offer something for just about everyone.
The United States has an excellent relationship with Thailand, so there are plenty of different visas available for Americans who want to travel, work, or even live in the Land of Smiles.
Let's take a look at all options you have as a US citizen.
"*" indicates required fields
Common Thailand Visas for Americans
Here's a list of common visa types that are allowed to enter Thailand right now as a US citizen:
Elite Visa – for anyone who can afford their program
Business visa – for those who are allowed to legally work or run a business in Thailand
Retirement visa – for those who are older than 50 years old
Marriage visa – for those who have a Thai spouse
Dependent visa – for those who have parents or children of Thai nationals
Education visa – for those who are students in Thailand, only for schools or universities
Medical treatment visa – for those who need medical treatment in Thailand
Tourist visa – for those who want to travel in Thailand
General Requirements
It's quite easy for Americans to get Thailand visas because of the good relationship between Thailand and America.
As long as you have a passport that is valid for at least 6 months, two empty visa pages that are blank on both sides, a clean history, and all required documents, you shouldn't have any problems in getting a visa.
Generally, you can get a visa at any Thailand embassy or Thailand Immigration Office. However, there are some visas, such as the multiple-entry tourist visa, that you need to make from the United States.
Thailand embassies, consulates, and immigration offices are usually crowded.
Be prepared to spend the better part of your day there.
Visa rules and regulations change often. Each Thailand embassy may require different documents even for the same visa. If you have any doubts, go ahead and visit the office in person. It's always better to be safe than sorry, and you do not want to play around with overstaying on your visa.
Many immigration offices close for lunch, so make sure that you plan accordingly and try to get there right when they open.
You should bring more documents than you think you will need and plan to spend more time there than you anticipate.
Do Americans Need a Visa to Enter Thailand?
Americans can enter Thailand for 30 days without having to apply for a visa on a "visa exemption".
This comes in the form of a stamp and is issued right as you enter the country. There are a few things that you will need to have before entering Thailand, but if you check off all of the boxes, it's smooth sailing!
You will need at least six months of validity on your passport.
You will sometimes be asked to provide proof of onward travel, such as a return ticket home. You can provide proof of ongoing travel by land, sea, or air.
If you've overstayed your visa in Thailand before, you might be denied entrance to the country.
Occasionally you will be asked to provide proof of funds, generally at least 20,000 baht, or $637. Sometimes you aren't asked for this, but it always helps to be prepared.
If you're traveling from a country that has a problem with yellow fever, mainly African countries, you might be asked to prove that you've been vaccinated against the disease.
Unlike other Thailand visas, you will not be charged for the visa exemption.
If you want to stay in Thailand for more than 30 days under the visa exemption, you can extend it for another 30 days at any Immigration Office in Thailand, giving you 60 days in Thailand in total.
The cost of this extension is 1,900 baht.
Although you can come to Thailand with a visa exemption stamp, it doesn't mean that you can leave and re-enter Thailand every month. There's an unwritten rule that you can only come to Thailand under the visa exemption a few times per calendar year.
Otherwise, you may be asked for additional documents, such as the proof of onward travel and proof of funds.
Tourist Visa
If you want to travel to Thailand for more than 60 days, you should get a tourist visa before coming to Thailand.
This is the most popular visa for people traveling to Thailand.
It's illegal to work while traveling on a tourist Visa, and there are stiff penalties for breaking this rule. The idea is that you will be sightseeing in the country.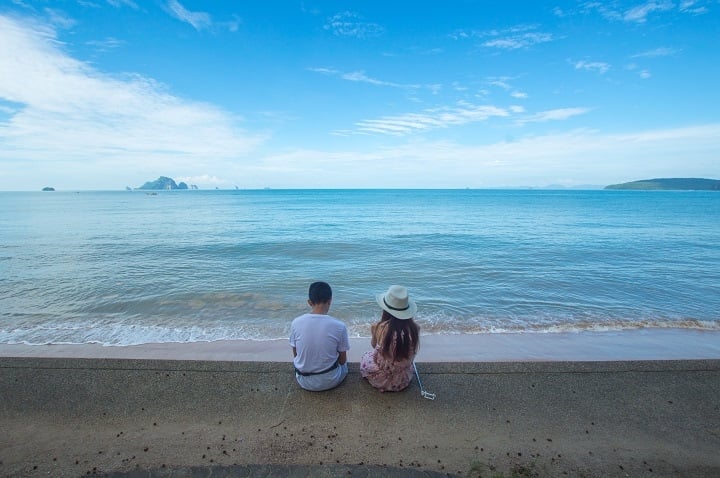 You have two options for the tourist visa:
Single-entry tourist visa
Multiple-entry tourist visa
You can find out more about what you need for a tourist visa on the Thailand Consulate website.
Single-Entry Tourist Visa
The single-entry Tourist Visa allows you to stay in Thailand for 60 days. It costs $60. 
If you leave Thailand, the visa will be automatically cancelled. You can make a single-entry Tourist Visa at any Thailand embassy or consulate.
Similar to the visa exemption, you can extend a single-entry tourist visa for another 30 days for 1,900 baht at any Immigration Office in Thailand.
A single-entry Tourist Visa is valid for 3 months after it is issued.
Multiple-Entry Tourist Visa
With a multiple-entry Tourist Visa, you can leave and enter Thailand as many times as you want. Each entry gives you 60 days in Thailand. And you can extend it for another 30 days at any Immigration Office in Thailand for 1,900 baht.
It costs $200 for a multiple-entry Tourist Visa. It's valid for 6 months. You usually need to make it at a Thailand Embassy or Consulate in America. 
Business Visa
If you want to work or run a business in Thailand, then you should check out the business visa (Non-Immigrant Type B Visa).
You can apply for this visa at either an immigration office in Thailand or at a Thai Embassy before arriving. It initially allows you to live in Thailand for 90 days.
Once you get a work permit, you can extend it for another year or two.
You can't get a business visa yourself. You usually need to either have your own company in Thailand or have a job in Thailand.
Although the rules governing business visas change often, it's quite a straightforward process.
You can apply for the Non-Immigrant B Visa through your school or company. Generally, they will have a specific person to help with your visas.
You will need a letter from your employer attesting that you work for them. If you are working as a teacher, you will need a copy of your diploma and TEFL certificate, as well as a police clearance certificate.
But you still need to go to the immigration office or the Thailand embassy yourself.
Non-Immigrant B Visas cost around 2,000 baht for a single entry, and 5,000 baht for multiple entries.
If you are planning on leaving the country several times during your stay in Thailand, consider getting multiple entries. It's more money upfront but will save you a lot of headaches in the long run.
The Non-Immigrant B Visa can be renewed within Thailand.
To find out more, please read our in-depth article on how to make a business visa in Thailand.
Retirement Visa
Who doesn't want to retire in paradise?
Retirement Visas are for those who want to retire in Thailand.
You need to be at least 50 years old, have a clean criminal record, and meet minimum financial requirements.
As an American, you have two options for a retirement visa:
Non-immigrant Type O-A Visa
Non-immigrant Type O-X Visa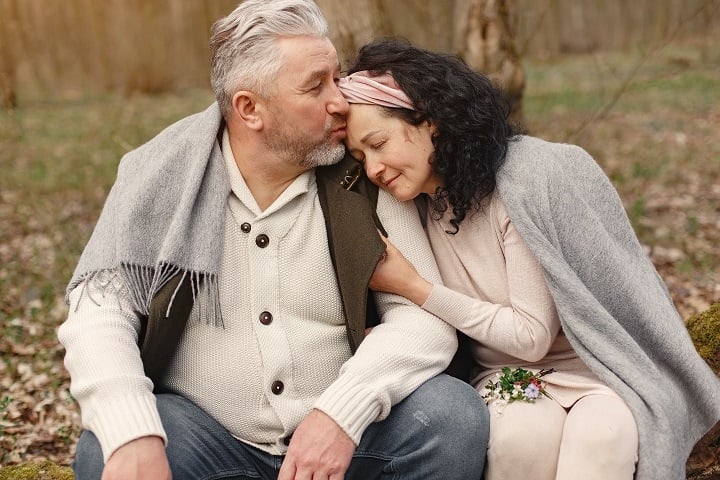 They are basically the same retirement visa but the Non-Immigrant Type O-A Visa gives you a 1-year stay in Thailand while the Non-Immigrant Type O-X Visa gives you 10 years, but comes with a higher financial requirement.
You need to have at least 3,000,000 baht in a Thai bank account for the Non-Immigrant O-X Visa, while the O-A requires 800,000 baht.
Lately, requirements for retirement visas have been changing regularly. Now, you also need to have health insurance of at least 400,000 baht IPD coverage and 40,000 baht OPD coverage.
To find out more, please read our in-depth article on retirement visas in Thailand.
Elite Visa
The Elite Visa is for anyone who can afford the visa fee and has a clean police record.
As the name suggests, the Elite Visa gives you the white-glove treatment during your time in the kingdom. It gives you 5-20 years in Thailand.
You can also exit and enter the country on this visa, and enjoy other perks as well, like golf club memberships, special treatment at immigration, healthcare, and some first-class accommodations.
The most important perk of the Elite Visa is how convenient it is. Unlike other visas, you can apply for the visa online. The required documents are also minimal and significantly decrease the Thai bureaucracy you need to deal with.
Because of this, it's a popular option among digital nomads, business owners, and retirees.
Cost is the main problem of the Elite visa. The cheapest one is 600,000 baht for a 5-year visa. 
To find out more, please read our Elite Visa review here.
Marriage Visa
If you are married to a Thai person and wish to live in Thailand, you can apply for a Marriage Visa (Non-immigrant O). This visa is good for a year, and you can renew it right while you are in Thailand. 
You must have your marriage certificate and proof of residency to get this visa. If you are male, you also need to have at least 400,000 baht in a Thai bank account that you've had for at least two months, or provide proof that you make at least 40,000 baht a month.
You may also need a medical certificate and police clearance certificate. This visa is good for one year and can be renewed at an immigration office in Thailand.
You will need to facilitate the same documents you used to get the visa in the first place.
To find out more, please read our guide to the marriage visa.
Education Visa
Education Visas (Non-immigrant ED) are popular choices for people who want to stay in Thailand longer than the tourist visa but don't want to get a Business Visa or an Elite Visa. 
To get the visa, you need to get into any course that's approved by Thailand Ministry of Education.
Essentially, you can stay in Thailand for the entire time that you are studying. Some popular subjects are the Thai language, yoga, Thai cooking, scuba diving, TEFL, and Muay Thai.
You need a passport with at least six months validity on it, as well as a completed visa application and a recent passport photo.
You will also need to have an official letter from the school that you're attending, attesting to the fact that you are actually studying there. The education visa is good for three months and can be renewed in Thailand. The processing fee is around $80.
SMART Visa
This relatively new visa is designed to attract talent to Thailand. There are a few specific categories, but all of them have been identified as desirable, and therefore worthy of catering to.
The SMART Visa is basically an upgraded version of a Business Visa. It comes with more strict requirements but gives you more time in Thailand as well. 
Investors are one type of people who can get a SMART Visa. These people must have a proven track record of investing in businesses or currently invest in a Thai business. Generally, the minimum investment amount is 20 million baht.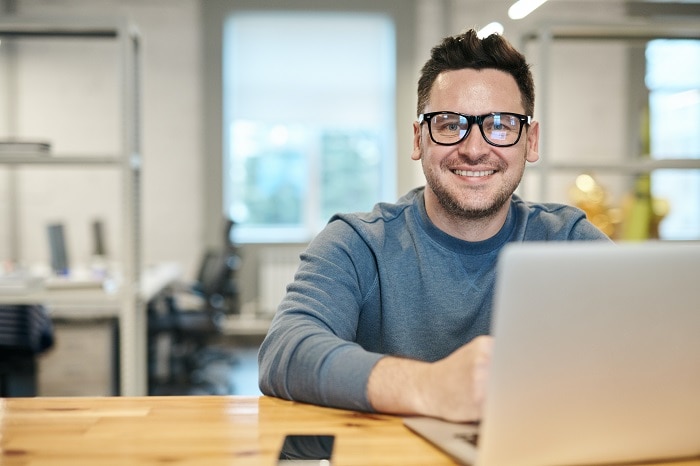 Technology-based startups are also included, but you must invest at least 600,000 baht to get the visa and commit to working and growing your company in Thailand, as well as have endorsements and funding on the ground.
Executives are included, as long as they make at least 200,000 baht per year, as are professionals identified as 'talent.' These can be people working in innovative roles in tech companies, or other coveted positions. SMART Visa holders can also bring their spouses and children with them.
All SMART Visas have different requirements, so visit this website for specific information. You will need at least six months validity on your passport and evidence of work. You will need to apply with the SMART Visa program 60 days before your visa expires if you want to extend it.
The processing cost is 10,000 baht per year and can be done at either a consulate or immigration office. SMART Visas are good for four years and can be renewable.
Other Visa Types
In addition to the aforementioned visas, there are other visa types for Americans for visiting Thailand. Some missionaries might come here with a religious visa. News reporters can come here with a media visa. There's also a diplomat visa.
Please check out our Thailand visas article for all visa options you have in Thailand.
Visa Extensions
In most cases, you can extend your Thai visa by visiting immigration. Usually, you can extend your visa for 30 days for a minimal fee, generally 2,000 Thai baht or roughly $60.
Alternately, you can do what's called a "border run", where you leave the country briefly and then come back in. Border runs are a bit of a legal and ethical grey zone and its actually preferable to just do it the proper way.
If you decide to do a border run, you can book one in Bangkok.
Essentially, you will meet your border run group at a specified location and give them a certain amount of money, generally 5,000 baht. The van will take you to the border of Laos and Thailand, where you will wait until sunrise before crossing the border on foot. You will be met on the other side by your group and taken to immigration.
At that point, you will need to apply for an additional visa and spend the night in Laos before returning to Thailand again.
Sometimes people leave the country for a legitimate vacation and return much later to get an extra 30-day stamp. This is seen as totally acceptable, and, if you're a backpacker, very common. Many backpackers will map out their route around Southeast Asia and circle back to their favorite places.
Also, Bangkok is a huge international hub for flights, so there's a good chance that your flight will either come in or leave from this massive city. Generally, you can get re-entry to Thailand after being in another country, as long as you have an ongoing flight and enough money in your bank account. Be advised that you will not be asked for these things every time, but it's good to have them just in case.
90-Day Reporting
People with certain types of visas will need to do 90-day reporting of their current address. This can be done easily at your local Thai immigration office. All offices vary, so it's important that you check online to see what you need to do. 
If you are employed, your school or employer should be able to do it on your behalf.
Once you've completed your 90-day reporting, you will get information to put into your passport to stay in the kingdom.
Although it's possible to do the 90-day reporting online, many people are unsuccessful in doing it and prefer to do it in person.
Overstaying Fees And Penalties
Do not overstay in the kingdom of Thailand. There are penalties for overstaying on your visa, and you might even get banned from the country in general. Fines start at roughly 500 baht, or $15, per day and go up to 20,000 baht, or nearly $650. 
You could even get arrested if your overstay is egregious enough, or if you don't have enough money to cover the charges.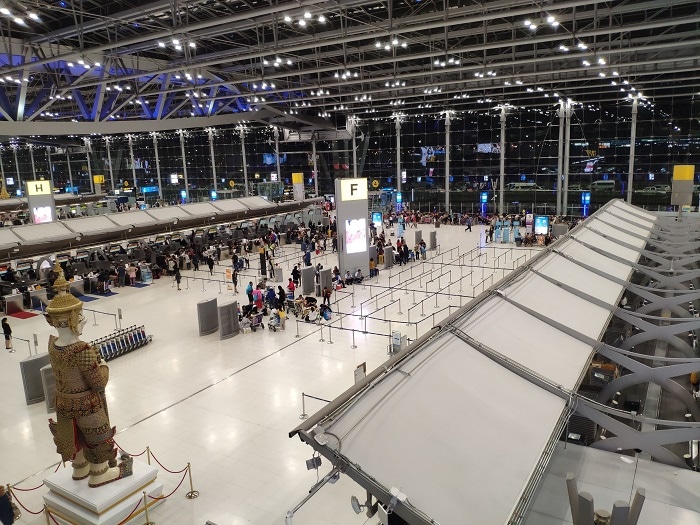 It's imperative that you keep an eye on when your visa expires, especially if you are planning to stay in the country long-term. Some people think that if they have Thai spouses or children, they will be allowed to slide.
This is almost never the case. Thailand routinely cracks down on over stayers, and you could even be banned from the kingdom regardless of your living situation.
Bans are fairly extreme and usually last at least ten years. It's truly a gamble that you do not want to take!
Now, on to You
If you want to visit Thailand, you will need a visa. Most American tourists can just get a stamp upon arrival. Since the United States and Thailand have excellent relations, so Americans are usually let right in. 
Think about what you will be doing in Thailand. Will you spend your time exploring the gorgeous nature of the country, or are you there to work? There are different visas for different things.
Ultimately, Thailand welcomes all visitors, so you should not have any problems getting in and seeing this beautiful country as long as you operate on the level, obey all of the rules, and don't take advantage and overstay on your visa.
If you have any questions or doubts about what type of visa to get, always check with your local immigration office or the United States State Department for clarification.