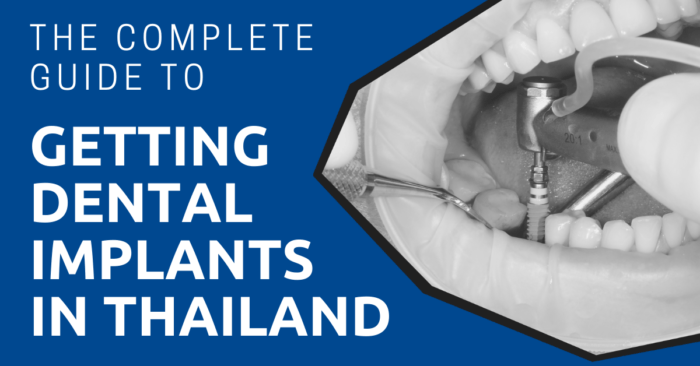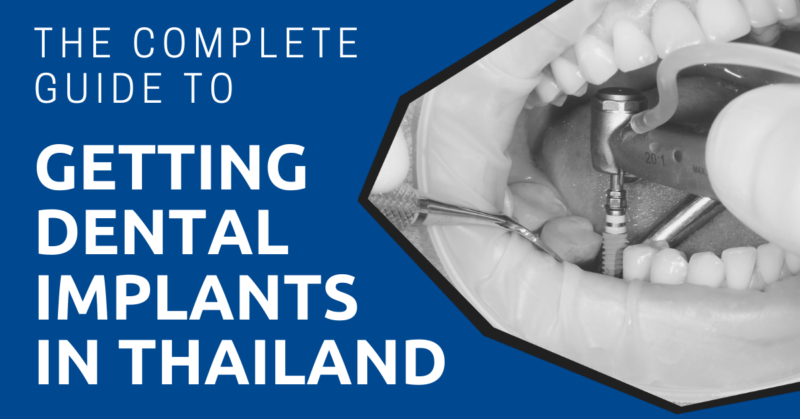 Getting dental implants is a big deal.
It can be a once-in-a-lifetime procedure that you need to undergo only once because it is permanent.
You want to make sure everything goes as smoothly as possible and without breaking the bank.
Read this article to learn everything you need to know about getting dental implants in Thailand. This guide covers information on implant systems, procedures, costs, dental clinics, and payment plans.
If you only want to know which place you should go, make an appointment with Bangkok International Dental Hospital. They have a team of experienced specialists and modern facilities.
Teeth Replacement with Dental Implants
A dental implant is considered one of the best ways to replace a missing tooth. It involves placing a new artificial tooth root in the jaw to replace a missing tooth.
To put in an implant, an oral surgeon will perform a minor surgery to place a small rod fixture — usually made from titanium — that will fuse with your jawbone beneath the gums where the missing tooth was. This rod will serve as an artificial root.
A replacement tooth will then be put into that rod.
A dental implant is more expensive and time-consuming than other teeth replacement methods, but is also stronger, fits in the mouth more comfortably, and has a higher success rate.
You may need to do it only once as implants made from titanium are built to last for years.
Moreover, a dental implant can replace a single tooth, multiple teeth, or even all of your teeth.
If you need to get dental implants for multiple teeth, a dentist may place only two rods and then connect the replacement teeth to the dental bridges.
All-on-4 Dental Implants
All-on-4 dental implants are a popular dental implant technique to replace every tooth in the entire upper and lower jaw.
This procedure involves placing four rods into the upper jaw and/or four rods into the lower jaw and then creating dental bridges to connect all the teeth together.
Using this technique, a dentist does not need to drill into your jawbone and put a rod into every tooth. Instead, you only need four rods each on the upper jaw and the lower jaw. This leads to quicker recovery times and less pain.
The number of rods required will depend on your oral condition and the dentist's discretion.
Why Thailand?
Thailand is the world's leading medical tourism destination. In 2018, over two millions tourists flew to Thailand to get medical treatment.
More and more people are traveling to Thailand for this purpose alone. And now, tourists visit not only to visit hospitals for medical treatments, but also to get a variety of dental treatments.
Thailand has in fact become a popular dental tourism destination especially among Australians because of two main reasons: cost and service.
Dental implants are undoubtedly the most expensive among all dental treatments.
If you get one in the U.S., you need to pay around $4,800 USD for a single tooth implant. In Australia, it can be as high as $7,000 AUD.
In Thailand, even the most expensive clinics won't charge you more than $3,000 USD for the best implant systems they offer.
You might even pay less than $1,500 USD for a single tooth implant.
And it's not about the prices alone. Getting implants in Thailand yields a similar result as getting one in the West. Dentists in Thailand are internationally trained and use the same implant systems and materials as those in the west.
In addition, you might even have a better experience getting dental implants in Thailand than in your home country at much lower costs.
Requirements
A patient's health status, time, and money are the three main considerations when getting dental implants.
Health Status
If you are able to visit the dentist regularly and have healthy gums and bone in your mouth, you can get dental implants.
Healthy gums and bone are required since they will hold the artificial tooth root.
Note that after you get dental implants, you will need to maintain good oral health and regularly visit the dentist.
Time
Dental implants are a long procedure. You would need to visit the dentist a few times within 2-6 months' time. In some cases, it can take eight months in total.
So if you plan to come to Thailand to get dental implants, i.e., as a medical tourist, you will need to fly here at least twice within the required period.
However, it's possible to go through a complete dental implant operation in a single day. It all depends on your oral condition and your preferred implant techniques.
You must get an idea of how much time you'll need after having an oral examination.
Money
Getting dental implants is widely understood to be one of the most expensive dental treatments available. In Thailand, prices start at 35,000 baht for a single tooth replacement.
For an All-on-4 treatment, you can expect to pay around a few hundred thousand baht.
Please note that these are the costs of the dental implant alone. To fully replace your tooth, you may need to pay the cost of a dental crown, CT scan, tooth extraction, and so on.
We will discuss more about costs later in the article.
Is it Painful to Get Dental Implants?
This is a major concern for many.
Most people are afraid of going to the dentist's. And the idea of opening up your gums and getting your jawbone drilled sounds really scary, right?
You are not alone in this. This same exact question was posted on quora.com.
87 people shared their experiences in getting dental implants. A majority said that it's not as painful as they initially thought. Some even claimed that they didn't feel pain at all both during and after the surgery.
And all of them agreed that it's worth getting implants.
In case you are still afraid, it's highly recommended that you choose a good clinic with great facilities and experienced dentists such as BIDC. They deal with dental implant patients every day and know how to minimize or manage the pain.
Guidelines to Getting Teeth Implants
There are several steps involved in a dental implant procedure. Below is a rough guideline of what you need to do to prepare.
The whole process may take only a day, a few weeks, or several months depending on your oral condition, requirement, and chosen implant technique.
Please note that there are several ways to perform a dental implant procedure. Your procedure may not be similar to what's outlined below.
Evaluation and Planning
Before putting the actual dental implants, a dentist will order a dental x-ray, examine your overall oral health, and come up with a treatment plan and inform you about the cost of your procedure.
Depending on your condition and requirements, a dentist may use a 3D CT scanner to examine your entire mouth in order to get accurate data on your bone and jaw structure.
Note that the CT scan is only available at major hospitals and dental clinics.
Implanting an Artificial Tooth
A dentist may need to extract your tooth first before implanting an artificial tooth. If you're in good oral health, a dentist might be able to drill your jawbone and place the implant right away on the day you visit. This is called an "immediate implant".
If you get an injection or need bone grafting, then you need to wait a few weeks to a few months before the dentist can place the implant.
Once the implant is placed, you need to wait at least 8-24 weeks until you are healed and the implant is fully integrated into your jawbone.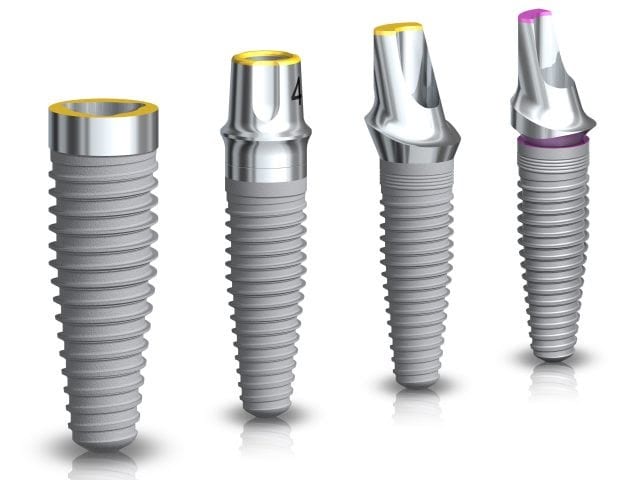 Placing Abutment
An abutment screw connects an artificial root to the crown and bridges with a replacement tooth. Once it's placed, a dentist may create a model of your tooth that needs replacing and put a temporary crown in its place.
Placing a Permanent Crown
This is the final step in a dental implant procedure. This involves replacing a temporary crown with a permanent crown, with the dentist making sure that your new tooth is going to function normally and have a similar color as your natural teeth.
Follow-up Treatments
You may need to visit a dentist a few times for check-ups and follow-up treatments. This is to make sure that the process is a success and you can use your new tooth as normal.
One-Day Implants
Because of advanced dental technology, it's now possible to complete every step in the procedure in one day. This is called "one-day implants" or "a single-day implant".
Performing one-day implants depends on your dental requirements, oral conditions, and the dental clinic facilities.
After one-day implants, you will be required to eat soft food for a few months and regularly visit the dentist.
You can have one-day implants in Thailand in many leading dental clinics and hospitals including BIDC, BIDH, and Thantakit Dental Center.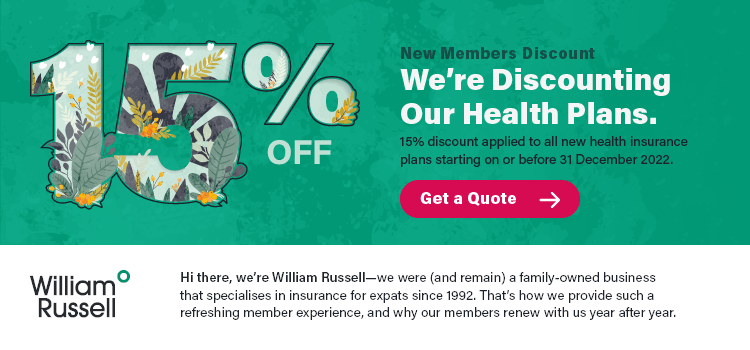 Advertisement
Implant Systems
You can choose from a variety of implant systems available in Thailand. These systems mainly differ in size, shape, and material.
The most popular system is the ITI Straumann from Switzerland. It's one of the best dental implant systems in the world because Straumann is known for the quality and stability of its materials.
Alternatively, you can go with a more economical option from SIC Invent (also from Switzerland) and PI Branemark from Sweden. There is also Osstem from South Korea and Astra Tech from the United States.
If you want to get Nobel Biocare, another popular dental implant system from the U.S., it's going to be a challenge to find a dentist here because as of January 2022 Nobel Biocare no longer has a distributor in Thailand.
Although you may choose an appropriate system for yourself, the dentist's recommendation ultimately carries a lot of weight. Consult them about which system is most suitable for you based on your jaw and bone conditions.
Note that some dental clinics may not tell you which implant system they use. You may need to ask them yourself.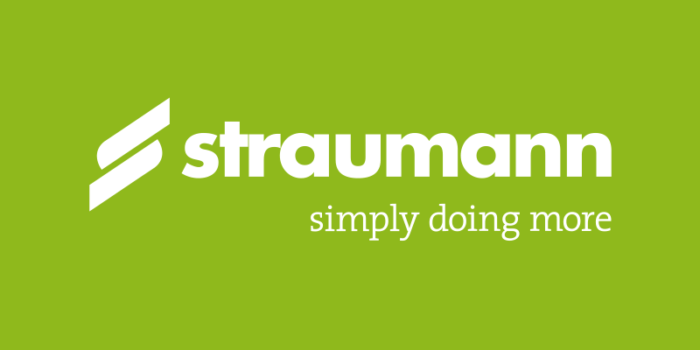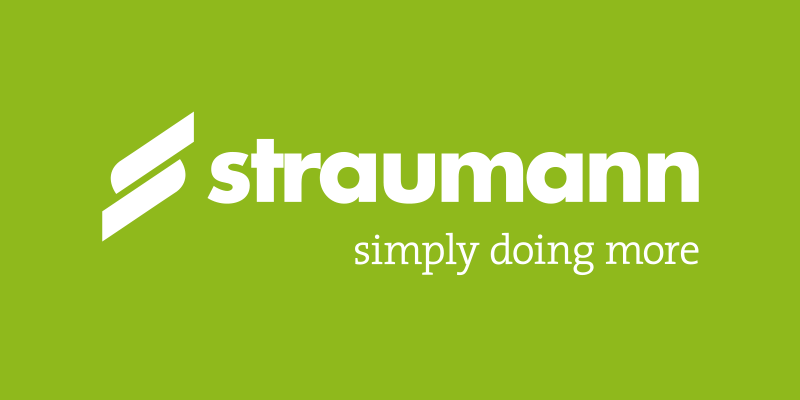 Cost
The cost of dental implants in Thailand depends on the following factors:
Implant systems
How many implants you need
Related treatment
What clinic you go to
Implant Systems
Different clinics in Thailand offer a variety of different implant systems, including Osstem, PI Branemark, Astratech, and ITI Straumann.
Osstem from Korea is the cheapest implant system, followed by Astratech, and ITI Straumann.
ITI Straumann from Germany is usually the most expensive system.
For a single dental implant, Osstem can be cheaper by at least ten thousand baht than ITI Straumann.
In addition, each system requires different materials and products, and therefore has different price points. For example, you can choose between Roxorid and titanium for the ITI Straumann system.
Roxolid is a combination between zirconium and titanium which is more durable and results in faster healing compared to titanium. But it's also more expensive.
The implant system selected mainly determines how much you need to pay.
For ITI Straumann, you should expect to pay at least 70,000 baht for a single-tooth implant. On the other hand, an implant system from Korea will cost less than 50,000 baht per tooth.
Complexity
In addition to how many implants you need, the level of complexity of your case will determine the cost. That is, a dentist may charge you more if your case is complicated.
This is why before giving you an exact quote, a dental clinic will first examine your oral condition.
Related Treatments
When getting implants, you need to pay an additional cost for related treatment including attaching an implant crown, CT scan, X-ray, and tooth extraction.
Bear in mind that the price you see on the website may not be the final price you need to pay.
Some dental clinics may provide an initial quote indicating that you need to pay only 30,000 baht for the dental implants when in fact, you still need to pay an additional 20,000 baht for the crown, 1,500 baht for tooth extraction, and 200 baht for X-Ray.
This may surprise you when you get the final bill.
Before agreeing to undergo the procedure, ask the clinic first to give you a detailed breakdown of all the costs that will be incurred.
They should be able to give it to you after examining your oral condition.
Full Mouth Dental Implants Cost
With all of the cost combined, you should expect to pay around 200,000 baht ($6,700 USD) to 500,000 baht ($16,700 USD) to get the full month dental implants in Thailand.
Although the cost may look expensive, it's much cheaper than other countries. For example, in the US, the same treatment can cost you over $50,000 USD.
To get a precise cost of treatment, you need to visit a dentist. As mentioned earlier, the cost also depends on your oral condition.
Which Clinic To Go
Different clinics quote different prices even those who offer the exact same technology and procedure.
Brand-name dental clinics tend to be more expensive than privately owned clinics.
But it doesn't always mean that the one that charges more is better and similarly, that the clinic that charges a low price is going to be bad.
It boils down to a matter of trust. That is, many expats would rather get dental implants at a brand-name clinic and pay more because they trust that the service is high-quality and they want to make sure everything goes well.
These types of clinics in Thailand have modern facilities, state-of-the-art equipment, and experienced specialists.
Brand-name clinics are usually associated with quicker recovery times, higher success rates, and more importantly, less pain. If you want to get dental implants at a brand-name clinic, we recommend BIDH in Bangkok. If you're in Chiang Mai, you can go to CIDC.
These are two of the best international dental clinics in Thailand and hire only experienced dentists and use state-of-the-art equipment.
Below is a table comparing the costs of dental implants in popular (i.e., brand-name) dental clinics in Thailand. This should give you an idea how much you need to pay for dental implants.
However, the actual price that clinics will charge you may be different.
| | | |
| --- | --- | --- |
| Clinic | ITI Straumann | ITI Straumann |
| | 1 implant with 1 crown | 2 implants with 3 crowns |
| Smile Signature | 65,000 | 135,000 – 145,000 |
| BIDC | 70,000 | 160,000 |
| BIDH | 75,000 | 170,000 |
| Thantakit | 90,000 | 205,000 |
| Bangkok Smile Dental Clinic | 75,000 | n/a |
| DoctorArnon | 85,000 | n/a |
| Dental Life Clinic | 95,000 | 120,000 |
*Prices are in Thai Baht
If you want to save some money, you can choose a PI Branmark system. It is actually an original implant system developed in Sweden by Nobel Biocare Brandmark and recently imported to Thailand.
You can find their price list below.
| | | |
| --- | --- | --- |
| Clinic | PI Branemark | PI Branemark |
| | 1 implant 1 crown | 2 implant 3 crowns |
| Smile Signature | 35,000 | 85,000 |
| BIDC | 39,000 | 98,000 |
| BIDH | 49,000 | 118,000 |
Where to Get Dental Implants
The process of getting dental implants is a complicated procedure involving multiple steps and follow-up treatments. You can't just go into any clinic you find on the street.
Not every clinic has both an implantologist and aesthetic dentists on board. And some may not have a 3D CT scanner, which is essential to the procedure.
It's the same in hospitals in Thailand. If you want to have the procedure done in a hospital, you need to go to big hospitals that have their own dental centers.
Bangkok
Being the capital city of Thailand, the world's leading medical tourism destination, you can find a lot of dental clinics that offer dental implants.
You can go to either Bangkok International Dental Center (BIDC) or Bangkok International Dental Hospital (BIDH).
They are considered as the best dental centers in Thailand with experienced English-speaking dentists and modern facilities. And they are situated near many BTS and MRT stations.
Although BIDC and BIDH aren't the cheapest options out there, you can trust the quality of their services.
Thantakit Dental Center is another leading clinic. But it is even more expensive than the two aforementioned options.
If you want cheaper options, check out government hospitals like Chulalongkorn Hospital and Siriraj Hospital. They are cheaper than private clinics, but are also more crowded.
The wait times are also long. You might need to wait for more than 3 months and you may need to be accompanied by someone who can speak Thai when you visit these hospitals.
You can find out more on our guide to Bangkok dentists.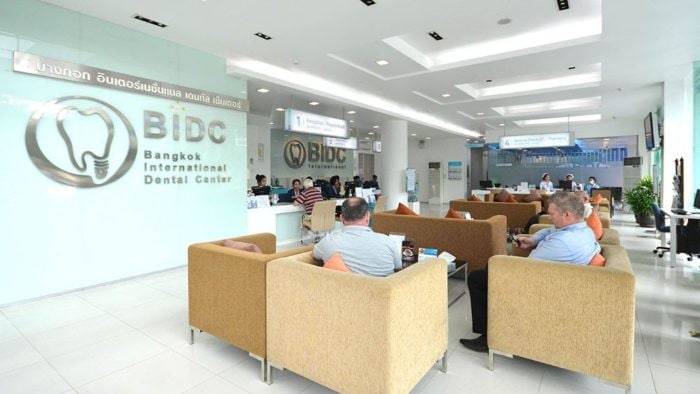 Chiang Mai
Similar to Bangkok, Chiang Mai offers plenty of options. Because it is a top destination for digital nomads, there are a lot of dental clinics here that cater to expats.
You can go to Chiang Mai International Dental Center or CIDC, which is operated by the same company that runs BIDC in Bangkok. That means you can expect the same level of good-quality service here.
You can refer to our guide to finding the best dentists in Chiang Mai for more options. All dental clinics listed in the guide offer dental implants.
Phuket
You have less options in Phuket than in Bangkok.
If you want to do it here, consider going to BIDC. They have a branch in Patong Beach. The clinic is called Phuket Dental Signature, which is located near Jungceylon Shopping Center.
The facilities and dental specialties are comparable to what their headquarters in Bangkok offers.
Alternatively, Sea Smile Dental Clinic is also a popular option among expats. This is yet another brand-name clinic that has its headquarters in Bangkok.
They are also in Patong beach.
If you must get dental implants in the city area, check out Bangkok Hospital Phuket.
Pattaya
Long story short, it might be better to get a dental implant at a Bangkok dental clinic or hospital than in Pattaya. Bangkok is only two hours away from Pattaya, but there are far more options in the capital.
Pattaya International Dental Center Dental Care is considered by many expats as the best dentist in Pattaya.
A lot of people also get their dental implants done at StudioSmile and many seem happy with their services.
If you don't mind traveling, you can drive to Sri Racha and have dental implants at Phyathai Sriracha hospital. It's about an hour away from Pattaya.
Payment
Because of the usually high cost as well as the nature of getting dental implants, you may not need to pay the cost of treatment at once. Instead, you may pay in installments, depending on how many times you need to visit the dentist, with three installments being the most common. Payment installments are usually structured as:
60% on the first visit
20% on the second visit
20% on the third visit
In addition to Thai Baht, some dental clinics may accept other currencies including USD, GPB, EUR, and AUD.
However, it's still recommended to pay in Thai Baht to benefit from a better exchange rate.
In case you want to pay by credit card, you should check with your credit card company to find out how much they charge for the currency conversion rate.
Some companies may impose an additional 1-3% foreign-exchange risk charges.
Insurance
Many insurance companies won't cover dental implants since the procedure is considered a cosmetic treatment that is not driven by medical need.
Or, it might come with specific limits, which means only a portion of the treatment cost will be covered.
So don't expect much from your health insurance provider if you plan to get dental implants — even insurance providers that provide dental coverage.
Now, on to You
We hope that this article will answer all your questions about getting dental implants in Thailand.
Getting a dental implant is a typically long and expensive process but it is also well worth it.
If you are ready to do it, you can set an appointment with a good clinic such as BIDH, get your oral health examined, and discuss your personal treatment plan with certified dental experts.
Related Articles