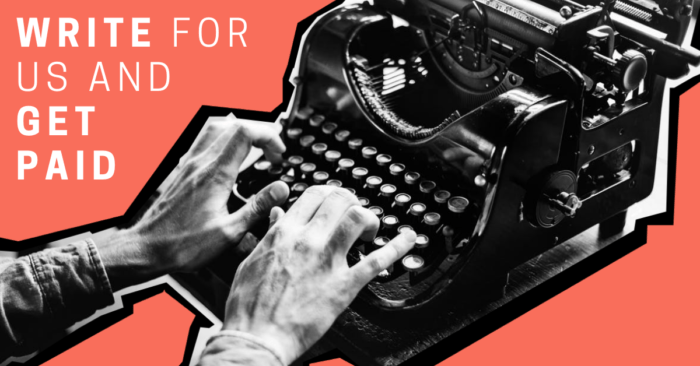 Hey there. We're glad you're interested in contributing to ExpatDen. If you have a topic that could benefit our readers, we'd love to hear about it.
But we have to be honest: Writing for ExpatDen takes work. As you could see from our articles, we like highly researched, practical, and entertaining guides that help expats and tourists overcome the challenges of living, working, moving, or traveling abroad.
And we only want the best.
This doesn't mean you have to be the next Hemingway or Vonnegut. But you need a passion for the topic you want to explore.
Writing for us is also rewarding. Few people uproot themselves and move abroad. Even fewer people decide to share their experiences.
By writing about your expertise and sharing it with our community, you become an authority on the subject. And you even get paid.
What We Publish
We publish articles related to moving to, living, working, retiring, or doing business abroad. When you pitch your idea, it should fall under one of these topics.
And within these categories we publish reviews and guides.
Reviews
We review a product or service related to moving to, living, working, retiring, or doing business abroad. For an idea on how we handle reviews, take a look at three of our most popular reviews.
Guides
We guide the reader through a process related to moving to, living, working, retiring, or doing business abroad. For an idea on how we handle guides, take a look at three of our most popular guides.
Pitch Us An Idea
If you have an article idea, partial draft, or rough draft that you'd like to send our way, feel free to use the form at the bottom of this page.
In your pitch, tell us which of the main topics you want to write about, which of the categories your article will fit in, and in which style you'll format the article.
For article ideas, submit a paragraph explaining how your topic will benefit readers. If you can include a topic outline, even better.
For partial and rough drafts, make sure your article:
Has a clear topic
Is written for our audience of expats and travelers
Is supported with facts, numbers, and concrete examples
Is supported with firsthand stories of your experience, or the experiences of others
Follows our style guide
If we like your pitch, we'll then ask you to write a 400-word paid sample on the topic.
If we accept your rough draft, you'll work with one of our editors to bring it up to publishing standards.
Our team reviews and responds to each submission. Whether we accept or decline your pitch, you'll hear back from us.
Workflow
If we accept your pitch or approve your draft, one of our editors will contact you. The editor will be your point of contact throughout the development of your article. The editor will help you develop your outline and provide feedback while you write the article.
The writing and editing process generally happens in four stages.
The developmental stage. The writer and editor develop the outline.
The bird's eye view stage. The writer and editor ensure the article stays on point.
The line-by-line stage. The writer and editor look at word choice and sentence structure.
The proofreading stage. The writer and editor check for misspellings and grammar errors.
You editor suggests feedback along the way, and it's up to you to make the changes. Editors and writers need to manage their relationship effectively. Here are a few things to keep in mind.
Proofreader your article before submitting. This helps speed up the editing and publishing process. Most text editors have spell check and grammar check. But these tools won't pick up on incorrect word choice, cliches, jargon, and redundancies. Ask yourself these questions:
On word choices: Did you mean to use you're or your? How about there or their? Check each word of your article to ensure you meant to use that word.
On cliches: Is there a more creative way to reword down to Earth or cut to the chase or burning question? Here's a list of cliches to avoid.
On jargon: Does your article contain words understandable only to certain groups? Remove these words. If you need to include the word, define or illustrate it.
On redundancies: Do two or more words say the same thing? Small fee is redundant. Most fees are small; no need to state it twice. Here's a list of redundancies to avoid.
Take feedback constructively. We have structures, styles, and standards to maintain. If an editor asks you to remove, revise, or add anything to your article, it's only to turn your article into its best possible version. Writers shouldn't take feedback personally.
Each editor oversees many projects. This could lead to delayed communication. But often times, if you send an email to our editors during the week, they'll get back to you within 24 hours. If you send an email over the weekend, you can expect to hear back from your editor on Monday.
Peer Review
Some of our detailed articles require peer review. If you're writing an article on starting a business abroad, we might have a lawyer verify the information. If you're working on a article related to health, we might have a doctor check out what you wrote. We do this to ensure the article is accurate and up-to-date. So if you're unsure about something important, look it up or ask an expert.
Plagiarism
We check all final drafts submitted to us for plagiarism with a third-party plagiarism checker. If you cite information that isn't yours, please link to the source.
FAQs
Below are three questions writers often ask us.
Can I Write Anonymously?
Yes. We respect writers' decisions to write anonymously. We can publish your article under Staff Writer or you can write under a pen name.
Who Owns My Work?
All articles written for ExpatDen belong to us. We will give you credit and a link back to your site in your bio. But we reserve the right to alter, remove, or add to the article as we see fit.
How Much and When Do I Get Paid?
You get paid based on your experience level and the topic assigned to you. All payments are made through bank transfer. After we approve your final draft, you must submit an invoice with your bank details and home address. You get paid after our team approves the final draft of your article–not when we publish your article.
Get In Touch With Us
If you're interested in writing for ExpatDen, use the form below to contact us. Please note, we DO NOT accept guests posts. If you send an inquiry about guest posting on our site, you won't receive a response.