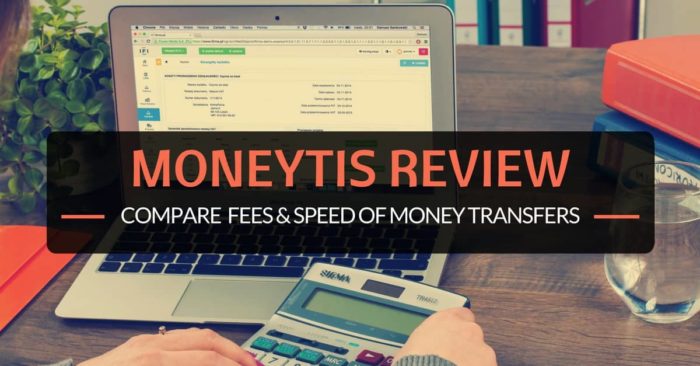 Disclaimer: The article below includes partner links. I receive a financial compensation from people clicking on them. This happens at no cost to you and helps me cover some of the expenses of running this website.
---
Let's face it, there are going to be times when you need to send money either to or from Thailand. As an expat, this can be hard if you don't know where to get the best exchange rates, the quickest transfer times, or the cheapest transfer fees.
A handful of years ago we were at the mercy of Western Union or Bangkok Bank. Or we had to deposit checks from our home country bank into our Thai bank account and wait up to 45 days for the check to clear. But with a website like Moneytis.com, you can transfer money to and from Thailand in the time it takes your local street vendor to make papaya salad.
How Moneytis Works
Moneytis is a comparison portal that provides you with money transfer exchange rates, fees, charges, and savings from over 300 money transfer service providers. The comparison portal does this by connecting themselves to regulated financial institutions all over the world. They earn a commission every time they refer someone to one of the providers in their network. But the commission they earn doesn't change the exchange rates, fees, or charges you pay when using one of their providers. In fact, using their comparison portal can save you money.
Pros
Moneytis comparison portal is free
Setting up an account takes under a minute
Moneytis gives you the same exchange rates found on their transfer providers' websites
Moneytis provides a list of the fastest, cheapest, and most popular transfer providers in their network
Moneytis reveals transfer charges and fees (although hidden behind a link)
You can save $45 in transfer fees on a Moneytis transfer of a $1000
Moneytis guarantees the security of your transfer when using one of their transfer providers
Cons
For transfer providers unavailable on Moneytis, Moneytis will direct you to the transfer provider's website and you'll have to sign up for an account
Moneytis gets too technical: the average person doesn't care about the process of valuing currency
Moneytis is an avoidable middle-service
Review
Quick Account Setup
You can sign up for a Moneytis account here by using your email address. Or you can sign up with your Linkedin account. Your email and password are the only things you need to sign up to Moneytis. You can verify your financial details on the transfer provider's website that you choose.
Once you set up an account Moneytis will take you to your account dashboard where you can:
Send money
Check up-to-the-minute exchange rates
Follow exchange rates
But for now, let's send some money.
How Comprehensive is Moneytis?
Let's say you want to transfer $1,000 from America to Thailand. Select countries in the FROM and TO drop-downs, select SEND, and enter the AMOUNT.
Moneytis provides you with a plethora of info.
The first thing you want to look at is the Google Exchange Rate on the left. The exchange rate is accurate to the minute.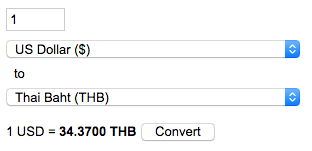 A quick search on Google's finance converter confirms the accuracy.
The next piece of information you want to review is the transfer provider options Moneytis gives to you. For this search you're given four choices: The Cheapest, The Fastest, Other Solution, and options to transfer money through a bank.
It looks like Wise gives you the best bang for my buck. They're not the quickest provider. But time isn't a problem. So you choose them. But you have to be quick. The orange rising arrow in the box means you're not locked into an exchange rate. Compare that to the blue rising arrow in the other options, which means you are locked into an exchange rate.
Before you continue you want to know how much this transfer costs compared to using a bank. That's why you're using this service after all, to save money.
Click on the More details link at the bottom of the Wise box.
You could potentially save $45. Not bad. Click Back to Comparison and hit Continue in the Wise box to get locked into the rate they gave you.
Bummer. Looks like Wise isn't available on Moneytis yet. But you like their rates. Click Continue.
You have to set up another account with the folks at Wise to proceed with your transfer. (We'll have a separate review for Wise up soon!)
After going back to Moneytis and trying the two other choices—worldremit and WESTERN UNION—you're given the same "Oops" message.
You have to set up an account with any provider you pick on Moneytis.
Are Your Transfers Secure Using Moneytis?
Moneytis has a three-step checklist they use to keep your money secure before, during, and after the transfer process.
Before they partner up with a transfer service provider, Moneytis makes sure each provider is regulated by the government in the countries they do business in.
Moneytis carefully reviews each of the service providers on their website, checking transfer times, customer support, and business processes.
And Moneytis insures your money. If a financial institution goes bankrupt during a transfer process you're at no risk of losing your money.
Moneytis Tips, Tricks, and Promos
Follow Exchange Rates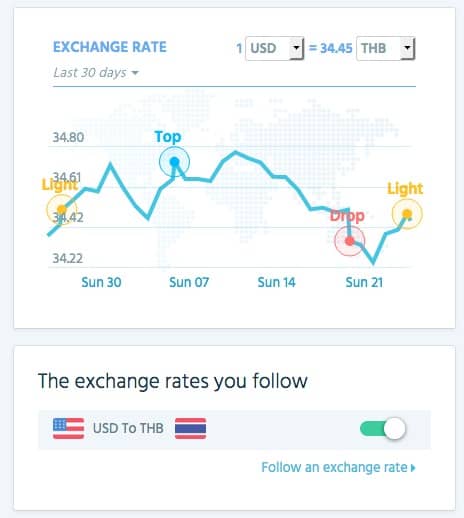 From your account dashboard you can follow the exchange rates between two currencies. When you pick your currencies you have to refresh your screen to see the changes in the EXCHANGE RATE box. But whether or not you get these exchange rates by the transfer provider you choose is up to them.
Promos
Moneytis offers discounts and special deals they claim you won't find anywhere else. But they offer promos and discounts on a per case basis and only show up during or after the transfer process.
Alternatives
Moneytis is not the only comparison portal for transferring money. Exchange Currency, Compare Currency, and Fx Compared are three other money transfer comparison portals. But each comparison portal offers the same services. The differences between each of them is how they promote their services and the demographics they aim to reach. Another option is to go directly to a provider like Wise and Xendpay, though this might not always net the best rate.
Final Thoughts
Moneytis.com is a great starting point for anyone who wants to transfer money to or from Thailand. Their comparison portal offers a slew of info about exchange rates, transfer charges, and fees. And their listings of the best, fastest, and cheapest money transfer providers saves you research time. Check Moneytis every time you need to transfer money because exchange rates, fees, charges, and savings always change. And the Moneytis comparison portal can help you find these savings.
Try it out yourself!