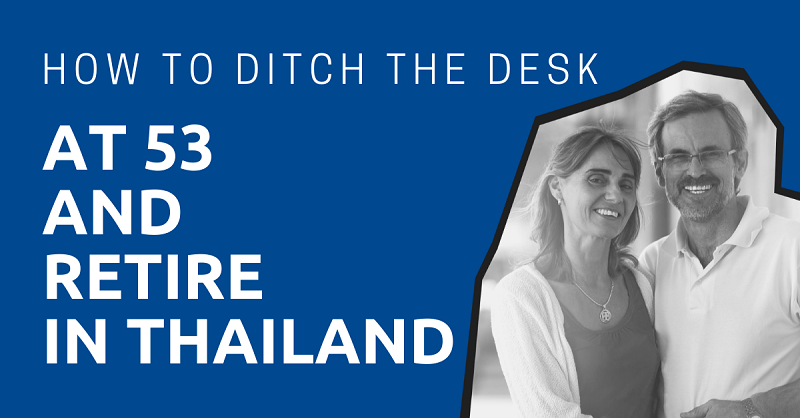 Pat and I chose to escape the daily grind and retire early while we had our health, energy, and sense of adventure. Pat had worked much of his career in franchising, mentoring people in startups, and tutoring at a Brisbane college. For most of my career I had worked in human resources in fast-paced hospitality and retail industries.
Although our jobs were rewarding and challenging, we worked long hours and traveled a lot. We were not relishing the thought of toiling away like that for another ten to fifteen years. We didn't have children and had one surviving parent. We had pondered retirement, but didn't have any plans.
We discovered it was possible to leave our home countries, settle in Thailand, and significantly reduce our costs. In Thailand, we spend about $2,280 a month, including house maintenance, health insurance, holidays, and car expenses. That's about 40% of what it costed us in Australia.
So, we decided to move to Thailand and retired here.
Our Background
In Australia, we had a modest house, a small investment property, superannuation funds which had taken a hit from the global financial crisis, and recently received a small inheritance. We wanted retire comfortably, explore new countries, experience different cultures, and feel stimulated. The funds from selling our house and our assets and accumulated superannuation were limited, but we were determined to make it work. But we certainly didn't have sufficient funds to retire in Australia.
I'm not an expert, but this is how I see the impact of an aging population in Australia. The government is under huge financial pressure. The 5.6 million baby boomers born between 1946 and 1965 are living longer, the public healthcare system is struggling to cope, and costs are soaring. The pension age is increasing and eligibility is tightening to reduce government expenditure. People need to work to an older age, and it's hard to get suitable employment. Public housing is insufficient.
Why Retire in Thailand?
With the increasing pension age, cost of living and healthcare, and work hours needed just to keep chipping away at the mortgage, retirement in Australia appeared a long way off. During our careers, we had investigated living and working overseas but hadn't pulled it off. We were flying to London when we first read an article about Aussies retiring overseas, living at a fraction of what it cost in Australia. Honestly, I thought it was a pipe dream.
We started investigating retiring overseas with gusto. We crunched the numbers and sought advice from an independent financial advisor and accountant, who agreed it was viable. We turned our sights to Asia, having traveled there several times to different countries.
The low cost of living, visa arrangements, high quality of life and affordable healthcare, along with its proximity to Australia, ability to buy property, and easy access to neighboring countries led us to choose Thailand.
We were in our mid 50's when we sold our house in Brisbane, left our hectic work lives, shed all but 100 kg of belongings, and moved to Thailand.
Once settled, people generally look ahead for opportunities to travel, take up new interests and continue to grow a network of friends. This makes life even more exciting to explore other areas, meet new people, try different foods, and make dreams a reality.
Activities
Depending on where you live, you can find nearly any activity you want. Living near the coast provides lots of opportunities for water sports, like standup paddle-boarding, kitesurfing, swimming, and so forth. The rural areas offer opportunities for trekking, viewing nature, horseback riding, or zip-lining.
From a sporting perspective, popular with expats is golf, tennis, or football. Some get hooked on fishing. Others use gyms, yoga, or Zumba classes to keep fit.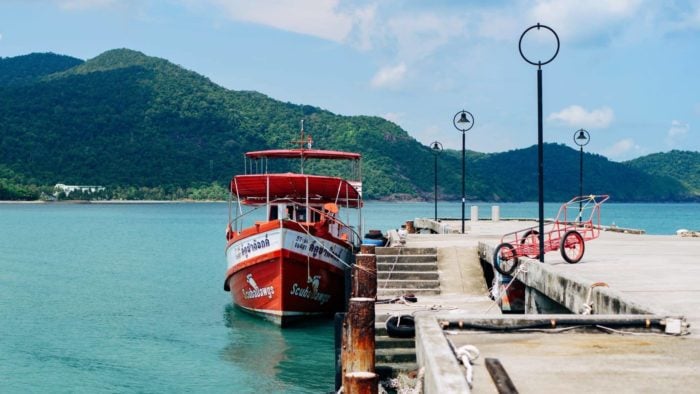 And there's no shortage of opportunities to join creative pursuits like painting, using a potters wheel, playing music, or joining a book club.
Finding such activities can sometimes take a little time. Well established expat groups like Chiang Mai Expats Club, Pattaya City Expats Club, doing your own online searches, and talking with other expats can yield good information.
Sometimes it can be more difficult to obtain information on activities and events organized by Thai organizations as it may only be advertised in Thai only.
Vacations
The tropical climate, 2,000 miles of coastline, twenty-plus marine national parks, hundreds of islands, over eighty national parks, fascinating culture and history; lush tropical mountains, outstanding cuisine, and friendly and welcoming people combine to put Thailand in the top fifteen most visited countries in the world.
Getting around in Thailand is quite easy. With mostly double-lane highways between main cities, buses and minivans, train, and air travel, Thailand offers low budget to luxury travel and accommodation.
Expats have lots of family and friends knocking on the door to take advantage of experiencing Thailand. For the retiree, there is time to explore and learn more about this exotic country. Being in the heart of Asia, its easy to vacation in other countries too.
There are comprehensive websites when it comes to discovering Thailand's treasures, including, Tourism Authority Thailand which provide excellent information about Southeast Asian countries including Thailand.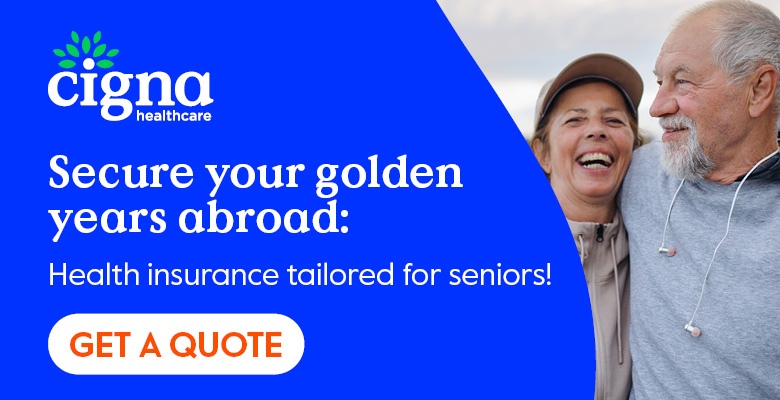 Advertisement
Plan Your Retirement
NASA spent years planning, budgeting, consulting, learning, researching, innovating, tweaking, testing, considering contingencies, and finally—launching and celebrating. Okay, you aren't planning to fly to the moon, but relocating to another country needs a well-established plan.
When you decide to retire to another country you may feel excited, daunted, exhilarated, frightened, overwhelmed, and liberated in any thirty-minute time frame. And there may be times when you hit yourself in the head and wonder "whatever am I thinking?"
Have a clear goal written down. Make detailed lists of tasks with time frames. Simplify your life and finances. De-clutter belongings and don't pay for services or things that you aren't using.
Once you have researched, checked out your destination, and made a firm decision to relocate, you will become very busy. There are many things to attend to, and whether you are moving full- or part-time, it will impact exactly what needs to be done. This list is not exhaustive, but it's designed to give you a good starting point.
Visas
You have two visa options for retiring in Thailand: retirement visas and the Thailand Elite Visa.
A retirement visa may be obtained in your home country or in Thailand. Our retirement visa article explains requirements so you can lock it into your plan.
The main cons of the retirement visa are the regular changes in the visa requirements.
To give you an idea, now you need to have at least 800,000 baht in your bank account two months before applying or extending your retirement visa. In addition, you now need health insurance to apply for the visa.
These are two new laws that were just introduced within the last few years.
Combining the paperwork and the time you need to spend at the immigration office, a lot of retirees decide to get a Thailand Elite Visa instead. It makes their life much easier for retiring with a legit visa in Thailand.
Health
As we age, we should pay careful attention to our health. No one wants to spend their retirement laying in a hospital bed, suffering, and paying hefty hospital bills.
Health Insurance
Although medical care in Thailand is much cheaper than in the West, costs can be just as expensive if you're stricken with a serious illness.
Having health insurance is a good way to control your medical bills and gives you peace of mind knowing you won't be stuck with the bill.
But you shouldn't wait until you're 60 years old to get insurance. At that time you might already have a chronic illness, and the insurance company will refuse to cover you since it's considered as "pre-existing condition."
When you choose insurance, make sure it comes with a lifetime renewal guarantee. There may be cases where insurance companies will suddenly refuse to renew the plan if you're too old or claim too much.
You can check out Cigna Senior plan, which is a new plan from Cigna Global, specifically for those who are over 60 years plan. The plan is comprehensive with US$1,000,000 annual limit, including cancer coverage. The plan also has no age limitation.
An alternative option is Luma Health. Their Long Stay Care plan comes with enough coverage that passes the requirement for the retirement visa in Thailand.
At around 22,000 baht a year, with 100,000 baht deductible, for 70-year-old males, the plan is affordable and comes with various deductible options.
You can read our mandatory health insurance requirement for retirees article to find out more information.
Health Checkup
If you live in Thailand, or have already retired in Thailand, then you're in luck. Health checkups here are a lot cheaper than in the West (which means you get to keep more of your retirement income for golf, tennis, or just moseying around).
Health checkups are a good way to discover any illnesses you may have but don't know about before they grow more serious.
Property Management
Whether you are selling, renting out, or leaving property unoccupied, make arrangements with agents. If you are selling your house, you may need a few more weeks in the country to finalize sales documents. Make arrangements to cease utilities and services and to redirect mail.
Your Belongings and Pets
Moving your belongings can be costly, particularly if you have to pay import tax. Decide what you will take with you. If you are shipping, keep a detailed inventory of each box. If you are storing belongings, be sure to include these costs in your budget. And start disposing of the rest.
If you are bringing your pets start preparing for this too.
You should ship your pets and your belongings at the same time and with the same shipping company. And that shipping company should be both cost effective and reliable.
Accounts
Ensure your finances are in order. Advise banks so they don't block your account. Notify taxation, medical services, and electoral rolls as required. You also need to check at how to send money to Thailand.
Important Documents
Check documents like passports and licenses to see if they have at least 6 months validity. An international driver's license may help you obtain a Thai license. Take important certificates like birth, death, marriage, and update your Last Will and Testament. And bring originals or copies of these documents.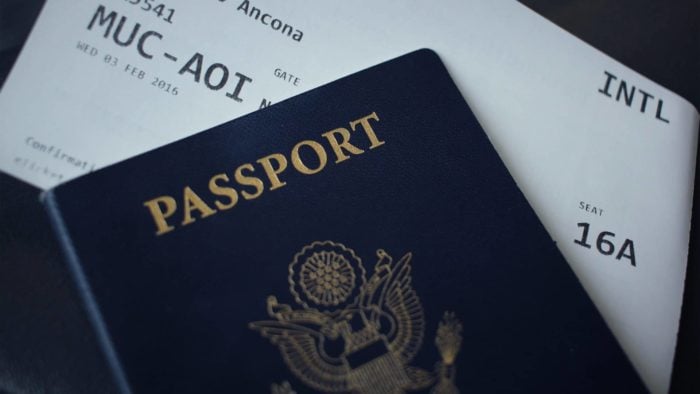 Airline Tickets
Book airline flights, and take out travel insurance. Your visa may dictate if you can buy one-way ticket. Find out the maximum luggage allowable. If you have extra, some airline loyalty programs allow you additional weight, and this could be a cost-effective solution.
Family and Friends
Leaving family and friends can be heart wrenching. Some may be happy for you, and some may think you are crazy. Remember it is your life and your decision.
Communication via apps and internet programs like Messenger, WhatsApp, Line, Viber, Facetime, and Skype, is easy and free. Thailand is an attractive holiday destination and you may be surprised how often you have family and friends come to stay.
Finances
You should analyze your financial position first. Considerations will include whether to keep the family home or to rent it out, or maybe sell everything. What are the tax implications? Are you eligible for a pension now, or in the future, if you are living overseas? As we age, healthcare and insurance are more significant too. In your home country you may have access to free or low-cost public health care. If you live overseas, can you still access this if you need?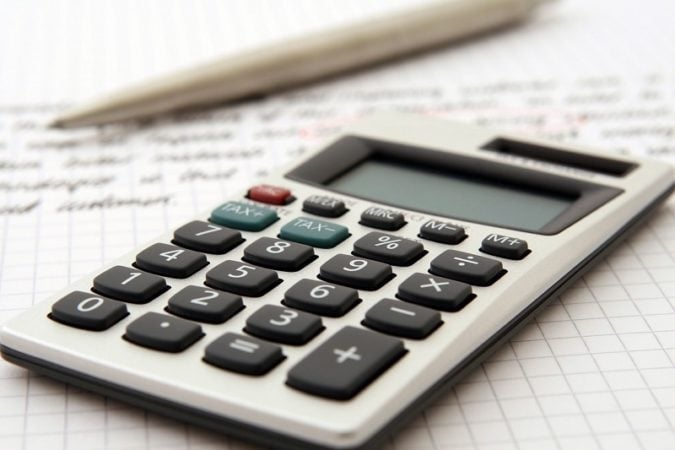 When you have critical factors verified, its time to start investigating some of the more exciting aspects of moving to a new country. Where do you see yourself living? Is proximity to your home country important? Which countries are affordable? What about visas and climate? Do you want to be around other expats? Are you willing to learn the Thai language? What about safety and security?
Settling into Thailand
When you arrive, a top priority is finding somewhere to live. Some people acquire short-term accommodation and look for a more permanent solution. Other people use a real estate agent and let them arrange a rental in advance. And some purchase property on a previous visit.
There isn't a right or wrong approach. However, you need to decide if you want to rent or buy, what style of accommodation, and where you want to live. Your budget may also steer these decisions.
Cost of Living
When we stopped working we had to make a mental shift when the monthly pay-check ceased. At times we questioned our decision—Will we have enough money? What about going back to our home country and waiting for our pension and healthcare? If I need, can I go back to work?
When it comes to living costs, there can be large variations between what people spend. Some claim to live on as little as $800 a month in small villages and other say around $1,600 to $2,400. Of course, you can spend a lot more easily.
Medical inflation for retirees may be significant. Increases from 50–54 age moving to 55–59 is 20%; 55–59 going to 60–64 is 25% could be around 20%. Our insurance broker felt that increasing medical costs could move Thailand to a higher zone and increase premiums.
Moving overseas can be a significant investment financially and emotionally. Insufficient research and an unrealistic budgeting, poor investment choices, overspending, and significant economic fluctuations are possible reasons some retirees may grapple to live within their means.
The good news is there is a huge amount of information online about costs of living in different locations in Thailand. Research thoroughly on your scouting trip. When talking to people about their costs, find out what they include in their calculations. Be critical on your budget, and seek professional advice, the investment will pay off.
Here's an average of what we spent every month as a retired couple in Thailand in 2023.
| | | | | |
| --- | --- | --- | --- | --- |
| Expenses | Baht | USD | Pound | Euro |
| Food | 16,420 | 492.6 | 377.66 | 443.34 |
| Eating Out and Entertainment | 15,350 | 460.5 | 353.05 | 414.45 |
| Alcohol | 2,470 | 74.1 | 56.81 | 66.69 |
| Medical | 3,200 | 96 | 73.6 | 86.4 |
| Health Insurance | 12,570 | 377.1 | 289.11 | 339.39 |
| Personal Care | 1,120 | 33.6 | 25.76 | 30.24 |
| Sports and Fitness | 3,100 | 93 | 71.3 | 83.7 |
| Clothing | 2,420 | 72.6 | 55.66 | 65.34 |
| Office | 1,850 | 55.5 | 42.55 | 49.95 |
| Thai Lessons | 1,450 | 43.5 | 33.35 | 39.15 |
| Vacations | 3,575 | 107.25 | 82.23 | 96.53 |
| Gifts | 265 | 7.95 | 6.1 | 7.16 |
| Pool and Landscape | 1,880 | 56.4 | 43.24 | 50.76 |
| Visas and Licenses | 970 | 29.1 | 22.31 | 26.19 |
| Electricity and Water | 2,785 | 83.55 | 64.06 | 75.2 |
| Internet and Phone | 1,250 | 37.5 | 28.75 | 33.75 |
| TV | 1,825 | 54.75 | 41.98 | 49.28 |
| House Repairs and Maintenance | 2,645 | 79.35 | 60.84 | 71.42 |
| Household Contents Insurance | 700 | 21 | 16.1 | 18.9 |
| Annual Housing Audit | 1,315 | 39.45 | 30.25 | 35.51 |
| Gas | 2,285 | 68.55 | 52.56 | 61.7 |
| Maintenance | 2,160 | 64.8 | 49.68 | 58.32 |
| Insurance | 1,345 | 40.35 | 30.94 | 36.32 |
| Total | 82,950 | 2488.5 | 1907.85 | 2239.65 |
If you want to find out how much you'll spend in Thailand each month, use our Thailand Cost of Living Calculator. You'll get an estimated monthly budget for rent, food, transportation, and more.
Buying Versus Renting
Renting for a year or so means you can get a good feel for living in a new country. If you don't settle into the lifestyle or find the rental property unsuitable, you can move. Renting gives you more flexibility to explore elsewhere in Thailand.
Many people like to buy so they have somewhere to call home. They can hang picture, revamp a bathroom, and buy furniture and items that suit their taste.
Paying rent can feel like dead money whereas buying is an investment. However, repairs and ongoing maintenance become your responsibility.
Owners may have to pay property management fees, property and company taxes, insurance, and other costs. On occasion, the developer may neglect public areas and services or may not complete the build, and owners may be impacted financially.
When it comes to buying a condo in Thailand, things work differently to your home country. Forty-nine percent of the units in a condo can be foreign owned. And foreigners can't own land directly. Some people use an extendable 30-year lease, others establish or buy a limited liability company that owns the land.
Some expats with Thai partners purchase property in their partner's name, but the foreigner forgoes ownership. It is more complex in Thailand and you need to engage a reputable lawyer.
Condos Versus Houses
Living in a condo or house is a lifestyle choice. Different developments offer different facilities, services, and cost structures.
Having a swimming pool to cool off in is very attractive. Many find entertaining easier and more relaxed in a house as there is often more space with tropical gardens and outdoor terraces being well utilized. Are you looking for privacy or are you happy sharing the pool and facilities with others?
Do you want access to a fitness center, tennis courts, or other exercise options? Condo buildings are more likely to have such facilities.
Are you looking for a property that is easy to lock up and leave while traveling? A condo is perhaps easier with no outdoor areas to care for. With a house, if you have gardeners and pool cleaners, it is easier. But lack of supervision could be a concern. If a house owner doesn't have any maintenance arrangement in place, clearly this needs to be organized.
Buying a condo is easier than purchasing a house. A house generally will cost more to maintain simply because the area is greater, and you'll potentially have more things that need repair—especially with a pool.
If you want to have pets, there is more freedom for the animal if you are living in a house. And some condos may not allow animals at all.
However, if you do not marry Thai, it is going to be a challenge buying a house in Thailand. Legally speaking, foreigners cannot buy a land property in Thailand. So, if you want to live in a house, you might want to rent it instead.
Depending on the build and neighbors, a condo may be noisier than a house.
Cities Versus Villages
What sort of environment do you want to live in? Do you want to be around lots of expats? What about entertainment and eating out?
Living in a city means its easy to get familiar foods, groceries and personal items. You will find entertainment, lots of restaurants and more public transportation. There will be more sporting and fitness options and most likely more expats and social activities. You may find it relatively easy to get by without learning Thai.
If you want to get away from the fray and live in a village or much smaller town, there will be a greater need to learn Thai. Healthcare options may be limited, transportation and airports may be some distance away, and you may not find many expats.
The good news is there are options between the big and the small that offer the best of both worlds. Read more on our guide to best places to retire in Thailand.
Adapting to Retirement in Thailand
For many, it's not always what its cracked up to be, and some struggle to adapt to new cultures and way of life. Others find the lack of communication suffocating, and some find they simply don't have enough money to sustain their lifestyle.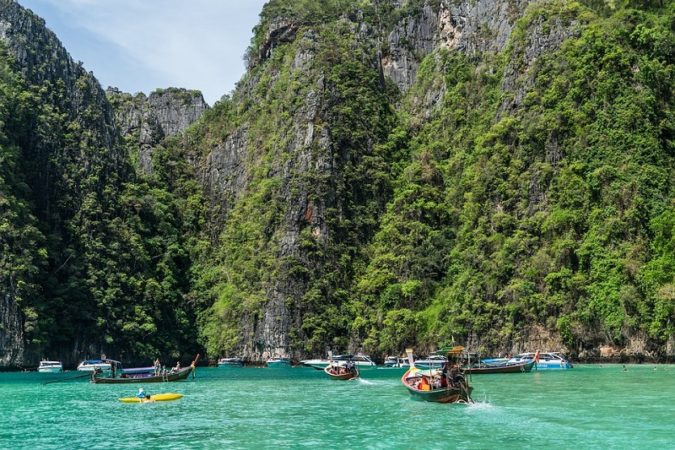 Here are some reasons why it doesn't work for everyone, and a few tips on how you can avoid the pitfalls.
Your New Home
Each person has different goals, strategies and interests; hone in on what you need to learn first. Here are some thoughts to get your started.
Look into the history, geography, education, economy, politics, monarchy, and cultural events of Thailand.
Around 95% of the population are Buddhist, and some cultural differences stem from these principles. Thais have a much higher regard for hierarchy and place greater importance on family compared to countries like the US, the UK and Australia.
Bureaucratic and administrative processes require many forms and paper stamping, and others little or none. Understanding your legal obligations especially relating to your visa, ownership of vehicles, property, and drivers license can help avoid problems.
Learning about the country and its culture can aid your understanding of why things work the way they do. It can stimulate interest in traveling—and visiting sites takes on more meaning. It helps to appreciate the differences.
Understanding administrative processes can make life flow easier and will keep you on the right side of the law. Frustration can be reduced and you can be better prepared mentally.
Many expats talk about the rule-bound country they left, and enjoy the freedom that Thailand offers. However, its natural to still feel bewildered or upset by stuff that happens.
Here are a few tips from seasoned expats:
Learn to adapt and accept a new way of doing things. Don't stress about systems and processes you can't change." —Suz, 2-year expat

Embrace cultural differences, ask questions, seek to really understand, and appreciate other ways of doing things." —Michael, 2-year expat

Show respect for the monarchy and government and display due regard in Buddhist sites: dress conservatively, remove shoes and hats when entering a temple, point feet away from Buddhist images, females should not touch a monk." —Linda, 6-year expat
The Must Haves
Find out where to buy local and imported products, western style and sized clothes, and household items. Expat activities are often on Facebook. You should also make a will of testament to make sure their won't be any property problem to your loved one after you pass away.
Thai Language
In cities and tourist areas many Thais speak English to varying degrees. English is taught in schools, however Education First (EF) rates Thailand as low English proficiency. Communicating in English can often be limited, especially away from larger cities.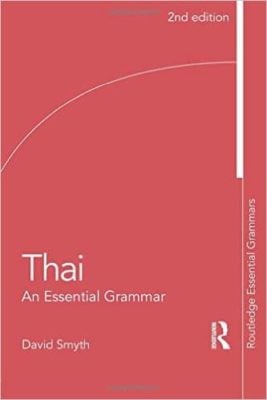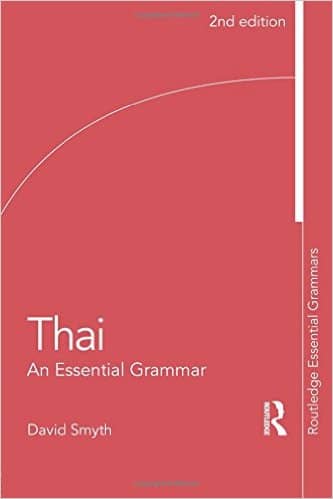 Thai language is a tonal language, which can be challenging for English speakers.
Learning a new language requires dedication, practice and commitment, and some people have a greater desire and aptitude for this than others.
Learning Thai will enrich your life. Being able to communicate means we can ask for help, make requests, learn about other people, systems, and culture. We also need social interaction to thrive. Not being able to communicate can be frustrating and lead to a feeling of isolation.
Fortunately, there are many ways that you can learn Thai. You can enroll in a language school in Bangkok.
But if you don't have time to travel to a school, you can learn online through Thaipod101. It is a good option for learning how to have a conversation in Thai and applying everything you learn in daily life.
Or you can checkout Learn Thai from a White Guy. Their courses are ideal if you want to understand, speak, and read Thai more fluently.
Both courses have something to offer if you're eager to learn Thai at your own pace. You can even use the two courses together to complement each other.
Health and Lifestyle
Many expats claim they feel healthier and happier after retiring to Thailand. Many say the abundance of fresh fruit and vegetables lead them to having a balanced diet. Other contributing factors are having regular exercise, annual medical checkup, relaxing, socializing and pursuing interests and hobbies.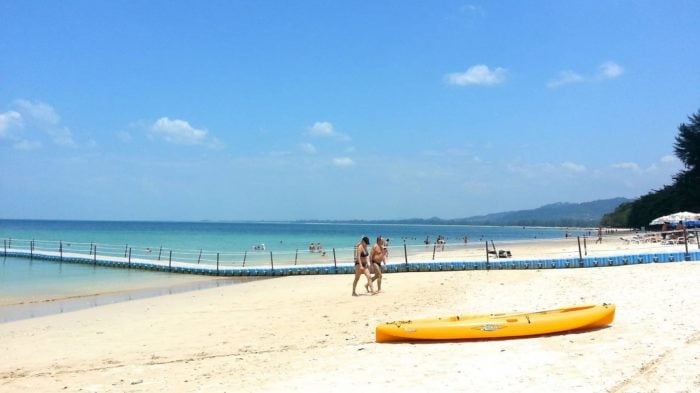 However, some will struggle, just like in your home country. Alcohol abuse is fairly common. Some alcohol is cheap. There are bars everywhere with welcoming ladies and with greater freedom alcohol abuse can go unchecked. This, combined with lack of exercise, obesity and poor diet may lead to negativity, low self-esteem and depression.
Boredom is an enemy, as is a lack of genuine social interaction. Some find they miss home and family and friends. Significant health issues coupled with a lack of insurance coverage may cause expats to struggle or go home.
Read more about health insurance for retirees in Thailand.
Build a Network
Getting off to a good start when you arrive is vital. Build a network quickly, some people will become long-term friends and others not. Your new contacts can help with advice, information, and share the good, the bad, and the ugly. You may find others to share more personal feelings and concerns.
Facebook groups are common in expat destinations, and events are organized regularly. Joining sporting or special interest groups can help you learn new things, and increase your circle.
Surround yourself with positive people and activities, eat well, exercise regularly, and make the most of your retirement years.
For some people, it doesn't work out, maybe for reasons discussed already, or they simply just don't like living abroad. If you need to go back home, there is nothing wrong with that. Okay, you will have some family and friends who will see it as failure. But, you have gotten off the treadmill, had an adventure, and will be a different person for it. Nothing is forever.
Making Friends
Most people say it is much easier to make friends in Thailand than in their home country. Expats are usually the minority in the population and at some point, were also new to the country too, and therefore willing to help. And remember, they are often just as keen to make new friends.
Often expats gravitate to people from their home country, as they seek common ground. In Thailand there are people from all around the world. Making friends with people from Thailand and other countries leads to learning about their country, different religious perspectives, cultural norms and political views and makes for more stimulating conversations.
It can be quite easy to extend your circle of friends when traveling too. Search for expats groups and activities before you leave, and contact them. You can learn more from the locals there too.
Although expats are generally welcoming, you have to make an effort and follow up with people. If expats are in established sub-groups with routines in place, then you may need to push a little to break in. And when you are settled make a point of welcoming newcomers.
Why Having an Exit Plan is Important
Personal circumstances to some extent will govern how you can maintain links with your home country. Some will divest all physical assets, keep financial investments and an address in their home country and move lock, stock, and barrel overseas. Others keep investment properties or even the family home and may move between two or more countries.
Depending on the laws of your home country will impact on how the government will assist if you do decide to return. Access to social security and healthcare benefits may require a waiting period, and taxation may be impacted as well.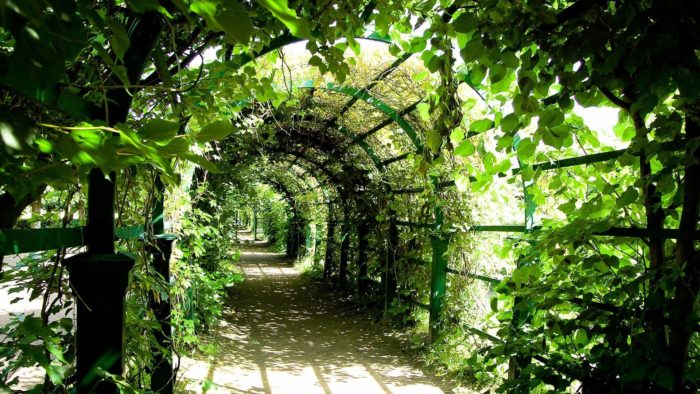 A common question is "Will I return to my home country?" We don't know what the future holds, but one thing is certain, the world and our lives are constantly changing.
Small changes may not impact your decision to continue living in Thailand, however significant changes could trigger a move.
Increasing living costs, political unrest, natural disasters, relationship breakdowns, family crisis, serious health issues, death of a partner, or simply not enjoying living there anymore could instigate a relocation.
If you decide to move back to your home country, or to another country altogether, you'll probably need to ship your belongings. You can click here to get a free quote.
But keeping the door open by maintaining good relationships with family and friends back home and complying with legal obligations around your visa, taxes, licenses, and having your affairs in order can streamline repatriation.
Or you could move to another country, attractive for retirees and continue the adventure. Staying abreast of international retirement trends and destinations keeps your options open.