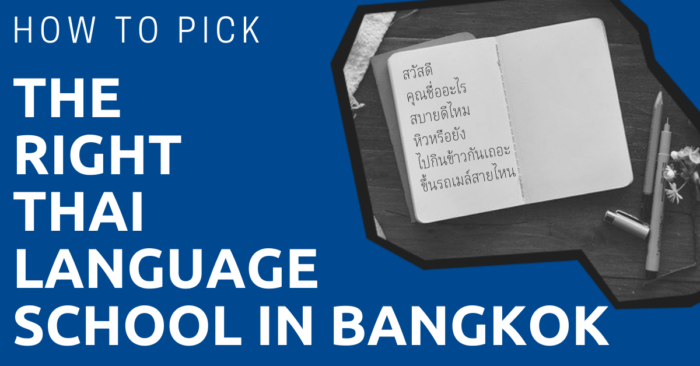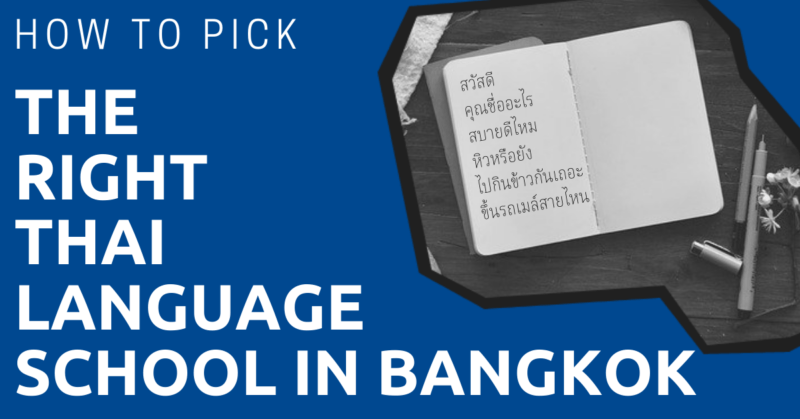 Learning Thai as an adult is a challenge that comes with many decisions.
You have to take on the challenge of learning a new context and culture to effectively express yourself in Thai.
And you also need to choose a method of study that suits your language learning style best.
There are the disciplined few among us that use online or offline self-study tools to maximum effect, and there are even more talented folks that pick up the language on their own by simply immersing themselves in the culture.
However, many people need guidance from language schools that are great at, you guessed it, teaching Thai.
Because of the COVID-19, many Thai language school may not be reopened. Alternatively, you can learn Thai with an online learning course. We recommend ThaiPod101.
Enter your email below to receive our FREE Thai Language Cheat Sheet. It includes a comprehensive list of downloadable PDFs to quickly get you started learning the Thai language. The Cheat Sheet covers everything, from the alphabet, tone marks, and consonant sounds to vocabulary and much more.
Why Learn at a Language School?
At the right language school, teachers can bring the best out of their students.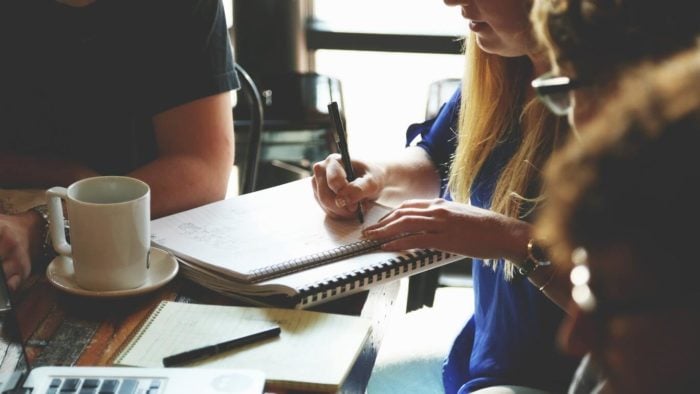 A great language school can provide all these factors to help you reach your goal of learning Thai.
Not only will the language school save you a lot of time when it comes to organizing and deciding how you need to learn the language, they can also provide an education visa if you choose to learn Thai over a long period of time.
You also forego the hassle of producing your own lesson plan and learning scheme and benefit from expert insight and explanation of cultural nuances that a Thai teacher can bring.
Speaking of which, there are many distinctions between spoken Thai and written Thai as well as everyday Thai used by the locals. It is difficult to sort this out without some guidance by experienced speaker of the language.
Finally, there is the convenience of having an institution to go to rather than holding yourself accountable for every aspect of learning Thai.
Naturally, you need to practice Thai every day in a variety of situations to progress. But the other benefit of going to language school is that you don't have to do it alone.
I've made some good friends at my Thai school after spending more than eight months with more or less the same group of people. Sometimes we go out together and try speaking Thai with mixed results.
Language schools are great places for meeting new friends or looking for business opportunities. And you meet a diverse group of people at a Thai language school and share the same goal of trying to learn Thai.
Assessing Language Schools
Professional teachers, study materials, a comprehensive and organized course structure, and reasonable fees make for a dream language school.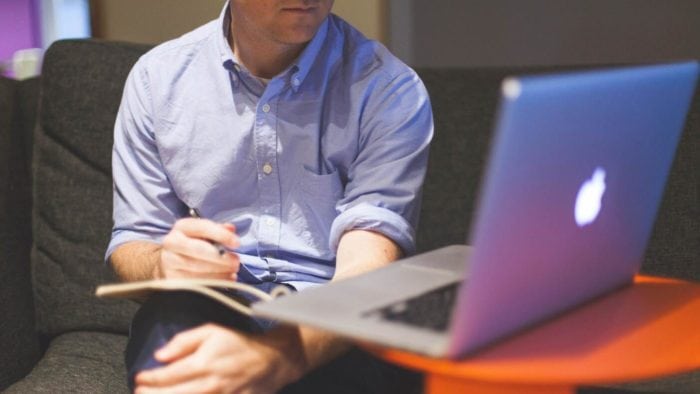 The teaching staff has a huge role in the success of the school and they will be interacting with you the most.
Good Thai language teachers are expert communicators and they need to be able to express themselves in both languages so that their students feel comfortable asking them questions.
Some students are very capable of learning through precise grammar and syntax, and it is important that the teacher can explain these rules to them clearly and with authority.
If you want to know how adverbs are constructed or used in Thai, the teacher needs to give the specific solution it will be used in and he or she needs to illustrate this with an example.
Teachers with many years of experience are more desirable in any school as they have been honing their craft for a long time. They can give students tips, tricks for memorization, and even insight into the roots of Thai language.
While it is unlikely that you will be able interview a Thai teacher at any of the schools, try to strike up an informal conversation with one of them if possible.
Ask about their teaching methods, test their knowledge about the language, or ask a few general questions about their experience and their time at the school.
Finally, finding the right school is very important. But then the school is not the sole determinant of language learning success. As a student, you need to make the effort as well.
Things to Consider
Through personal observation, I have noticed that getting the best out of a language school is equally about the commitment of the student.
How much Thai do you want to learn?
How much time and effort are you willing to give to learning and mastering the Thai language?
Are you the type of person that follows through on the goals you've set for yourself?
All of this plays a massive role in how your Thai language school experience will go and which school you want to select.
For instance, the needs of people that work long hours and the needs of people who have more time in the day are going to be completely different.
For some, the location of the classes is extremely important while others still might focus on getting value for money.
Here are some factors that we think you should look at while assessing and choosing a Thai language school in Bangkok.
Trial Classes
The best way to shop around for Thai schools is to attend a trial class.
As a standalone class, this might not be the ultimate indicator for the quality of the teacher you might get or for the lesson plan as a whole. But nothing beats sitting in the classroom, looking at the whiteboard, and learning from a teacher in person.
Take the time to ask any questions you might have for the teacher even if the trial lesson is usually a rehearsed "First timer's introduction to Thai" theme. You can see how the teacher will handle your questions.
You might not get the same teacher when you join the school, but this teacher is a good indicator of what to expect from the teaching staff at the school.
The trial class is also your opportunity to see other aspects of the school. You can see what your commute will be and how the classrooms look, get your hands on the study materials, and even see how the staff operates.
The study materials and the classroom are important to assess as you will need them to progress in learning the language.
Meeting the receptionist and the administrative staff and seeing firsthand how they handle your queries, or just taking note of how the common areas of the school are kept, should help you envision what it will be like to study Thai there.
Some of the schools that we recommend offer trial classes in different configurations. I list them below.
Duke Language School and Sumaa offer a free trial class. You can contact them online to arrange it but some even allow for walk-ins.
I visited Duke Language School to learn more about their curriculum and they asked me if I wanted to attend their trial class.
Within 15 minutes, I was escorted to a free classroom and received a basic lesson from one of their instructors.
Baan Aksorn provides a free Skype lesson after you contact them online.
AUA provides a free trial lesson at the school, but you have to enroll into the school online. Don't worry because you can choose to quit the school if you don't want to commit to their full-fledged program.
Prices
In order to estimate the value for money each school offers, it is important to see how each school measures their services.
Some charge fees according to the number of lessons they offer, others count hours of study provided in each lesson. Some others charge money by the module.
Let's look at an example of each of them.
Pro Language charges by the hour, and you can buy a 30-hour package for 5,000 baht.
Private lessons are more expensive and they will naturally cost more whether they are paid for per hour or in a package deal.
Purchasing classes by the module is different because unlike hours and lessons, you have to commit a larger amount of time, and usually, more money to the school.
Sumaa's Basic Speaking 1 module costs 18,000 baht excluding VAT, and this is a 30-hour module.
Duke's Modular system is a more forgiving 7,000 baht per module, but each module lasts 60 hours.
If you intend to select 30 hours or one beginner module to sample what it is like to learn Thai in a school, keep an eye on the cheaper services or schools that are more convenient.
However, if your work schedule is an issue or you are committed to learning Thai for the long-term, you need to choose differently.
Ninety hour/multiple lesson packages and multiple module deals that are sold as bundles are usually cheaper overall.
You can save up to 4,000 baht to 5000 baht a year by selecting these if you are committed to spending a year at the school.
For those that need flexible timing and extended breaks due to work or other reasons, private lessons are going to be expensive but worthwhile in terms of value for money, convenience, and language retention.
Class Sizes
This tends to be a major factor for many students, but they might not realize it right away.
Larger classes of more than eight people but no more than 15 tend to move slowly but usually spend time on many aspects of each lesson.
This might be frustrating for students that are quick on the uptake and need to move faster.
A typical group lesson in most of these schools is usually between four to eight students.
This is a happy medium for students that are looking to take their time, enjoy a more social setting, and learn from their fellow students. Group activities and class discussion are more fluid in a group this size.
The smallest groups tend to be between two and four people, but this arrangement is rare to come by as group sizes are the prerogative of the school. It is usually in their interest to make larger groups.
This setting gives students much more one-on-one time with the teacher and it is here that they can ask students all kinds of questions about language or cultural norms.
Courses and Teaching Methods
Some schools have their own teaching methods that they believe provide their students with an edge when it comes to learning Thai.
Others follow certain methods that have been tried and tested over the years.
Some schools offer supplementary classes that work on different facets of language learning, while others integrate everything into their courses.
For example, Pro Language has extra conversation classes that students can attend to build up their conversation skills.
In this session, the teacher is more of a moderator that encourages discussion in Thai rather than teaching new concepts. This gives students an opportunity to use their Thai skills in a more forgiving environment.
Schools tend to take the templates of different methods and combine them to form their own approach.
We will discuss these schools in more detail, but first let's classify each school according to the method it most identifies with.
The Union Method
One of the first language schools, the Union Language School was established in 1955 and registered with the Ministry of Education in 1965.
As one of the pioneering Thai language schools that had success with teaching foreign students the Thai language, the Union Language School was one of the first schools to have their model imitated and experimented on.
The Union Method begins by focusing entirely on spoken Thai for the first courses of the program.
In this stage, which covers three of their books, teachers read out Thai sentences and students repeat them.
These sentences are arranged as thematic lessons with dialogues between individuals.
Teachers assign students into pairs and they read the dialogues to each other while the teacher goes across the class, listening in and correcting incorrect pronunciation.
Eventually, student move into reading and writing, and they also learn more about Thai culture and more complex conversations in later lessons.
The Union Method requires students to attend at least three hours in a session, and the schedule is setup so students come to study at least five times a week
The Union Method has been one of the first methods to teach Thai to foreigners, and that is why they have many students that have benefited greatly from this system.
It has been copied a lot, and improved upon as well, and it is seen as a good base from a pronunciation standpoint.
The negatives that go against the Union Method are compelling as well. Since it is an older method, subject matter has either aged poorly or is out of touch with modern-day Thai, especially slang.
Refreshed content is key to making the Union Method more engaging and relevant.
Also, the time commitment can be a hindrance to people who cannot go to school every weekday for at least three hours.
The following schools use the Union Method or have incorporated it to a large extent:
Union Language School
Address: 328 The Church of Christ in Thailand Office Building, 7th floor,
Phayathai Road, Ratchathewi, Bangkok 10400.
BTS: National Stadium or Rachathewi
Types of lesson available: Group
AAA Language School
Address: 35 Wannasorn Tower, 10th floor, Phayathai Road,
Ratchathewi, Bangkok Thailand 10400
BTS: Phaya Thai Station (Exit 4)
Airport Rail Link: Phaya Thai Station
Types of lessons available: Group, Private, Corporate training
Fees: 7,900 baht per level
Rak Thai Language School
Address: Rak Thai Language School
888/104 Mahatun Plaza 10 Fl. Ploenchit Rd. Lumpini Patumwan Bangkok 10330
BTS: Phloen Chit
Types of lessons available: Group
Fees: 7,500 per course (Speaking or Reading/Writing)
Benjawan Poomsan Becker's Phonics
Benjawan Poomsan Becker wrote some of the most influential Thai language textbooks over the past few decades.
Her books, which are published by Paiboon Publishing, contain some of the cornerstone principles of Thai transliteration and phonic representation into English.
As a result, Thai language schools employ this transliteration and some of her language learning techniques into their own textbooks and courses.
Becker's phonics are a complete system that helps students bridge that difficult gap between reading Thai and letting go of English.
The phonics system allows students to read more complex Thai words aloud without fear of getting the pronunciation and tone wrong as the spelling of Thai words is initially very difficult to navigate.
This means students don't need to read Thai words in the English language, which has no way of denoting tones or the correct Thai vowel sounds.
And they don't have to struggle with limited Thai reading skills just to practice speaking the few words that they have learned.
While phonics is certainly helpful, it is by no means a replacement for written Thai itself.
It is a good teaching aid to help people practice Thai initially or read out a conversation, but the fact is, Thai people cannot read transliteration nor are they going to use it in any form in Thailand.
Think of transliteration as a tool in your toolbox rather than the long-term answer to your proficiency needs.
There are many schools that have realized this, and while they might start out with the phonics, you will see them transition into encouraging you to read more Thai as well.
Notable Schools that use Becker's Phonics:
Baan Aksorn
Address: House #40 Sukhumvit Soi 33, Klongton Nua, Wattana, Bangkok 10110 Thailand
BTS: Phrom Phong
Types of lessons available: Group, Private
Fees: 4-6 Group Lessons (40 hours) for 14,000 baht. Private Courses (40 hours) for 26,000 baht.
Duke Language School
Address: 10/63, Trendy Building, 3rd floor
Sukhumvit Soi 13, Wattana
Bangkok 10110, Thailand
BTS: Asoke
MRT: Sukhumvit
Types of lessons available: Group, Private
Fees: 8,000 baht per course
Conversation-Based
Conversation-based Thai classes are a bit of a misnomer because almost all schools introduce some kind of dialogue or conversation class to help students speak the words aloud.
And everyone provides students with a kind of transliteration system to help them ease into reading Thai.
What makes these schools different from the others we have discussed is the emphasis on conversation as the key to learning the language.
Many schools believe that spoken Thai should be introduced before written Thai.
These schools don't teach reading and writing Thai until later on in the curriculum.
Other schools believe that reading and writing Thai warrants a different course altogether, which means that you need to enroll into two classes for learning the language at these schools.

Spending more time on spoken Thai is a very practical way to encourage people to learn quickly and use the language in everyday situations.
Learning how to read and write might take away from spending time improving spoken Thai.
Having said that, learning a language certainly entails reading and writing fluently as well.
Another thing to note here is that these schools don't lean too heavily on any of the established methods we've already discussed but they synthesize aspects of each.
For instance, Duke Language School expects students to follow the same schedule as the Union Method (five days a week for at least three hours), but they use different lesson plans and focus on different aspects of conversation rather than more conventional rote-learning.
Jentana and Associates
Address: 5/8 Sukhumvit Soi 31 Road, Klongtoey-Neua, Wattana, Bangkok 10110
BTS: Phrom Phong
Types of lessons available: Private
Fees: 8,000 baht for 10 lessons at Beginner or Intermediate level.
Sumaa Language and Culture Institute
Address: Unit 36 Sathorn Soi 1, South Sathorn road
Tungmahamek subdistrict
Sathorn district, Bangkok 10120
Thailand
BTS/MRT: None
Types of lessons available: Group, Private
Fees: Basic level 715 baht per hour for private class (minimum 10 hours)
Pro Language School
Address: 10th floor, Times Square Bldg.
246 Sukhumvit Rd. Bangkok, 10110
BTS: Asoke
MRT: Sukhumvit
Types of lessons available: Group, Private, Corporate training.
Fees: 5,000 baht for 30 hours, 9,000 baht for 60 hours and 12,000 baht for 90 hours.
Automatic Language Learning
Language learning techniques have been studied for their efficacy, appeal, and consistency for many years now.
These techniques have different approaches and they might benefit students better than some conventional teaching methods. Automatic Language Learning is one such method.
Teachers create an environment in which students can only hear Thai. This constant and steady flow of Thai lets students follow along and encourages them to get comfortable listening to the language. It also challenges them to start expressing themselves in Thai.
This method is a great way to jump headlong into the language of Thai and gaining the confidence to start speaking the language.
For many students, the "natural" feeling of being able to learn Thai without being judged or switching to English is very beneficial.
For some, the method can seem disorienting and frustrating especially if they cannot interpret the teacher's lessons effectively.
Others prefer learning language through their grammar and syntax and methodically going through these rules until they can use them effectively.
Not many schools have these defined language learning techniques.
Materials
All schools provide a textbook, which outlines the entire lesson plan that they will follow.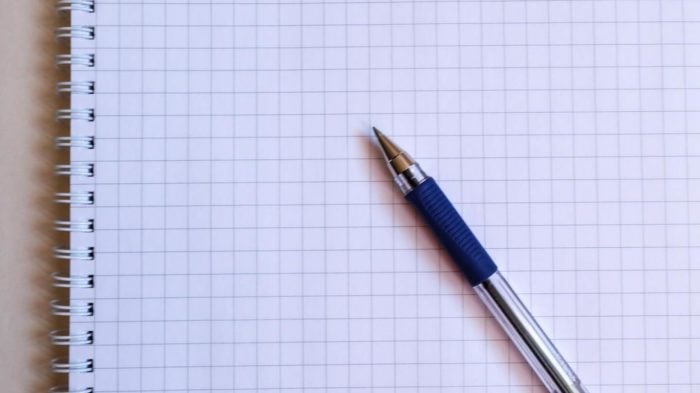 In the past, schools might have provided additional audio CDs or DVDs, but that's not as common anymore.
Instead, schools have online resources that supplement their student's appetites to learn and hear more Thai.
The most important things to look out for in a textbook are at the beginning of the book.
Most schools have introductory sections that detail how they use transliteration so that you can read Thai in English script.
Pay attention to how they represent the vowel sounds and tones. Check for sections that explain tone sounds, vowels, and even the alphabet. See if you can get a sense of these concepts early.
You may also find some workbook style exercises for you to practice in each lesson. The better textbooks explain these concepts well and students find these to be helpful.
Also, you can see the contents of your lessons, whether it is about asking for directions, ordering food at the restaurant, and so on.
Some schools provide different books for speaking, reading, and writing. The latter two subjects can be workbooks with exercises that you can practice at home – and that's a big positive.
While it is important to have a good balance between speaking, reading, and writing Thai, the study materials need to help you progress rather than overwhelm you with information.
If you can leaf through the first lessons on any of these books and feel comfortable with the information, it's a good sign.
Schools can also supplement these exercises with online resources. Giving you a resource for listening to Thai is a nice bonus, even if there are plenty of YouTube channels that can provide similar content.
Some schools have their own YouTube channels, or they have a blog or a language resource section on their website.
For most schools, the textbook remains their guiding learning resource, and all schools provide this when you sign up for lessons.
Private Versus Group Lessons
When you study Thai, you have the choice between taking private lessons or enrolling in group classes.
Private Lessons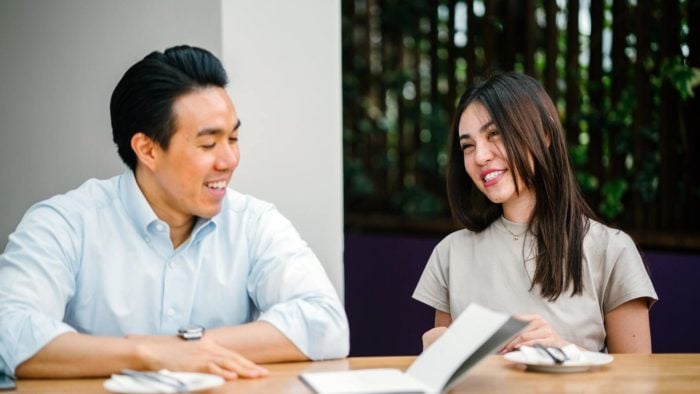 It should come as no surprise that private lessons cost more than group lessons. But do you get the value you want from these lessons?
The accepted wisdom is that one-on-one interaction between students and teachers results in a more thorough understanding of the material, especially since the teacher is paying close attention to how the student is learning and retaining the language.
If you feel that you need even more attention to learn the language, then private lessons could well be worth the price.
There are many situations where you need to consider studying Thai privately.
If you have a Thai spouse or child and you need to converse more naturally with them, the one-to-one nature of a private lesson can help improve this a lot.
This is because you spend more time conversing with your teacher in a private lesson than a group lesson, where you might not be called upon to speak as often.
If you have the need to ask plenty of questions and go at your own pace, private lessons are the way to go.
Curiously, fast learners or people that have learned languages well before, might prefer private lessons to get through concepts more quickly.
Specific learning objectives are another case where private lessons can be really helpful.
Examples of this could be learning to read/pronounce names correctly or learning the important terms that deal with the industry in Thailand in which you work in.
As mentioned above, people who have erratic work schedules and need a more flexible schedule could benefit from private classes that can accommodate them.
It's worth paying extra to keep regular hours to learn Thai rather than to miss lessons for long stretches of time and play catch up.
A good benchmark for private lessons is about 600 baht an hour, and we can see that Duke follows this in their private lesson offerings.
We also see that Duke makes special mention of its flexibility in timing, which is a bonus for those that need it.
Group Lessons
Group lessons are much cheaper than private lessons and that is their biggest advantage.
Learning Thai with other people can be fun and you learn a lot from listening to other people trying to speak the language.
Practicing with fellow students and building a sense of camaraderie is very appealing and adds a social element to Thai classes.
However, the flip side could also be the case as certain students could bring the class down with their behavior.
Large groups can be very stifling, and some students might prefer a quicker and more agile learning environment.
Finally, the lack of attention is the biggest drawback. But weighing it up against the cost of private lessons should be the deciding factor.
The folks that can really benefit from a group class are those that have plenty of time to learn Thai.
If you are here on non-immigrant visa because your spouse works in Bangkok, then a Thai language school is a great way to spend the day productively.
You won't be allowed to work in Thailand, but you can easily join a Thai language school and put in the hours to learn the language and meet more people.
This can work well for foreign students and folks on a retirement visa as well.
If you are new to Thailand and have set office hours, you can opt for Thai language school and kill two birds with one stone. You will get to learn the language and meet new people as well.
Course Lengths
The average timeline for courses is laid out by the schools themselves.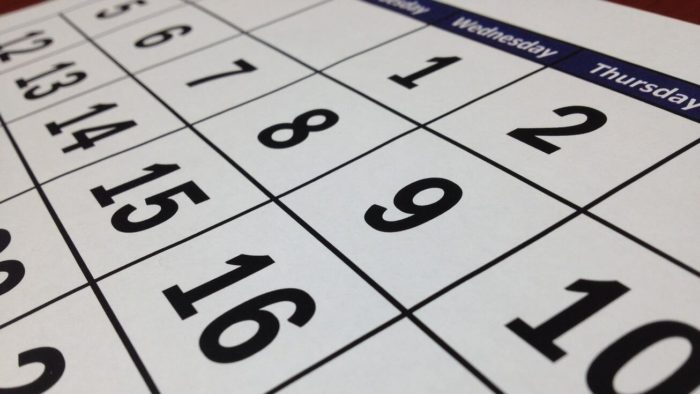 The other courses differ from school to school, but you can expect the next courses to be the same (60 hours each) or maybe a little longer (90 hours).
Lesson-based courses and modules work out to the same amount of time.
Schools usually have set periods in which you must complete the lessons as well. For example, you might have to attend the 60 hours of classes within 6 months or they won't carry over.
The most important factor here is the frequency of the classes. Some schools hold classes for students four to five times a week for two or three hours.
The idea here is that the language needs to be explored and practiced on a regular basis.
While, this is great for learning the language quickly, as the 60 hours can fly by in as little as a month or five weeks, the issue is that many people cannot find the time to make it for class that often.
The alternative is one or two sessions a week for the same duration, which is common for many schools. This a lot more convenient but the course does take a lot longer to finish.
For a more goal-oriented approach, here are some estimates for language-learning milestones.
Basic Conversation
Finishing the basic course and proceeding to the next level is a good place to start seeing results. Within three months, it would be possible to do some basic conversation in certain situations such as ordering food at the restaurant, asking questions, and counting.
You'll learn helpful verbs, nouns, and phrases as well as use cases for these.
Thai phrases for:
I would like order a plate of pad Thai noodles, please.
How much does this cost?
What time is it?
Turn left here.
How are you doing today?
Your teachers will help you understand certain Thai mannerisms and particle words "kha" and "khrap" and monitor your spoken tones to ensure that you aren't inadvertently saying something else.
Reading and Writing
Reading and writing Thai is difficult for many people due to the various intricacies of the language.
Not only do non-native speakers have to learn a new alphabet, but if they are not accustomed to the tonal system of speaking, then it will be extremely time-consuming to get accustomed to reading Thai.
Reading Thai effectively is much harder than speaking it because the great deal of exceptions and special rules cannot be taught by broad guidelines or rules.
There are many words that simply defy any convention even in Thai. You'll just have to memorize a lot of these words.
Your Thai reading skills should be proficient enough to help you read public street signs, building names, food menus, and maybe even some children's fairy tales to begin with.
Keep reading to learn more and expand on your skills to take on more difficult challenges.
With a lot of practice and dedication, it is possible to make serious headway in six months. But for most people, nine months to a year is a more realistic target.
Speaking Fluently
This is much harder to determine and depends on how the individual student takes the lessons from the school and applies it to everyday life in Thailand.
Some people have remarkable commitment and a real need to speak fluent Thai. As a result, these people can initiate conversation and express themselves to some extent in Thai in about 12 to 18 months.
Remember, none of these timelines are guaranteed. You have to put the work in and you will be rewarded with great proficiency in Thai, just like everything else in life.
Education Visa Programs
A very hot topic when it comes to learning Thai in a language school is the role of the Education Visa (ED visa).
Officially, a student must be in Thailand on a non-ED visa for three months and then apply for further extensions to a school that is recognized by the Thai Ministry of Education.
When you apply for the extension visa, your status changes to the ED visa. This extension can be 90 days or six months or even eight months long and if you continue studying Thai.
But it must be extended accordingly with proper documentation from the school.
The student must pay the fees to the school and must spend 15 hours learning Thai every week within the 90-day period.
Some schools have creative ways to count the hours, but it would be in your best interest to attend as many classes as possible.
Schools are very clear about how they manage these ED visas, so do not apply for anything on your own and follow the school's instructions carefully.
ED visa courses at a Thai language school are sold as packages. The package includes fees for the number of hours you need to study for as well as other fees relating to visa applications.
The lump sum can range from 30,000 baht to 60,000 baht depending on what length of study you have chosen. The visa can be extended from eight months all the way up to fourteen months in some cases.
You have to appear for the visa extension in person and the visa officer is within their rights to ask you a few basic questions in Thai to see if you are taking your classes seriously.
It might be as simple as:
Where do you work?
Where is your house in Thailand?
But it's a good idea to be prepared for some questions. The 90-day report for residential proof applies as it would for other visa holders, so remember to check-in with your school for this accordingly.
It is always tempting to extend your stay in Thailand with an education visa, but keep attending the classes. If the Immigration Department finds anything irregular in your paperwork from the school, it could lead to deportation.
In the past, language schools have played a role in breaking the law by allowing students to pay for the visa and not attend any classes.
These schools have been blacklisted by the government and if you apply through them, your visa will be most likely be denied outright.
Schools must take attendance and students must attend at least 70% of their classes.
Ask your school if they are recognized by the Ministry of Education for student visa applications. They will have a certificate that verifies this.
Additionally, you can ask if they take attendance and when was the last time they were checked for compliance by the Ministry of Education.
As an Indian citizen, I have inquired about getting a student visa to study Thai but I have been told by the staff of my school that they no longer accept applications for Indian students as their applications get rejected by Thai embassies everywhere.
It is incredibly difficult to provide an exhaustive list of nationalities that have this same issue as these are "unofficial" rules that change quite easily according to the political directives of the Ministry of Education.
But the key takeaway here is don't make a plan to stay long-term on this visa without checking in with schools first.
Now, on to You
It isn't easy to learn a new language, but a good language school should be able to help.
Learning Thai in a language school will help you improve your skills in a systematic way.
Each school has different teaching methods, courses, and lesson plans. You should find one that matches your own preferred way of learning the most.
In case you don't have time to attend a school, you can take a look at learning online. It's another good method to help improve your language skills.
What to Read Next