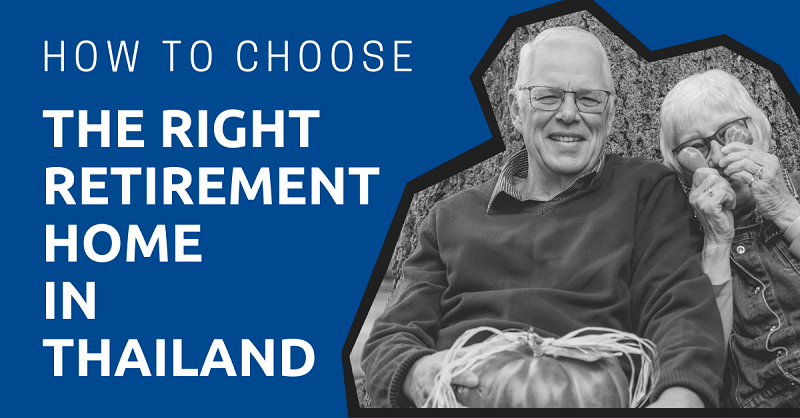 Are you or someone you love planning to retire in Thailand? Do you know that there are many retirement homes available here at a fraction of the price of what it would cost in your home country?
Here in Thailand, you'll find retirement homes that cater to those with special needs, while some cater to those who want to spend the later stages of their lives in a peaceful environment with similarly-aged people.
In this article, ExpatDen guides you through the entire process of choosing a retirement home in Thailand, including where to find the right place, the available services that each home comes with, and what to consider when choosing a home.
If you want to retire hassle-free in Thailand, check out ExpatDen Premium and gain access to hundreds of exclusive articles that cover everything you need to know about retiring in Thailand, including:
"*" indicates required fields
Why Thailand?
Thailand is a popular country for retirees for many reasons.
First, the cost of living is low. Your money will go a lot further in the country compared someplace like the U.S. Also, the quality of life is good — the weather is nice, people are friendly.
Second, you can live here without having to learn a local language (although learning basic Thai can help you retire here easier).
Additionally, the healthcare quality in Thailand is among the top in the world. This means you get superb treatment for a fraction of the cost of that in your home country.
That said, if you don't to rent a house to retire in Thailand, you can opt for one of the many retirement homes throughout the country.
What to Expect from Thailand Retirement Homes (Elderly Care Homes)?
Thailand is a popular destination for retirees from all over the world, and not just for the low cost of living, warm weather, friendly people, or comfortable lifestyle. The country is ideal because of its retirement homes and elderly care homes.
During the past few years in Thailand, developers have been building new retirement homes throughout the country. This gives you the feeling that you're spending your retirement in a modern vacation residence.
The only difference is that these retirement homes and elderly care homes come with assisted living facilities. This will help make your stay in Thailand much easier. You'll find out more about this later in the guide.
Retirement homes for expats in Thailand are usually located outside of busy cities. In fact, many of them are located next to mountains and lakes, which means you can enjoy Thailand's diverse nature. There are, however, buses and vans that could take you to the cities.
They also partner with nearby hospitals to provide in-house healthcare professionals. And, of course, all the staff can speak English.
Where to Find Retirement Homes
There are many retirement homes in Thailand. However, a lot of them are for Thais, including Ban Bang Khae, one of the most famous retirement homes in Thailand.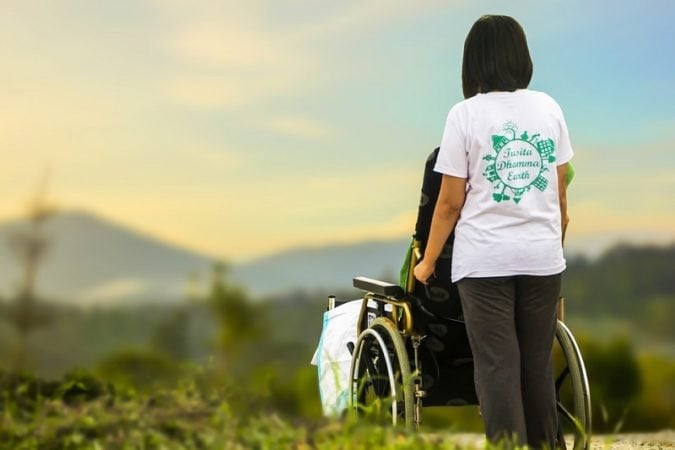 As of now, most of the retirement homes for expats in Thailand can be found in Chiang Mai, and for various reasons:
Chiang Mai is one of the most popular options for retirees.
Weather in Chiang Mai is suitable all year round because it's a mountainous province.
Many hospitals in Chiang Mai are set up to care for expat patients.
Being the largest province in Thailand, Chiang Mai provides plenty of space and nature.
In addition to Chiang Mai, you can find retirement homes in Pattaya, another popular location for retirees.
Although it's still possible to find a retirement home in Bangkok, Phuket, or Hua Hin, options are limited. There might only be a single retirement community available in these cities.
On the other hand, there are a lot of nursing services in these provinces.
Additionally, you can find retirement homes in provinces like Ratchaburi and Buriram. And although they can be far from the city, they are spacious and peaceful.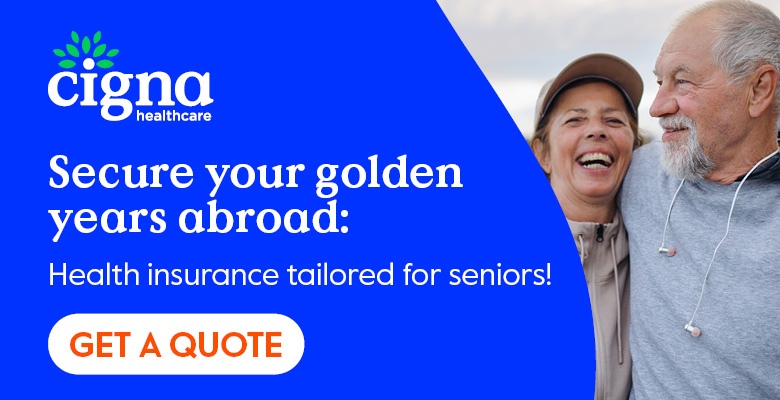 Advertisement
These retirement homes are usually located next to mountains and offer fresh air and space for outdoor activities.
Available Services
Let's look at the services and facilities included with retirement homes in Thailand.
Assisted Living Facilities
Retirement homes in Thailand come with assisted living facilities. You will have access to in-house healthcare professionals who monitor your health with regular checkups. Each room also comes with 24-hour security and telephones or emergency buttons that connect you directly to in-house nurses.
Some retirement homes also offer in-house physical therapists and nutritionists to help you customize your diet. They also offer group activities that will keep both your mind and body healthy. Wheelchairs are also readily available.
Rooms
Rooms inside retirement homes in Thailand usually have CCTV and emergency buttons for calling in-house medical staff.
Other than that, they have similar facilities as hotels. That is, they are fully furnished and may come with a microwave, refrigerator, and small kitchen. Cleaning service are also provided.
Moreover, you can get a shared room with four to six beds or a private room.
Food
Depending on the retirement home, they may offer both Thai and international cuisine. Breakfast is usually included in the package. However, you may have to pay for lunch and dinner.
Facilities
Retirement homes in Thailand usually offer gyms, swimming pools, and outdoor activities. Some retirement homes may also have in-house spa and haircut services. If not, they will arrange for a hairdresser to provide haircut services onsite.
Medical Care
Retirement homes in Thailand usually offer in-house medical staff and physical therapists for general health checkups and treatment. If you have serious ailments, they'll most likely send you to a nearby hospital for treatment.
Transportation
Most retirement homes have transportation service, including a van or a private driver, when you need to go outside.
Visas
Retirement homes in Thailand that cater to expats usually employ in-house staff that can take care of your Thai retirement visa. They can also help you stay up-to-date with 90-day checkins and make sure you keep your visa active.
Nursing
Many retirement homes in Thailand also provide nursing services. However, costs for personal nursing services are not usually included in packages.
Full-time nurses usually cost around 37,500 baht a month. For part-time support, you'll pay around 12,500 baht per month for eight hours of care per day or 25,000 baht per month for 16 hours of care per day.
On a side note, if you move to Thailand, live in your own house, and prefer private nursing services, you can contact retirement homes and ask them if they send nurses to private homes.
Funerals
Don't be surprised if retirement homes ask you how you'd like them to handle your body after you pass away.
This is actually a common question and usually agreed on before you move into a retirement home. You'll have to decide if you'll be cremated, whether or not you'll have a funeral, or if you're going to send ashes to family in your home country.
If you don't decide on these things and pass away, retirement homes will contact your relatives to find out what to do.
If they can't get in touch with anyone, your body will be sent to a local temple to be cremated, and a monk will perform a chant based on Buddhist beliefs.
Other Services
You can also opt stay at a retirement home on a short-term basis if you need help while your family isn't around or when you're recovering from surgery.
Duration
There are many options available when it comes to the duration. You can choose to stay there a few days during the weekend, a few months, to over six months.
Costs
When it comes to retirement homes in Thailand, there are many factors that affect the costs.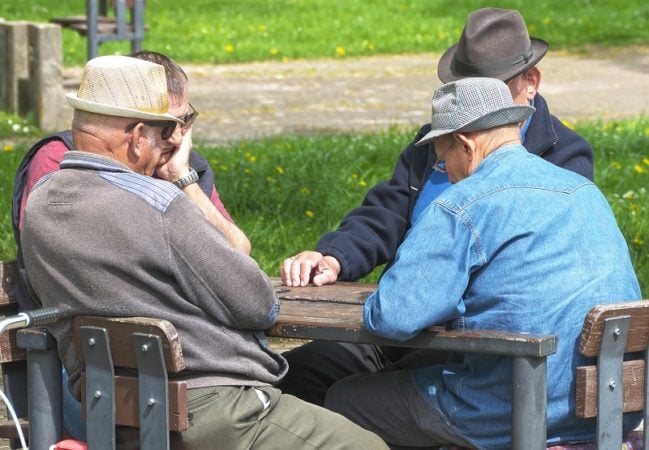 First, costs will mostly depend on your health condition and which retirement home you choose. Prices will increase the older you get. And if you can't help yourself and/or require a lot of medical assistance, that will raise the cost as well.
On the other hand, if you can help yourself, costs are going to be significantly cheaper since you won't need to hire a nurse full-time to take care of you.
Retirement homes in Thailand for expats are usually more expensive than for Thais because of the higher salary required for English-speaking staff.
Starting prices for each retirement home are different. For example, the starting price at Ban Sabai Village is 42,000 baht per month, whereas Baan Lalisa only charges 20,000 baht per month.
The main difference in price comes from facilities, services, location, and luxuries.
Note that prices you find on a retirement home's website is usually the starting price and only includes basic services such as:
shared room
housecleaning
breakfast
gym, swimming pool, and spa
There are additional costs that are not usually covered with the basic package, including:
private room
nursing services
lunch and dinner
transportation services
medical services
To get an exact quote for your needs, contact a nursing home. They'll usually first ask about your age, health condition, and requirements before quoting you a price.
Deposits
Please note that many retirement homes ask for a monthly payment upfront. This means that when you sign a contract, you have to pay for two months in advance: one month for the deposit and another month for the upfront payment.
Deposits vary between each retirement home. In general, a one-month payment is usually required as a deposit. However, some retirement homes may ask for a fixed fee of 20,000 baht as a deposit. Again, the exact amount is different between each retirement home.
Choosing the Right Retirement Home
Since there are many retirement homes available in Thailand, the next question is how to choose the right retirement home for yourself.
Actually, there's no one-size-fits-all when it comes to choosing the right retirement home. No one knows what you need better than you. So, you have to visit each retirement home in person to find out whether you like it or not.
You should talk to staff, check the rooms, walk around, taste their food, and chat with other retirees. You may also want to visit the area several times of the day to find out what it's like to live there from the morning until the evening.
Location is another important factor. The retirement home shouldn't be far from your family, assuming you're living with your family in Thailand. And it should not be far from the hospital that you prefer to visit for treatment.
Last but not least, you should plan your budget well. Make sure you can afford the retirement home and have some spare money for paying unexpected expenses such as medical treatment.
Recommended Retirement Homes
Let's take a look at your options for retirement homes in Thailand by province.
Most retirement homes in Thailand usually have connections with local hospitals, so this way it's easier for you to get regular health checkups or see the doctor.
That said, you can also contact a hospital that you regularly visit and ask them if they know of any retirement homes in the area you prefer.
Chiang Mai
As mentioned earlier, you can find a lot of retirement homes in Chiang Mai.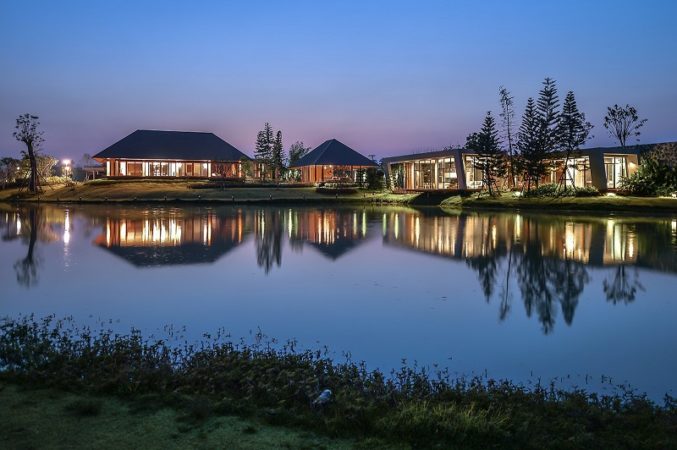 Retirement homes in Chiang Mai have everything retirees need, from spas to elderly care, and from medical care for common sickness to bedridden care, chronic pain care, and Alzheimer's care.
Starting prices range from 20,000 baht to over 42,000 baht per month.
Baan Lalisa, starting at 20,000 baht per month, is known for its medical care services. They have in-house medical staff that take care of retirees with medical conditions.
They are also among the biggest chain of retirement homes in Thailand, with over 12 branches throughout the country — four of them being in Chiang Mai.
If you prefer to stay in a peaceful environment, you can check out Vivo Bene Village in Doi Saket. Here is like living in a small village of retirees with a lot of facitlies and activities such as haircuts, darts, and pétanque.
Alternatively, you can check out Care Resort Chiang Mai in Mae Rim. It's very big and spacious here with a lake and fishponds inside where you can do fishing, gardening, playing board games, or singing with other retirees inside.
In case you want to live close to the city center, you can check out Ban Sabai Village. It's a luxurious retirement home with a price starting at 42,000 baht a month. Here you can easily get inside the city during your free time.
They also provide a city tour twice a month as well.
Pattaya
Pattaya is a beach town in Chon Buri. It's one of the most popular destinations in Thailand for expats and retirees.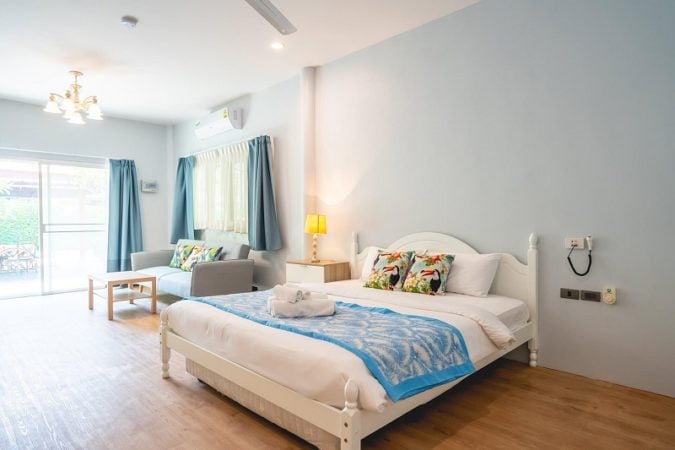 Retirement homes here are shared houses, but you do get your own private room. However, it might not be as spacious as in Chiang Mai or Buriram.
You can check out Homerly Senior Living, a retirement home that offers private rooms with facilities for elderly care. All of the rooms are wheelchairs accessible. They also have a regular clubhouse meetings for social activities.
If you want to eat organic vegetables and have access to full-time nursing services, you might want to consider HCS Nursing Home Health Services Pattaya.
Absolute Living Thailand is also a good place, especially for those who need Alzheimer's or Parkinson's care. Here, you can choose to stay in a private, three-bedroom house.
Phuket
There aren't many retirement homes available in Phuket. Instead, retirees here prefer to hire full- or part-time nurse to take care of them in their own homes.
Carewell Service is one of the few retirement homes available on the island. It's a full-service retirement home for retirees who need assisted living, including those with Alzheimer's, dementia, or who suffer from strokes or other diseases.
Buriram
Buriram is a province in northeastern Thailand. The province has been developing quite quickly and is known for its football teams Buriram United, Chang Arena, and Chang Circuit.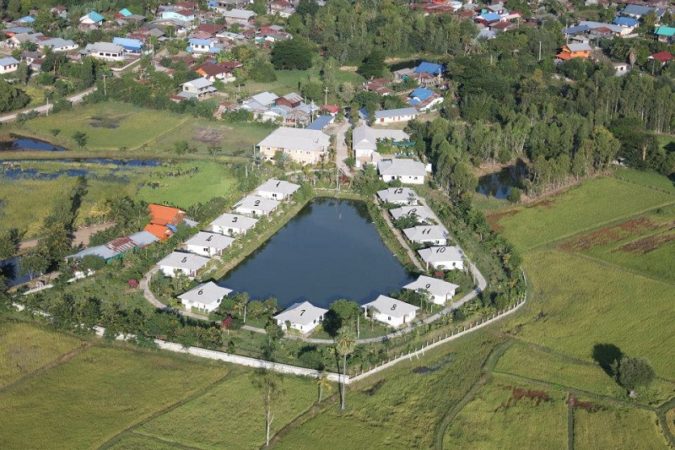 You will find Lanee's Residenz, a retirement home owned by a Swiss-Thai couple in Buriram. Since it's quite far from the city center, Lanee's Residenze is good for those who want to live in peace.
This retirement home offers private houses and three meals per day. There's also a hospital only three kilometers away from.
Retirement Condos in Thailand
There are mainly two options for retirement condos in the country. You can get a 30-year lease for a condo or you can buy a condo in Thailand outright.
These condos come with full-time medical staff, offer wheelchair access, and are designed specifically for the elderly. These condos are mainly for the elderly who can help themselves but want to live in a place that caters to them.
However, retirement condos still aren't available for foreigners, although this could change in the future.
How About Nursing Homes?
Retirement homes and nursing homes are very similar in Thailand. In fact, many retirement homes in the country act as nursing homes. This is because many of them have in-house healthcare professionals, physical therapists, and nutritionists, all of whom can help with any of your medical needs.
However, when it comes to end of life care (palliative care), you need to contact each nursing home individually to see if they offer this kind of care. While they might offer it, they probably won't advertise it.
The idea of end of life care in Thailand is a sensitive issue among Thais. Normally, end of life care is done by family or at the hospital.
Now, on to You
We hope that this article answered all your questions about finding a retirement home in Thailand.
Remember that each retirement home has their own pros and cons. You should visit each retirement home in person and see for yourself whether you like it or not.
If you're not sure which one to choose, you can stay with them for a month or two before committing to a long-term contract.