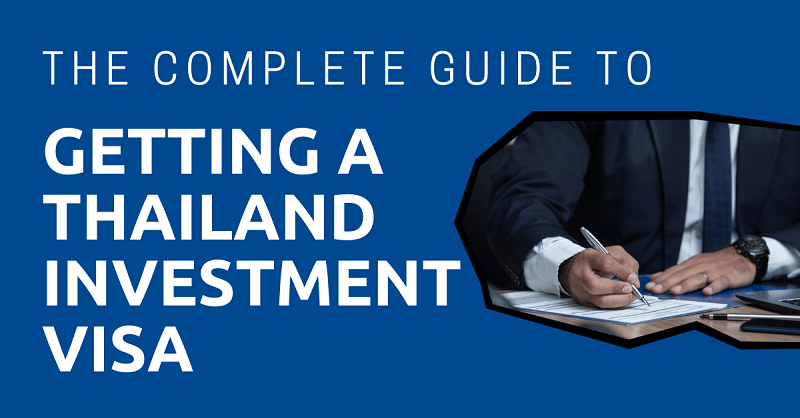 If you are planning to invest in Thailand, an Investment Visa might be a good way to stay in the country long-term.
It allows you to stay in Thailand as long as your investment is active.
In this article, we are going to guide you through everything you need to know regarding the Investment Visa in Thailand, including what it is, who it is for, requirements, the application procedure, and alternative options.
What Is It?
An Investment Visa is actually an extension of stay. It is renewable and allows you to stay in Thailand for 1 year per extension.
Who Is It for?
The Investment Visa is for anyone who wants to move to Thailand and is able to invest at least 10 million baht. It's popular among those who are under 50 years old and do not want to work in Thailand.
Those who are older than 50 usually prefer to get a Retirement Visa. And if you want to work in Thailand, getting a Business Visa is often a better and easier option.
Requirements
To get an Investment Visa, you need to have a Non-Immigrant Visa and also invest at least 10 million baht in any of the following:
A condominium approved by the Thailand government
A fixed deposit account at a bank in Thailand
Government bonds
However, if you have been staying in Thailand continually on a Non-Immigrant Visa before October 1, 2006, then the required investment amount is only 3 million baht.
It isn't as straightforward as it may look.
For example, you need to transfer money from abroad to make your investment in Thailand.
Let's take a look at more details on the requirements for each type of investment.
International Transfer
In order to qualify for the Investment Visa, you need to send money to Thailand at the minimum amount of 10 million baht and use this money for an investment.
This means you need to have a Thai bank account, which can be a challenge, especially if you don't have a work permit or a Non-Immigrant Visa.
In addition, you should open a bank account with a Thai bank that has at least 51% of its shares held by Thais, since opening a fixed deposit account with them can then help qualify you for your Investment Visa.
You can check the amount of shareholders of each bank in Thailand at the Stock Exchange of Thailand website.
In general, Bangkok Bank, Kasikorn Bank, SBC, TMB, Krung Thai, and GSB are major banks that are owned by Thais.
You need to shop around and do your leg work to find out which branch allows you to open an account.
You can read more about this in our article on how to open a bank account in Thailand.
Buy a Condominium
If you want to go this route, you need to buy a condominium in Thailand with a value of at least 10 million baht.
Please note that this 10 million baht isn't based on the price you pay to the seller. It's based on the appraisal by the Department of Lands.
For example, if you buy a condo for 11 million baht, but the Department of Lands says that the value of that condo is only 9 million baht, then you do not qualify for the Investment Visa based on that condo purchase alone.
Therefore, before buying a condominium, it's better to check its value directly with the Department of Lands.
After you buy the condo, make sure to keep the transfer tax receipt.
If the value of your condo is suddenly less than 10 million baht some time after your purchase, you might not be able to get or renew your Investment Visa unless you can show the immigration office a transfer tax receipt stating the value of your condominium when you first purchased it.
In addition, you cannot just buy any condominium for an Investment Visa. The condo must be approved by the Thai government or relevant agency.
This usually means you need to buy a new condominium from a developer only.
Then you need to hold it for at least 3 years in order to apply for the Investment Visa.
Open a Fixed Deposit Bank Account
You can put 10 million baht into a fixed deposit bank account at a bank that is majority Thai-owned as previously mentioned.

As long as you are able to open a bank account with them, the visa should be a straightforward process.
Please note that you cannot withdraw this 10 million baht while your investment visa is still active.
Government Bonds
You can buy government bonds or state enterprises bonds in order to get an Investment Visa. You should be able to buy them from any bank in Thailand.
However, please note that these bonds are quickly sold when they are released. Also, there's a limit on how much you can buy.
Therefore, it is a challenge to invest 10 million baht into government bonds alone because of these limitations.
However, you can use it in combination with other forms of investment.
If you are interested in this option, you should closely follow the news from the Bank of Thailand.
Combination of Investments
You can use a combination of the three types of investments in order to get an Investment Visa, as long as the total investment amount exceeds 10 million baht.
For example, it can be 5 million baht on a condominium, 4 million baht in a fixed deposit account, and another 1 million baht for government bonds.
Procedure
After you fulfill all of the requirements, let's take a look at what you need to do in order to get an Investment Visa.
Non-Immigrant Visa
If you do not hold any type of Non-Immigrant Visa, you should apply for a Non-Immigrant Type "B" Visa from your local Thai embassy.
Please note that it is the same type of visa for those who want to come and work in Thailand.
You should tell the Thai embassy that it is for investment purposes. It may be called something different at different embassies.
For example, in Malaysia it's called a Non-Immigrant "B" Visa for business purposes, while the Thai Embassy in Finland calls it a "condo visa".
To apply for this visa, you usually need a valid passport, bank statement, and proof of investment in Thailand.
This means you need to go to Thailand at least once and make an investment to fulfill the visa requirements.
Since this type of visa is uncommon, your local Thai embassy might not have much experience in issuing it.
In addition, the required paperwork can vary greatly between each embassy. It is better to contact them directly to verify all of the documents you need.
Once the visa is issued, you will get a 90-day visa which can be extended in Thailand.
Visa Extension
When you have a Non-Immigrant Visa, you can get an extension of stay based on investment by going to your local immigration office in Thailand.
The required paperwork is going to be similar to what was needed when you applied for the visa the first time.
Please note that this is not a common type of visa extension. Your local immigration officer may not be well-informed about what you need.
Therefore, you may need to print out this page and show it to them.
Once your visa extension is approved, it allows you to stay in Thailand for another year. It is renewable yearly.
After getting your visa extension, there are a few things you need to do to keep your visa active or prevent getting penalties. You can read our long-term visa article to find out more information.
Investment Visa or Elite Visa?
There has been some discussion out there about whether to get an investment visa or an elite visa – which is often considered another type of investment visa.
The real cost of the investment visa is that you need to put 10 million baht in specific investments, and these investments often give you less than 4% return per year.
Sometimes, it's only 1% per year, which is lower than the inflation rate.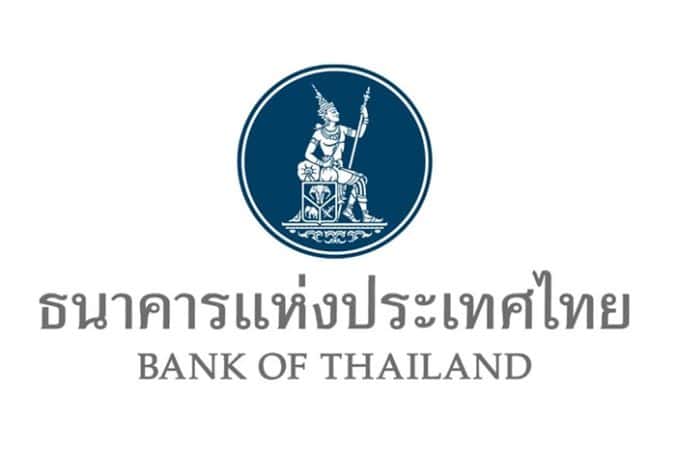 Although investing in a condominium can give you a better ROI, many people claim that the price for condominiums approved for the investment visa are higher than the market price.
Therefore, some people say that it's cheaper to get a 20-year Elite Visa instead. It costs 50,000 baht per year for the superiority extension package. By investing 10 million baht elsewhere, they can make much more on the investment and use their returns to pay for the Elite Visa.
In addition, it's also much more convenient to get the Elite visa. It requires much less paperwork and you can contact the Elite Visa representative to help you through the process.
You also get other perks such as airport pickup services, use of the privilege lane at the airport, and various discounts.
However, the Elite Visa comes with two major disadvantages:
You can't get a work permit – which means you can't legally work within Thailand. But it's still possible to run your international business from Thailand.
The cost of the Elite Visa adds up when you want to bring family members to Thailand.
On the other hand, some people decide to open a fixed deposit account to get an Investment Visa. Although the interest rate is low, they said it's a safe haven for their money.
With the Investment Visa, you can get a work permit in Thailand. Your spouse and children can also get dependent visas based on your visa.
Getting Residency by Investment
It is possible to get residency status in Thailand through investments. However, the requirements are different than for the Investment Visa.
In order to get permanent residence status in Thailand, you need to invest at least 10 million baht in a limited company, public company, the stock market, or a state-issued security or state enterprise security.
This means if you want to get residency status by investment with an Investment Visa, you need to make another 10 million baht investment in Thailand.
If you don't want to invest that much money again, you should check out other categories.
You can read our permanent residence in Thailand article for more information.
Other Types of Investment Visas
In addition to the Elite Visa, there are other types of visas that are often called Investment Visas.
The first one is a Business Visa. It's for business owners who want to invest their money and open a company in Thailand.
The second one is an Investor Visa. It's one of the SMART Visas, giving a four-year visa to entrepreneurs who run a business in Thailand in certain industries as specified by the Thailand Board of Investment, with at least 20,000,000 baht in capital.
Now, on to You
We hope that this article answers everything you need to know about the investment visa in Thailand.
If you have any questions or want to share your experience, please feel free to leave a comment below.