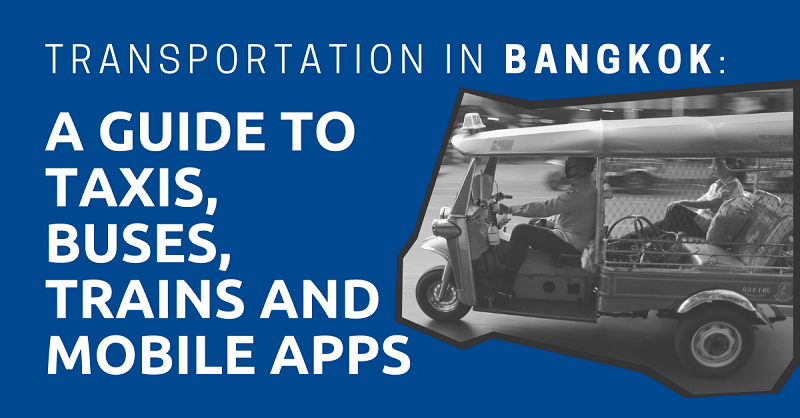 So, you've landed at Suvharnabhumi. You've navigated through the Kafkaesque torment that is Immigration, and you've retrieved what may or may not be your suitcase. As you stand in the sweltering heat outside the passenger concourse, you breathe a giddy sigh of relief. You made it! You're at large in Bangkok, one of the world's great cities. Yet, as you try and interpret the enigma that is your hotel address from your crumpled-berp Agoda booking (just what is a soi exactly?), you find yourself wondering, with no small amount of dread – what next?
How do you bypass the city's sprawling network of superhighways and dizzying webs of back-alleys to arrive at your new temporary home with your body and wallet (mostly) intact?
Thankfully, Bangkok has no shortage of transportation to get you from point A to point B and beyond, spanning land, air and water, for just about every price range and degree of comfort imaginable. From pickup trucks to limousines, long-tail boats to luxury cruise ships.
This is an enormous topic; I've tried to cover the basics for each method of transport available – prices, main routes, pros and cons, and any other tidbits you need to keep in mind. When possible, I've included links to websites that provide the nitty-gritty details. Remember that like any other major city, the Bangkok transportation network is always in a state of flux. Fares can rise, routes can change, whole services can be phazed out. Always keep up-to-date the news before setting out.
Free Transport Options
Walking
Cost per km: Zero
Pros: Free. Healthy. See the city up close and personal.
Cons: Hot. Sweaty. Often poor to non-existent infrastructure.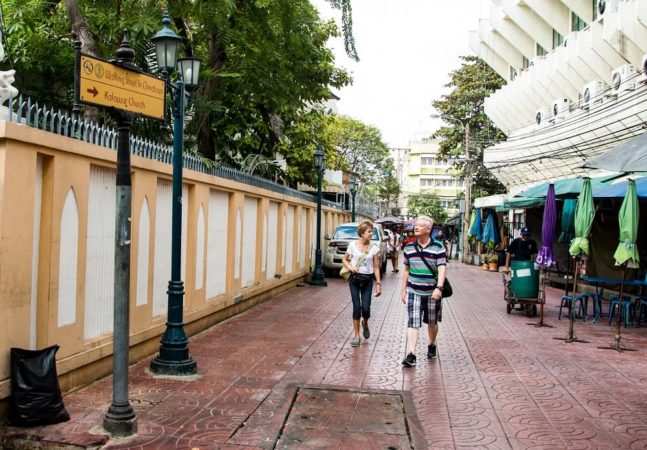 Let's be frank – Bangkok is NOT one of the world's greatest cities for pedestrians.
Possibly as a result of my European upbringing, I'm a big fan of walking. I sincerely think it's the truest way to experience a city in its most natural state, and I resent having to pay to cover distances that could just as easily be navigated by foot. I spent much of my first year in Bangkok barely hiding my disdain for the locals and expats I witnessed hopping on to motorbikes for the 200 meter trip to the nearest 7/11.
After three years of tumbling off curbs, tripping over guy-ropes, and standing bewildered at the terminus of another stretch of pavement—with my destination tantalizingly near and yet impossible to reach without a quick round of real-life Frogger on a thundering six-lane highway—I've been thoroughly cured of my pedestrian elitism. Now I, too, am willing to flag down a friendly local motorsai driver to carry me a block down the road, cost be damned.
For the most part, pedestrians are the most neglected class on the streets of Bangkok. Pavements are often poorly built and riddled with hazards (market vendor tents, stray parked motorcycles, various feral animals). In many stretches of the city, they are non-existent, mysteriously tapering out and leaving your intrepid pedestrian to tiptoe along the nearest wall or hedge, hoping that any oncoming motorbikes manage to notice them before careering into them while blindly overtaking.
That being said, there are a handful of places in the city which can be navigated more comfortably by foot. Earlier this year the Tourism Authority of Thailand released a series of walking maps, providing eight routes that encompass a few popular (and a few lesser-known) sites of interest in the city. Currently only available in Thai, the TAT has announced that English-language versions will be available later this year.
Cycling
Cost per km: Zero
Pros: Fast and Free (if you already have your own bike)
Cons: Damn Sweaty. Safety can be an issue.
Bad news to all cyclers: Bangkok is definitely not the best place to bike from many reasons: footpath overrun with vendors, manhole covers all around the street, drivers who never notice your existence, cloud of black toxic from buses' exhaust pipes, and heat that can make you sweat within 5 minutes. But if you can overcome these obstacles, biking can even be faster than driving a car. Remember, traffic in Bangkok is the worst traffic during rush hour. 2-hour drive can be reduced to 40-minute cycling.
Only a folding bike is allowed in BTS, MRT, and airport link. You should avoid it during rush hours anyway. They will be crowded with people making it even hard to get inside with a big luggage. BTS does allow other types of bicycle, but only before 6am and after 10pm.
Good news is that many department stores have a bicycle parking lot. The best one so far is at Fortune Tower coming with roof, bike lock, security guard, and even a restroom, and bike maintenance sets. If any place doesn't have a bicycle parking lot, you need to park it with motorcycles.
As a rule of safety, always wear helmet and gloves. Everything on the road can cause an accident, no matter how careful you are. Make sure to buy a travel insurance for your trip.
During rush hour, it's better to avoid the main street if possible. You would never want to get stuck in the traffic inhaling black smoke to the top of your lungs. But at night, stick with the main street with proper lights and tail light. Avoid cycling from late night till dawn at all costs. You can get hit by a speeding drunk driver or have a problem with "waen boys," which is a motorcycle gang.
Public Transport
Mass Transportation System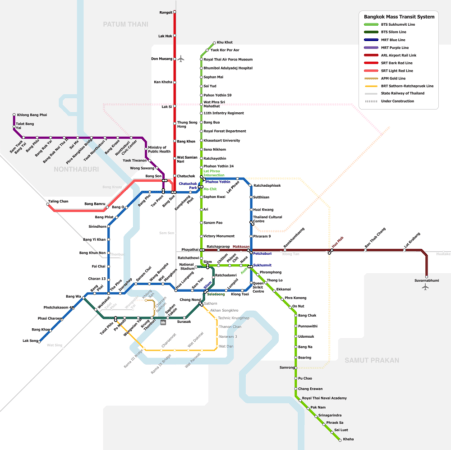 BTS Skytrain
Cost: ฿15 – 59. Free for children under 90 centimeters.
Hours of Operation: 6.00 am – 12.00 pm
Pros: Comparatively cheap. Fast. Convenient.
Cons: Prone to overcrowding. Fairly limited coverage (at the moment). Frustrating ticketing system.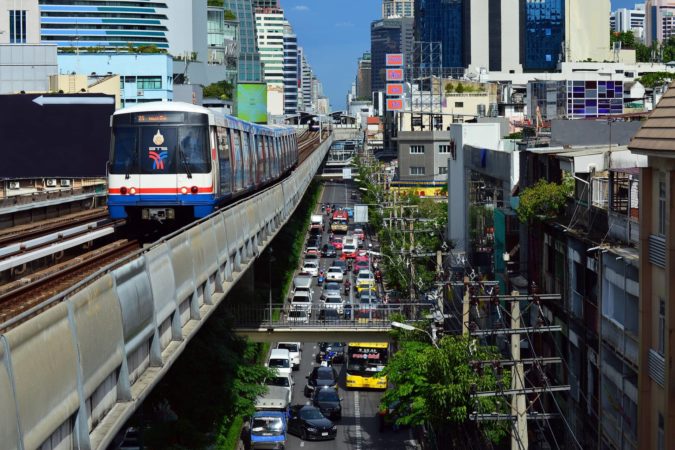 The iconic BTS forms the backbone of Bangkok's mass transit system. Currently consisting of two lines, the BTS covers much of the city's central business district and merges at the hub station of Siam on Rama 1 Road (next to the Siam Paragon mega-mall). The Sukhumvit Line begins in suburban Samrong and runs along the popular-with-expats Sukhumvit Road up to Mo Chit (next to the infamous Chatuchak Weekend Market), via transport hub Victory Monument. The shorter Silom Line runs from National Stadium (home to the eponymous stadium and the MBK mall) across the river to Bang Wa, via the business and nightlife district of Silom and the classy riverside neighborhood of Sathorn.
Trains run frequently. At rush hour (7am – 9.30am and 4.30pm – 7pm weekdays), you can expect a wait of around 3 minutes. Outside of rush hour, trains usually run every 5 – 8 minutes, with the length increasing later into the night and at weekends. Fares start out at ฿15, increasing by increments of ฿3 – ฿7 before topping out at ฿42 for most destinations beyond around 7 stations. An extra long-trip, involving switching lines – e.g, Bearing on the Sukhumvit Line to Pho Nimit on the Silom Line – will set you back ฿57. Children under 90 centimeters tall ride for free.
Compared to other major cities, the BTS ticketing system can be a tad confusing for newbies. You will be presented with a number of machines, with a row of buttons showing various fares and a map of the network containing station names, numbers, and a corresponding fare. Find your station, check the fare, push the button and insert your money. You'll receive a ticket, which you can then insert into the machine to the right of the entrance gate. Note that – bafflingly – the ticket machines in many stations only accept coins, so it's handy to keep spare change to avoid a potentially tedious wait at the change counter before returning to the machine (the counters do not generally allow you to purchase tickets – hey, nobody said it was the best system in the world). This can be a nightmare at certain stations and at certain times of day (e.g Asok at rush hour; and Siam at pretty much any time).
Alternatively, you can purchase a Rabbit card from the ticket office, which allows you to sail past the ticket-machines and get directly on your train. These cards come in two forms: Stored Value and 30-Day Trips. Stored Value is straightforward – simply load it up with your desired amount of money (in multiples of ฿100, up to ฿4000) and go. 30-Day Trips charge a flat fee for a set number of trips, which, depending on your destination could save you a little money.
You can select 15, 25, 40 or 50 trips at once,with the price per journey dropping the more trips you load on to your card (so 15 trips averages out at around ฿30 per trip, 50 trips averages out at around ฿25).
Note that Rabbit cards can also be used as a payment device at several establishments in Bangkok – so keep an eye out for the 'Rabbit Card' symbol on windows and near checkouts. This can get you a few discounts at some establishments (e.g a ฿10 discount when you spend over ฿50 at the Siam Paragon Food Court).
MRT
Cost: ฿16 – 42. Free for children under 90 centimeters.
Hours of Operation: 6.00 am – 12.00 pm
Pros: Comparatively cheap. Fast. Convenient.
Cons: Overcrowding. Being trapped alone, underground, with the same Auntie Anne commercial on a seemingly never-ending Dantean loop.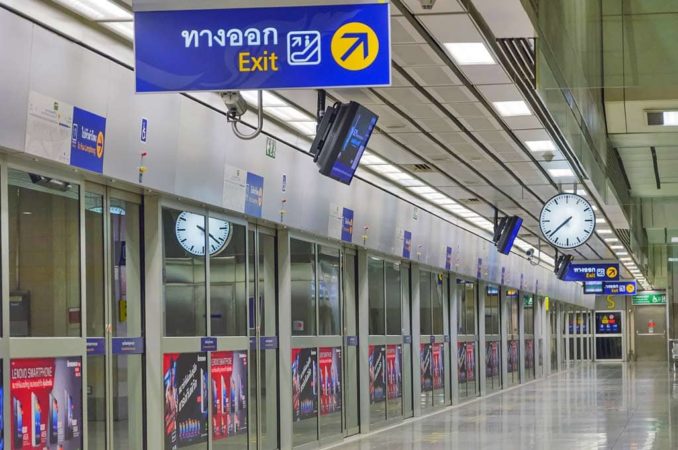 The MRT train network fills in some of the "gaps" in the transportation grid that the BTS doesn't cover. It currently consists of two lines. The Blue Line is an underground metro service, running through much of the downtown area. It begins in Bang Khae station in the northern suburbs and runs along the main thoroughfare of Ratchadapisek Road via Chatuchak Park, briefly intersecting with the BTS again at Sukhumvit station before continuing on through Silom and terminating at the Tha Phra station. The recently constructed Purple Line is an above-ground train servicing the northern suburbs of the city and Nonthaburi.
Like the BTS, the MRT can suffer from overcrowding at certain times and stations – Sukhumvit during rush hour is a sight to behold, a Last Chopper Out of Saigon-style horde swarming the small, cramped underground station. However, trains run frequently for the most part, with a wait of between around 2 – 7 minutes, depending on the time of day.
Purchasing a ticket is done in a similar fashion to the BTS, although it's a little more user-friendly. Single-journey tokens (small, black plastic discs) can be purchased at either the ticket counters or at the automated machines at each station. The machines are a tad more forgiving than those of the BTS. You'll be presented with a touchscreen showing a map of the entire rail network, plus the option to select English if your Thai is not up to scratch. Simply select your station and insert your money.
Unlike the BTS, the MRT ticket machines accept 20, 50 and 100 baht notes, although change is given only in coins. Currently tickets for the Blue and Purple Lines can only be purchased separately. Fares range from ฿16 – ฿42, increasing in increments of ฿2 – 3 per station before topping out at ฿42 for 12 stations and beyond.
Like the BTS, the MRT also offers a number of pre-paid cards. The standard pre-loaded, stored value cards can be purchased at any station for an initial payment of ฿180 (฿100 of travel money, plus a ฿50 deposit and ฿30 'issuing fee'). The Adult stored-value cards offer no discount on fares, but they are a massive time-saver, especially at some of the busier stations like Sukhumvit.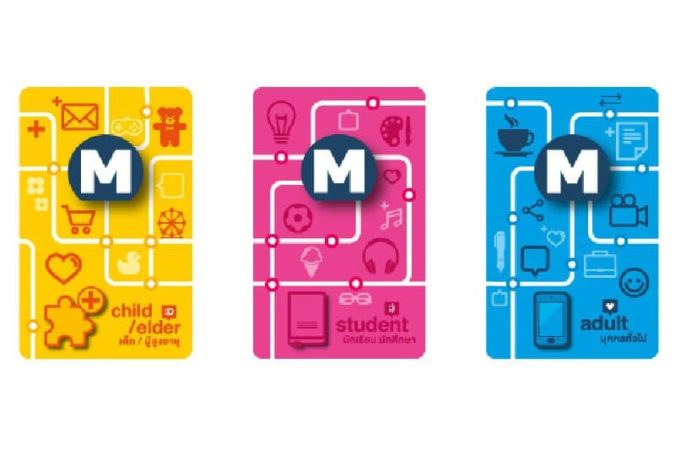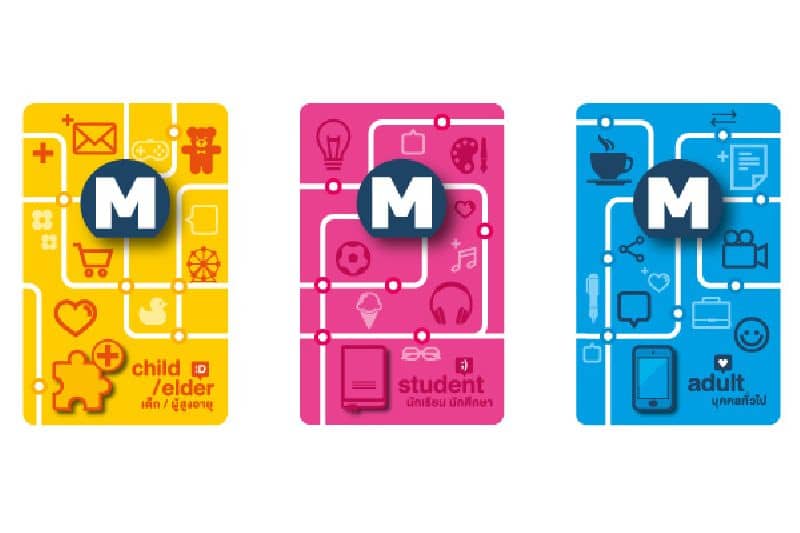 Stored value cards are also available for Children, Students and Elders, all of which DO offer a variety of discounts:
Student cards are available for students under the age of 23, and offer a 10% discount.
Elder cards are available for those over the age of 60, and offer a whopping 50% discount.
Finally, the Child card is available for children aged up to 14 years old and between 91 – 120cm in height, and again offers a 50% discount. Children under 90 centimeters ride for free.
Unlike the BTS's somewhat discriminatory Thai citizen-only discount cards, the Student, Elder and Child cards are also available for purchase by non-Thais (provided they fit the other categories, of course). Like the Adult cards, all three can be purchased for an initial fee of ฿180.
There are also a number of Period Passes available, which offer unlimited travel for a set period of time. If you're a tourist staying near the MRT Line, one of these could save you a bit of cash and a lot of time. They come in four options:
The One-Day Pass can be purchased for ฿120, and offers unlimited travel on the Blue Line until midnight of the day it's initially used. Keep in mind that a trip from one end of the Blue Line to the other costs a mere ฿42. This one could work out costing you more unless you plan to use the MRT. However, if you're only in Bangkok for one day and wish to save a little time, it does work out cheaper than a stored value card.
The Three-Day Pass offers – as the name implies – three days of unlimited travel on the network for ฿230 (or about ฿77 a day). If you're in Bangkok for a busy long weekend and staying somewhere close to the MRT, this one could almost certainly wind up saving you some cash.
The commuter-oriented 30-Day Pass offers – again, as the name implies – 30 days of unlimited travel, for ฿1400 (or about ฿47 per day). This one's a definite time and money saver for anyone both living and working along the MRT line, but probably less practical for short-stay tourists.
Finally, there is also the Premiere Pass, which appears to be available only to companies purchasing tickets in bulk (i.e for a conference). If you're a company representative, you can contact the MRT's Marketing and Commercial Department on 02-354-2000 for more information.
Currently these cards can only be used on the Blue Line. A separate card, dubbed the MRT Plus, is required for the Purple Line. Due to a somewhat confusing pricing system, the MRT Plus Card can be quite a money-saver. Prices are usually set at an initial ฿14 fee, with an increase of ฿2 per station. This means a trip on the Purple Line using a standard ticket will set you back between ฿16 – 96. However, for users of the MRT Plus card, the price increase is just ฿1 per station, meaning that a trip will set you back ฿16 – 54 – a big money saver if you're a regular long-distance user.
Airport Rail Link
Cost: ฿15 – 45
Hours of Operation: 6.00 am – 12.00 pm
Pros: Cheap. Fast. Skip the traffic on the way to the airport.
Cons: Trains can be fairly infrequent. Overloaded carriages.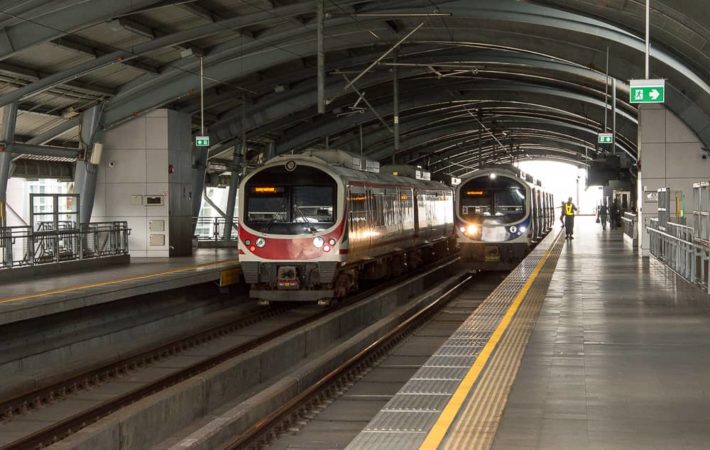 The Airport Rail Link (ARL) connects Suvharnabhumi Airport with downtown Bangkok. Its single elevated track runs in a straight line from the airport to Phaya Thai (near Victory Monument), where it intersects with the BTS. The MRT can also be accessed at Makkasan Station, which intersects with the MRT's Petchaburi Station.
Besides its intended purpose of connecting airports with the city center, the ARL is also commonly used by commuters to quickly traverse sections of the city that are not currently covered by the BTS or MRT. It runs through a handful of popular places, such as Ramkhanheng (home to the titular university) and Lat Krabang (a large residential area near the airport, and location of the King Mongkut Institute of Technology). At Suvharnabhumi, the Airport Link can be accessed via Floor B of the Passenger Terminal.
The ARL briefly offered two services, the City Line and the Express Line. The Express Line provided a direct trip to Suvharnabhumi from Phaya Thai and back, while the City Line offered a more commuter-oriented service, stopping at all eight stations along the line.
Staring 2014, only the City Line is operational. All the Express Line trains have been moved to the City Line.
Trains on the ARL run at a much more infrequent pace than the rest of the city's mass transit, with gaps as long as 1 minutes between trains. Added to that the struggle of eking out some meager space between suitcase-laden travelers and hordes of weary commuters can make riding the ARL an occasionally frustrating experience. However, the benefits it provides in allowing travelers to skip the gridlock leaving the airport and travel at a comparatively rapid rate to downtown Bangkok makes up for it.
Like the BTS and MRT, the ARL also provides a set of prepaid cards for frequent travelers, besides the usual single-journey tokens. Currently only prepaid cards seem to be available, which make them more of a time-saver than a money-saver.
BRT
Cost: ฿15 flat-fare
Hours of Operation: 6.00 am – 12.00 pm
Pros: Quick. Cheap.
Cons: Continued existence looks pretty uncertain at the moment.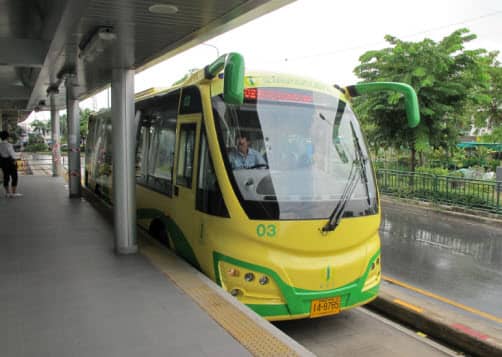 The saga of the poor, beleaguered BRT continues in Bangkok. Initially part of a projected network of high-tech buses spanning the entire city, only a single route in Sathorn was ever completed before the whole project was scrapped, seemingly for good. That last line continues to operate to this day, but the sword of Damocles continues to hang over the whole cash-hemorrhaging operation, with threats of closure popping up every few years in the press (usually before yet another fare hike).
The BRT's single line runs from Sathorn, where it intersects with Chong Nongsi BTS Station, across the river in a broad U-shape to Ratchapreuk Station, where it again intersects with the BTS Silom Line (at Talat Phlu), all for a flat rate of ฿15.
Working in a similar fashion to the rest of Bangkok's mass transit, you purchase a ticket at the ticket machines, scan your ticket at the gate, and wait at the station for the bus to arrive. Unlike the humble baht buses, which spend much of their time on the road wrestling for space in Bangkok's chronic gridlock, the BRT maintains its own lane, fenced off from the rest of the road, and is therefore capable of traversing the city at a reasonable speed.
Train
Cost: ฿5 up (3rd class)
Hours of Operation: 6.00 am – 12.00 pm
Pros: Extremely cheap. Skip the traffic.
Cons: Extremely unreliable. Delays frequent.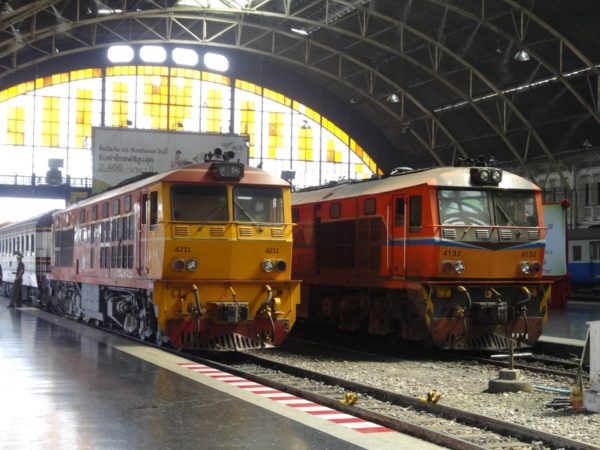 Few foreigners would consider the ponderous inter-provincial trains as an option for crossing Bangkok. There is only a small scattering of stations spread across the city, most of them located far away from the rest of the transportation network. As the trains are more suitable for distant provinces like Chiang Mai and Hat Yai, they run far too infrequently to be used by most commuters. However, if the stars align just right and you happen to need a ride to somewhere near one of the stations, they can be an extraordinarily cheap option – as little as ฿5, depending on the condition of the carriage. And riding the rails is of course mercifully free of the gridlock that can cripple the rest of the city.
There are a few stations that are potentially useful for travelers. First, there's the central terminus of Hua Lampong, which intersects with the MRT station of the same name. It's also a fifteen-minute walk away from Yaowarat Road (Chinatown) and a brief taxi or tuk-tuk ride from Khao San Road. Second, the Bang Sue Junction intersects with Bang Sue MRT station, and is only a short taxi ride from Chatuchak and the Mo Chit bus terminal. Lak Si station is within shouting distance of the enormous Bangkok Government Complex, familiar to many long-stay foreigners as the home of Bangkok Immigration. Don Muang station, directly connects to Don Muang airport. Lastly, Hua Mak station, on the Eastern Line, intersects with the Airport Rail Link.
There are three services offered by the SRT (State Railway of Thailand) – Ordinary, Rapid, and Special Express. The Ordinary service is the slowest, stopping at every station along the route. The Rapid is a tad faster, skipping the smallest stations. And the Special Express is, as one would expect, the fastest, stopping at only the major stations on the route.
Buying a ticket is a fairly relaxed process compared to the railways in many other countries, especially if you're only traveling within Bangkok. Show up at the nearest station with your passport and find an available ticket counter. State your destination, confirm what time you're willing to leave, hand over your money, and receive your ticket. Find your train and your carriage (there should be little cards inserted along the side of each carriage indicating the destination, carriage class, and number), clamber aboard, and find your seat.
Timetables for the trains can be found on SRT official site.
Mangmoom Card
As you may have noticed by this stage in the article, the current state of travel cards on Bangkok's mass transit is still a bit of a mess. The BTS, BRT, MRT, and ARL each require separate travel cards, and much of the rest of the city's infrastructure (bus, ferry etc.) is cash only. The Mangmoom Card (Thai for 'spider') is a proposed new card which will solve some of these problems. Acting in a similar manner to London's Oyster card, it will allow users to ride the BTS, BRT, MRT, and ARL using a single stored value card.
It is hoped that in the future its use will be expanded to incorporate buses, ferries and expressways, although at this point in time those last few remain a pipe dream. And given the complexity of incorporating the many byzantine pricing structures of those other services, the Mangmoon Card may well remain a pipe dream for some time.
Initially planned to launch in 2016, technical difficulties have significantly postponed the launch. It seems like Mangmoom card will not be able to launch at all.
Future Developments
The Estimated Complete Bangkok Rapid Transit Map in 2029 – Click to Enlarge
Although currently limited compared to the mass transit systems in other major cities, both the BTS and MRT have plans for expansion. By 2020 it is hoped that there will be more than ten lines operating, both above and below ground, spanning the center of the city and its surrounding suburbs.
At present, extensions to the BTS Sukhumvit Line have been continuing at a leisurely pace, with the line expected to stretch all the way out to Kheha in Samut Prakan by 2018 or 2019, barring any budgetary shenanigans. Another extension is currently being built at the opposite end of the line, which will hopefully carry passengers out to Khu Khot in Pathum Thani by 2020. The first station, Lad Phrao Intersection, is set to open in 2019.
Road Vehicle
Bus
Cost: ฿8 – 24 (฿30 for Don Muang Airport Route)
Hours of Operation: 5am – 10pm (most routes – some stop operations at 12am, and a handful run overnight)
Pros: Incredibly cheap. Keepin' it real.
Cons: Agonizingly slow along most downtown routes. Non-AC buses are sweatier than the devil's armpit. Overcrowding. Aggressive and possibly deranged drivers and fellow passengers.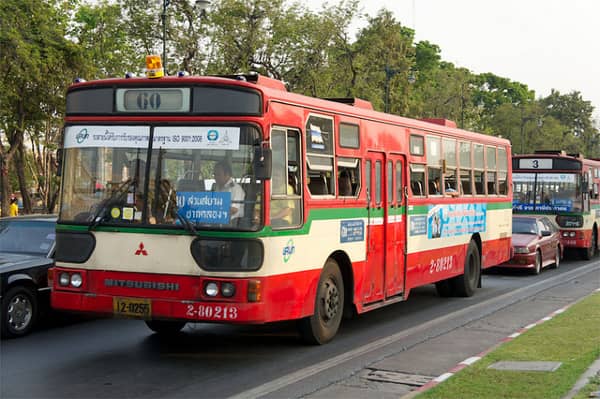 The bus is very much the Hard Mode of Bangkok transport. They don't make it easy for you. Big, grunting, rusty monsters, seemingly held together with Scotch tape and wishful thinking, they lurch and swerve through Bangkok gridlock at preposterous speeds, tossing their inhabitants around like weary socks in a dryer. Most of them label their destinations in Thai script only, and many drivers have difficulty communicating on this plain of reality, let alone in English.
But me? I like the bus. The BTS and the MRT are transport worthy of a major city – all glossy video-screens and shiny windows. The bus, though, is Bangkok, red in tooth and claw. People talk on the bus. They bicker and argue with the driver. They clamber on with bags of greasy moo ping and sticky rice. Riding this bus is an adventure in and of itself, and I'd take it over the soulless corporatism of the city's mass transit any day (except for days where I, y'know, have places to be).
Most buses here generally work the same way as buses in other major cities. Wait at the designated bus stop. When the bus number you require turns up, hop on and take a seat/find somewhere to stand. Wait for the conductor to arrive. On air conditioned buses, state your destination and pay the required amount.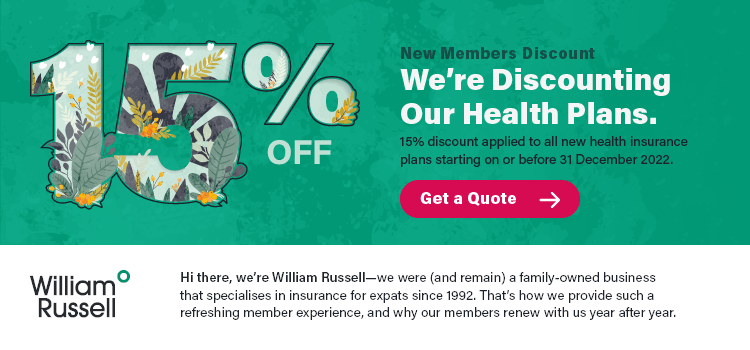 Advertisement
As non-AC buses charge a flat fee, you need only to hand over the money. Note that buses generally deal in small nominations only – don't pay with a ฿500 or ฿1000 note unless you're interested in learning some new and fairly brutal Thai vocabulary. Receive a ticket. DON'T immediately toss it – inspectors DO occasionally get on to check tickets, and you'll be paying twice if you do.
To stop the bus, press one of the buttons attached to the handrails, preferably giving the driver enough time to hit the brakes when you do so. A few friendly conductors will indicate when your stop is coming up if you're clearly having difficulty, but don't count on it – it's best to keep an eye out yourself. It's fairly common for drivers to briefly pause in the centre of the road rather than pulling in to the stop if they're on a particularly tight schedule (and they are always on a particularly tight schedule), so take a second to check for passing motorcycles before stepping off.
The Bangkok bus network is labyrinthine in nature, with over 100 routes covering Bangkok, Nonthaburi, Pathum Thani, Samut Sakhon, Samut Prakhan and Nakhon Pathom, and coming in a range of colors and conditions from fully air-conditioned and relatively modern to fan-cooled rust-buckets. It's a good idea to check a route map before setting out. You can find an example on transitbangkok.com. A full list of routes can also be found on the BMTA's website.
As stated above, routes on buses are usually written only in Thai script, so it's worth finding out what number you need beforehand. Also, bear in mind that the color of the bus sometimes matters, as some buses with the same numbers but different colors will take different routes. Some numbers are also followed by a Thai symbol, which again indicates a different route – so the 73 takes a different route to the 73ก (told you it was hard!).
Fares vary depending on the route and condition of the bus, but can be separated into two categories – those with AC, and the Non-AC sweatboxes:
AC Buses are either yellow or blue in color. There are also the more modern and comfortable 'EURO II' buses, which come in a variety of colors. They cost between ฿10 – ฿24, depending on the length of the trip.
Non-AC Buses are priced at a flat rate, depending on the color of the bus – the rickety cream-red buses are ฿5 a trip. The slightly newer orange and white-blue buses are ฿9. For trips made after 10pm, the orange bus increases its fare by a devastating ฿1 – ฿10.
A number of regular buses also offer an Expressway Service, which generally skips a number of stops along the route to take the expressway (as you'd expect). These can be differentiated from normal buses by checking the signs displayed in the front window – blue signs for the normal route, yellow for expressway. There are also buses that display a red sign, which only cover a small section of some of the city's busier routes (e.g the 145 blue sign route runs from Samut Prakhan to Mo Chit Bus Terminal, but the red sign route terminates at Bang Kapi).
Finally, there are four bus routes that connect downtown Bangkok to Don Muang airport, the A1 to A4 routes. The A1 runs from Chatuchak, and the A2 from Victory Monument. Both charge a flat fare of ฿30. The A3 bus runs from Lumphini Park and the A4 runs from Sanam Luang, via the popular backpacker hub of Khao San Road. Both services will set you back ฿50.
The majority of buses run until 10pm, with a few running until 11pm – 12am. There is no price increase, with the exception of the aforementioned non-AC orange bus.
The BMTA call centre can be contacted at 1348 if you have any problems. They also maintain a somewhat bafflingly translated website at here. For English-speakers, your best bet may be Google Maps, which will generally offer appropriate bus routes and times between two given destinations.
Minivans
Cost: ฿10 – 60
Hours of Operation: Varies depending on route: services start between 4am – 6am and finish at 10pm
Pros: Cheaper than a taxi and speedier than a bus.
Cons: Notoriously unsafe.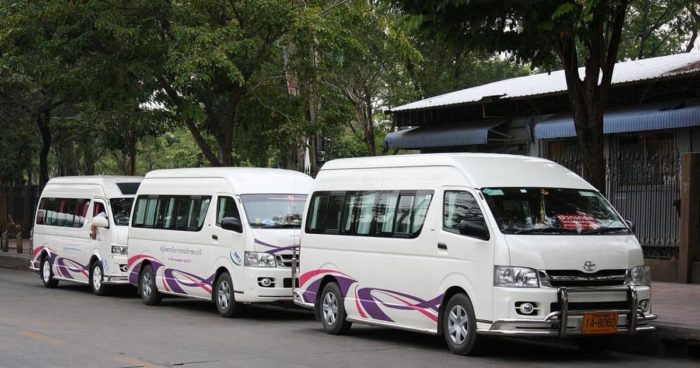 Cheap, fast, and comfortably air-conditioned, it's easy to see why Bangkok's fleet of minivans are a popular choice for many commuters traveling back and forth from the suburbs. Unlike the cumbersome bus, they can avoid the heavier traffic by weaving through the city's sub-streets and flying across its expressways. Indeed, were it not for their unfortunate habit of frequently careering out of control and tumbling off said expressways due to the less-than-cautious driving of their operators, they'd be the perfect form of public transport. Still, the risk of fiery death has done little to deter many passengers, and you'll find it's still a tight squeeze in the majority of the city's vans.
Minivans can be boarded by either heading to one of the city's bus stations, or simply flagging one down by the side of the road. It can be hard for a Bangkok newbie to differentiate between the BMTA's public passenger vans and a privately hired one, however there are a few aspects that should mark them out from the crowd. BMTA vans are usually white Toyotas with a colorful, swirly pattern along the fronts and sides, or a straight bar pattern. They often have Thai script along the sides, listing their numbers and destinations.
Vans generally leave from local 'hub' areas, such as universities, markets (e.g Chatuchak), and major department stores (e.g Future Park in Rangsit).
Note that like many other forms of transport in Bangkok, minivans tend not to leave these hub areas until they're full, which could equate to a long wait in some areas. Also note that in these hub areas, you pay the driver first (as opposed to when arriving at your destination).
Minivans generally operate in a similar way to songtheaws, albeit a bit more low-tech. Rather than having a handy buzzer to press, you have to indicate to your driver where you'd like to stop. A quick, firm "Jawt noy khrab/kaa" will usually do the trick. Most vans will usually stop at popular local destinations (malls and BTS stations ) to let people in and out. Like a songtheaw, you must then hand your money over to the driver (unless you got on at a 'hub' spot, in which case you presumably already paid). Again, bear in mind that these guys usually deal in small denominations, and wouldn't appreciate a ฿1000 note being handed to them, so make sure you've got some change handy.
Minivans are also speedy options for traveling from Bangkok to nearby provinces like Chonburi, Ayutthuya, Kanchanaburi, Nakhon Nayok, and Prachuap Khirikhan. It's also a popular airport transfer options in many airports in Thailand.
Songtheaw
Cost: ฿7 (increases to ฿10 after 9 – 10pm)
Hours of Operation: Varies depending on route, but generally 6am – 10pm (with a few services running until midnight)
Pros: Hop-on and hop-off anywhere. Crazy cheap.
Cons: You better like getting intimate with complete strangers.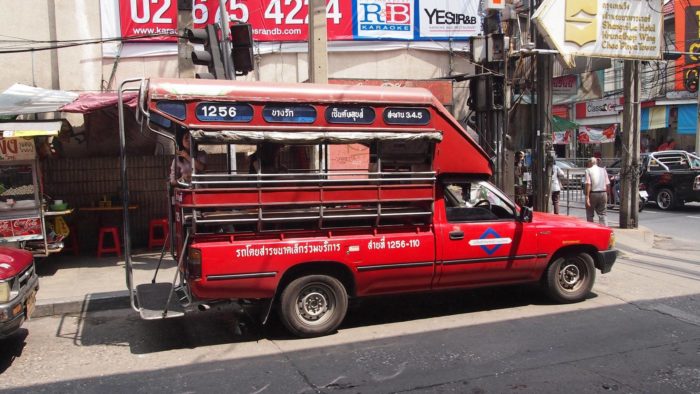 A songtheaw is a pick-up truck converted into a passenger truck. It has two benches in the truck bed, which is covered with a canopy. Songtheaws act like an ad hoc bus service along certain busy routes in Bangkok. They come in several varieties, although the most common in Bangkok are the long, sleek, red Isuzus.
Songtheaws generally follow set routes – usually running in a small loop up and down some of the city's busier roads and sois – and can be flagged down from the side of the road, or boarded at a few fixed stops (usually near a mass transit station, or the car park of the local Tesco Lotus/Big C). Along main roads, they also make stops at bus stops. There's no need to tell the driver where you're going – simply wave one down, climb into the back, wait until you've arrived at your destination and hit one of the buzzers in the bed of the truck. Hand the driver the fare at your destination and go on your merry way.
The fare is a flat fee of ฿7, increasing to ฿10 after dusk (around 9 – 10pm). Have your money ready – in small denominations, if possible – before heading up to the driver's window. These guys don't like waiting around, and you don't want to be "that tourist," getting chewed out by a driver who's holding up traffic (a borderline capital offense in Bangkok) as you fumble around in the recesses of your wallet for spare change.
Alas, information is scarce regarding songtheaw routes and fares online, at least in the English-speaking parts of the web. Although many songtheaws display their destination along the side of the van or in the front corner of the windscreen, it's almost always rendered in Thai script. Check with a local or ask the driver before climbing aboard.
The red truck car may work differently in other provinces. Songthaew in Chaing Mai for example, there are a type that runs on a fix route and another type that works similar to a taxi. You need to tell a driver your destination and he will send to you.
Water Transport
Chao Phraya Express Boat
Cost: ฿8 – ฿21 (depending on line and distance travelled); ฿150 for Tourist Boat
Hours of Operation: Varies – check local lines for details.
Pros: Skip the traffic. Easy access to some of the city's biggest tourist attractions.
Cons: Obviously limited to places that can be reached from the Chao Phraya River.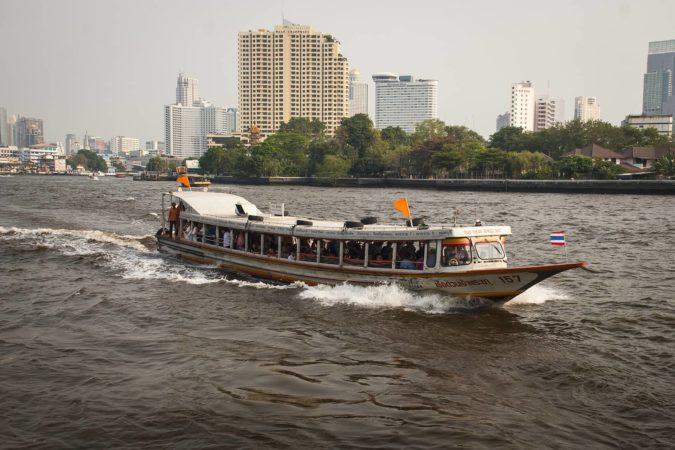 Bangkok was once known as the Venice of the East for its intricate network of canals (or khlongs) that once operated as the city's water source, food source, transport infrastructure, and waste removal system. Whilst the road has long since taken over many of the khlong's former duties, the canals and the mighty Chao Phraya River continue to function as a part of Bangkok's transport network, albeit in a somewhat subdued form.
Riding on a river taxi is certainly one of the more pleasant ways to traverse the city. Feeling the river breeze in your hair as you fly past what remains of Bangkok's past – ramshackle stilt houses, shimmering riverside temples, the peaks and spires of palaces – certainly beats squatting in the back of a musty taxi.
There are a wide variety of boats available, from the opulent river cruises to the squat-wooden river-crossing ferries. Here's a brief breakdown of options:
Express Boat River Taxis service the Chao Phraya, the main artery of Bangkok's water network. Services run from Wat Rajsingkorn, near the fancy Asiatique restaurant and shopping complex, all the way up to Pak Kret, out in the northern suburbs. Sathorn Pier, which is connected to the Saphan Taksin BTS stop by a short walkway, is the "hub" for the Chao Phraya Express Boat, and will more than likely be your first port of call if you're arriving from Silom or Sukhumvit. Each pier is designated by a number, counting either up or down from the Central Pier in Sathorn – so the pier immediately north of Sathorn, Oriental, is Pier N1, the next, Wat Muang Kae, is N2, and so on, while the piers to the south are S1, S2 etc. Those wishing to visit Asiatique can also take a free shuttle boat from Sathorn Pier..
There are five different lines operating along the river, which run either all day or only during the morning/evening rush, as follows:
The All Day Services include the Orange Flag and the Blue Flag Lines. The Orange Flag Line runs between Nonthaburi and Wat Rajsingkorn. But it skips a number of the smaller piers along the way (such as Rajinee Pier (N7)). It runs 7 days a week, between the hours of 6am to 7pm, and costs a flat rate of ฿14.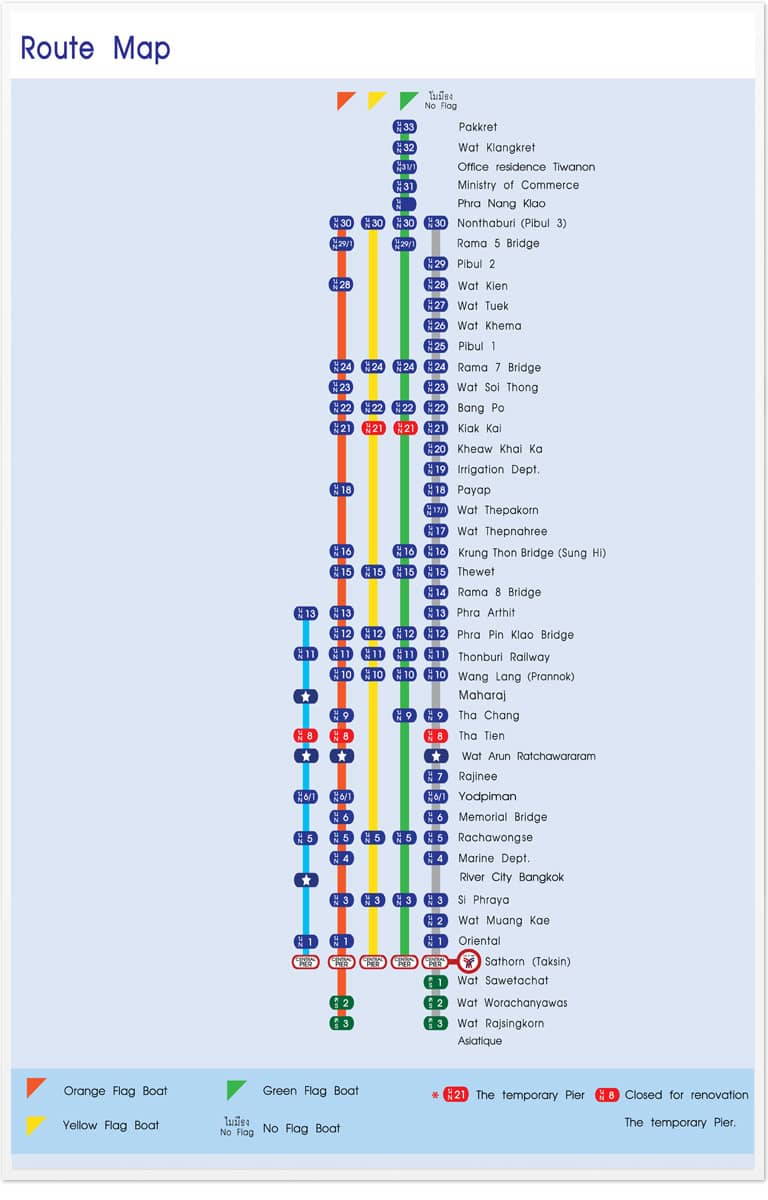 The Blue Flag Line is the dreaded Chao Phraya Tourist Boat, which is a more "user-friendly" version of the standard Express boats, with a more spacious vessel and an allegedly English-speaking tour guide – although with the poor-quality Tannoy system and the wind whipping past, he could well be speaking Swahili for all you know. The Tourist Boat charges either ฿40 for a one-way trip, or a flat fee of ฿150 for a ticket, although this ticket does entitle you to ride the boat all day, or at least for the hours it's operational (9.30am – 4pm). It skips the majority of piers along the route, stopping only at the major tourist destinations (the Grand Palace, River City etc.).
The Commuter Services include the No Flag, Yellow and Green Lines. The No Flag (Local) Line runs from Nonthaburi (N30) to Wat Rajsingkorn (S3). Predominately a commuter service, it operates between the hours of 6.45 am – 7.30 am, and again from 4pm – 4.30pm, Monday to Friday. Tickets are between ฿8 – ฿12, depending on distance. The Local Line stops at almost every pier along the route, making it slow going for tourists in a hurry.
Similarly, the Green Flag Line is another commuter-oriented service, running from Pak Kret (N33) to Sathorn (Central), via Nonthaburi (N30). Like the Local Line, it runs two services a day, Monday to Friday. The Morning Service runs from 6.10am – 8.10am, and the afternoon service from 4.05pm – 6.05pm. Fares are again dependent on distance, ranging from ฿10 to ฿31.
The Yellow Flag Line runs from Nonthaburi (N30) to Sathorn (Central). It also runs two daily services, Monday to Friday – the morning service runs from 6.15am – 8.20am, and the afternoon service from 4pm – 8pm. Fares are again dependent on distance, ranging from ฿19 to ฿29.
Long Tail Boat
Cost: Negotiable – expect to pay anything from 500 ฿ – 2000 ฿ upwards, depending on length/duration of trip and your own negotiating skills.
Hours of Operation: Dawn till Dusk
Pros: Exotic. See a different side of Bangkok.
Cons: Scams are not unheard of.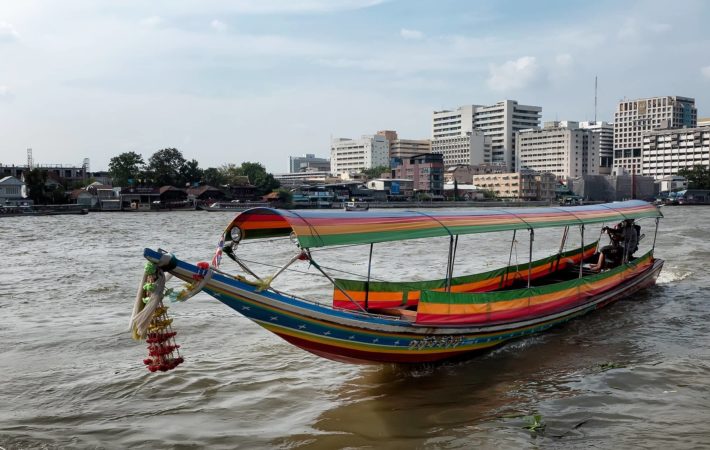 Made famous(-ish) by the Roger Moore Bond flick The Man With The Golden Gun, long-tail boats are narrow, slender, covered vessels that can zip along the city's narrower canals at stomach-churning speeds. Available for private hire, touts offering tours can be seen at several of the larger piers, such as Sathorn or the Oriental Pier (Pier No.1). Alternatively, tours can be arranged through most larger hotels, especially those located on the river.
Like tuk-tuks, tours are arranged on a fairly freewheeling basis, and routes and fares can be arranged with your guide beforehand. Reports vary on a good price. Some report paying ฿600 to 700 for an hour tour, and between ฿1500 to 1800 for an hour and a half (which seems a little steep).
A few websites have warned of scams involving long-tail boats, especially those offering seemingly too-good-to-be-true discounts (i.e ฿100 for a half-day). Usually these are of the "stop-at-gem-stops" variety, although at least one website reports cases of hapless tourists being taken out into the middle of the river and gouged for cash before their guide agrees to take them into shore. As with most of these situations, it's best to trust your instincts, or book through a hotel/tour operator.
River-Crossing Ferry
Cost: ฿3
Hours of Operation: Dawn till Dusk
Pros: Can't be beat when it comes to, uh, crossing the river
Cons: Any cons are negated by the fact that you'll be in a ferry for about a minute.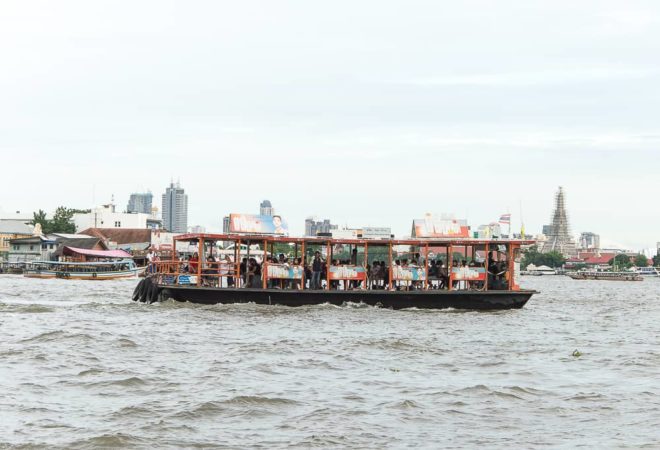 Not much needs to be said about these. Bangkok.com identifies 32 points in the river where one can pay ฿3 (yep, that's one more than two) to be escorted across the river by a fairly ramshackle wooden raft. Such ferries can be found at most piers in the city. And, um, that's it.
Khlong Saen Seab Express Boats
Cost: ฿9 – ฿21
Hours of Operation: 5.30 am – 8.30 pm (7pm at weekends)
Pros: Skip the traffic. See a different side of downtown Bangkok.
Cons: Overcrowding can be a problem at rush hour. Safety is certainly NOT first, nor second or even third. You'd better enjoy looking at trash.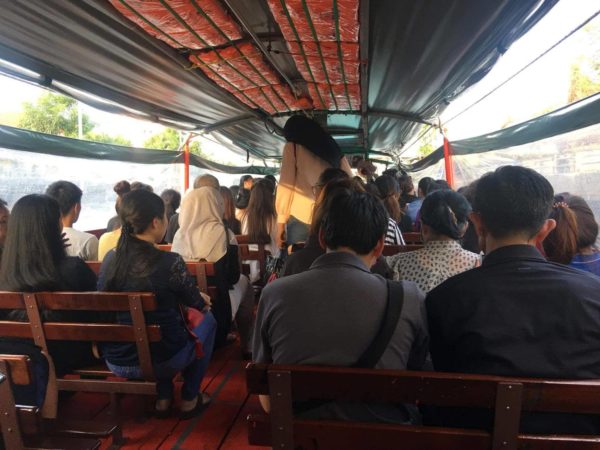 The Khlong Saen Seab is a major canal that cuts an aquatic beeline through some of the most prominent areas of the city, including Sukhumvit, Pratunam, and Ramkhanheng. A number of express boats service the route, providing an alternative traffic-free route for commuters and tourists alike.
The express boat service is split into two lines, the Panfa Leelard Line, which terminates at Panfa Leelard, near the Golden Mount, and the Wat Sriboonreung Line, which terminates at (surprisingly enough) Wat Sriboonreung. Both intersect at Pratunam Pier.
A single ticket (which can range in price from ฿9 – ฿21, increasing by increments of ฿2 depending on distance travelled) can be purchased for both lines – don't toss it before switching boats!
Riding the boat itself can be something of an adventure – they weren't kidding around about that "express" bit in the name. To avoid a dousing with filthy canal water backwash, make sure you grab a seat up front if possible. Getting on and off the boat can be a challenge too, often involving a little light jumping – women with short skirts and/or high heels, take heed.
Unusually for Bangkok transport networks, the Khlong Saen Saep Express has an excellent and informative website, which also includes guides to reaching the various piers along the route from the nearest mass transit station and some nearby points of interest for many of the piers.
Also Khlong Saen Seab express boat service offers a ฿200 boarding pass from Pratunam to Klong Banglumphu (a walking distance to Khao San Road). The pass is available everyday from 10.00 am to 6.00 pm. The boat comes every 30 minutes.
Private Hire
Motorcycle Taxi
Cost per km: ฿10 for first km, increases in increments of ฿5 – ฿20 afterwards
Pros: Fastest things on the road. Available almost everywhere, and can go almost everywhere.
Cons: Occasional unscrupulous drivers. Possibly the most dangerous means of travel on this list.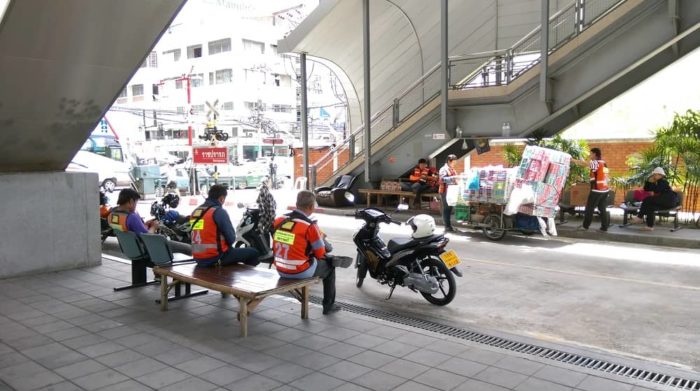 Motorcycle taxis (or just motorsai to the locals) are the daredevils of the Bangkok transport network. Capable of zipping between gridlocked traffic at often pant-wetting speeds, they're not for the faint-of-heart. But they're pretty much unbeatable for bang-for-your-buck speed when you're running late for work.
Recognizable by their distinctive orange vests, motorcycle taxi drivers can be found waiting at charmingly ad hoc ranks near the entrances to many of the city's sois, mass transit stations, or outside large shopping and entertainment centers. The larger ranks will usually have a large signpost displaying local destinations and fares. However, these are often written in Thai script, with the occasional exception at local businesses and attractions like BIG C.
Fares generally work on a loose zoning system, and are fairly standardized. So it's generally around ฿10 for the first km, with the price increasing in increments of ฿5 – ฿20 afterwards. Generally speaking, these fares are not up for negotiation – simply state your destination, hop on the back, and pay the correct fare at the end of the trip. Note that in some tourist areas like Siam, these fares increase sharply, and can be as much as ฿40 a kilometer. Freelance motorsai can also be flagged down from the side of the road if they happen to be passing and you're not near a stop. As there's no set price for these kind of transactions, you'll have to negotiate a little. However, if it's a route you take regularly, you can usually hand over the standard price without receiving any complaints.
A few more unscrupulous drivers, particularly outside of the downtown area, may take advantage of your farang naivety to squeeze a couple of extra baht out of you if you ask about the fare. Although the vast majority of motorbike taxi drivers are commendably honest. I was once chased down by one to hand me back my ฿10 after I mistakenly paid for a ฿30 ride with two ฿20 notes.
Bear in mind that most Bangkokians use motorbike taxis for the 5 – 10 minute trip from the BTS to their condo. Rapid trips back and forth are the driver's bread-and-butter. While they'll rarely turn down a long-distance fare, you can expect to have to pay over the odds if you want a driver to carry you across town.
Safety on motorcycle taxis is very much an afterthought. While helmets are occasionally provided for longer trips along main roads (primarily to avoid incurring the wrath of the traffic police), this is not the norm, and near misses all too often become direct and messy hits. It's a definite case of caveat emptor.
If you need to commute regularly by a motorcycle taxi, it's better to have health insurance.
Tuk-tuk
Cost per km: ฿20 – 50 flag-fall (depending on driver), roughly ฿20 extra per following km
Pros: Iconic. Fast. Genuinely quite fun.
Cons: Pricey compared to other, similar modes of transport. Notoriously dishonest drivers. Increasingly rare in many parts of the city.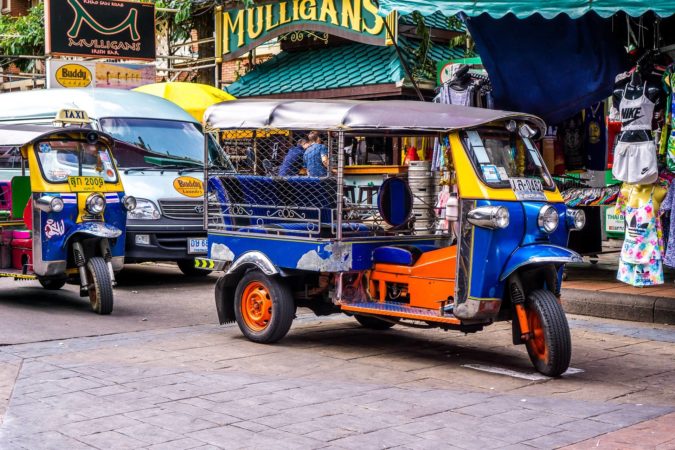 Ah, the (in)famous tuk-tuk. These noisy, spluttering three-wheelers have an undeniable charm about them. And there's something special about careering through a Bangkok night hunched in the back with the wind in your air and recirculated diesel fumes in your lungs.
Whereas once they were as ubiquitous as taxis, the tuk-tuk is becoming increasingly rare on the streets of 21st century Bangkok. Many locals and expats view them as "something for the tourists" rather than a practical, everyday means of transportation. And they're a rare sight in many residential areas of the city. The main reason is that they're even more expensive than taxis. However, tuk-tuks continue to swarm in large numbers at tourist hubs like the Grand Palace, Khao San Road, Siam Square.
Seemingly unregulated, tuk-tuk fares are mostly up for negotiation with your driver. Although somewhere between ฿20 – ฿50 is generally agreed to be a fair figure for a short hop, and longer journeys rarely cost more than ฿150. Note this is a flat rate, regardless of how many people are in the back. Some tuk-tuk drivers may try to entice you into their ride by pointing out how little the fare is per person. For example, an ฿80 ride for four people works out at just ฿20 each.
As in meter taxis, it's usually best to work out how near or far your destination is before negotiating the fare, and to have a general idea of how much you're willing to pay. Most tuk-tuk drivers generally expect you to haggle over the price, so expect a preposterously inflated sum upon first asking.
Despite their appearance, tuk-tuks are generally safer than motorcycles. Although you'll endure almost the same level of exposure to the elements. You're probably more at risk from the drivers themselves, who have been known to get aggressive during fare disputes. The best course of action is to keep calm and walk away if the situation appears to be getting out of control.
Scams involving tuk-tuk drivers are legendary among travelers in Thailand. The best known is the infamous jewelry store scam. A tuk-tuk driver at some local attraction (Grand Palace, Wat Pho etc.) earnestly tricks you to thinking that said attraction is closed. And then they offer to give you a cheap or even free ride to another place nearby. Cue an impromptu visit to a dodgy gem store and some protracted hustling as the scumbag owners attempt to foist fake stones on the unsuspecting traveller for a hefty price. In a similar vein, your "friendly" driver may take you to an overpriced, mediocre restaurant or tailor, for which they receive a little commission. Best course of action is to be wary of any offer that seems too good to be true, and to stay informed of the latest scams.
Meter Taxi
Cost per km: ฿35 flag-fall rate, ฿5.5 – ฿10.5 per km thereafter
Pros: Fast (traffic permitting). Cheap (traffic permitting). Air-conditioned. Frequent.
Cons: Prone to fall victim to Bangkok traffic. A seeming abundance of either dishonest, incompetent, or possibly terminally insane drivers.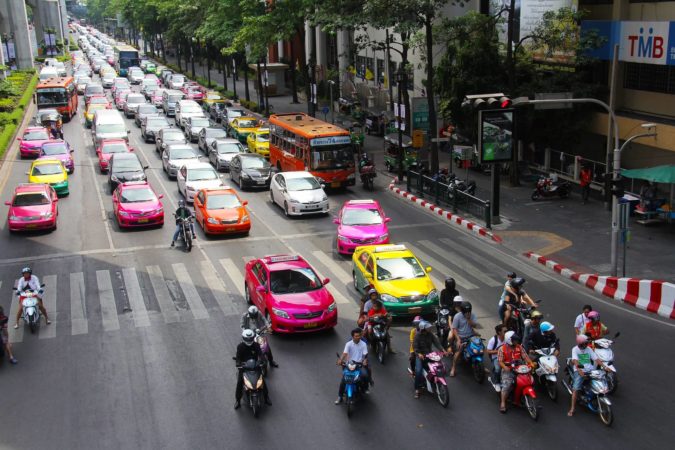 Metered taxis in Bangkok have a poor reputation among both locals and expats, and it's not difficult to see why. Stories of overcharging, reckless driving, fare refusals, aggressive, drunk or drug-addicted drivers are rife. Even the good drivers can easily fall victim to Bangkok's terminally appalling traffic, which can extend a short twenty minute trip to well over an hour. On the positive side, they're cheap, air-conditioned, and ludicrously frequent in most parts of the city.
Generally either bright hot pink, teal, or yellow, meter taxis can be found parked outside the majority of the city's major shopping centers and attractions, or can be waved down from the side of the road if the neon red vacant sign in the windscreen is glowing. There is rarely a shortage of taxis, even late at night. However, be warned that drivers will frequently refuse to take the fare if your destination happens to traverse an area known for traffic, it's raining, they're preparing to clock off, or if it's a day ending with the letter "y."
Bangkok's meter taxis are subtly color-coded. Generally speaking, solid colors (usually pink, blue or red) are owned by the company, with each color representing a different company or co-operative, and rented by the driver. Two-color taxis – of which the yellow/green split is the most common – are the freelancers, who own their own ride. Flagging down one of these freelancers is usually a safer bet when it comes to getting good service, as they're more likely to be concerned about their rep and the state of their vehicle.
Most of the city's savvier residents and tourists are generally moving toward the risk-free taxi apps that are available such as Grab. However, if you must get a meter taxi, a few basic rules will make life a little easier for you:
If the driver quotes you a price outright, refuse it. You can guarantee it'll be a rip-off. Shut the door and wait for the next taxi, which will be probably arriving in less than a minute. In fact, a good rule of thumb is not to get too comfortable until the driver has pushed the meter button – occasionally a driver will accept the fare, wait till you sit down, and then quote you an inflated price. State, "Meter," politely but firmly. If they insist on a flat fee, leave.
Note that most taxi drivers will have rudimentary English at best. Unless you're planning on traveling to a particularly notable areas of Bangkok, it helps to have the name and address of the location in Thai script with you. Having the phone number of a contact at your destination is also extremely useful. There are several pages on the web containing a few useful phrases for dealing with taxi drivers, such as this one from LangHub.
It's also helpful to have a rough idea of where your location is, and the most effective route to take. Don't assume that your driver will know, or that he won't assume you're a gullible tourist who won't notice him taking the scenic route to your destination to try and squeeze a few extra baht out of the meter. Google Maps is your friend, especially with the GPS turned on.
For long trips, the driver will often ask if you'd prefer to take the tollway. Note that if you do so, the cost will be passed on to you – it's usually between around ฿25 – ฿105, depending on the road. The fare will be displayed at the toll station when entering. Personally speaking, I almost always opt for the tollway, as the time saved is worth the small increase in price, especially near or during rush hour, but it's entirely at your discretion.
Tipping is not essential, or for the most part even expected. However, drivers will generally round your fare up or down. For example, if you pay for a ฿96 ride with a ฿100 note, don't expect change. Just the same, you could pay a ฿41 fare with ฿40 and the driver won't raise a brow. However, a small tip would be greatly appreciated if you've had a particularly good trip.
Finally, personal safety is a major concern, particularly with cruising taxis. I know women who refuse to take meter taxis alone. And I've also heard a number of horror stories regarding single females and late-night drivers which probably justify this. Although taxis are regulated in Bangkok, rules are poorly enforced, and there are no shortage of dubious characters prowling the streets under false IDs. Always take note of the license plate and the driver ID pinned to the windscreen in front of the front passenger seat. If possible, ensure that your driver's face matches the picture, and take a note of his name and ID. Where possible, try not to take a meter taxi alone late at night, or while intoxicated. A taxi app is generally a safer bet.
Note that the Department of Land Transport has an app, DLT Check-In which provides a check-in service and offers the chance to give feedback on your driver. I haven't used the app, but reviews have been positive. Also note that the DLT has a hotline number, 1584, which can be called to report any bad drivers.
The blog Bangkok Has You includes a fairly accurate meter taxi fare calculator.
Meter taxis can be booked in advance over the phone via Taxi Radio, for a small fee of ฿20. Simply (you hope) call 1681 and give the operator your pick-up time and location and soon, God willing, a meter taxi will arrive. Unlike the taxi apps featured below, this is a pretty old-school service – you'll receive an SMS (remember them?) confirmation, containing your driver's number. There's no tracking either, so you'll just have to sit tight and hope for the best for 20 – 30 minutes. Also note that the service is currently only available in Thai.
Taxi App Services
Cost: Varies – flag-fall rate is between ฿40 – ฿500
Pros: Convenient. Better regulated than standard taxis. Fewer awkward attempts at trying to explain where your destination is in pigeon Thai.
Cons: Won't someone think of the poor meter taxis? Less handy if you need a taxi like, right now.
So let's talk about those taxi apps.
Taxi apps have a number of advantages over hailing a cab the old-fashioned way. You can key in your destination beforehand, meaning there are no awkward exchanges with your driver over where exactly you're going. Most taxi apps include user reviews, as well as the safety record of your driver, allowing you to make a more informed decision about whose car you're about to temporarily share.
Generally speaking, as private companies with a reputation to maintain, many of these apps are a lot less forgiving than the more freewheeling meter taxi companies when it comes to deviant behavior on the part of their drivers. Which – again, generally speaking – makes them a lot safer than the standard meter taxis. Taxis can be booked in advance at a set time for a small fee. This means you can have one waiting for you the second you leave home.
On the flip-side, booking a taxi using a taxi app can involve an awful lot of waiting around, especially if you're in a fairly obscure part of town. I once lived on a soi so small and tucked away that Grab drivers refused to believe it existed, as if I were calling them from a parallel dimension. There was, however, no shortage of bog-standard meter taxis trolling the entrance to the soi at every time of day. So it was usually worth opting for the five-minute meter taxi wait over the "thirty minutes spent debating the laws of the physical universe" Grab wait. Cancelling can also be a bit of a nightmare with some taxi apps. Some charge a fee for cancelling on your end, while drivers have also been known to kill a trip over the phone before it even begins if the traffic situation is looking a bit hairy, in order to maintain their pristine customer satisfaction records.
The two big dogs on the taxi app scene at the moment are Grab and Bolt, with the smaller Easy Taxi and All Thai Taxi hustling for position. The government recently announced the creation of their own app service, Taxi OK, which was released in 2018 but the app never works.
Let's start off with the big dogs first.
Grab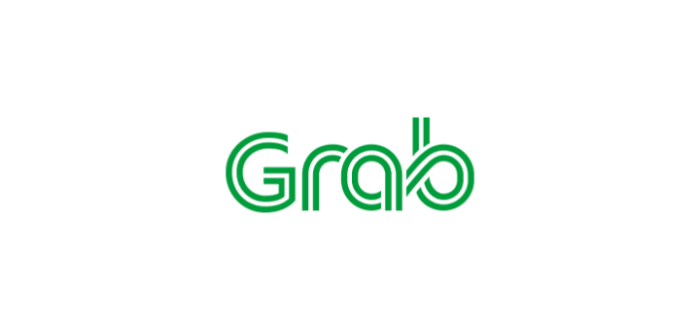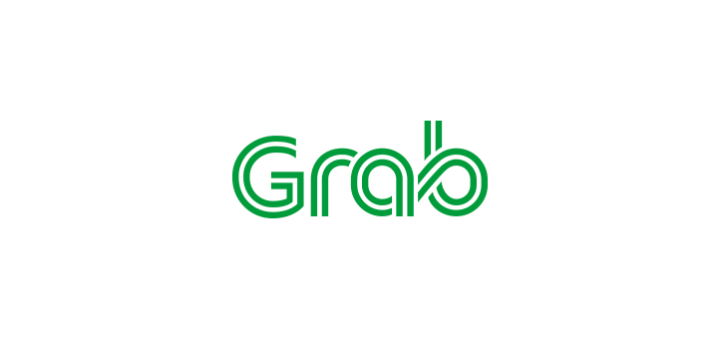 The Malaysian company Grab are popular in Thailand as they are across South-East Asia. Originally a straightforward e-hailing service, they've expanded into other areas including private motorcycle hire, GrabBike, delivery service, GrabExpress, food delivery service, GrabFood, and ride-sharing, GrabCar.
If you've downloaded Grab in any of the other territories in which it operates, you can use it in Thailand, too. It's pretty straightforward to use. Select which service you'd like (from the selection featured below). You'll be presented with a map, on which you can select your pickup point and drop-off point. Your request will be pinged to all of the Grab drivers in the surrounding area, who pop up on your map surrounded by a little colored circle. Green means they've received the request, red means they've chosen to reject it.
Once a driver accepts the fare, you'll receive a little pop-up containing his name, photo, and registration number. You can then follow his icon as it meanders through the streets to your chosen pickup point. The driver will then usually call to let you know when he'll arrive, and to confirm the pickup location. At the end of the ride, pay them the fare and service fee.
Click to download Grab application for Android or iOS.
Grab offers the following options:
GrabTaxi – The original Grab service, GrabTaxi essentially hooks you up with one of those lovable meter taxi rogues for a flat ฿25 booking fee. You can pay either the driver or pay by credit card. Being able to select your destination from a map of the city does take out a lot of the awkwardness of explaining exactly where you're going to your no doubt non-Anglophone driver. And getting to avoid the headache of being rejected by an endless stream of drivers does make that ฿25 worth it most of the time. As GrabTaxis are, well, standard meter taxis, they clock in at ฿35 flag-fall, plus the standard meter rate of ฿5 – ฿10.5 per km after.
GrabCar – Grab's attempt at taking on Uber at their own game, GrabCar is their version of the ride-sharing service. It comes in three additional options:

GrabCar Economy – The cheapest option (essentially, the UberX). Standard Honda Jazzes, Ford Fiestas and the like. Fee is ฿30 flag-fall, plus meter rate of ฿9 per km, with no additional fee for being stuck in traffic.
GrabCar+ (Premium) – The Uber Black-alike, GrabCar Premium offers the Toyota Camry's, Benzes, and so on. Flag-fall fee is ฿50, plus meter rate of ฿12.5 per km, and again, no traffic surcharge.
GrabXL – Finally, this for-groups option offers 12-seater Toyota Commuters and Nissan NVs for a flag-fall fee of a whopping ฿300, plus a meter rate of ฿20 per km.

GrabBike – Not content with muscling the traditional meter taxis off the road, GrabBike (Win) is attempting to do the same with the humble motorsai. Fares are a tad higher than the standard motorbike taxis for the first few km, with a flag-fall rate of ฿25 for the first 2 km increasing by increments of ฿5 for 1 – 5km. If it's more than 5 km, the rate will be ฿50 for the first 5 km, ฿10 for 5 – 15km and ฿15 for anything beyond 15km. The comparatively safe drivers may make up for the increase in price – obviously, your mileage may vary.
Unlike GrabTaxi, GrabCar has a fixed price, meaning you don't have to worry about traffic.
All Thai Taxi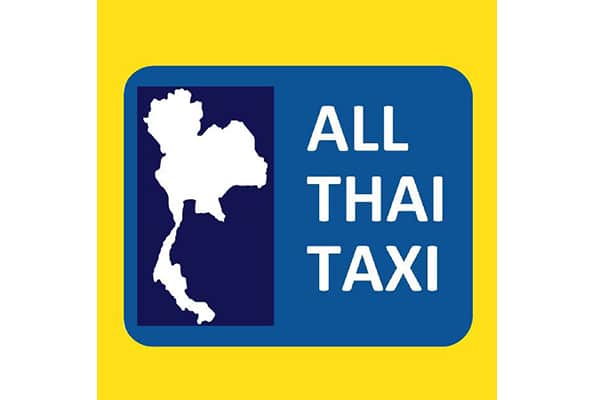 All Thai Taxi are a homegrown company, a subsidiary of airline-themed inter-provincial coach service Nakhonchai Air. Whilst currently holding a smaller market share than Grab or Uber, reviews have been pretty positive, and their Prius-only fleet is a nice touch. All Thai's drivers are paid a flat monthly salary, which reduces the incentive for the usual meter taxi chicanery, and much of their marketing literature prioritizes safety and honesty, so the chances of getting one of the usual mental cases behind the wheel are significantly reduced.
All Thai Taxis can be accessed via either the app, call center (on 0-2018-9799), or by simply flagging one down from the side of the road a la the standard meter taxis. Using the app or call center incurs a ฿40 fee. The app works in a similar fashion to Grab. Punch in your destination and wait for a driver to pick up the call. You'll get the driver's picture, name, and phone number. The rest of the trip runs on the meter.
Priced similarly to meter taxis, the flag-fall rate is ฿35, with a meter rate of ฿5.5 – ฿10.5 per km after.
Easy Taxi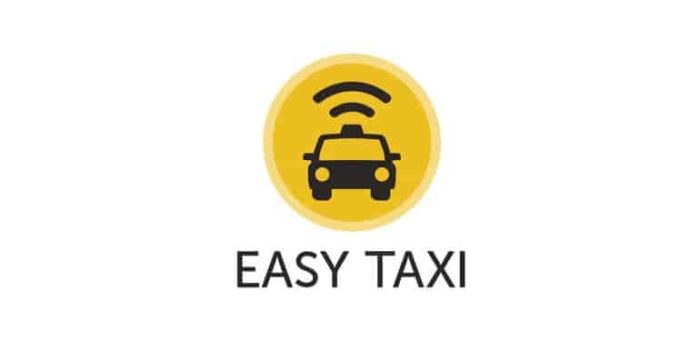 Information on the world-straddling Easy Taxi's foray into Thailand is difficult to come by in the English-speaking regions of the web. It works in a similar manner to GrabTaxi. Open the app with GPS enabled and wait for it to zero in on your location. Select your payment method (either cash or via credit/debit card – most internet-enabled Thai cards seem to work with no problems) and your drop-off point and hit "Request." A booking fee of ฿20 (making it a wee bit cheaper than Grab) will be added to the fare. You'll then be assigned a taxi, who you can see traveling to meet you as an icon on your in-app map. You'll have the option to call or message your driver while you wait.
After that, usual meter taxi fees apply (฿35 flag-fall, ฿5.5 – ฿10.5 thereafter). Although their app appears to be a tad more intuitive than Grab's, the current lack of drivers compared to other companies means you'll be waiting a tad longer for service.
Finding promotion codes for the more popular taxi apps requires a little detective work. You can get a free ride by using the promo code 'HITTHEROAD' for Uber. Other codes can be found at their site directly.
For Grab users, the Grab Promo Code Thailand FB page is frequently updated with promotions – although it, too, is Thai-language only. Promotions.co.th – also Thai only, alas – also publishes promotions. Regular promotions are also published directly via the apps themselves.
Uber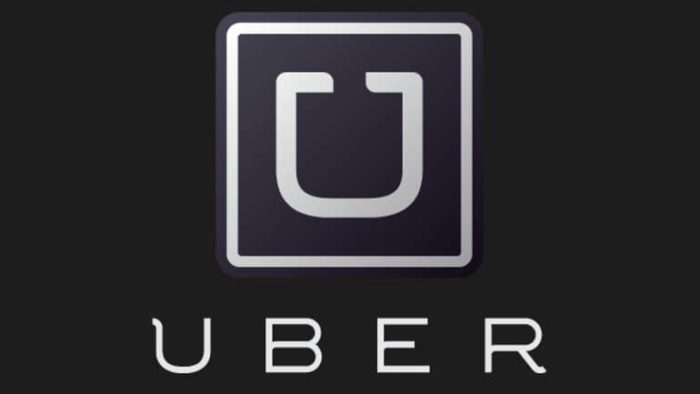 **please note that Uber is no longer available in Thailand**
Uber is arguably the largest ride-sharing company in the world at the moment. Although their conquest of the West has been swift and thorough, they've been dogged by protests in Thailand, where protectionist taxi drivers have been pushing hard to have them declared illegal. And the government, in an equally wishy-washy way, has been listening. Despite currently existing in a legal grey area, Uber's campaign for the hearts, minds, and wallets of Thai commuters and travelers has continued apace. And advertising stands are a recurring feature within many of the city's shopping centers.
Using Uber is a painless process, and certainly preferable to standing in the rain flapping your arms around like a low-rent Batman. Download the app on to your phone or tablet, register your details and your credit or debit card number to begin. Set your pickup location and choose 'Request' to ping a driver. You can get a rough estimate of the fare here, too. Enter your destination and your route will pop up on the map. You'll also get the name, photo, license plate, car make and model of your driver. When they arrive, they'll give you a call and you can hop in and leave. At the end of your trip, the fare is automatically deducted from your card, and you'll receive a bill informing you how much the ride costed.
If you already have an Uber account from your country, it can be used in Thailand just as it would be back home, provided you can get hold of a wifi connection. Some blogs have pointed out that you don't need GPS enabled to use Uber – decline the Enable Location Services warning and simply punch in your destination manually. Uber's website has some advice for changing your personal details (e.g phone number) if you switch to a local SIM.
Currently available for Uber users are the following options:
UberX – The low-cost Uber option. Typically a modern four-seater. According to BK Magazine, UberX clocks in as the cheapest of the taxi app services, with a mere ฿10 flag-fall fee and a meter rate of ฿4 per km/฿3.5 per minute of traffic.
Uber Black – The original Uber service. For when you'd rather show up to that office party in a Benz or a Beemer. BK Magazine has Uber Black clocking in as the most expensive of the taxi app services, with a flag-fall rate of ฿50 and a meter rate of ฿14 per km/฿2.5 per minute of traffic. Hey, luxury comes at a price.
Uber SUV – Uber Black, except with a six-seater SUV instead of a standard four-seater. The flag-fall rate for one of these classy behemoths is ฿50, with a meter rate of a whopping ฿14 per kilometer/฿2.5 per minute of traffic. It'll set you back a pretty penny, but splitting the fee six ways does take some of the sting out of the high fare.
*Uber tends to change the price more frequently than other services
The fare may be affected by surge pricing in gridlocked parts of town where there's a higher demand for drivers. Surge areas on the map will be shaded in either yellow, orange, or red, depending on the level of traffic. Although you'll be able to pick up a car faster in these areas, you will have to pay a slight fare increase of between 1.3 – 2.2 x the usual rate. So a ฿100 fare in a standard area will be ฿130 in a surge area.
As mentioned above, Uber currently exists in a legal grey area in Thailand. This can make things a tad difficult at times when trying to use their services. A spate of stings by undercover police officers in the Siam and Sukhumvit areas of Bangkok has made hiring a car in those areas particularly difficult. In Pattaya, there have been a number of attacks on Uber drivers, and those suspected of being Uber drivers, by rogue meter taxi goons. The chances of facing problems are slim, but it's something to consider.
Limousine
Cost: Varies – between ฿1000 – ฿4500 for a one-way downtown trip is about standard.
Pros: Travel in style. Wave superciliously as you pass the proles in their meter taxis.
Cons: Bit pricey.
A number of limousine companies are available in Bangkok for the more discerning traveller, offering high-class luxury vehicles at high-class luxury prices. Specializing in transport from/to the airport, many companies also offer rides to neighboring provinces such as Pattaya and Ayutthaya.
There are endless options when it comes to hiring luxury cars. The most prominent and reasonably-priced option appears to be the service offered by Airports of Thailand (AOT), who offer a number of vehicles ranging from the Mercedes Benz E300 to the swish BMW 7 series. Fares seem to hover around the ฿1200 region for a Toyota, increasing to ฿2000+ for the 7 series.
Oriental Escape is another company who come highly recommended by those in the know. Fares for a downtown hop range from around ฿1000 for a bog-standard Camry, up to ฿4500 for a ride in a Mercedes S-class.
Helicopter
Cost: Around ฿90,000 – ฿100,000 per hour
Pros: Soar over the traffic. Feel like a rock star.
Cons: Probably not a feasible option unless you're either a millionaire or on a particularly generous expat package.
For when you really need to channel that Phil Collins flying-into-Live-Aid-vibe, a number of companies in Bangkok offer the option of chartering a helicopter to your destination. Full disclosure here – my employers are not quite generous enough to bankroll me the $3000 it would cost to actually try out either of these, so I'm mostly relying on the online recommendations of those lucky few who follow.
From what I gather, Advance Aviation and Skydance appear to be the two biggest operators when it comes to charter helicopters in the city. Their prices are similar, with Advance charging ฿87,500 per hour (plus VAT) for a ride in their EC-135 and Skydance charging ฿93,625 (again, exclusive of VAT). Both appear to operate between dawn and dusk.
General Hints and Advice
With so many options available for getting from Point A to B, it's worth doing the research before setting out. Things like the weather, time of day, big events etc. can make a big difference. Here's a general breakdown of available transport, and what to take when:
Weekdays:
Early Morning (5am – 7am): Traffic is genuinely mild during this time, getting progressively busier towards 7am. There may be some congestion along major roads like Sukhumvit or Phahon Yothin from around 6am onwards, particularly near the entrances of schools, but nothing too strenuous. Taxis, minivans, and buses are still an option at this time for longer journeys – however, traffic coming into the city from the suburbs may cause some delays. You might save a little money taking a taxi if you usually take the BTS/MRT/ARL/BRT or motorcycle taxis) during this time.
A number of Chao Phraya Express Boat lines begin operating at this time – the Local Line operates from 6.45am – 7.30am, the Orange Line begins operating at 6am, and the Green Flag Line operated from 6.10am – 8.10am, and the Yellow Flag Line runs from 6.15am – 8.20am. For commuters entering the city from Nonthaburi and the northern suburbs, this could be a massive time and money saver. The Khlong Saen Seab Express Boat service begins operating at 5.30am, which could also save a lot of time for those who live and/or work near the canal.
Morning Rush Hour (7am – 10am): Traffic ramps up quickly during this time. In many areas, traffic police begin re-directing traffic, causing gridlock. Taxis are no longer a sensible option in the city centre for anything but the shortest of short hops. The BTS/MRT runs at peak frequency during this time, meaning a train should arrive once every 2 – 3 minutes – however, due to the influx of passengers, large queues can form at some stations (e.g Asok), which may cause delays and general discomfort. However, they are the best option for longer journeys in the downtown area during this time. Motorcycle taxis are a good option for short hops during the rush hour(s), as they can weave effortlessly through the traffic. Buses and songtheaws should be avoided (again, except for short journeys – and only then if you're not in a rush, as even side-streets can quickly become congested).
Only the Orange Flag Line remains operational on the Chao Phraya after 8.20am, and remains operational until the afternoon service begins at around 4pm.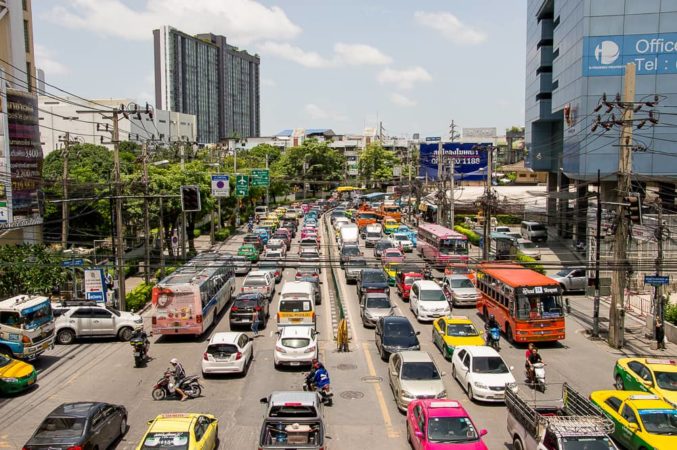 Daytime (10am – 4pm): Traffic begins to taper off during this time. With the majority of youngsters at school or work, Bangkok begins to take on a Night of the Living Dead-style vibe as the elderly shuffle out to reclaim the streets. However, traffic remains moderate throughout this time – it's possible to get a taxi along the main roads like Sukhumvit, but expect it to be a little slow-going. Roads going into and out of the city quieten down a bit, making the bus or minivan an (admittedly slower) option. Tuk-tuks run throughout the more popular tourist areas, and may be an option for short hops (depending on your tolerance for negotiation). Minivans may also save you a little time, as they can make use of the city's expressways.
Frequency of trains on the BTS/MRT drops significantly during the daytime period – expect to wait 5 – 6 minutes for a train. For trips of one or two stations, it may be quicker and more cost effective to get the bus during this time. Similarly, this is a good time to ride the songtheaw in areas that are serviced by them.
Evening Rush Hour (4pm – 9pm): Traffic begins to ramp up as the majority of schools empty between 3.30pm – 4pm, and continues to rise as offices begin bleeding staff out into the city from 5pm onwards. The roads (taxis and buses in particular) should be avoided wherever possible during these times. Once again, the BTS/MRT are at their most frequent during these times (a train every 2 – 3 minutes), but expect extremely long queues, particularly at stations like Asok and Siam. However, mass transit is your best bet for these times if you want to get to your destination quickly and relatively cheaply. Minivans are also an option at both rush hours, as their comparatively svelte size allows them to bypass much of the worst gridlock.
The Chao Phraya Express runs its afternoon service during this time – the Local Line runs a service from 4pm – 4.30pm, the Green Flag Line runs a service from 4.05pm – 6.05pm, and the Yellow Flag Line runs a service from 4pm – 8pm, which may be a safer bet than the roads. The Khlong San Saeb Express also continues to run during this time, closing down at around 8.30pm.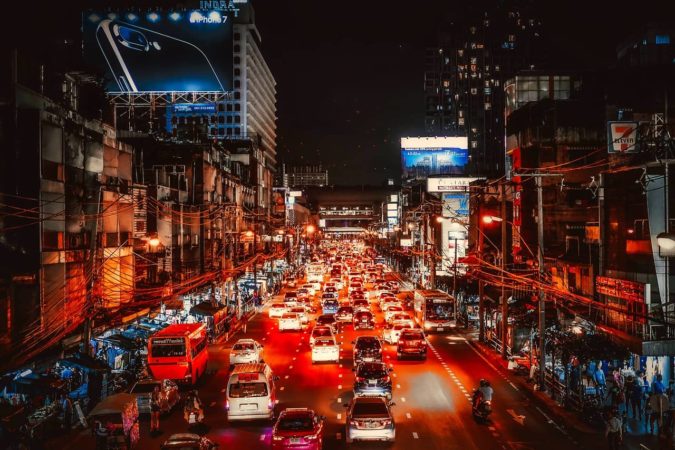 Late Night (9pm – 5am): After a small surge around 9pm as the major shopping centers close and night-time revelers take to the streets, traffic begins to taper off to very agreeable levels as midnight approaches. The BTS/MRT slows to between 5 – 8 minutes of wait time between trains as the night wears on, finally ceasing operations at midnight. The majority of buses stop operating at 11pm, with the exception of the cream-red colored Night Bus. Songtheaws stop running at around 10pm. Many motorcycle taxis begin to wind down their activities at the 10pm/11pm mark, although some can be found at particularly busy nightlife spots throughout the night.
Basically, your best option for travel late at night is the humble taxi. With the roads mostly clear, (except for around some of the busy nightlife areas like lower Sukhumvit or Khao San), you can expect to have a speedy and fairly painless journey. However, you do need to be a little more mindful of your personal safety as the night wears on and the scam artists (or worse) begin to multiply. Using a taxi app like Grab or Uber is a safer bet.
Weekends/Holidays:
Although generally quieter than the weekdays, traffic can still be a major problem at the weekend and during holidays – Saturday night in the Sukhumvit area can be a nightmare, for example. The BTS/MRT generally runs more infrequently at the weekend, with a wait of around 5 minutes between trains common. Other than that, schedules are generally the same as during the week. There's no change to either the bus or minivan schedule at the weekend, making them a good, cheap – if somewhat unpredictable – option. A few online commentators have pointed out that a number of bus services, such as the popular number 47 (which runs past MBK/Khao San Road and a number of other tourist destinations) are free at the weekend.
Getting a boat is a little trickier. On the Chao Phraya Express, only the Orange Flag and Tourist lines are available. On the other hand, the Khlong San Saeb Express runs a similar schedule to the rest of the week, although it ceases operations a little earlier (7pm). Its proximity to a number of major sites of interests and the shopping hub of Pratunam makes it a pleasant choice for a Saturday outing, if you happen to be nearby.
Further Information
After much deliberating, I've decided not to include rental vehicles here, as the amount of information required essentially justifies its own article.
For further information about Bangkok's transport networks, http://www.bangkok.com has a wealth of useful information, as does Travelfish.