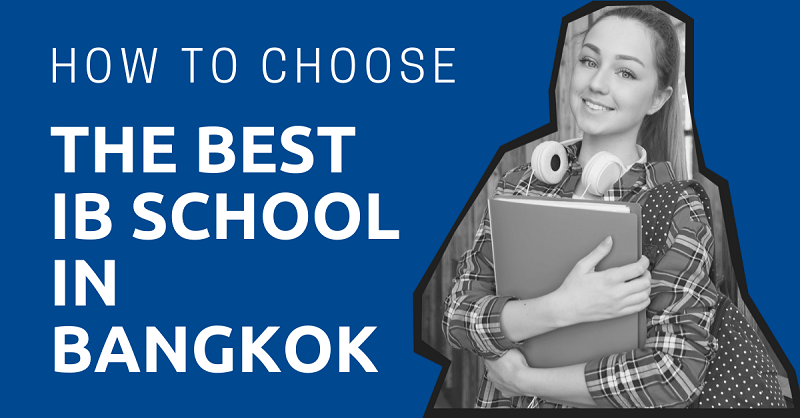 The International Baccalaureate (IB) Organisation was founded in 1968 in Switzerland. The brainchild of teachers at the International School of Geneva, it aimed to establish an internationally-recognised qualification specifically adapted for the world's increasing population of 'third-culture kids' – the children of diplomats, NGOs and other expatriates who spent a significant chunk of their childhood abroad.
Initially offering only a diploma for those about to finish secondary education, the additions of the Primary Years Programme (PYP) and Middle Years Programme (MYP) in the 1990s saw the IB curriculum expand to cover every stage of school life. A fourth programme, the Career-Related Programme, was added in 2012, with a heavier focus on developing skills for the workplace.
The IB's focus on critical thinking skills and creativity – as well as its heavy emphasis on cultivating intercultural understanding – has made it a popular and much sought-after qualification for many expats with school-aged kids. And with 5,500 schools across 159 countries offering IB programmes, it's easy for students to 'pick up where they left off' if there's a sudden need to switch countries.
Here in Thailand, there are currently more than 25 schools offering at least one IB programme, scattered all across the country. In this guide, we'll talk you through every aspect of IB in Thailand, from deciding if it's right for your child to what to consider before signing up, as well as how Thailand compares internationally.
What is the International Baccalaureate?
Nowadays the International Baccalaureate (IB) – formerly the International Baccalaureate Organisation (IBO) – is a Swiss non-profit foundation, based in Geneva. Essentially operating like a franchise, once a school has been authorised they're given everything required to start teaching the IB (curricula, assessments, branding, textbooks etc). Authorised schools are dubbed IB World Schools by the organisation itself.
The IB organisation is divided between three regional centres – IB Africa, Europe and Middle-East (IBAEM), headquartered in the Hague (which as of 2011 also houses the organisation's curriculum centre), IB Americas (IBA), based out of Bethesda, Maryland, in the US, and (most importantly for us) IB Asia-Pacific (IBAP), based in Singapore. Assessment and grading services are provided by an office in Cardiff, UK.
In addition to this, there are also smaller sub-regional associations known as Associations of IB World Schools (AIBWS). These associations are made up of practicing IB World Schools, and encourage inter-school collaboration, support best practices and provide professional development services. As of 2023, Thailand currently lacks an AIBWS.
The IB Curriculum
Key to the IB's popularity is its innovative, forward-thinking curriculum. Rather than relying on rote learning and textbooks, the IB curriculum emphasises creativity and critical thinking.
Students studying in IB programmes enjoy a great deal more independence than students in most standard schools. They bear the brunt of responsibility for their own learning, with teachers taking on the role of facilitators rather than the classic 'sage on the stage.' Students are also free to pursue topics which interest them, and conceive their own projects.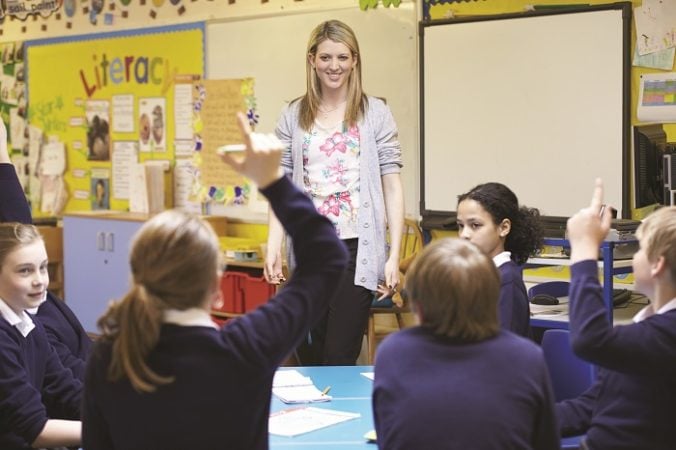 IB courses are inter-disciplinary in nature, focussing on connecting ideas across different subjects – for example, an English-language project on Galileo would take in maths and science, in addition to creative writing. Students are expected to be able to make connections between their experiences and the world around them, and to apply core skills such as reflection and communication across a wide range of situations.
Grading in the IB is rigorous, and academic standards are extremely high. Students are expected to take the initiative and be in charge of their own learning, as well as comfortably presenting ideas to their classmates. The IB also supports healthy debate on just about all and any subjects, and students are encouraged to question their biases.
The IB is in no way an easy ride. However, it's this rigorous approach that has made the IB such a well-regarded qualification globally.
IB Programmes
As stated above, the International Baccalaureate is divided into four separate programmes
the Primary Years Programme (PYP)
Middle Years Programme (MYP)
Diploma Programme (DP)
Career-Related Programme (CP).
Interestingly, although they share ideas and approaches, the four programmes were not designed to follow on from each other – each programme stands on its own, and it's not necessary to have studied an earlier programme to enrol in a later one (e.g you don't have to have studied in the MYP to enrol in the Diploma Programme).
As a result, many schools may offer just one or two programmes, offer it on an opt-in basis or even offer individual courses rather than the whole programme.
The programmes break down as follows:
Primary Years Programme (PYP)
Ages: 3 – 12
The PYP covers elementary-level schooling. Its aim is, according to the IB, to 'nurture and develop young students as caring, active participants in a lifelong journey of learning.'
The PYP places a heavy emphasis on learning-through-doing, and projects and other activities are the general order of the day.
Students are expected to be in charge of their own learning, and the course aims to encourage self-efficacy (the belief one has in their own capabilities) in students. PYP students learn with just one teacher over the course of a day, allowing ideas to transition smoothly across a range of different subjects.
In their final year, PYP students are expected to contribute a project towards the PYP Exhibition – a big demonstration of all of the knowledge they've accumulated over the course of their studies. The students themselves are allowed to choose their project's central idea, basing it around a trans-disciplinary theme.
Middle Years Programme (MYP)
Ages: 11 – 16
Like the name suggests, the Middle Years Programme covers middle school (lower secondary) -level schooling. In the MYP, students are expected to be able to make connections between their experiences and the world around them, and to begin applying the theoretical knowledge they've gained in class to real life.
MYP students are also encouraged to think about issues locally, nationally, and globally.
The MYP covers eight subject areas – Language and Literature, Individuals and Societies, Mathematics, Science, Physical and Health Education, Language Acquisition, Arts, and Design. The curriculum also includes immersion in four 'themes' – namely Approaches to Teaching, Approaches to Learning, Global Contexts, and Concepts.
Unlike the PYP, students learn each subject with separate teachers – however, teachers are expected to co-ordinate their classes to emphasise the links between chosen topics.
At the end of the MYP, students are again expected to produce a project, based on an area of personal interest. These projects are then assessed by both the Project Supervisor and externally moderated by the IB themselves.
Diploma Programme (DP)
Ages: 16 – 19
The oldest of the IB Programmes (and for a long time its only programme), the Diploma Programme covers upper (high) school level and provides students with a qualification that aims to prepare them for university.
At the heart of the DP is the aptly-named DP Core, which consists of three required components – namely Theory of Knowledge (in which students analyse the process of 'knowing' things), the Extended Essay (a 4000-word paper, conceived and researched solely by the student) and Creativity, Activity, Service (CAS) (non-academic activities, including art or other creative pursuits, sports, and community service – which we'll come back to later).
Students are also expected to select and study six subjects across at least five different subject areas. The subjects they can select from are Studies in Language and Literature, Language Acquisition, Individuals and Societies, Sciences, Mathematics, and the Arts.
At the end of the DP, students also take a final exam which is assessed externally. These examinations are taken on the same day by all IB students worldwide.
Careers Related Programme (CP)
Ages: 16 – 19
The most recent programme to be offered by the IB, the Careers Related Programme provides an alternative to the DP for students who wish to focus on a course tailored more towards the world of work than higher education.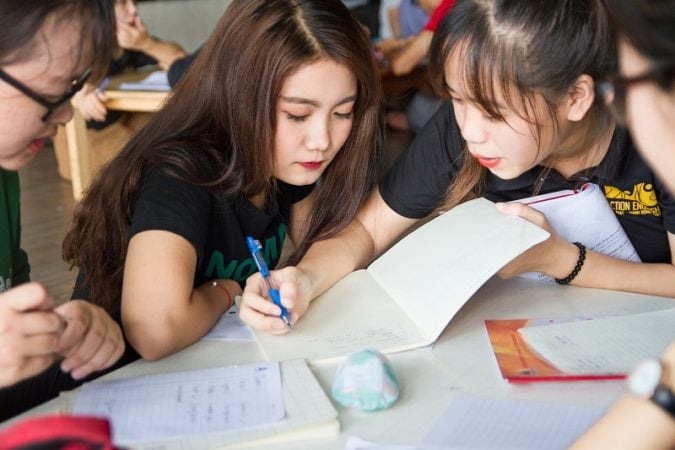 The CP consists of three parts. First is the CP Core, which is made up of Personal and Professional Skills (covering things like problem-solving, ethics, and personal responsibility), Service Learning (applying knowledge and skills to community needs), Language Development (learning a second language), and a Reflective Project.
Secondly, students take two subjects of their choice from the Diploma Programme (see above), and finally a course in Career-Related Studies (in which students take a more practical approach to developing work-related skills).
CP students are also assessed by an exam at the end of their studies.
Assessment
The IB scoring system for each programme works as follows:
The maximum possible score for the MYP is 56 points. Students are expected to achieve a minimum score of 28 points to be eligible for the MYP certificate.
The maximum possible score for the DP is 45 points. Students are expected to achieve a minimum score of 24 points to be eligible for the DIB Diploma.
CP students must have completed all components of the CP Core to a satisfactory level, have earned a minimum grade of 3 in at least two DP courses and have completed a career-related study to the school's satisfaction.
Needless to say, getting the top marks is far from easy. Normally, just 0.65% of DP students worldwide attained the top score of 45.
How Thailand Compares
IB DP scores in Thailand have ranked above the international average with an impressive pass rate at over 90%.
Average IB DP scores in Thailand ranked a little below regional competitors such as Malaysia and Vietnam (although their pass rate of 91.6% was a little below Thailand's). 
With just one or two percentage points separating the three countries – and with all of them still well above the international average – Thailand's academic achievements are still fairly respectable.
Choosing the Right School
There are a number of things to consider before enrolling your child into an IB course here in Thailand. Some of the most important things to think about are:
Accreditation
Any school wishing to offer the IB should first be authorised by the IB organisation. Getting authorised is a long and complex process, with schools having to hit a number of professional development targets and working closely with the IB development team before applying.
Once they've passed this process, they are designated IB World Schools and can advertise themselves as such – a full list of IB World Schools in Thailand. You should ensure that any school in which you wish to take the IB has been authorized first.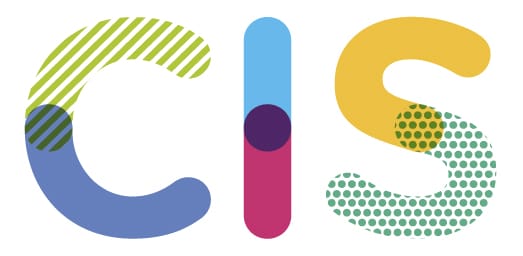 In addition to IB authorisation, it's worth checking your school's accreditation more generally. Good international schools will be accredited by an official organisation such as the Council of International Schools or the New England Association of Schools and Colleges.
Academic Performance
A school's prior academic performance is a good indicator of quality. Good schools will generally make their IB results available – check the school website or sites like Which School Advisor.
For those looking to take the IB Diploma, remember that the maximum possible score is 45, so you should focus on schools which average out as close to that number as possible. The best IB schools will average out at around 40, but any school with grades above 33 is worth looking at.
Pass rate is also important – expect good schools to have a pass rate of over 95%.
It should be pointed out that these numbers shouldn't be taken as gospel. Averages can be misleading by their very nature – one bad score in a school with just ten IB Diploma candidates will have a bigger impact than 5 bad scores in a school with 100 students.
However, they can provide a good general baseline of quality alongside the other factors we've mentioned.
Reputation
Reputation is something a little harder to quantify, but odds are you'll know it when you see it. Check the international school forums and review sites. Speak with other parents.
Which schools are getting all the praise? Which are you being warned against? Sure, it's not perfect – you'll always have people with an axe to grind who'll warn you off an otherwise fine institution.
But you should be able to get a general baseline idea of which schools are good for the IB and which should be avoided.
Teachers
Again, sometimes teacher quality can be a little hard to quantify, and putting too much faith in qualifications isn't always a good move – there are incredibly gifted and experienced teachers who aren't laden with certificates, and there are truly abysmal teachers who are.
However, a school being able to show evidence of professional development through qualifications can again be a good baseline indicator of quality.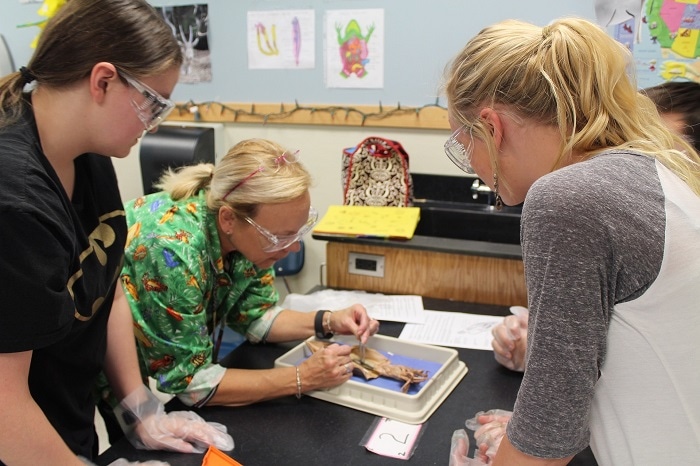 There are two IB-specific professional-development qualifications out there for teachers – the IB Certificate in Teaching and Learning, and the Advanced Certificate in Teaching and Learning. Teachers studying for the basic IB Certificate are certified in one level (e.g MYP), and learn about the curriculum, professional development, and assessment and learning.
The Advanced certificate is broader, looking at all aspects of the IB. Getting these certificates is not easy – not only must teachers have a solid grasp of their subject matter at a level far above their students, they must also be skilled, inquisitive, and capable of thinking outside the box.
Whilst not necessarily a deal-breaker, a school with teachers possessing these qualifications could certainly give them an edge over schools with teachers who do not.
School Ethos
Again, a school's ethos is something that can be difficult to quantify, despite many schools attempting to do so in their promotional literature. We're all familiar with the buzzwords that schools throw around to promote themselves (learning is fun! we're like family!), but how many schools consistently live up to those values?
Familiarise yourself with the school's professed values first – do they hold any religious or political views which might clash with your own? What is their approach to education? Then go look for yourself, and see how closely those values align with the real thing.
When you're walking round the school, how are students behaved? Are they neat, well-dressed and polite, or screaming and cursing with their neckties round their heads? And how about the teachers? Are they professional-looking? Do you think your child would excel under their supervision?
Remember, the IB is a demanding qualification, requiring a lot of collaboration and organisation from students.
Sure, first impressions can be deceptive – we all have off-days. However, it's still worth keeping your eyes and ears out on that all-important school open house day.
Subject Availability
The IB Diploma currently covers 32 different subjects and an impressive 55 different language options. However, each school will offer different subjects, and it's impossible for any one school to cover everything.
This probably won't be an issue for most students – however, if your child is adamant about studying a relatively niche subject (say, Swahili) it's worth doing the research to find a school which offers it.
Thankfully Thailand's IB schools do offer a broad range of options, from the common (English Language and Literature, Physics, Mathematics) to the more esoteric (Business Management, Global Politics, Environmental Systems, and Societies).
Languages are particularly well-covered – most schools will offer Thai-language options and many offer a good mix of European and Asian languages (French, German, Spanish, Swedish, Mandarin, Korean, Japanese etc).
Tuition Fees
While any international school education is unlikely to be cheap, fees at IB schools tend to be considerably higher. It's not just because the IB is considered a more prestigious qualification, either – the IB curriculum is much more resource-intensive than other curricula, and IB classes require more teachers per pupil.
With some quick back-of-the-napkin maths, we worked out that enrolling your child into the first year of an IB Diploma programme in Thailand will cost around 720,000 THB per year in tuition fees alone – and most international schools will have extra costs on top of that (building fees/books/transport/meals/enrolment fees etc.).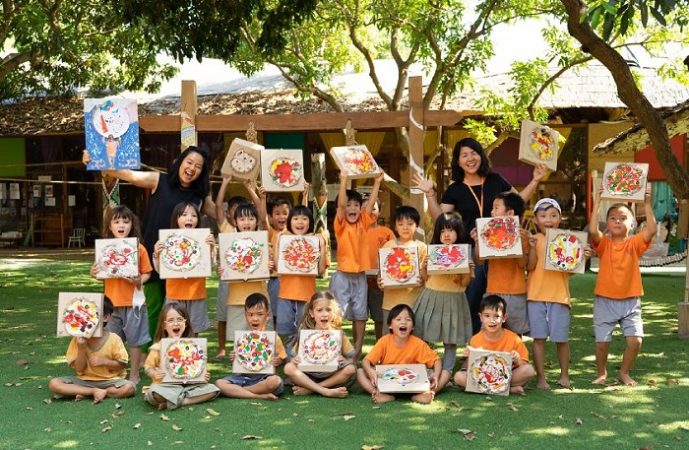 The best value-for-money DP programme we found was at Panyaden International School in Chiang Mai, where tuition fees for the first year of the IB DP are 453,000 per year (which is still only a little below Which School Advisor's average annual rate of THB456,000 per year).
On the other end of the scale, tuition at the highly-regarded International School Bangkok will set you back an eye-watering 1,014,000 per year.
School Calendar
The majority of international schools follow the Northern hemisphere academic calendar, running from August/September to June/July, and as almost all schools offering the IB are international schools you can expect them to follow this same schedule. Schools will offer either two (US/European schools) or three (UK schools) semesters per calendar year.
As stated above, all IB students in the MYP, DP or CP take their exams at the same time – namely in May and November – and IB schools in Thailand will therefore schedule their calendars around these dates.
Teaching Hours
It can't be stressed enough – the IB requires a lot of work from students. Students taking the IB Diploma are expected to choose at least six subjects to study over two years, which require up to 150 hours of teaching hours at Standard level and up to 240 teaching hours at Higher level.
Because of the open-ended nature of the IB – and other factors such as school scheduling – the number of hours students will spend in class may vary. So – for example – a student only taking three art-based subjects in the DP Lower Level might have fewer class hours per week than someone taking four STEM subjects.
In terms of the school day itself, expect the majority of IB schools to operate on a similar schedule to other international schools (e.g opening at 8am and closing at around 4pm).
Class Size
The IB strongly recommend that the smaller the class size the better – there should be no more than 25 students in any one IB class.
Most of Thailand's IB schools have adhered to this – for example, classes at ISB's DP average around 15 students, while classes at NIST range from a maximum of 18 – 19 students per class at Early Years level to 23 – 24 students per class at Years 7 – 8.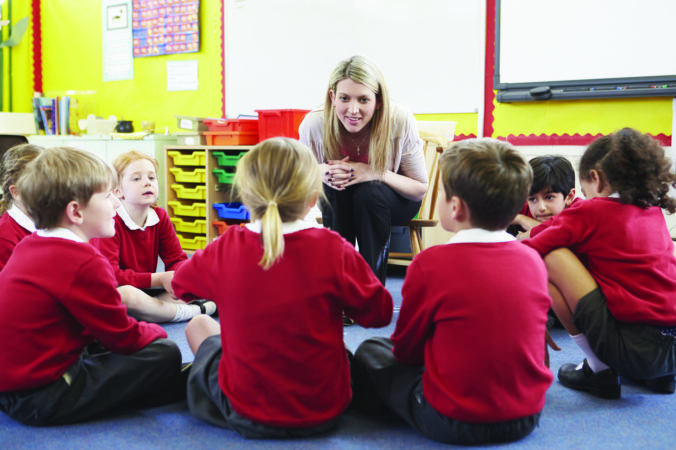 Due to the high demands of the International Baccalaureate, you should ensure that class sizes at your chosen school are kept nice and small – too many students may mean your child won't be getting the close attention they need to deal with the workload.
Extracurricular Activities
DP students are expected to take part in extracurricular activities as part of the Creativity, Action, Service (CAS) component of their course. As the name suggests, these activities must either by creative (e.g something artistic), active (e.g sports-related), or provide a service of some kind (e.g charity or community work).
Once upon a time students were expected to complete 150 hours of CAS activities, dedicating roughly a third of that time to each of the three categories. Nowadays there's a lot more flexibility, but students are still expected to complete at least two activities for each category and to provide evidence of taking part in CAS activities on a weekly basis, as well as producing a CAS project spanning at least a month.
In keeping with the IB's general ethos, students are given a lot of leeway in how they choose to achieve their CAS goals. They may decide to start a local recycling drive, for example, or take up baking. Most good IB schools will provide a large number of extracurricular activities in which students can get their feet wet (for example, NIST claims to offer over 300 in everything from sports and drama to environmental activism).
It's a good idea to see how well-covered your potential schools are for extracurricular activities – not only will it be beneficial for the IB itself, but extracurricular activities in general provide all kinds of benefits for students, from social to creative.
Location
This one's kind of a no-brainer, but it is worth considering in addition to everything else. Ideally your school should be easy to get to from home/work – and this goes doubly-so in Thailand's major cities, where the endless, soul-crushing gridlock can sometimes make short trips take hours.
You'll need to think hard about whether or not your ideal school is worth moving to be closer to (if you have that luxury), or if you're better off settling on somewhere not quite-as-ideal but much nearer by.
Thankfully Thailand's IB schools are located all over the place, with some (like NIST) located in central Bangkok, while others (like ISB) are located way out in the suburbs, so you should be able to find a suitable school close by so long as you live in one of the country's major population centres.
Your Child
Perhaps the most important thing of all to consider is your child's happiness. Remember, the IB is a very demanding qualification, and it's not for everyone. It requires lots of collaboration, public speaking and independent learning, so if your child struggles with any of those they're going to have a tough time of it.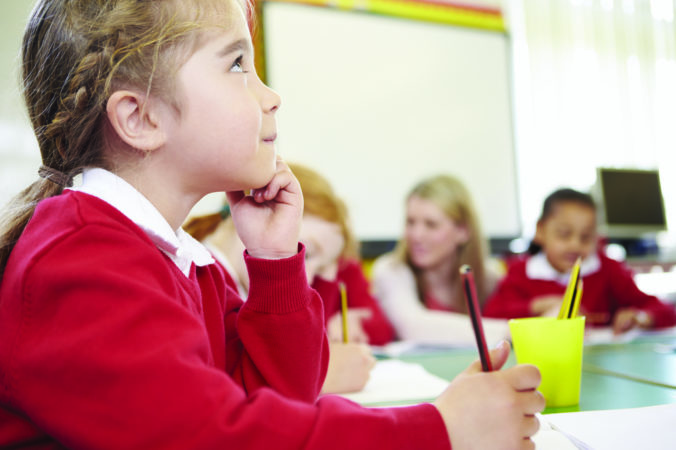 It'll help a lot to give your child a key role in deciding whether or not they'd like to study the IB. Take them with you on Open Days when you can. Let them research the curriculum, and ensure they know exactly what they'll be letting themselves in for – and, of course, how beneficial it could be for them.
Ultimately, they're the ones who'll have to do all the work, and a child who's happy in their work will get on better than a child who's profoundly miserable.
Schools Offering the IB in Bangkok
There are currently 33 'IB World Schools' (schools offering at least one IB programme) in Thailand.
Here is a complete list, with links to their websites for further information:
Bangkok
There are currently 14 schools in the capital offering IB programmes. Three (KIS International School , Concordian International School, and NIST International School) offer the 'full IB' (PYP/MYP/DP).
Pan Asia International School offers just the MYP and DP, while Ascot International School and St Andrews International School, Bang Na offer the PYP and DP, Roong Aroon International School offers MYP and CP.
Bangkok Patana School, Regents International School – Rama 9, Ruamrudee International School, Singapore International School of Bangkok, St Andrews International School, Bangkok and Wells International School's On Nut Campus all offer the DP, while the Canadian International School of Thailand and Wells International School's Bang Na Campus offer just the PYP.
Bangkok Suburbs
International School Bangkok in Nonthaburi currently offers the IB Diploma, while Magic Years International School and Didyasarin International Preparatory School offers the PYP. Satit International School of Rangsit Univsersity, in Pathum Thani, also offers the PYP.
Other Provinces
In addition to Bangkok, you can find international schools offering the IB curriculum throughout Thailand including:
Chiang Mai
There are currently three schools offering IB programmes in Thailand's northern urban centre. Interestingly, one of them (Prem Tinsulanonda International School) is the one of the only two schools in Thailand to offer the 'Full IB' (PYP/MYP/DP) and the Careers-Related Programme. American Pacific International School also offers the full IB, but not (as yet) the CP, while Panyaden International School offers just the DP
Phuket
There are two schools in the popular expat/tourist centre of Phuket currently offering IB programmes. UWC Thailand International School offers the full IB, while British International School, Phuket offers the DP, and Phuket Thaihua ASEAN Wittaya School offers the MYP.
Hua Hin
There is currently only one school offering an IB programme in Hua Hin – the appropriately-named Hua Hin International School, which offers the IB DP.
East Thailand
St Andrews International School, Green Valley, in Rayong, is currently offering the IB Diploma and the PYP, while Garden International School, Eastern Seaboard, Ban Chang offers just the DP. In Chonburi, International School Eastern Seaboard is also offering the DP, as are Regents International School in Pattaya.
North-East Thailand
Despite its size, there is currently just two schools in Thailand's Isan region offering an IB Programme – Udon Thani International School and Silver Fern International School. Both schools offer the PYP.
Now, on to You
No matter what level of education your child is at, Thailand has you well-covered if you're interested in letting them take the IB. With a large number of schools to choose from and a respectable record of academic achievement, there's almost certainly a school out there for you.
However, it would be wise not to rush into enrolling on a programme without doing the legwork first. The IB can be very demanding on students, and choosing the right kind of school for your child's needs might make or break their chances of success.