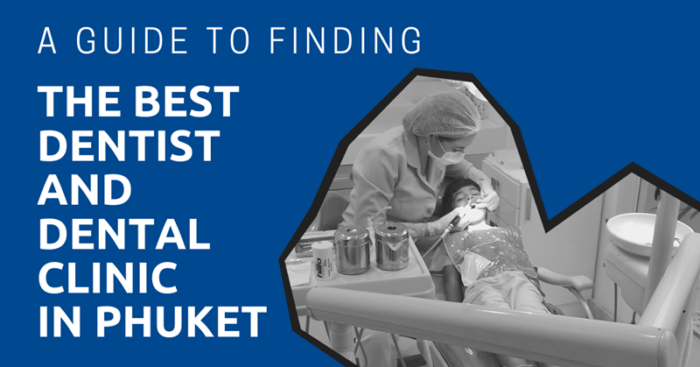 Are you currently on the lookout for a dental clinic in Phuket?
Phuket is undoubtedly one of the most famous places in Thailand. It's a small island that's full of beautiful beaches and modern facilities.
You can also find a lot of good dentists here as well.
In this article, you will learn about what you can expect from dentists in Phuket, including their expertise, how much they charge, what you need to do, and which clinic you should go to. 
"*" indicates required fields
Overview
We know that Thailand is one of the leading countries in the world for medical tourism. Their medical facilities are great and the prices are much more affordable than the West.
And it's also the same for dental tourism. In fact, thousands of Australians fly to Thailand each year for dental tourism. Comparing treatments like dental implants, they can save thousands of AUD, while having the chance to explore Thailand at the same time. 
Similar to Chiang Mai, Phuket is another popular destination for dental treatments. Expats and tourists alike can fly here, get dental treatments, and enjoy Phuket's beaches, nightlife, food, and culture that is famous worldwide.
Dental facilities in Phuket are on par with Bangkok, the capital of Thailand. There are a lot of dental clinics available – from premium, name brand clinics to private, specialist clinics.
All of them staff certified dentists who can provide you with any dental treatment you need at almost half the cost of Western institutions. What's more, some of the clinics are JCI accredited, a certification given to those institutions who adhere to quality care and equipment standards.
In other words, good dental centers are plentiful in Phuket, and there's a good chance that you'll find one in your local area no matter where you're staying.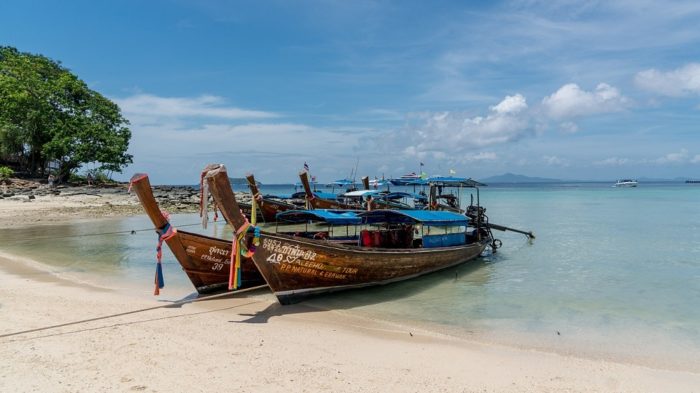 Dentists Qualification
Dentists in Thailand are qualified. In fact, it is mandatory for them to obtain a Doctorate in Dental Surgery (DDS) before practicing.
Most dentists in Thailand are qualified after six years of studying and training from universities in Thailand. They are strictly governed by the Thai Dental Council. You will also be able to find several practicing dentists that have gained their degrees overseas and have set up operations back in Thailand. 
Dentists also operate in a collective network and will refer you to other dentists if needed.
For instance, if you visit a clinic for a particular implant complication case, they may recommend another dentist that is more specialised to treat your ailment.
The same is the case with Phuket, which has an array of orthodontists, oral surgeons, aesthetic dentists, periodontists, prosthodontists, and implantologists at your service. For reference, here's what each of these specializations mean:
Aesthetic dentists – specialize in crowns, teeth whitening, and veneers.
Endodontists – specialize in root canal
Implantologists – specialize in teeth implants
Oral surgeons – specialize in oral surgery
Orthodontists – specialize in braces, retainers
Periodontists – specialize in periodontal disease and oral inflammation
Prosthodontists – specialize in tooth replacement.
Nonetheless, if you are an Expat and are currently residing in Phuket or even travelling for a holiday, your dental care will be stress-free as you can expect the same treatment that you would receive in your own country.
Facilities
In recent years, Thailand, alongside South Korea, has become one of the leading destinations for dental tourism in Asia — and for good reason. Chock-full of modern equipment and internationally trained physicians, doctors, and dentists, Thailand's standard of quality can be compared to that of the USA, Germany, and India.
What's even better is that dental tourists who visit Thailand for their procedures enjoy huge savings, with the average rate of savings being close to 60% when compared to the West. The best value is usually for dental implants, veneers, and teeth whitening.
As a result of this standard, dental clinics in Phuket are equipped with modern equipment that is employed in general and restorative dentistry, like dental implants.
Some of the higher-end facilities in Phuket also use digitized Panoramic and Celplometric X-rays — which is new technology that helps with quicker diagnosis and treatment planning while reducing radiation exposure.
Most clinics in Phuket are well equipped with the basic treatment facilities and have at least two treatment booths.
However, some of the bigger centers like the Phuket Dental Signature clinic host a 3-storey modern dental center that has its own digitized x-ray center and 12 treatment rooms.
Price
One of the reasons Thailand has a heavy influx of medical tourists is due to its prices. It gives Expats and tourists a real chance to save money – especially when their home counties charge hefty fees.
This is also the case with dental services in Phuket as well.
Let's take for instance Phuket Dental Signature, one of the more premier dental clinics in Patong, Phuket. While first-time consultancy is free, a regular teeth whitening procedure may cost you around $190.
For comparison, the same procedure may start from £300 (USD 400) in the UK, cost an average of AUD 800 (USD 580) in Australia, and may go as high as $650 in America.
The table below show you the average price for popular treatments in Phuket.
Please note: These are estimated prices that you may find in Phuket clinics for simple procedures with the standard treatment plans. As the treatment gets more complex, the prices are subjected to change.
| | | | | |
| --- | --- | --- | --- | --- |
| Dental Clinic | Zoom Teeth Whitening | Crown (Standard Alloy) | Veneer (Composite) | Tooth Extraction |
| Phuket Dental Signature | $190 | $250 | $140 – $170 | $45 |
| DDS Dental Clinic | $260 – $320 | $320 | $130 | $30-$45 |
| Pearl Dental Clinic Phuket | $160 – $230 | $320 | $100 – $160 | $30 – $40 |
| Dental Studio | $150 | $450 – $500 | $160 – $190 | $40 |
| Dental Smile Clinic | $230 | $300 – $450 | $152 | $50 – $60 |
| Sea Smile Dental Clinic | $150 – $175 | $400 – $450 | $160 | $50 – $65 |
| NEW SMILE DENTISTS | $160 – $250 | $420 – $640 | $130 – $160 | $65 – $100 |
| Phuket International Hospital Dental Centre | $160 – $190 | $550 – $650 | $200 – $260 | $60 |
Of course, these prices are just an estimate and each clinic will have to discuss your specific procedure during consultation. For example, you may require a crown that lasts longer than a regular ceramic one.
Therefore, based on your needs, clinics will set their prices accordingly as well. It is always useful to do your research before selecting a clinic.
If you think the price that the dental clinic offers you is too expensive, you can always walk out and choose another clinic.
Dental Clinics in Phuket
In this section, you will be able to find some more information on some of the popular international dental clinics in Phuket.
We'll also cover where they're located, their general prices, and their facilities.
Phuket Dental Signature
Located in Patong, Phuket Dental Signature is the largest dental clinic in Patong, coming with a team of general dentists, specialists, and a 3-storey building that is well-equipped with some of the world's leading dental equipment, such as a digitized x-rays and 12 treatment rooms.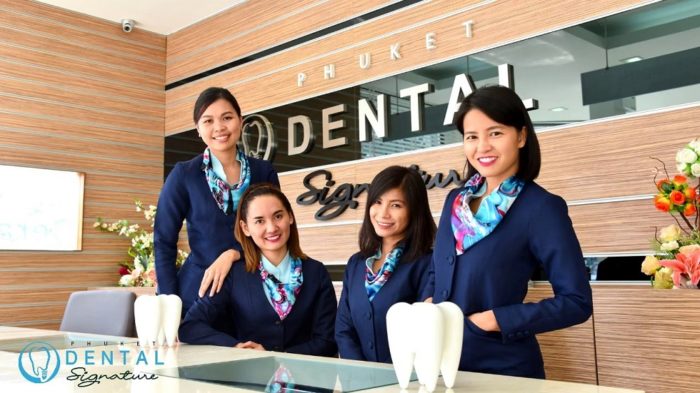 It is a subsidary of Thailand's award-winning dental center, Bangkok International Dental Center (BIDC), which is one of the biggest dental clinic networks in Thailand, employing over 100 dentists.
BIDC is the first Joint Commission International (JCI) accredited dental center in Thailand, which guarantees the clinic's healthcare standards set by an internationally recognized organization.
This clinic is an ideal choice if you are in Patong and want to go to a clinic that has similar standards as in the West.
Phuket Dental Signature offers a range of treatments and packages. It is located on the main city beach area and is just a 5-minute walk away from Jungceylon shopping mall.
Although they aren't the cheapest option available. their price is competitive among other international dental clinics you would find in Phuket.
If you still need to learn more about the rates, you can do so by requesting a consultation with one of their dentists, which will be free of cost.
Because of its size, the waiting times are usually shorter here than other dental clinics in Phuket.
Phuket Dental Signature is also a good place for dental implants. They offer a post-treatment dental implant warranty for full jaw, instilling you with the confidence that your treatment is of high-quality.
Phuket International Hospital Dental Center
Operating since 1985, Phuket International Hospital Dental Center (PIHSDC) institution is one of the oldest dental centers in Phuket. It is located inside Bangkok Hospital Siriroj, a premium private hospital in Phuket city center.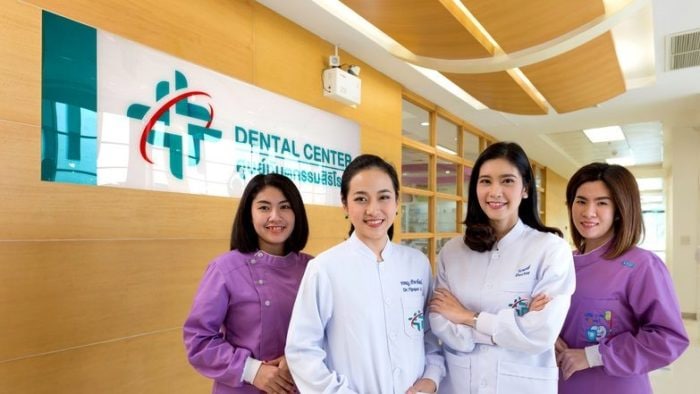 The clinic is headed by Dr. Panachai (who has a Degree in Dentistry Sciences and a certificate in Prosthodontics) and staffs at least 15 practising dentists that are qualified in various specialties such as cosmetic, general, and orthodontic dentistry. You may be referred to a specialised dentist depending on your case.
PIHSDC has hosted several overseas clients and also provides medical assistance in case you would like to continue your after-care treatment in your own country.
When compared to other dental clinics in Phuket, PIHSDC sits in the upper-range when it comes to price. For example, a new crown would cost you in the range of $530 – $739, which is higher than Phuket's average of $400-$500.
The hospital hosts waiting patients with a self-service beverage area with refreshments, free personal computer access with internet access, free wifi, and free shuttle and parking, making your visit as enjoyable as it can be.
Phuket International Hospital Dental Center also offers an opportunity to plan your dental tourism as it provides you with an option to select your hotels. 
New Smile Dentists
If you want to undergo any cosmetic dental work or are on holiday and need emergency treatment, New Smile Dentist, Phuket, offers all the services you may be looking for.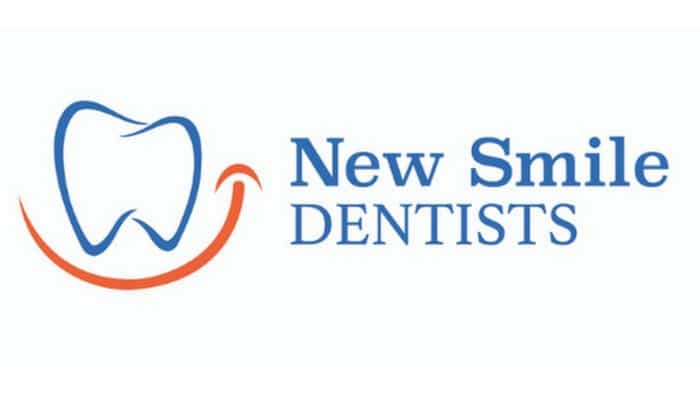 The clinic is well-equipped with modern facilities that you would find in medically-advanced countries. It is located a short distance away from the popular Patong beach.
Formerly named Promjai Dental Clinic, New Smile offers clean and modern technology with an EU-standard treatment plan. The clinic is also certified with international associations such as the International Congress of Oral Implantologists.
This clinic also staffs dentists that specialise in implantology, cosmetic dentistry, and pediatric dentistry (if you are looking to get a check-up done for your children). The dentists here are multi-lingual and speak fluent English. They are internationally-trained and provide translation services in French, Dutch and Japanese.
The treatment price at New Smile Dentists is quite good. However, you will be charged an estimate of $16 for a consultation while other clinics such as Phuket Dental Signature offer it for free.
Zoom Teeth whitening will cost you around $255 and fusing a metal crown into porcelain will cost you around $410 – 640. 
The clinic is located very close to the Merlin hotel, which is situated beach-side and is also surrounded by shopping shacks, bars and restaurants. With such a distinctive location, you will be able to relax before and after your dental treatment.
New Smile Dentists have an active Facebook page that you can even check for reviews and promotions that they are currently offering.
Sea Smile Dental Clinic
With 40 staff dedicated to help you with your dental treatment, Sea Smile Dental Clinic is a well-renowned center that is built for dental tourism. Firstly, it operates an ISO 9001 certified in-house dental-lab.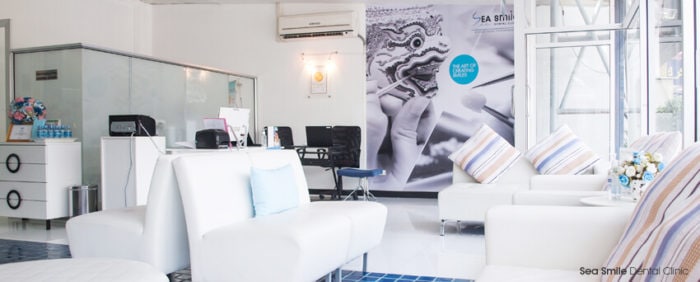 Secondly, Sea Smile is also a member of the Malo Clinic Partnership. It's one of the world's largest networks of dental facilities. They are connected with international dentists and can also provide you with a recommendation abroad.
And lastly, Sea Smile has also been awarded the Joint Commission International (JCI) accreditation in recognition of extraordinary patient care and organization management.
Treatments at Sea Smile are the standard plans that include veneering, crowns & bridges, tooth extraction, tooth whitening and cleansing, and even complete mouth reconstruction.
Sea Smile Dental Center is well-equipped when compared to other local and privately-owned centers. It has its own on-site dental laboratory with digital x-rays (some clinics may request you to get this done externally).
The clinic also has 5 treatment rooms, ensuring that you will not have to wait in the clinic before you are treated.
The staff are fluent in English. You will be able to pick the right treatment plan for yourself as the dentists give you an in-depth explanation of your particular case, in English.
Here are some examples that should give you an idea of Sea Smile's rates: Composite Veneers cost $156 per tooth, Zoom Teeth Whitening costs $281, Porcelain fused to metal crown costs $281 – $562 based on your case, and a root canal treatment for your molar tooth would be priced at $312 – $437.
Overall, they are slightly more expensive than other international dental clinics in Phuket.
One distinctive payment option that Sea Smile Dental provides is the MAC Credit Financing Procedure — a loan specifically designed for medical and cosmetic procedures. 
Sea Smile Dental Clinic also has their branches in Bangkok under the name of Bangkok Smile.
Procedure
Once you've chosen your preferred clinic, book an appointment and get your treatment.
Setting an Appointment
This part is quite simple. Most dental clinics accept walk-in clients. If the dentists are free, they will immediately tend to you (at least for a consultation). And if you're willing, you could get started with your treatment right away.
Do note that It's not the same with hospitals though, where queues are typically longer.
Either way, you can always call and book ahead. To schedule an appointment, give the clinic/hospital your name and phone number, and book a time.
Some hospitals and clinics may require you to submit an appointment form online, so dentists get some time to review your case.
Getting Your Treatment
On the day of the appointment go to the center and provide your details at the counter/ information center. You might need to wait for a few minutes before your name is called.
The waiting rooms are air-conditioned, well-kept, and hygienic.
Once you are called into the treatment room, the dentist will examine and ask you questions related to your case (most dentists speak good English). In some cases, the dentist may require you to get an X-ray or a dental CT scan done.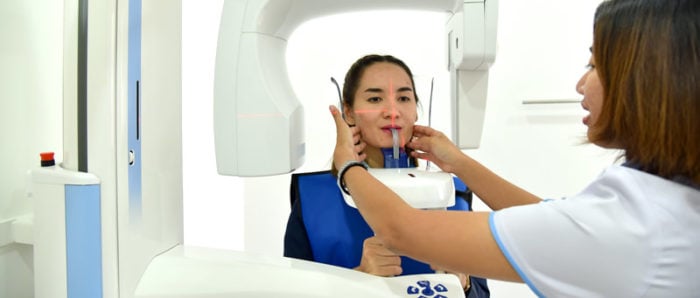 The results of your scan are sent to your dentist digitally. Your dentist will diagnose you and draft a treatment plan that might require further appointments.
At the beginning of a larger procedure, you will be given the option to use a local anesthetic. Most dentists will explain the process to you before starting so you understand what's going to happen.
Once your treatment is done, you will be given aftercare instructions. Dentists might recommend you follow a diet or take certain medication. If the procedure is not complicated, you could be in-and-out within an hour.
Follow-up Treatment
The dentist may ask you to return for a check-up after your treatment and in some cases, you might need additional treatment. For example, if you had a root canal treatment, the dentist may ask you to return in a week's time to check your progress.
Unless further treatment is required, a regular check-up will usually be free of charge.
Paying The Bill
Post-treatment, you'll be guided to the waiting room. When your name is called, the receptionist will give you a receipt and break down your cost.
Dental clinics don't accept foreign currency. It is best to exchange your currency to Thai Baht as paying in cash is the common form of payment. However, most clinics accept credit cards and debit cards, as long as they are Visa, Mastercard, or AMEX. If you're transferring money from a foreign bank account, you may incur extra charges.
If you're a resident or have a Thai bank account, you can also pay through wire transfer.
Insurance
If you have health insurance, confirm its validity at the clinic you've selected. Most dental centers have an insurance plan and procedure as well, so it would be ideal to call and check if your treatment can be claimed. You might need to carry a few documents and do some paperwork.
Even if your insurance company is not under their coverage, clinics can provide you with a medical certificate and receipt, which you may be able to use for claiming.
Dental Insurance
Dental insurance in Thailand usually comes with general coverage for teeth cleaning, fillings, and extractions. However, some procedures like cosmetic and restorative dentistry may not be covered. You can compare plans and buy dental insurance from Mister Prakan.
Social Security
If you are employed in Thailand, you are also entitled to social security benefits. In terms of dental insurance, you are allocated 900 baht/year for general treatments. While the amount is quite low, it can be useful as it entitles you to a free health check-up every year. 
If you want to use your social security, you can inform your clinic directly when you first contact them. You will need to fill out a form and register your claim. Once you have filled it, you need to attach the receipt and submit it to the Social Security office that is near to you.
Now, on to You
Finding a dental clinic in Phuket is simple and you shouldn't have problems selecting one that fits your requirements. However, if you are still hesitant to go to a private clinic, we recommend you visit Phuket Dental Signature. They may not be the most economical, but their experience and years of service will help you get the standard of treatment you desire.
Their prices are also competitive among international dental clinics in Phuket.