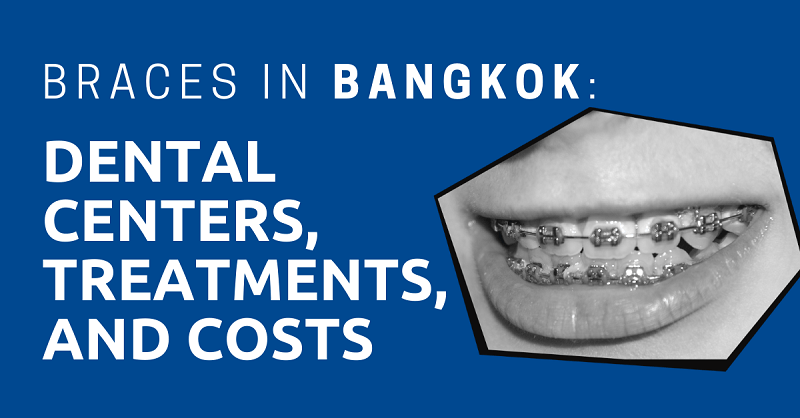 Growing up, my protruding teeth never bothered me. But once I started university and working, my confidence dropped. My teeth were so badly aligned, they actually changed the shape of my face. I was afraid to smile. And when it came to talking to strangers, I couldn't bring myself to do it.
I ran into a friend of mine who I hadn't seen in years, a friend who had had the same problem as me. And her teeth looked amazing. She told me she had braces done a few years ago. Immediately, I wanted to get braces. I wanted to smile and talk with confidence. I wanted to live free from judgement. She referred me to her dentist. And it turned out to be the greatest thing I've done to boost my confidence.
What You're Going to Learn
In this guide, I'm going to explain the process and cost of getting braces in Bangkok. I'll give you three popular dental centers to help narrow down your choices.
And then I'll walk you through my consultation with the dentist. I'll show you step-by-step the process of preparing for and having braces put on, what to do once they're on, and the end results.
If you just want to know a great place get braces, just book an appointment with BIDC.
Types of Braces
When I was deciding on braces, I learned there are five popular picks: metal braces, ceramic braces, Damon braces, lingual braces, and Invisalign braces. I chose metal braces because I didn't mind wearing visible braces, and because they fit within my budget.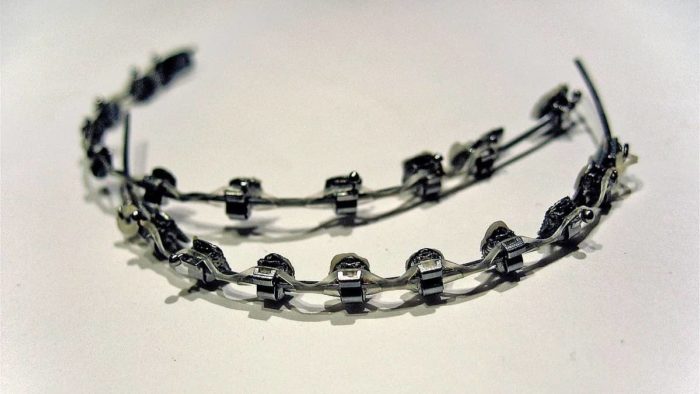 But in case you're wondering, here's a rundown and some general pros and cons of each type of braces.
Metal Braces
Metal braces have been around the longest. And when people hear the word "braces," it's the first image that pops into their heads. But metal braces have come a long way. They've gotten a lot smaller and the technology behind them has changed.
Pros
Cheapest choice
Can be customized
Durable
Cons
Most noticeable
Eating restrictions
Uncomfortable
Ceramic Braces
Ceramic braces have been around since the 80s. They were the first answer to less visible forms of braces. They're popular with adults because the ceramic blends in with the natural color of teeth, making them somewhat discreet.
Pros
Comfortable
Match color of teeth
Durable
Cons
Visible
Expensive
Not suitable for all cases
Damon Braces
Damon braces are unique because they are self-litigating. This means they push and pull your teeth without orthodontists frequently tightening the wires. Because of their size, wearing Damon braces is easier to get used to than wearing metal braces.
Pros
Comfortable
Fast results
Shorter dental visits
Cons
Painful
Expensive
Fixed to teeth
Lingual Braces
Lingual braces are the least common type of braces. They are made of the same material as traditional braces, and follow similar technology. The only difference? They sit behind your teeth instead of in front of them.
Pros
Completely invisible
Can treat severe cases
Cost effective
Cons
Difficult to clean
Expensive
Hard to adjust
Invisalign Braces
Invisalign braces are the newest form of braces. They're popular with adults who want to hide their braces. Although Invisalign braces aren't 100% invisible, they are hard to notice unless your close to them.
Pros
Discreet
No food restrictions
Removable
Cons
Expensive
Long treatment time
Not suitable for all cases
Orthodontists
Some Bangkok orthodontists who work at large dental centers studied abroad, in places like Japan, the UK, and Australia. These orthodontists work according to Western standards and use only the latest orthodontic methods with modern equipment and facilities. Other orthodontists who studied in Thailand may or may not use the latest equipment available, and they may or may not be up-to-date with the latest procedures.
Whichever orthodontist and dental center you pick for your braces, you want to be sure that they are competent and can speak English. Unless, of course, you're fluent in Thai. Otherwise the communication process is going to be challenging. And since you're going to be spending at least two years visiting your orthodontist, you want to have good rapport with them. If you want to check the orthodontist's competency, ask them how long they've been treating people with braces. Ask to see before an after pictures of their previous clients.
And don't always go with the most expensive dental center, thinking you're going to get the best service. I had a friend who went to an expensive dental center and the orthodontist didn't even remove the glue from her teeth after he took her braces off. And if you think you're going to save money by going to the cheapest dental center, think about how much money it'll cost you if they make a mistake and you have to have your treatment done all over again.
Three popular choices for braces are Bangkok International Dental Center, Bangkok's largest dental center; Bangkok Smile Dental Group, a mid-tier dental center; and Thantakit International Dental Center, a small, family run dental center.
Bangkok International Dental Center

Bangkok International Dental Center is one of the biggest dental centers in Thailand. Their office in Bangkok is a megalith, a seven-story building packed with the latest in dental equipment located at 157-159 Ratchadapisek Road in the Din Daeng District of Bangkok. If Ratchadapisek isn't convenient for you, you can check out their other locations at Siam Paragon, Emquartier, and Central Eastville.
Services
When it comes to orthodontics, BIDC offers metal, clear, lingual, self-litigating, Damon, Invisalign, clear aligners, and retainers. But their services don't end there. They also do general and cosmetic dentistry, implants, prosthetics, periodontics, root canals, tooth extractions, and preventive dentistry.
Experience
Most of their orthodontists have graduated from Japan, the UK, USA, and Australia. And they are all accomplished and qualified. Some of their dentists sit on the Thai Board of Orthodontics. Others lecture at universities.
Support
Whether your an expat in Thailand or you're coming here for a medical vacation, BIDC can help you. They will assist you with your hotel and travel arrangements. And they'll even schedule tours for you while you're on your downtime.
Prices
When it comes to cost of braces, BIDC has competitive prices. Their braces are only 20% more than Thai dental centers. And they're 20% cheaper than the most international dental centers in Thailand. But as you can tell from the above info, they provide orthodontic services with only the most modern equipment and techniques.
You can book an appointment with BIDC directly through this form,
Bangkok Hospital

Bangkok Hospital has a dedicated dental center. It is one of Thailand's and Southeast Asia's biggest private hospitals


Their dental center has branches all over Thailand and is internationally accredited by Joint Commission International, one of the world's most reputable medical accreditation bodies.
Services
At Bangkok Hospital Dental Center you can get all types of braces.
They also offer pediatric dentistry, geriatric dentistry, and dental implants and crowns.
Experience
Bangkok Hospital has over 100 internationally trained specialists that offer dental services in a variety of dental fields.
Support
Bangkok Hospital offers expat support services, such as transportation from the airport to the hospital and other places like restaurants, hairdressers, and banks.
Prices
The cost of braces at Bangkok Hospital is fairly similar to how much you would pay at BIDC.
Bangkok Hospital Dental Center and BIDC are similar in many ways. You can choose which one you'd like to go to based on your needs.
You can book an appointment with Bangkok Hospital Dental Center by filling in this form.
Bangkok Smile Dental Group


Bangkok Smile Dental Group, or Bangkok Smile Dental, has been around since 2003 and is part of the MAYO Clinic network. They have eight locations. Four in Bangkok. And four in Phuket.
Services
Bangkok Smile doesn't have as many options for braces as BIDC. But they do offer metal, lingual, and Damon braces. They also do implants, tooth extractions, and root canals.
Experience
Most of the dentists at Bangkok Smile have graduated from Chulalongkorn or Mahidol University. A few have graduated from universities in the USA. And some of their dentists sit on the Thai Board of Orthodontics.
Support
Bangkok Smile has a an expat support office like BIDC. They can arrange your hotel and transportation for you. And they can set up trips to shopping centers of tourist attractions.
Prices
When it comes to cost, Bangkok Smile's services are fairly priced. Some of their braces cost 10% to 20% more than BIDC. But overall, Bangkok Smile is the cheapest non-international dental center in Thailand.
Thantakit International Dental Center

Thantakit International Dental Center has been in the dental business since World War II. Unlike dental centers that pride themselves on their expansive networks, Thantakit prides themselves on being a third generation, family owned and operated business. Thantakit International Dental Center is located at 1939 New Petchburi Road in the Bangkapi, Bangkok.
Services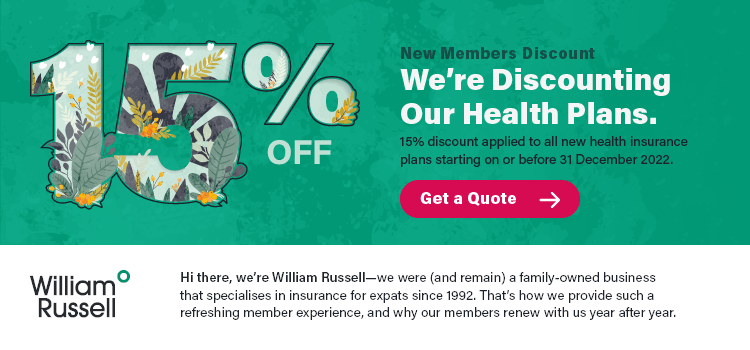 Advertisement
Thantakit offers general dentistry services, cosmetic work, tooth extraction, and root canals. With orthodontics, they provide metal, lingual, Damon, Invisalign, and ceramic braces, as well as retainers.
Experience
You'll have to do some leg work to find out about the dentists at Thantakit. But once you do, you'll find out that most of their dentists are qualified and competent. Most of them are members of the Thai Dental Council and a few of them have graduated from overseas.
Support
Thantakit doesn't help with medical tourism like BIDC and Bangkok Smile. But their website does have a list of hotels close to their office. And they'll give you a free ride fo you book with one of those hotels.
Prices
Orthodontic treatment at Thantakit is roughly 20% higher than BIDC. In fact, they might be the most expensive location I've found while researching for this guide.
Consultation
I consulted with a few different orthodontists. But I asked them all the same three questions: What is the process like? What are my choices? And how much will it cost? Each of the orthodontists gave me the same general answers. That it would take around two years to adjust my teeth. And the package for metal braces was the least expensive. They also said I could pay in installments with each visit. In the end, I decided to go to Bangkok Smile Dental for no other reason that it was closest to my house.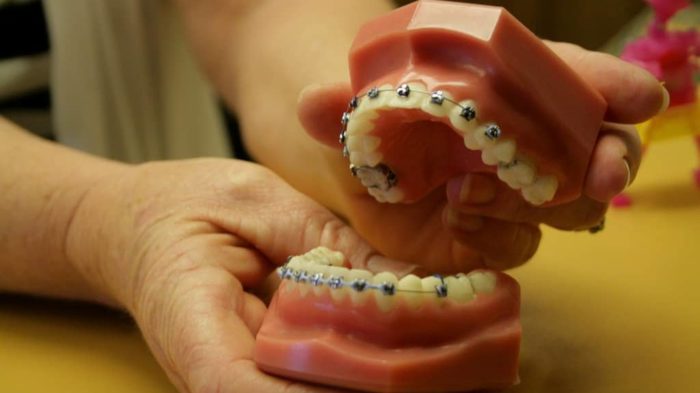 What to Expect
Since I had metal braces put on my teeth, this section will focus on what I did before, during, and after the metal braces were on my teeth. I imagine the process is similar no matter which braces you pick .
Before Braces
After my consultation with the dentist, I had to have x-rays taken of my mouth and a mold made of my teeth. The x-rays showed I needed to have some teeth removed. The dentist used the mold of my teeth to explain the entire process. He then took me to a dental specialist to have eight of my teeth removed—four wisdom teeth and the four teeth next to my upper and lower canine teeth. It took a few months to extract the eight teeth. Then I was ready to have my teeth cleaned and inspected. Fortunately, I didn't have any decaying teeth. This initial process was much longer than any of the future treatments.
During Braces
When the day came to have my braces put on, I was so excited. The dentist first put brackets on my teeth using special cement. Then he inserted the metal wire through the brackets. When it came time to choose the color of my rubber bands, my inner child was screaming pink. But in the end I opted for a natural grey color because it blended with my teeth. When the braces were on, it felt like something was pulling of my teeth at all times. It was hard to get used to and really painful.
The dental assistant showed me how to brush my teeth and what kind of toothpaste to use. She also gave me a special set of toothbrushes. They were small spindle brushes and toothbrushes for braces. The small spindle brush removed food pieces around the braces brackets and from between the wires and my teeth.
After the braces were put I also had many problems. I couldn't control my mouth to speak or drink or eat. When I tried to speak, my tongue wasn't sure where it should be. I couldn't speak clearly. But the worst thing was eating. I wanted to cry every time I ate. My teeth were powerless. I had to eat the light foods. It took around two weeks to get used to talking, eating, and drinking again. After two weeks, I was able to eat normally again. But I couldn't chew bubble gum, or eat chocolate, sticky, crunchy foods, and hard fruits.
Once every three months, I had to go back to the dentist to have my braces adjusted. And each time, the dentist inserted a different wire to either push or pull my teeth. The pain from each adjustment lasted two or three days. These adjustments continued for two years.
The frequency of your visits might be different though. Some people need to have monthly checkups. Others can finish their treatments after only a year. And severe cases may take more than two years.
While I had braces, I had to keep my teeth and mouth as healthy as possible. I brushed my teeth after each meal. And I needed to clean and check for cavities every six months.
After Braces
When the day came to finally have my braces taken off, I was as excited as I was to have them put on. First, the dentist removed the rubber bands and wires. Then he took off the brackets. Finally, he filed down the cement on my teeth. At first, when I ran my tongue across the front of my teeth, I could feel they weren't smooth. But this went away after a few days. The color of my teeth were also uneven. So three months after I had the braces removed, I had my teeth cleaned.
Even after the braces were off I still had to maintain the alignment of my teeth. So for the next six months, I had to wear a retainer. Then six months after that, I had to wear the retainer only at night. When it came time to wear the retainer for one or two days a week, I could feel a big difference in my mouth. The retainer felt so small because my teeth moved back to the right places.
My teeth were beautiful.
Now, on to You
I've given you an overview of Bangkok dental centers and braces based on my experience. Your needs may be a little different than mine. It's important to choose a reputable dental center because getting braces is a long-term commitment of time and money.
Picking the wrong place could cost you money, extend your treatment time, and even further damage your teeth. If you don't have time to research a dental center, go with a reputable place like BIDC.
Related Articles
Featured image courtesy of monica y garza. Metal braces by Sputnikcccp at the English language Wikipedia, CC BY-SA 3.0, Link. Mold image by Luca McDaniel.