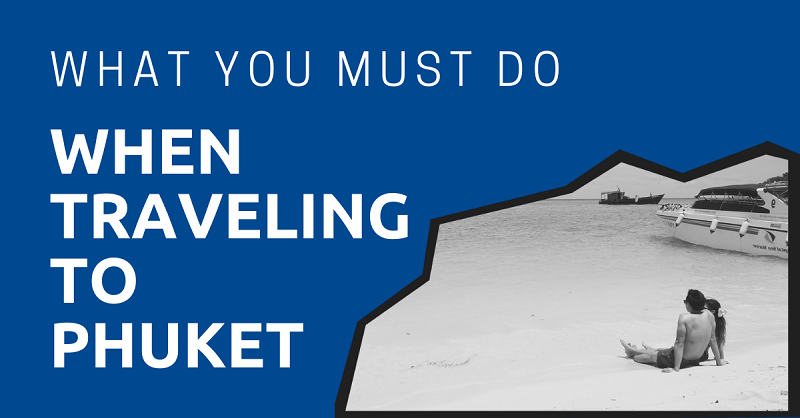 Phuket was once a small fishing village governed by a single town municipality. But with its white-sand beaches, crystal clear waters, and lush jungles, the secret of one of the most beautiful places in the world got out. And people started getting in. It's one of the top tourist destinations in the world and Thailand's second richest city.
Tourism is a core industry in Phuket and has made this city a prime haven for travelers. All kinds of tourists, from backpackers to high-end travelers, go there to see the beaches, limestone cliffs and jungles, temples, and beautiful islands of the coast of Thailand. And if you want to see these things and more, this guide will help you get there.
"*" indicates required fields
Weather
The weather in Phuket follows the weather pattern found throughout the rest of Thailand, with a dry season and a rainy season, and mostly being hot year round.
As for the amount of rain in each month, here's the average number of days of rainfall per month in Phuket. Keep in mind, rain hardly lasts all day long here in Phuket. Instead, it'll generally rain very hard for about an hour or so, and then dry up pretty quickly. There are exceptions.
As for the temperature, the average floats between 27 Celsius and 29.5 Celsius.
If you're from the US, you'd be looking at an average temperature of between 80 Fahrenheit and 85 Fahrenheit.
Keep in mind these are just averages and it tends to get pretty darn hot in Phuket. It could get up to 32 Celsius or 91 Fahrenheit.
What is Best Time to Visit Phuket?
High season in Phuket starts in November and ends in April. Peak high season is in January and February. Low season runs from May to October because of occasional storms. Peak low season is in July and August.
Districts
The districts of Phuket can be broken down into three main types.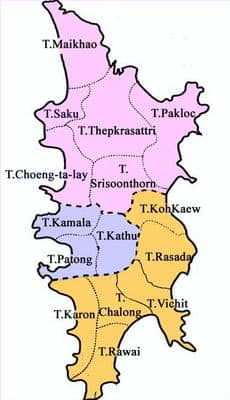 The first is the central districts (yellow) that are further inland and make up the island's shopping, residential, and commercial hubs. These include Phuket City and other inland areas.
The beaches of Patong, Ruwan, Kata, Karon, and Kamala make up the second set of Phuket's districts (blue). Here, the tourism infrastructure and nightlife is more well established.
The third set of districts (purple) are smaller and less frequented beaches that maintain remnants of the small fishing village of times past. These include Mai Khao, Nai Yang, Nai Thon, and Bang Tao.
Where to Stay
Like most provinces in Thailand, Phuket offers a plethora of places to stay, including hotels, guesthouses, hostels, Airbnbs, villas, and more.
Finding accommodations in Phuket is easy and there are thousands of options to choose from. Though most of these options do have conventional check-in counters where rooms can be purchased directly, the general savings found by booking online can be extensive.
Like most top-tier travel destinations, Phuket has every type of accommodation, from family-run boutique-style guesthouses to 5-star hotels, luxurious resorts, and even small one-room hostels.
The pricing for these different accommodations varies widely, from about 1,000 baht to even 10,000 baht a night. This is based on a few factors, the main one being time of year.
During low season, it's common to get a room in a 4- or 5-star hotel for less than the price of a guesthouse in high season. This is due to the large difference in tourist volumes during the different seasons.
During high season, Phuket accommodations have near-full capacity, but only around 20% in low season.
The area of Phuket you're looking to stay in can also make a very big difference in pricing. The western regions of Phuket like Patong, Ruwai, Karon, and Kamala tend to be more expensive due to their popularity. They have the most active nightlife and tourist-based attractions.
For those looking for a more central area to explore the island, Phuket City and Kathu are central locations that make exploring the different parts of Phuket easier, such as off-the-beaten-path areas like Chong Thale, Mai Khao and Chalong.
Hotels
Despite the rise of home-sharing trends, hotels in Phuket are still as popular as ever. And whether you're visiting Phuket for as a couple on your honeymoon or as a solo-traveler with a backpack, you'll find a hotel that'll suit your needs.
The two top websites for booking hotels in Phuket are Booking.com and Agoda.
Hostels
Hostels are a popular type of accommodation for backpackers and younger visitors to Phuket. Before many of the star-class and resort-style accommodations became prevalent on the island, Phuket was a top-backpacking destination that attracted many in the college and young-adult segments.
Though all areas of Phuket do have hostels, the majority of them are on the western and central parts of the island. If you're a backpacker and nightlife is among the top reasons for visiting Phuket, you should stay in the more tourist intensive areas of Patong, Karon, or Kamala.
Phuket City and Kathu also have many hostels for about 20% to 25% cheaper, but they are a little bit further from the popular beaches. Most hostels also have in-house bars or restaurants and tour counters that make planning itineraries and booking tours relatively easy.
The average price for a hostel stay ranges from around 250 baht to 400 baht per night. Slight discounts exist for low-season stays, but prices are generally the same year round. This is because low season is when students break from school and travel and book with hostels because of their low costs.
Unlike other forms of accommodations, hostels tend to retain a much steadier rate of occupancy.
The best ways to book a hostel is in-person, as booking online tends to cost slightly more through third-party sites.
The best way to find the perfect hostel for your needs is to walk around the area of Phuket where you plan to stay. This way, you can easily walk into the hostel that looks the most appealing to you and book directly at their front desk.
Guesthouses
A growing segment of travelers are looking for more home-like accommodations. They are now able to book directly with owners through sites like Airbnb or Homestay.
Airbnbs and Homestays can be found in every area of Phuket, and most hosts double as tour guides or booking services that can take care of itinerary needs–usually for cheaper than conventional tour agents as they are locals and will know where to get the best deals.
However, you should note that it's illegal to stay in Airbnb for less than 30 days.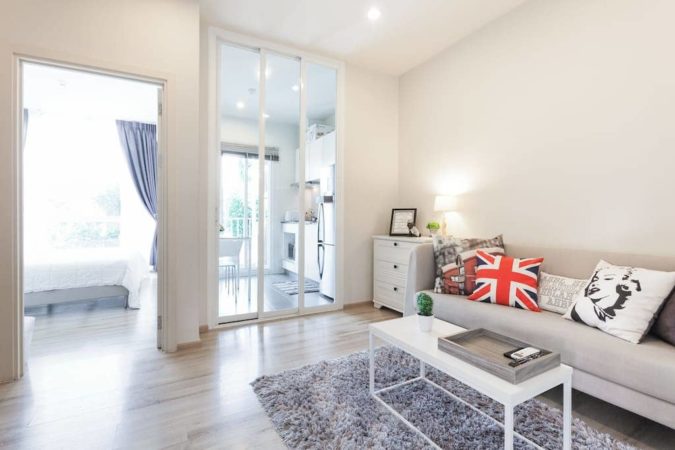 But most people looking to use Airbnb and Homestays will find that, similar to hotels, pricing can vary considerably between high and low seasons. You can find almost anything in this category, from single rooms in houses to full luxury villas with luxury amenities.
The key to using Airbnb and Homestay is to find a host with a solid, verifiable track record based on customer ratings and reviews. Check for what exactly is included, as many of these accommodations charge extra for cleaning, electricity, or use of on-site services like wifi or pools.
Airbnbs and Homestays are great for families or large groups, especially as larger houses or villas can cost less than booking multiple rooms at resorts or hotels. In most cases, they even have far better privacy. These bookings also vary in price, from a few hundred baht for a room up to 10,000 baht for the biggest, fanciest villa.
If you're booking a guesthouse through one of these sites, a noteworthy tip is to book well in advance. These types of accommodations go up very quickly in price during high season. As a result, some owners even cancel last minute due to them finding higher-paying occupants.
What to Do
If you're planning your trip to Phuket, then you probably already know that the island has some of the most beautiful beaches in the world. But Phuket has a lot more other relaxing and adventurous things to do as well.
Beaches
The top beaches of Phuket are among the most beautiful in the world. Most tourists find their way to Phuket to enjoy the beach and local water sports.
Most Popular Beaches
Patong Beach on the west coast of Phuket is one of the more popular beaches in Phuket. It draws a mixed crowd of visitors, ranging from those who want to experience the near-perfect ocean scenery to those wanting a bit more excitement in the nightlife on Bangla Road. The beach is also lined with pubs, restaurants, and coffee shops, making it the perfect place for a lazy afternoon.
Here are eight more popular beaches in Phuket:
Karon Beach
Kata Beach
Kamala Beach
Bang Tao Beach
Nai Harn Beach
Kata Noi
Surin Beach
Mai Kao Beach
Best Small Beaches
Freedom Beach is known for its white sands and crystal-clear water. It's not as big as Patong Beach, but still boasts a lot of activities whether you're looking to lounge around or go adventuring. You can nap the day away on one of the seaside sunbeds or snorkel and dive in the pristine waters.
Here are two other popular small beaches in Phuket:
Ya Nui Beach
Laem Singh Beach
Best Hidden Beaches
When it comes to hidden beaches, Banana Beach is pretty secluded. So much so that past visitors have recommended bringing your own food due to the lack of food vendors. But grub aside, the beach offers some great scenic views and you can still go diving or snorkeling if you're looking to get in the water.
Here are seven other popular hidden beaches in Phuket:
Ao Yon Beach
Nai Thon Beach
Ao Sane Beach
Pansea Beach
Nui Beach
Laem Ka Beach
Pamwa Beach
Minor Beaches
Rawai Beach may be small, but it was the first tourist beach in Phuket. But as tourism grew on the island, Rawai became more of a starting off point than anything else. Nowadays, you'll find tour boats and fishing boats lining the seashores. But that doesn't mean you still can't enjoy what Rawai Beach offers, which is unforgettable scuba diving trips to coral reefs.
Here are three more popular minor beaches in Phuket:
Kalim Beach
Tri Trang Beach
Cape Panwa Beach
The beaches in Phuket are relatively safe and are heavily patrolled by the tourist police.
Boat Tours
When it comes to boat tours in Phuket you have two choices: long-tail boats and speedboat services. These trips are generally conducted on either a half-day or full-day basis.
Pricing of a long-tail tour is generally 1,200 baht for the day and 900 for a half-day, including refreshments.
Speedboat tours are about two to three times more expensive and pickup points are limited to the marinas.
Long-tail boat tours are available directly from the beach and can be arranged with either the boat captain or the hotel. Going directly to the captain can save you a few hundred baht per person. The tours are of the islands around Phuket and will include fruit and water and snorkeling equipment.
Speedboat tours will include a stop on one of the islands and a BBQ lunch or dinner on the beach. These options are slightly more expensive but are still reasonably priced, at around 2,000 baht per person, and are all inclusive.
Make sure you put cell phones in waterproof bags to prevent water damage. Bring a change of clothes as well, as the boats generally are a wet experience.
Snorkeling and Diving
In Phuket, diving and snorkeling is very popular. Phuket Dive Tours has an entire website dedicated to diving and snorkeling trips on the island. The website works similar to a hotel-booking site.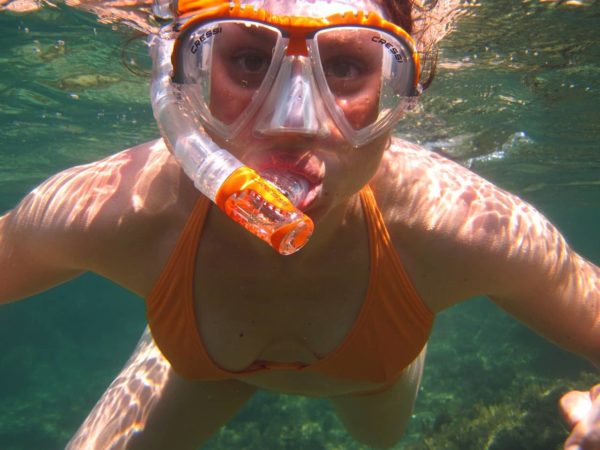 You can select from a wide variety of snorkeling trips and book right on the site.
Outdoor Adventures
Phuket's tourism is based around the beach. However, outdoor adventures can be found here too. With elephant shows, snake shows, jungle trekking, and rock climbing becoming popular choices, the sheer amount of tour operators facilitating these activities has grown in recent years.
All of these tours are available from multiple vendors and are a great way to get the nature experience on your trip.
The average cost for any of these types of adventures is slightly cheaper than water sports or other activities. The reason is likely due to the abundance of outdoor space and adventure-ready geography.
You'll pay anywhere from 600 baht to 2,000 baht for a full-day tour. These tours generally include lunch, transportation to and from your hotel, and all fees and equipment costs.
Always pack both sunscreen and bug spray as the Thai sun and bugs can be relentless. You can book these tours at the front desk of most hotels or from one of the many tour kiosks found in populated areas.
Theaters, Movies, and Shows
When it comes to English movies, shows, or theater productions, Phuket is not as catering as Western cities. Theater–as in Broadway Theater, is nearly non-existent, as is the ballet or opera in these regions.
In terms of costs, movies in Phuket are very cheap. For around 200 baht you can get a ticket. With another 120 baht to 150 baht you can get a drink and popcorn. For a two-person outing to the movies including tickets, drinks, and food you'll likely spend under 800 baht.
When booking your movie tickets, your seating will be preassigned, so there is no waiting in line for the best seats. That means you should get to the movie theater early to book your preferred seating.
Phuket movie theaters have different levels of seating, with regular and VIP seats available. A few of the movie theaters have day-bed seating available for a premium price.
Another experience that is very popular in Phuket is the cabaret show. These shows star kateoys, or transgender dancers, that perform cabaret-style shows nightly for audiences.
These shows are affordable. The average ticket will cost around 1,000 baht. Performers will charge you to take a souvenir picture and though they may ask for 500 baht for this service, they'll usually settle for 50 baht to 100 baht.
Other Adventures
When it comes to conventional recreation, Phuket's surge in tourism has seen large infrastructure investments enter the sector. As such, golf courses, go-karts, paintball, water parks, and a plethora of other activities are now available for tourist consumption.
Golf in Phuket runs an informative website if you're looking to play a round or two of golf in Phuket.
As for go-karting in Phuket, you have a few choices. Willy Thuan wrote an in-depth piece on Phuket go-karts on Phuket 101. It's definitely worth a read.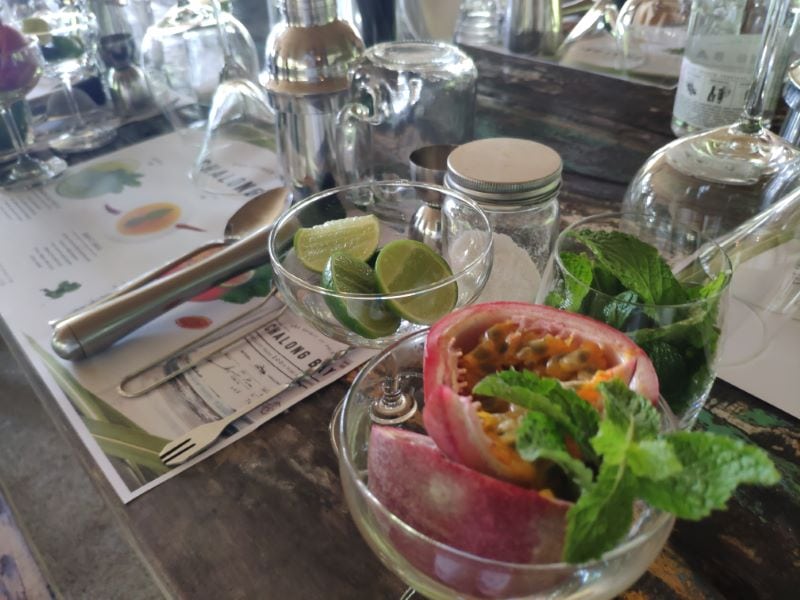 For tourists that are looking to enjoy these services, they can be booked at the hotel desks and tour kiosks scattered throughout the island.
Go directly to these places instead of booking them through an agent. Purchasing directly at the venue can save as much as 20% on what you'd pay booking through a hotel or agent.
Food
Thai food in Phuket rivals that of the rest of Thailand. And because Phuket has become an international tourist hub, many major foods from around the world are available on the island.
Local Food
Southern Thailand is home to some of the spiciest dishes in Thailand. In the south, chefs use a lot of curries, chilies, and kaffir leaves. Some of the dishes are downright mouthwatering. Others will make you sweat profusely.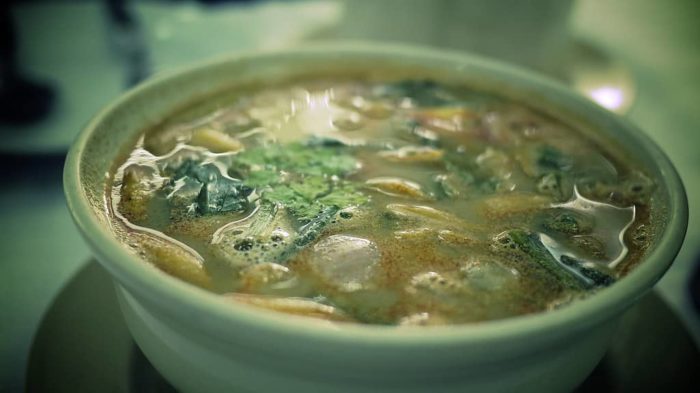 The prices at local vendors is by far the best price point for anyone on a budget. The average meal at these smaller local stalls or stands can be as cheap as 60 baht for a serving of noodles and will rarely cost you over 200 baht for a complete meal.
Fine Dining
Fine dining in Phuket has become an international experience, with many chefs and 5-star restaurants becoming common in most of the high-traffic tourist areas.
In comparison to Western standards and pricing, restaurants are usually a little more laid back and cheaper than their Western counterparts. The food standards, however, are on par with any major city in the world.
Fine dining restaurants usually specialize in a specific type of food, like Italian, Mediterranean, or French. The majority of these types of upper echelon establishments can be found either along the Patong strip or in the star class hotels that grace the island.
The ones along the Patong beach and surrounding beach strips are usually slightly better for quality and are run by Western chefs from the expat community.
The majority of 5-star dining in hotels is staffed by Thai cooks and have many Thai fine dining choices. Hotel restaurants tend to be slightly cheaper than the restaurants outside as they have less-expensive staff and a more stable stream of patrons. However, the food is usually not the greatest though still good enough to garner the fine dining experience.
The average cost of a meal for two in most of these more fancy establishments is about 2,500 baht per person. This would include a bottle of house wine and two standard drinks. Fine dining at hotel restaurants would be about 20% cheaper than that, but don't expect to pay less that 1,500 baht per person for this level of service.
Fast Food
Fast food and delivery is everywhere on Phuket and all the Western staples, including KFC, Burger King, McDonald's, and Pizza Hut, can be ordered for delivery.
A McDonald's Big Mac combo will cost you around 140 baht. KFC is the cheapest of the fast-food options. Pizza can be delivered until 3am in Patong and up until midnight in most other locations around the island.
The other food outlets are usually open late enough to cater to the after-club crowd, usually closing around 3am on weeknights and open all night on weekends.
Nightlife and Party Attractions
Phuket is known for its wild side. If you enjoy the nightlife, then the bars, pubs, and clubs on the island will surely deliver.
Bars and Pubs
The bar culture of Thailand is notorious and there are more bars in Phuket than in a lot of countries, let alone cities. Phuket has a tourist economy that was built to cater to the drinking culture of the vacationer and won't disappoint in this regard.
The bars do change frequently as some are bought, sold, and renamed on a yearly basis. The best place to find the bar or pub that best suits your taste is to walk around and try a few different places.
The one thing that will likely throw off most tourists is the bar girls that make up the wait staff. These girls are paid staff and will do whatever they can to keep you spending.
They will also openly ask you to buy them drinks. This is because they get a percentage of both your bill and the drinks you buy them as a kickback.
The pricing of alcohol or beer in Phuket is very cheap and competitive due to the high number of competing venues. The price of a beer or drink generally remains in the same price range across the board.
The average bar price is usually 80 baht to 100 baht per beer or 120 baht to 150 baht per shot. The shots are usually served in plastic cups and are the equivalent of two or three standard shots.
Clubs
There are many clubs or lounges in Phuket that fall into the 100 baht to 150 baht per person capacity range. However, the biggest and most trafficked clubs, Illuzion, dwarf these average clubs in comparison.
It is located in the Patong area and is usually full all week. On busy nights, you may need to pay a cover fee of 200 baht.
Alcohol at clubs is expensive in comparison to other establishments. The price of a single beer is around 250 baht and a mixed drink is over 300 baht. Interestingly, bottle service is actually cheaper and is likely the best option for groups.
A bottle of local spirits will cost around 2,000 baht with chasers, and a bottle of imported spirits will cost around 3,000 baht to 4,000 baht. This price also includes the use of a section or table in the club, which would likely be unavailable if you opt for drinking beer.
Additionally, a host will also be on hand to pour and serve drinks to those that opt for bottle service. Ask hosts to take it easy on their top up frequency. Similar to bar girls in smaller bars, these hosts are paid a commission based on what you spend and will attempt to rush you through your bottle with the hopes that you'll buy another one.
Shopping In Phuket
No trip is complete without a short shopping binge. And Phuket has many places where shoppers or window-shoppers can go to fill their needs.
Malls
The malls and large shopping complexes in Phuket are more central and the majority of them are in the same general area. The crown jewel of these malls is the Central Festival shopping complex that is by far the biggest of these establishments.
Central is a huge mall with everything from shopping and food vendors to a Cineplex movie theater. Central also has a huge variety of luxury shopping brands and, though more expensive than the smaller boutique retailers, does have substantially more variety.
These malls are not the place to go for bargain hunters as they are expensive by Thai standards. That being said, by Western standards they are still reasonable and the quality of goods tends to be higher in these types of shops than in local stores.
A few other outlets that sell Thai manufactured textiles are becoming more popular and are also great options for shopping and taking advantage of the Thai textile sector. Thailand manufactures a lot of the brand-name labels found in Western department stores and through these outlet malls you can save big on the retail costs of these clothes when they hit the racks in major cities throughout the world.
Markets
The markets found in Phuket are a must see for tourists and shoppers. They operate very much like a classic flea market or farmers market in most Western countries. Within these markets, you can find the best deals and bargain on most goods. Food, clothes, fresh vegetables, and other day-to-day needs can be found in abundance and for a great price.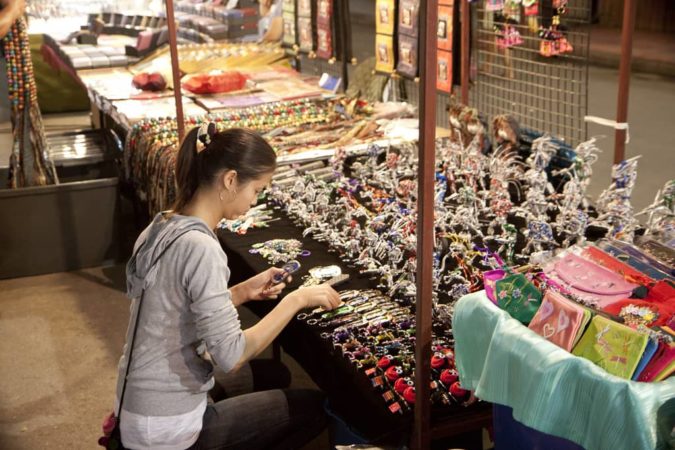 Most markets are only opened on specific days and usually in the early evening until about 11pm. They are often referred to as night markets or walking streets by locals and are a great place to find clothing, souvenirs, and food–both fresh and cooked.
The markets also operate on a barter basis and prices are rarely fixed. This means that, unlike shopping in major department stores or malls, customers can bargain and negotiate for the best possible prices. Many of the vendors have similar goods, so finding a vendor willing to accept your offer is relatively easier than in the conventional shopping establishments.
Leave what you won't be spending at your hotel. These markets can be a haven for pick pockets. Also, ask around a few different vendors to find the best possible prices.
Boutique Vendors
Most of the boutique vendors are found in the more populated tourist areas of the island. They're also relatively higher priced than both the markets and malls of Phuket. In terms of convenience, they are the closest shopping establishments to most hotels and will have similar goods to the markets.
They will also offer a wide range of goods from Western countries, like specific snacks or condiments that Westerners may find difficult to find elsewhere. These are great options for quick buys of goods you need immediately. However for large-volume shopping trips, they may be considerably more expensive than other options.
Getting Around Phuket
Getting around Phuket is easy but can be very expensive if you don't know how to make the most of the transportation around you.
Phuket Smart Bus
The Phuket Smart Bus is revolutionizing the way tourists and islanders get around Phuket. With eleven stops staring at Phuket Airport and finishing at Rawai Beach, it'll only cost you 100 baht per trip.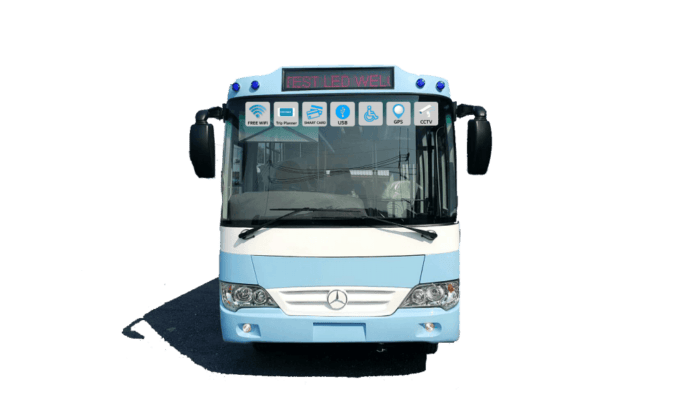 But the Smart Bus also has a few other perks, as tourists no longer have to deal with over-priced taxis and tuk-tuks around Phuket.
Car or Scooter
Renting a car or scooter in Phuket is a relatively easy process. All major car rental firms, including Hertz, Avis, and National, are available at both the airport and in other major tourist areas. They are reasonably priced, with the average midsize car costing around 1,200 baht a day, including car insurance.
These larger retailers are a better option for most, as they allow for pre-bookings and their vehicles are generally in much better shape than the smaller rental companies.
In order to rent from them, you will need a credit card and valid driver's license or international driver's license. In some cases, they will hold a deductible of 10,000 baht to 20,000 baht and will only allow you to drive a maximum of 100km per day on their rentals.
The second option is the plethora of smaller rental companies that have both cars and scooters. The average price of a scooter is 250 baht per day and the cost of a car varies based on age and size of the vehicle.
Some rental companies have vehicles that are fifteen plus years old that can be rented for 300 baht to 500 baht per day. Others have newer models that are comparable to the international brands mentioned above.
These rental companies rarely accept credit cards and will require you make a hefty cash deposit. In some cases, they will waive this deposit for a passport. But handing over your passport isn't best idea as you'll need it in the event of police interactions or for checking in to hotels.
Scooters usually have a cash deposit in the 1,000 baht to 3,000 baht range but are negotiable in most cases. Scooters also come with helmets and wearing them is mandatory by law, though a large percentage of people don't follow this rule and most police will not fine you for this infraction.
That being said, riding a scooter in Phuket is dangerous as the road rules are lightly followed and a helmet could be the difference between living or dying in the event of an accident.
When renting either a car or scooter, check the vehicle thoroughly and document all scratches or damage. Take pictures if you have a camera phone and point out every nick, dent, ding, and scratch you see. Failure to do this may result in your deposit being forfeited for questionable damages that were likely present from previous renters.
Taxis and Tuk-tuks
Taxis and tuk-tuks are another great way to get around the island. For most people, using these will be a better option than driving or riding a motorbike.
Tuk-tuks are relatively cheap by Western standards. But there is the tuk-tuk and taxi price gouging which affects unwitting tourists in Phuket.
Befriend a tuk-tuk driver and hire him repeatedly while you're on your trip. This will likely bring down the fair by 30% to 50% on average. Additionally, always ask for the price prior to taking the ride and ensure that you negotiate prior to getting into the tuk-tuk or taxi.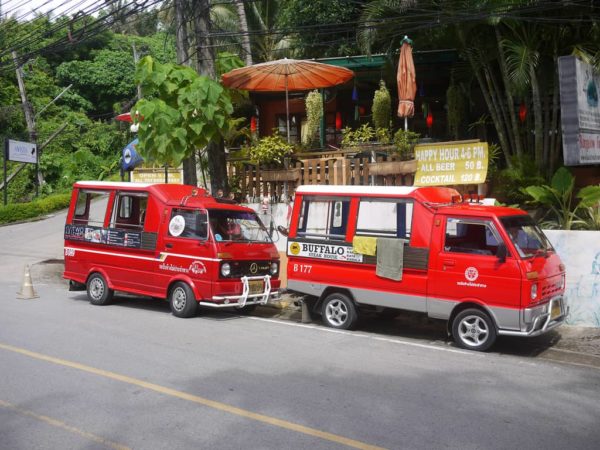 During the night, most of the taxis or tuk-tuks near the popular tourist and nightlife areas will charge huge premiums. Walking a little out of the high traffic zones can make it easier to negotiate a fair price. As a general rule, a 10 baht per kilometer price point is fair. But at night, 15 baht per kilometer is likely the best you'll be able to negotiate.
If your negotiation fails, going to the next taxi will likely not work as the drivers have a brotherhood and will rarely undercut each other.
These tuk-tuk drivers also make commissions to drop you off at establishments, so be very clear as to where you want to go, otherwise they may drop you off somewhere that gives them a small commission.
Taxis from the airport tend to be around 600 baht to 1,000 baht to get to the more popular tourist destinations, depending on time of day and how far you're going. If you walk just outside of the airport, you can usually get a taxi for around half that price.
Public Transportation
Public transportation in Phuket is used sparingly and often runs on very irregular schedules. That being said, on the main routes, buses tend to run on a 30- to 60-minute schedule during the day and paying 50 baht can get you anywhere on the route.
For trips from the airport to beaches, the airport bus will drop you off along the popular beach strips or into Phuket Town for about 150 baht, which is much cheaper than taking a taxi.
Additionally, small pickup trucks, or songthaews, that act as a form of public transport are also available. These trucks use the same bus routes but are privately operated.
The cost is much more arbitrary and usually based on distance rather than route. These smaller pickup style buses are about half the price of conventional buses and you simply jump in the back and pay the driver for the distance you are planning to travel.
Phuket Police
Phuket is safe and well policed. The Thai and local government understand that tourism is the keystone to their economies and have built a policy that is well administered to help keep tourists safe.
The police service is broken down into four main factions and all have separate governing bodies that, at times, may seem to lack inter-department collaboration.
Immigration Police: Visas and Passports
The first are the Immigration Police, who are mainly responsible for ensuring tourists and expats who live in Phuket abide by the laws and obtain the right visas for the purpose of their stays.
This group does frequent checks and raids if they suspect foreigners are working without work permits or performing certain activities without the appropriate visa. They also do the occasional spot check to ensure visitors have valid visas and no overstays.
If you have the right visas and a valid passport, you have nothing to worry about. If you're working without a permit or staying for extended periods with an appropriate visa, you could have a lot to worry about.
You should have your passport with you at all times. But if you prefer to keep your passport at your hotel, a copy of your passport's picture page, as well as a copy of your valid visa page, should suffice in most cases.
Tourist Police: Assistance and Protection
The second type of police in Phuket are the Tourist Police. Their job is to cater to the tourists rather than to police them. These officers are posted around the tourist hot spots and are often more like glorified tour guides and informational officers.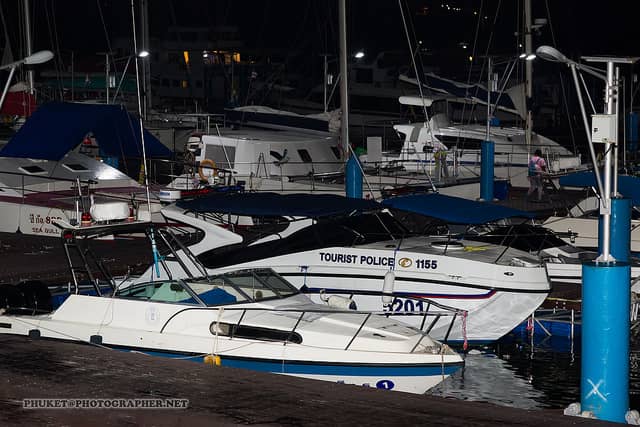 They do break up the odd bar fight, but generally don't do spot checks or make arrests. They also are the most proficient English speakers of all police and are likely your best bet when looking to report a theft or are in need of help.
General Police: Observing Thai Law
The third group of police is the general police or town police. Tourists don't interact with them much aside from being met at the odd road block or checkpoint set up to screen for drunk driving.
However, these officers have far less English efficiency and will generally leave you alone as long as you're not drunk driving or breaking any laws. However, if you're committing a crime in Thailand and you get caught, these are the police you will have to deal with.
Military Police: Country Security
The final group or force is the military police. These officers are the ones that are stationed at the major checkpoints when you drive onto the island and are responsible for securing the ports and airport.
They rarely talk to tourists or non-Thais and are more a security force meant to prevent attacks of those key infrastructures. They don't make arrests or do any raids.
In most cases, they ignore the tourists and won't even give them a second glance.