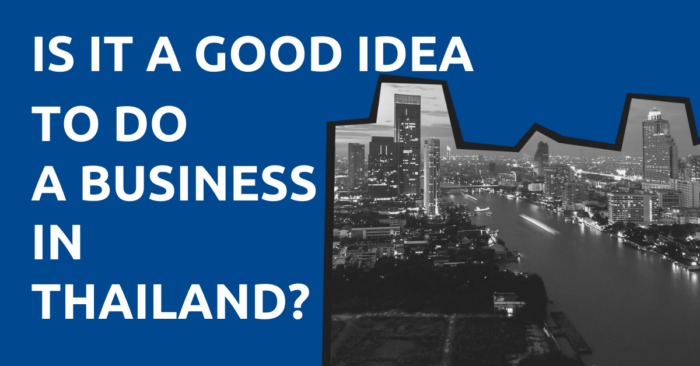 When my former business partner and I picked out Thailand, I was 22 years old. Thailand was on our radar because he had done an internship here. That was it.
From the get-go, the main reason to look into Thailand were lower costs and the flexibility of a web-based business: Things seemed a lot cheaper and for our customers it didn't matter if we were located in Germany or Thailand. My business partner had some professional contacts in Bangkok, nothing bending-the-rule-of-law-crazy, but 'having someone who you trust and can ask'.
That was a good starting point, especially since we were heavily bootstrapping.
The due diligence process that would determine the rest of my life, came down to some very basic questions: Does Thailand really like to see foreign investors succeed? Are Thais happy to coexist with an expatriate population? Is the infrastructure - from a labor market to international internet connections - functional to the degree we require? Are the costs significantly lower compared to being based in Germany?
This article is exclusively available to our Business subscribers only. To fully read the article, please become a Business member. Doing so gives you full access to every piece of content ExpatDen has to offer, including our exclusive business guides with insider business tricks that you can't find anywhere else.
Our business members can also ask us any questions they have about running a business in Thailand, and get a free consultation with a corporate lawyer.