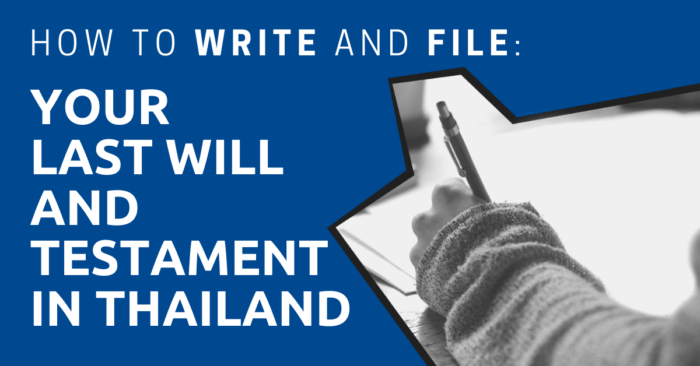 When I was younger, I thought I was invincible. I didn't need to worry about all those things like Wills or Living Wills.
I had plenty of time. But, after a while, seeing family and friends pass away and leave difficulties behind for their loved ones, and as I grew a little bit older and a tiny bit wiser, I started thinking maybe a Will and Living Will were pretty good ideas.
Like most, I procrastinated and wondered if I should get started now, or if I should get a lawyer to do it, how much it would cost—all the reasons we use to put off things we really should be doing now.
Then I got lucky and met a lawyer I felt I could trust and decided that, as a foreigner, this really was the best way to go for me.
If you want to do the same, you can contact a lawyer on this page.
Why You Need a Will
If you spend most of your time in Thailand, are married to a Thai national, or have some kind of property in Thailand or spend your retirement here, you should have a Thai Will that covers your Thai assets and property.
Thai law is quite clear in what happens to your assets should you die without a Will—your loved ones will have much greater difficulty in accessing your assets after your death.
What Happens if You Die Without a Will
Under Section 1635 of the Thai Civil and Commercial Code, your spouse will be entitled to half the marital assets, with the remaining property then divided between the spouse and children or statutory heirs under Section 1629 of the same code.
If the heir is a minor or of unsound mind or incapable of managing his or her own affairs according to guidelines set out by the Thai Commercial and Civil Code, then the court will appoint a guardian or curator if you don't already have one legally assigned.
If there are no living relatives and no Will, then your assets go to the state.
If you have heirs and die either with or without a Will, then they have to hire a lawyer to prepare court probate proceedings in Thailand. If they are overseas, that means they have to travel to Thailand to wrap up your affairs.
To put it simply, if you die without a Will, your assets may not go to the person you'd like them to go to. Also, your family will have a harder time claiming your assets and may even dispute the process.
Writing Your Own Will Versus Using a Lawyer
You have two options for creating a legally binding Will – write it yourself or have a lawyer experienced in Wills help you.
Writing Your Own
If you write the Will yourself in your own language, it'll still be valid, but you might miss out important details that you should mention.
Moreover, if something happens to you, your heirs will have to get it translated into Thai for the courts. So, if you can't write Thai, it's best to get it translated now.
Also, if you write your own will, it's best to use blue ink for all handwritten text and signatures, as the blue ink is going to show up more clearly on a scanned document.
That said, you can find Will templates online for a fee at Thailand Law Online. These templates include both Thai and English forms. The forms don't need to be notarized or authenticated, but two people must be present when filling them in.
When you're done, you have to register your Will at the district office where you live in Thailand. This ensures that it's on file and will be easily accessible for authorities.
Hiring a Lawyer
On the other hand, if you use a law firm, a lawyer can help you prepare the Will in Thai, English, or your native language, while ensuring that you have all your current and future assets covered.
A lawyer can walk you through distribution of your assets and make sure that your property goes to the beneficiaries you choose, and that your Will has no loopholes or other issues that may cause it to be debated in probate court.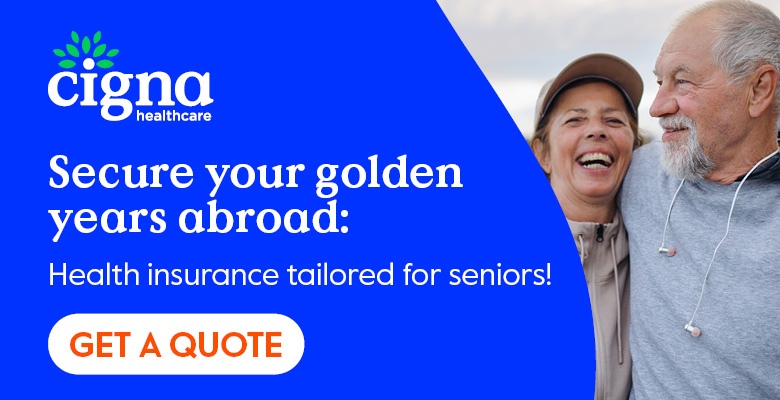 Advertisement
For example, if you forget to include parts of your estate in your Will, then the courts will distribute those parts to the statutory heirs – not the person or people of your choosing. A lawyer makes sure this doesn't happen.
Most importantly, a lawyer can make sure that your Will is legally valid and help you execute it.
TIP: It is best to use blue ink if handwriting your Will and in all signatures, as the blue link is going to show up in a scanned document.
Documents
You're going to need a list of beneficiaries including names, phone numbers, addresses, and emails, and the identification information of the executor(s).
You're going to need a list of assets including bank account information—that is if the assets are not all going to one person. If you bequeath all your assets to a single person it is still a good idea to have a list of those assets. However, if you are dividing assets up then that list must be included in the Will.
Witnesses
Other than the beneficiaries, anyone can be a witness to the Will as long as they are adults and there when you sign. The beneficiary in the Will can be appointed as the executor or the administrator, but cannot be a witness of the Will.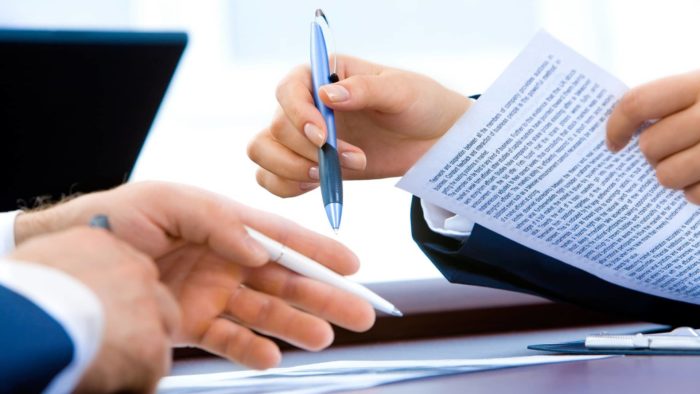 A witness cannot be a minor or of unsound mind, or have been judged to be quasi-incompetent. A witness also cannot be blind, deaf, or mute.
What to Include in Your Will
In order for your beneficiaries to receive your assets, you'll have to list those assets in your will. Assets can be anything from real estate, investments, money in banks, and even vehicles.
Local Assets
Local assets are assets you have in Thailand, not abroad.
Real Estate/Land/House/Condo
If you have a lease, the lease terminates with the death of the leaseholder. An inheritance clause can be included in the lease but is not legally binding. A building can be owned by a foreigner and passed on to heirs.
A condo can be passed on to heir so long as the foreigner qualifies for ownership under Section 19 of the Condominium Act, but the heir must sell the condo within one year.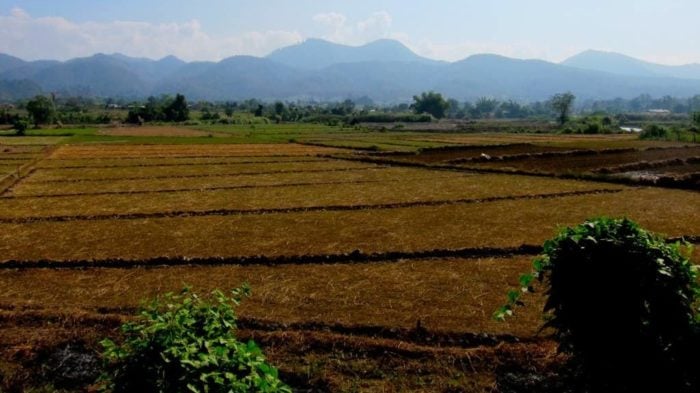 If the land goes unsold the Director-General of the Land Department will sell the land and charge a fee of 5% of the sale price before any deductions or taxes.
Shares in a Thai Company
If you hold shares in a Thai company then these will not be passed on to heirs. The assets of a company maintained by a foreign director and shareholder belong to the company and not the individual foreign director or shareholder. If you are a company director then a shareholders meeting must be called and a new director must be appointed in the event of your death. The shares in the company must be transferred to the new shareholder at the Ministry of Commerce.
Bank Accounts
It is important to note that if your account is joined with your spouse, the account goes to your spouse. Banks freeze the account if it is not joined upon the death of the owner. So if you want your spouse to have access, make them a joint owner.
Other Property
List the other property and information on that property in the Will. For instance, a car or a motorcycle with the license plate.
Overseas Assets
The Thai Probate Court only handles Thailand assets. If you have any overseas assets, you'll have to list them in a separate Will. This will also make it easier for your heirs of property in that country as they won't need to deal with the Thai courts.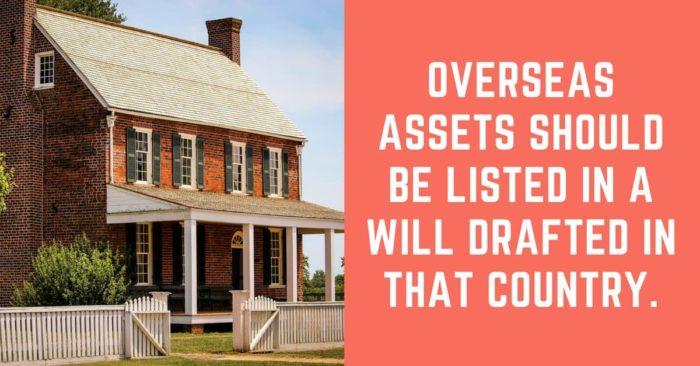 Executors or Administrators
Be sure and choose someone you trust to handle your Will, someone who knows the system and preferably speaks Thai or has access to someone who speaks Thai. Additionally it's a good idea to make sure that person is younger than you. The executor can be a beneficiary. You may have more than one executor.
Funeral Requests
You can include requests for specific funeral arrangements in your Will. The administrator or executor of your estate has the power and duty to arrange for the funeral unless another person has been specially appointed for that purpose.
If there is no executor then the person who receives the greatest portion of the estate, either by Will or statutory inheritance, is responsible for arranging the funeral.
Inheritance Taxes
Inheritance tax is only levied on estates valued more than 100 million baht. Inheritance tax is 5% for ascendants or descendants and 10% for others. The tax is applied to heirs who are either individuals or Thai juristic persons. It is also applied to non-Thai nationals who inherit property and assets in Thailand.
Surviving spouses are not liable for any inheritance tax, and heirs under the age of 20 are subject to inheritance tax but their parents must file the tax returns.
Living Will
A Living Will, or Advance Directive, instructs your health care representative on specific actions to take should you become incapacitated and terminal. The Living Will should be quite clear on what actions you are willing to have the doctor take or that you wish to not have, such as tube feeding, use of a ventilator, pain management, and others.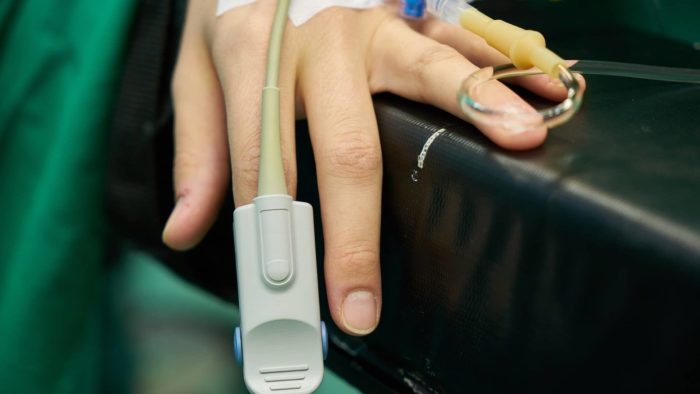 The Living Will can be a generic form found online or can be done with a lawyer. It can be only in English but it is better if it is in Thai and English so that every health care provider understands your wishes, and that your wishes are stated clearly. ThaiLaw Forum has a free template here.
How to Draft a Living Will
A Living Will can be written as a Power Of Attorney or it can be a separate document assigning a health care representative that makes decisions on your behalf.
The Living Will does not need to be notarized but must be signed by you, the appointed health care representative, and two witnesses. It is a good idea to file the Living Will with the hospital you normally use and have several copies on hand with important documents as well as with the health care representative.
Many private hospitals will want this executed on their form so ask at your hospital if they have a separate form.
In general, hospitals don't keep them on file and will not ask about them in a time of crisis but will perform every life-prolonging measure available. However, if they are made aware of the Living Will they are required by law to respect it.
You and your health care representative need to sign the Living Will in front of two witnesses. The witnesses must be adults of sound mind. All signatures should be signed in blue ink as this will show when the document is scanned.
Thai Law Regarding End of Life Care
A Living Will is recognized in the Thailand National Health Care Act 2007 and it gives the right to refuse treatment when the patient is terminal and incapable of communication. You must be legally fit when writing the document. Under the Thailand National Health Act euthanasia is illegal.
Choosing a Health Care Representative
Choose a health care representative willing to refuse certain care if you are terminal. Some Thai people may balk at this due to their Buddhist beliefs, so before choosing someone it is very important to make sure they are willing to follow your instructions should you be terminal and incapable of communication.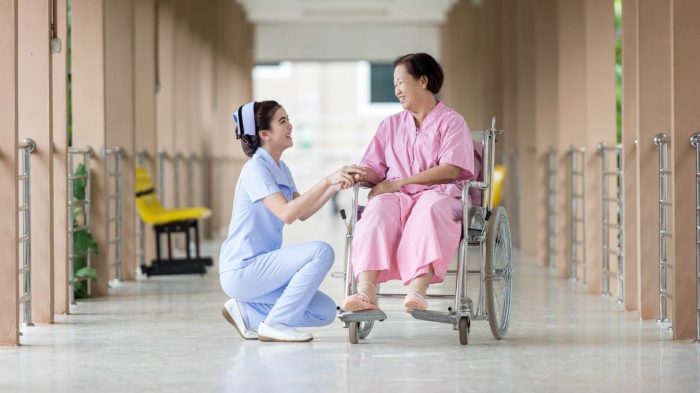 Make sure your chosen health care representative has a copy of the Living Will and a clear understanding of what it means and what you want. This will be laid out in the Living Will but it is always best to also explain it verbally so the person understands exactly how you feel about life prolonging measures and end of life care.
Thai doctors are often unwilling to inform a patient and his or her family that he or she is terminal so it is vital that the health care representative be willing to press the doctor for a clear prognosis as to survival, and that the health care representative is willing to get a second or third opinion of your prognosis.
Should I Make a Will?
Finally, I should add that I am not a lawyer. But having gone through the process myself I felt it important to share. Most people don't think about a Will. But the truth is, no matter your age it is a good idea to have both a Will and a Living Will, because you just never know what is going to happen. 
There are many families who have disputes over inherited assets just because they didn't make a Will.
If you plan to make a Will and want to make sure it does not leave any problem after you are gone, you should start looking for a lawyer now.
None of us can predict the future, except the inevitable—death and taxes.