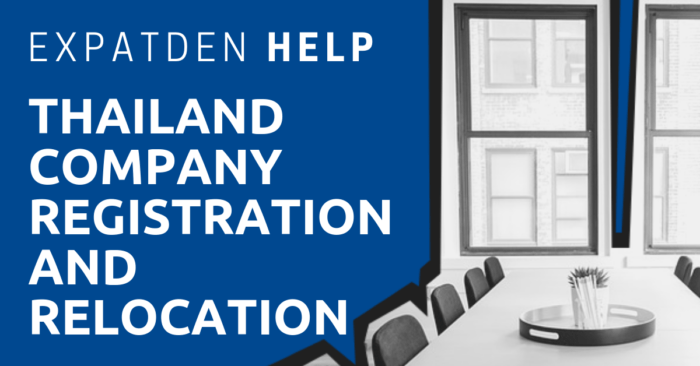 Registering or relocating a company to Thailand presents many challenges. You have to register your company with the Department of Business Development. You also have to get visas and work permits, handle taxes, and find an office space. And you'll have to find employees for your company. How will you go about recruiting? Add to this all the paperwork and legal procedures, and you might begin to have second thoughts.
You won't only find challenges with setting up your business. But challenges arise even during the first few years, when everything hasn't come together just yet. While organizing, recruiting, and promoting your business, you might forget to follow legal requirements. And the penalties are hefty. You'll have to pay fines. And you might lose your visa and work permit. How will you find a lawyer if that happens?
Cultural differences also create challenges when running a business in Thailand. The way you manage employees back home and how you manage them here will be completely different. This could lead to lower work performance and a high employee turnover rate. And discovering the problems and solutions before they get out of hand isn't easy. Thais tend not to voice their opinions in the workplace. Add the language barrier, and things get really challenging.
You might've noticed we called these business issues "challenges." And that's because challenges are meant to be overcome. As long as you look in the right place and work with the right people, there's no reason why you can't start a business in Thailand. And since we've been doing business in Thailand for over ten years, we're happy to help you overcome any of your business challenges.
We can guide you step-by-step through the process of registering a business in Thailand. We'll show you what documents are needed and what procedures you'll go through. We can even organize the entire application process for your visas and work permits. And when they're about to expire, we'll let you know ahead of time.
We also provide business consultation services including recruiting, managing, and corporate strategies. We can also put you in touch with someone who can help you with moving, accounting, taxation, finance, legal issues, payroll and recruitment. We also have a network of other specialists we use on a case by case basis.
Please fill in the form below if you need help:
Relocating or setting up your company in Thailand, including opening up a new branch or launching a new project
Getting visas and work permits for you and your employees
Paying your employees correctly, managing taxes, and ensure deductions are processed.
Accounting, bookkeeping and taxation issues
Preparing documents and filing of audit
Preparing half and year end annual reports
Finding a suitable place for your office
Recruiting employees for your business
Opening a corporate bank account and credit card
Sending your employees to work in Thailand
Applying for health insurance for you corporation
Setting up the internet, buying furniture, and other practical needs
Facilitating international trade and commerce.
Managing and executing high-profile transactions, such as M & A's or raising capital.
Business consultation with Karsten