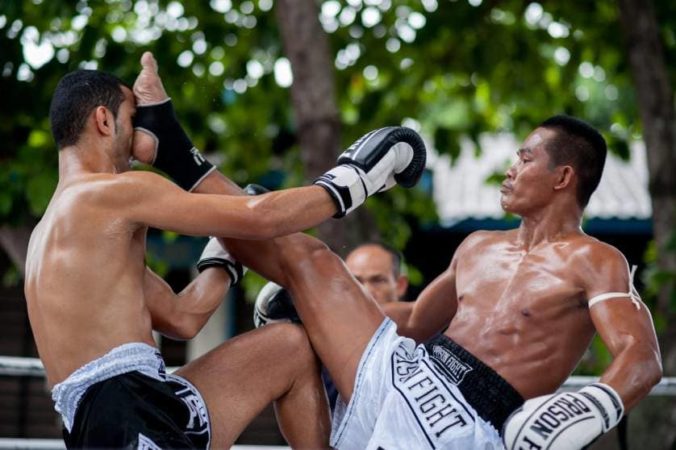 Need help running a business in Thailand? You can support us on Patreon and get access to exclusive business guides with insider business tricks. We answer you personally on any business questions you have. And you'll also be helping keep ExpatDen running.
A few weeks back I wrote about building a kick-ass team of Thai employees and how to deal with with the challenges of recruiting and assembling an awesome team. Today I'd like to look at the day-to-day management of an expat manager in Thailand.
What follows is my own best practices that I came to use over the last 10 years while running a tech start-up out of Bangkok. For my own company these turned to work out quite well, but that doesn't mean it's the only or the best way to go about it. What might have worked for a tech company of 20 people might not be suitable for larger organisations or different industries, so take this with a grain of salt.
Expectations of Your Employees
What do your employees expect? Compensation aside, there's actually a number of pain points that can be very different to what you might be used to from your home country.
Harmony is really important in Thailand. Especially in the office, as for many employees, the work environment is also their social environment. Whereas people elsewhere might 'tough it out' when they don't get along with their boss or their coworkers, it's much more likely that in Thailand they'll just walk out the door. If your management style has a 'soft touch' and you aim to keep relationships more harmonic, you'll get to profit in the form of more loyal staff and lower fluctuation.
Progress is easy to discard as being only about salary and promotions. However, similar to most other countries, ambitious staff in Thailand will expect progress in the form of acquiring knowledge and developing their hard and soft skills. You can cater to that by putting people into positions and giving them responsibilities that challenge them rather than only assigning them work and assignments they already fully mastered.
Support people proactively. Not everyone is a self-starter, so teaching staff – even if it's just 30 minutes a week – goes a long way as well. It builds up human capital over time and reduces fluctuation. Support also extends beyond work – you can expect staff to ask for your advice and help on matters that elsewhere would be considered outside of the scope of work of a supervisor.
Appreciation for more than their 'utility value' is important. If you care about your staff and not just about their contribution to your company, they'll return the favor and stick around longer. New founders often expect a tremendous level of commitment from their first hires and are disappointed if that doesn't happen. Commitment is something you earn, not something you can expect to get without effort.
Exclusive Content
We have exclusive business content with insider business tricks that you can't find anywhere else, just for our supporters on Patreon.

By becoming a Patron of our Get Your Business Going tier, you can ask us any questions you have about running a business in Thailand and get immediate access to these contents:
That's not all. We plan to host meetups in Bangkok to get the members of this tier together with us, fellow entrepreneurs, and other people who can help you run a business here.
To get access to these exclusive business guides and more, please support us on Patreon.
Your support helps us create and publish free in-depth guides that help you live, work, retire, or start a business abroad.
Challenges For You as a Manager
Understanding expectations is a good start, but accepting that your own management style needs to adapt and go beyond mere awareness of local expectations will allow you to really take advantage of local strengths and mitigate any weaknesses the location entails.
I found delegating works a bit different in Thailand. It's a lot harder to delegate responsibility. On the other hand it's a lot easier to delegate the small things. Think about what takes up your time and attention – regardless if it's a work or personal issue – and delegate it. Local cost structure allows you to avoid queueing, filing, commuting … that doesn't replace having a qualified project manager, but you can get back some of the lost time that way.
Know what areas you can comprise on in terms of quality and deadlines. Don't add complications, disharmony or pressure for stuff that doesn't matter. You'll probably have to make quite a bit of compromises, so it helps to know in advance where you can stomach it. Likewise be aware of the areas where compromise isn't acceptable.
Prepare yourself. More things go wrong in Thailand. Build up know-how in all areas of business to develop a better sense for evaluating potential business hazards. It could be a technical issue, a tax problem, legal issues or an HR issue. You're the chief firefighter – be prepared to jump in and fix whatever went wrong.
Avoid single points of failure – whether that's one key employee who is irreplaceable or a process where the mistakes of a single person can have profound negative consequences. Create redundancies, fail safes, contingency plans and redundancies.
Be aware of the cultural and language barrier even you can speak Thai – The easiest way to deal with it is to avoid assuming maliciousness if it can be explained by lack of knowledge, ability, or just plain coincidence. Another way to reduce the effects of that is to organize people in teams: When briefing multiple persons simultaneously, they can later on compare notes (useful, given the significant potential for misunderstandings and people's hesitation to ask clarifying questions).
A Possible Organisational Structure
Over the course of a few years I added quite a few people to the payroll. It was a bit of a challenge to figure out how to organize everyone. There were a number of issues: What can be delegated?
How can the management bottleneck be reduced? Is there a way to reduce or manage rampant fluctuation? A few years ago, one of my most talented staff members came up with a rather neat organisational system that is still in place today.
It turned out to be a formidable solution and it's currently my favorite piece of organisational advice for companies in Thailand:
The basic idea is to have teams of 3 to 6 people that share cross-functional tasks.
In my company that can mean there's a single team that takes care of customer service, product management, marketing, and business development. Instead of having individual people for each role, they share the responsibility for all of those roles.
This has a number of benefits for the employees:
From an employee's point of view, the immediate benefit is work enrichment. It's simply more interesting to have a range of diverse tasks instead of doing the same stuff over and over again. This makes the job a lot more attractive – something that will help set you apart from larger companies who might offer bigger benefit packages.
In a small company, this also allows a lot of people to work with each other, which makes the workplace a more social environment. That's a factor that shouldn't be underestimated in Thailand, where work and social life are often strongly connected.
They get to learn more. Nothing feels more like a dead-end job than repetitively doing the same tasks over and over with little improvement to your own skills after an initial learning phase.
For the company, it works out as well:
It's amazing what new employees can learn from existing ones – even if their immediate predecessor isn't there anymore. By having people organized in cross-functional teams, everyone on that team has a decent insight and can help new members get their feet on the ground. I spend much less time coaching and teaching staff myself this way than I used to when everyone had their individual role.
Employees can cover for each other in case of illness, vacation or when people leave the company. I practically have no restrictions on when employees can take vacation. Due to the team structure, other people can handle tasks for employees that aren't present without causing any disruption.
Employees can help each other out. I notice that effect especially when it's absent. Whether it's formulas in spreadsheets, WordPress administration or Google Adwords: There's always someone on the team who can teach and assist someone who's struggling. In the past, I had to sit down with staff myself to impart knowledge, now the knowledge is in the 'team cloud' and it can flow more freely between members. It doesn't completely absolve me from that role, but it seriously reduces the workload I face.
This structure makes things very flexible. If there's a peak in one area (e.g. customer tickets during a sales season), people can easily jump in and help out. The work in different areas comes and goes in with product life cycles. Teams can adapt to whatever is currently in demand. In some weeks nearly everyone is working on marketing campaigns, while in others it's 70% customer service.
In practice there's some specialisation – team members have different skill sets and preferences and thus lean towards handling specific areas more than others (be it CSS, copywriting or customer service). I don't discourage that. But unlike fixed assignments, this is based on self-organisation, their preferences and strengths and changes with company requirements. This way I found out that one of my data entry staff is actually a CSS wizard – she never brought it up, I never thought of asking. But the team was aware of it and put her skills to great use.
The above mentioned employee benefits translate into a lower fluctuation rate, making things run a lot more smoothly. Part of the reason for that is that there's always something new for people to learn and improve. As long as employees see an opportunity to develop themselves further, they are much less likely to seek out new shores.
When undesired fluctuation occurs, the system helps offset the negative consequences (staff shortage, training efforts, etc.).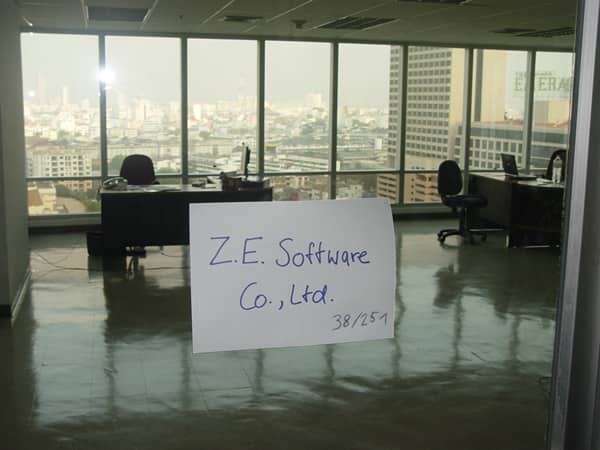 Overall Thoughts
I guess my overall organizational efforts are less standardized than they could be. I do feel however though that resilience is more important than perfection for an organization in a volatile, developing labor market like Thailand.
What are your thoughts on management in Thailand? Did you come up with your own best practices? I'd love to hear about your improvement suggestions, opinions and insights in the comments (as well as any questions you might have). If you want my input on a company management, feel free to get in touch.