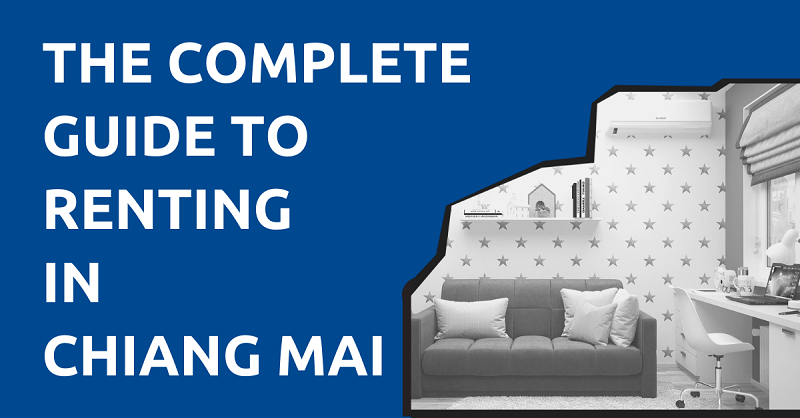 It only took a few days for me to fall in love with Chiang Mai when I first arrived here, but then I had to solve the question of finding accommodations. This can be challenging if you're brand new to the city and a lot of what I'll write about here was learnt through trial and error.
I had the advantage of staying with my brother who was also living here at the time and this made for a soft landing which gave me time to learn. I'm also in the fortunate position to work for a real estate company here which has also helped me to learn even more about Chiang Mai and it's rental market.
But most of the foreigners who come here simply don't have that convenience. In this guide you'll learn how to find rental accommodations in Chiang Mai with the least amount of stress and in the shortest amount of time possible.
Foreigners usually stay here for the short-term (1-3 months) but of course there are foreigners who have been living here happily for over 50 years and can remember Chiang Mai before it became a boom town.
Who knows? You might just find your piece of "sabai-sabai" (That's Thai for just take it easy and relax) and live here long term.
"*" indicates required fields
Where to Rent in Chiang Mai
If you stay long-term then you might consider staying out in the suburbs or even in the countryside. This is an option that's much more suited to those who have pets and/or children who need space.
If you're a single digital nomad and you like to have a vibrant social life then perhaps staying in the city might be a good option for you. There are many great options for those who want to stay and work from home to those looking to have a quiet retirement.
City or Moat Area
Short term renters might consider staying in the city because there's plenty of nightlife in this area. This area is known by its main feature, and so is called the moat area, which is shaped in a square with each side being 1 mile or 1,600 metres in length.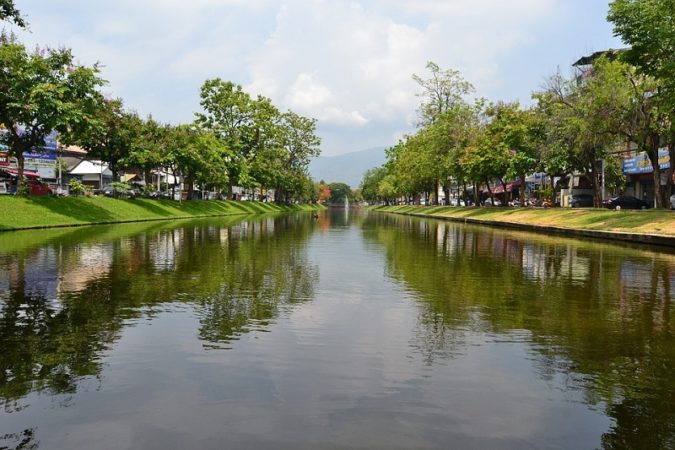 You'll often hear about locations in relation to the moat. Small one-person apartments are popular in this part of Chiang Mai, but there are some houses with large gardens that are still present as well.
There are plenty of apartments available for around 10,000 baht, and you should still be able to find rooms below that figure. If you don't mind the traffic and the people, then this a great place to live and there are still plenty of green areas in the centre of Chiang Mai.
Hang Dong
Hang Dong is the most popular suburb for renting a house for a growing family, and that's because access to Chiang Mai is very easy along the 108 Highway Road. This gives easy access to the big malls such Central Airport Plaza, and there are several international schools nearby as well as dental clinics. 
There are many gated communities in this area and some good rental options exist for the long term. You'll also have easy access to Chiang Mai International Airport and the inner city of Chiang Mai itself.
You'll have plenty of neighbours in this area and there's great access to roads and facilities. It seems that in the last five years that this area has really boomed and now it has its own nightlife attractions.
Expect to pay up to 30,000 baht per month for some of the better houses, and there are houses that cost a great deal more than that if you have the finances to handle it.
San Kamphaeng
San Kamphaeng is accessible via the No. 11 Highway Road, and here everything is relatively new in this area. The area lies to the east of Chiang Mai. Nearby is Promenada Resort Mall, and there many new apartment buildings and houses appearing.
For those who fancy golf, the Chiang Mai Highlands Golf and Spa Resort is nearby. Generally you can expect the best houses to be in this area to be under 20,000, and these houses are what you'd expect to find in a rich Western country.
The Sun Water Park is an enjoyable place to spend a few hours on a hot sunny day as well.
Doi Saket and Mae Jo
Doi Saket and Mae Jo are good options for those looking for a peaceful existence at a reasonable cost. These two districts lie about 10 kms to the north-east of Chiang Mai and are accessible via the 118 Highway Road. Ruam Choke Shopping Centre is nearby and Central Festival Mall is on the Superhighway Ring Road.
This area has seen a tremendous amount of development but there's still plenty of good houses available. You should be aiming to pay 15,000 to 20,000 baht per month.
Mae Rim
Mae Rim is to the north of Chiang Mai and it's accessible via the 109 Highway Road and it takes about 30 minutes to get there. A major international school called Prem is here and the highlight is the stunning view of Doi Suthep and the idyllic scenery that includes paddy fields and forests.
There are some pretty good houses around here for 20,000 baht plus per month and the great thing is you'll have a lot of space to yourself. Some cafes and restaurants are starting to appear here which makes life a bit more comfortable, and there is a good market that sells fresh produce every day as well.
Summit Green Valley Golf Course is also nearby if you want something to do on your weekends, and the local lake is a great place to hang out as well.
Renting Options
There are a range of options available to you in Chiang Mai no matter what your circumstances are and this is due to the huge number of properties that are available. This is because about 30% of the market in Chiang Mai is open to renters.
There are many agents who specialize in rental accommodations. They speak a high level of English and have the ability to get you into your accommodations in a short amount of time.
Houses
Houses will almost always have an undercover parking space and the living and dining room area will certainly be combined. In this price range the standard condo will have its own balcony, double bed, bathroom, and kitchen.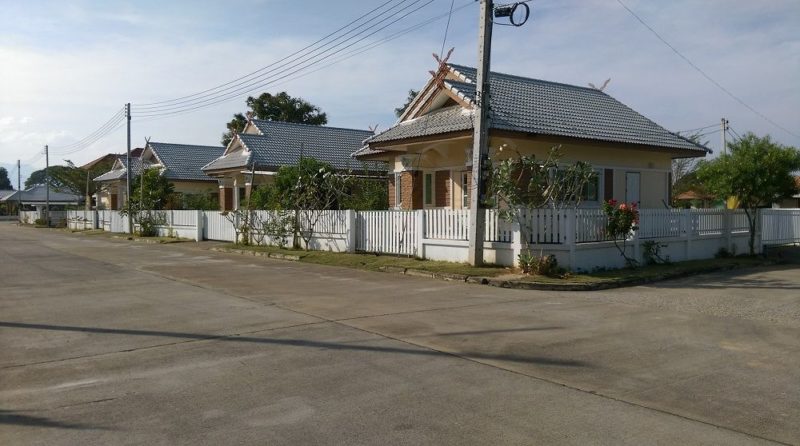 For those of you who don't like to live in tall buildings, there are plenty of good options in Chiang Mai and these include rental houses. Most houses will cost 20,000 baht per month, but if you want to live in a luxurious mansion then you should expect to pay more than 50,000 baht per month. 
At that level you would expect to have a manicured garden and maybe a swimming pool. Cleaning maids who visit you are sometimes part of the rental package and they'll usually come to your house one day per week.
In case you live outside of the city area, you can pay less than 10,000 baht a month and get a big house in Chiang Mai.
Condominiums
There are still plenty of good condo apartments under 10,000 baht per month in the centre of the city.
Most of them have a balcony, and it's always a bonus to have a view of Doi Suthep. Probably the most famous one is Hillside on Huay Kaew Road, and in the last ten years there have been a lot more condominiums built which has now created a glut in the market. 
Condos will almost always have undercover parking, a swimming pool, a small shop, a laundry shop either downstairs or very close by, and security that's available 24/7. Most tend to have food stalls on the street.
Staying in a condo will require at least a one month deposit but it's probably the best option for a lot of people. The good thing is that you know what you'll be getting and there's very few hassles to worry about.
You'll also get to enjoy the facilities that the condos usually have downstairs. You can walk up to the reception desk and ask them directly whether they have a room available or contact them via phone or by email.
In case you plan to live in Chiang Mai for a long time, you might want to buy a condo instead.
Finding Apartments in Chiang Mai
The best plan is to talk to people and to do your own research. Unfortunately there aren't many real estate agent offices open in this current era, but there are lots of websites in English that will make your task easier.
Facebook
Facebook presents its own set of challenges because a lot of real estate agents are trying to avoid having to set up their own website and achieve a quick result. It can be a good method if you don't want to go through Google, but the problem is there isn't a menu that can narrow down your search category.
Most of the properties that are advertised are condominiums, and they're looking for clients who can deal with them more quickly than usual. Just type in Chiang Mai Property or Chiang Mai Condos.
TripAdvisor
TripAdvisor is a good tool to access relevant information but it's only as good as the people writing on it. This applies to any review site and you should be aware that a lot of the reviews were written by people who were asked by the owner to write a nice review for them after their stay was completed.
Property Websites
The next option is to look at the property websites themselves such as hipflat and ddproperty. Have a look at their information but always make sure to communicate by telephone first because this shows that you're serious. Emails or texts will take time to respond to. If you can't call them directly then call their offices and set up an appointment. 
These websites vary in quality and some contain out of date information, such as leaving advertisements up on their site after the property has already been taken.
Billboards
A good option is to look at the billboards at the local supermarket or in the local pub or on Facebook. There are even a few who still put their posters up on the local powerline poles!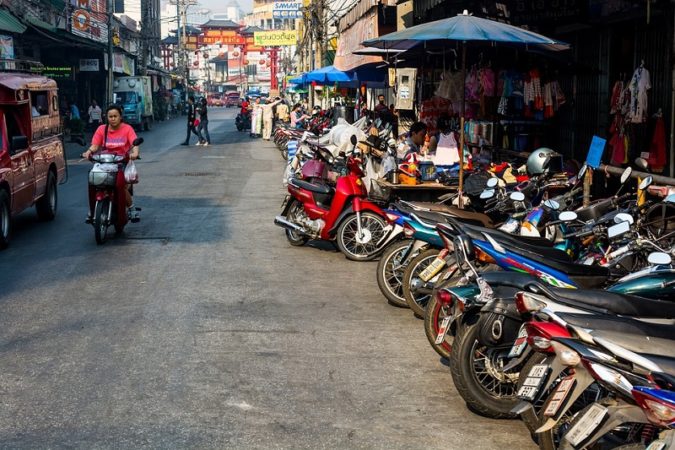 This shows they have some willingness to advertise themselves and are keen to do business. Of course you can always ask your friends for a good deal and it's amazing how well this still works.
This rests on the premise of social proof and it works by working with real estate agents and landlords who have built up their reputation to a high standard.
The downside is that it's a hit and miss affair because a lot of apartments and houses are rented by the time you find out about the property.
Real Estate Agents
In Chiang Mai real estate agents will often take you for a tour of the property, and this can be useful in gathering useful information for yourself as to whether you want to move in or not. 
Try not to embarrass the agent by asking difficult questions which they can't answer. Instead, keep your eyes open and look for where the nearby shops and facilities are.
Some of the newer suburbs don't have too many shops in their neighbourhood, especially after you turn off the main highway roads.
Finding Short-term Rent
There are a few options to find the best short-term rental deals in Chiang Mai. 
The best way is to use your mobile phone or computer. If you need an apartment quickly then the best option is to ring them up and set an appointment with the real estate agent, which can be found easily on expat facebook groups in Thailand. 
The inner city is the best place to start looking, especially inside the moat or just outside of it. Often these places will be ready to move in right away. There a lot of apartment buildings with monthly rates that are used to having foreigners stay short-term and these buildings are often the best solution. Standalone houses in the inner city do exist but they're not very common.
AirBnB is a good option when it's allowed to operate. Long story short: there was a crackdown by some of the condominiums and apartment blocks so it's not quite as common as it used to be. But it can still be a good option for those looking to stay for a few weeks due to the ease of doing business and the fact that most owners are very helpful because the pressure to compete is so intense.
You'll know that everything has been sorted even before you arrive in Chiang Mai and the owner will often greet you at the airport and drive you back to their property to give you a quick rundown on the property features and then hand over the key.
Booking.com is another viable option and it seems to be gaining a bit of traction here, and it seems to have avoided the drama that AirBnB encountered. They have a good reputation and their brand reputation is still very solid.
Important Legal Issues
Renting is an ideal option for foreigners because Thai law forbids outright ownership of land by foreigners. There are a number of legal issues that you need to clear before renting in Chiang Mai.
The first thing is to have a valid passport with at least 6 months of validity left. Landlords and property owners are required to report your details to the government.
Deposit and Rental Contract
Generally the minimum deposit will be for one month but some landlords will ask for a three-month deposit. You may need to sign a rental agreement in both Thai and English and it's important to remember that the Thai version will be the official version. 
Of course you'll be held liable for any damage that is sustained to the apartment. Some condos require you to sign an agreement that is for one year, and this will be in the pricier condos and bigger houses.
Building Committee
Some apartment buildings have a building committee, and this is a good option if you want to voice any concerns as to how the apartment is being managed. Issues such as noise, rubbish, and security all need to be taken care of and building committees have the authority to implement these changes.
It's in your own self interest to be a part of this process but I would wait at least six months before making yourself known and putting your opinions forward to them.
Pets
Pets are not welcome in condos but if you're living in a rental home then it should be okay if you're living there long-term. Make sure that your animal doesn't cause your neighbours any problems and check with the owner before buying a pet.
Both dogs and cats are acceptable in Thailand.
What to Keep in Mind
Chiang Mai is the largest city in northern Thailand and it has its own vibrant real estate market. Access to the countryside is very easy and a lot of the real estate agents offer houses in the valley in which Chiang Mai lies.
There are three types of properties in Chiang Mai and these include: inner city apartments, suburban houses, and rural houses that are surrounded by the hills and the idyllic forest and paddy fields. A happy life can be found no matter what your preferred lifestyle is.
Local Culture
Chiang Mai has a different mindset to Bangkok. The culture is one of 'sabai-sabai' and generally a more relaxed attitude to life and business prevails.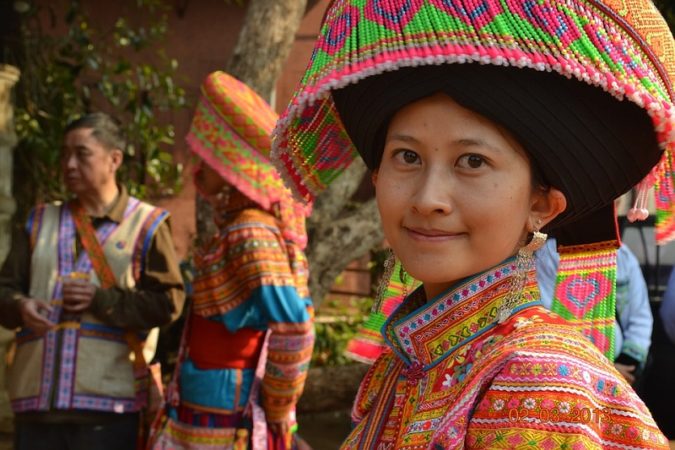 Songkran is the biggest event of the year in Chiang Mai and you'll see thousands of people throwing water at each other in April. You can join in the fun but if you don't then you'll either have to lock yourself in your house or apartment for three days and only come out at night or move out of Chiang Mai during Songkran. At all times you should respect the culture of Thailand.
This includes saving face and not causing any trouble as a client. Noise issues can arise with the onset of construction or the opening of a nightclub. These ultimately can be dealt with by moving to another part of Chiang Mai. Litigation as a foreigner who is living in rental accommodations is not a strong basis for launching legal action in Thailand.
Growth of Suburbs
The suburbs have been booming for the last twenty years and the city has slowly become less of an attraction than it used to be. A lot of people want easy access to schools and shopping malls and a quiet garden atmosphere and the suburbs provide this once you're off the main highways. Of course access to key services diminishes the further out that you go and the amount of Thais who can speak English diminishes as well.
Chiang Mai has a lot of tourism so there are many Thai people who can speak English. It's good to develop at least some Thai language skills though, which will help you in your daily life. You'll also hear bits and pieces of the old Lanna dialect as part of their everyday conversations. (For example 'sao' is twenty).
Most of the younger people can speak English to a decent level inside the city, but that doesn't mean that older people can't speak English.
Families
Families will feel welcome and it's an ideal city to bring up a growing family. There's a range of international schools that offer a high standard of education for those that can afford it.
That seems to be the one main complaints about Chiang Mai from expats, but apart from that you'll feel welcome with close access to the surrounding countryside and a range of facilities that you would expect from a city that has nearly one million people. Thais are very welcoming to children and you'll be surprised how easy it is bring up a family in Chiang Mai.
Maid and Gardener
If you rent a big home it might be worth your while to hire a maid and a gardener. Your real estate agent or landlord will probably know people who are prepared to do this work for you. Make sure to lay out what your expectations are. A wage of around 200 to 300 baht per hour is considered fair in Chiang Mai. Having a maid can also be useful for doing errands, such as shopping and picking up the children from school, which will end up saving you a lot of time.
Smoke
The one big problem that everyone faces is the smoke that rises from the forest and the paddy fields in the early part of the year from February to April. This makes living in Chiang Mai during this time a challenge, and many people choose to leave the city during these months.
The smoke can lead to breathing problems, especially if you already have asthma or other health issues, but the good news is that these ''burning seasons'' are becoming less intense with each passing season.
Other people buy air filters and wear masks outside but the smoke still persists right up until April. In recent years public opinion has shifted in favour of cracking down on it and now firebugs (the people who start the fires deliberately) can expect severe punishment dealt out by the courts.
Special Needs
People with special needs might find themselves at a severe disadvantage if they wish to stay in Chiang Mai. You can make the assumption that old buildings will not have suitable access, but if a building is less than 10 years old then it generally will have the requisite ramps and wider doors that makes it suitable for you. Websites will almost never have such information included, so it's best to ask the owner or the real estate agent about this issue.
Now, on to You
There's a lot you can learn by conducting your own research on the internet and it will at the very least give you a fair idea of what to expect. At all times you should respect the cultural norms of Thailand, but finding accommodations that are right for you is not an overwhelming challenge once you break it down into its separate parts.
Many foreigners just like yourself have found great places to live and there's no reason why you shouldn't be able to have the same outcome.
Related Articles