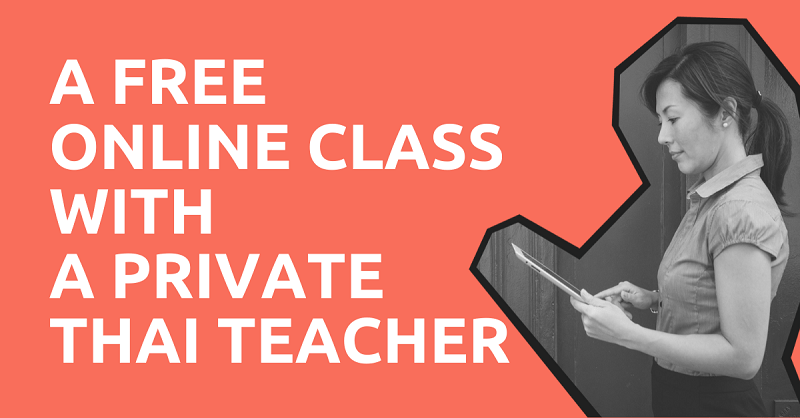 If you're looking to start learning Thai or improve your existing Thai-language skills, ExpatDen offers premium subscribers a free 60-minute private online class with a Thai teacher who has years of experience teaching Thai privately to expats in Thailand.
Learning Thai with a private teacher is one of the fastest ways to improve your Thai.
You can get a tailor-made lesson based on your needs. You can ask any questions you may have. A private teacher can correct your Thai language on the spot.
Please fill out the form below to book your 60-minute 1:1 online class with a private Thai teacher.
Booking a 90-minute call with a Thai teacher is exclusively available to our subscribers (both Premium and Business).
Become a member. Doing so gives you access to over a hundred pieces of exclusive content (and growing!), teaches you what you need to know to land a job, stay long-term, and save $1,000s on rent, money transfers, insurance, utilities, and more!
Our business members can also ask us any questions they have about running a business in Thailand, get a free 20-minute consultation with a corporate lawyer, as well as a free 30-minute call with an accountant.