One thing is for certain:
If you want to learn to speak Thai, finding native Thai speakers is a must.
And they're quite easy to find, if you know where to look.
In this post, I'll share with you the absolute best places to find Thai language partners. As a bonus, I'll even throw in a strategy that will allow to get more practice time out of your partners.
Let's dive right in.
We're going to see two types of resources for finding Thai language partners: Online and offline resources. We'll focus on the former since they are generally more accessible.
These online resources are language exchange websites/apps, dating websites and games, among other things.
Enter your email below to receive our FREE Thai Language Cheat Sheet. It includes a comprehensive list of downloadable PDFs to quickly get you started learning the Thai language. The Cheat Sheet covers everything, from the alphabet, tone marks, and consonant sounds to vocabulary and much more.
Language Exchange Websites and Apps
Language exchange websites and apps are probably the most obvious places to find language partners, if you don't live in Thailand. There are a few language exchange platforms which offer a wealth of native Thai speakers who will willingly teach you Thai as long as you agree to teach them English in return.
I recently tested several websites and apps and there were only a handful that I found worth using. And note that these are more than sufficient for finding Thai language partners.
Here they are:
HelloTalk
HelloTalk is by far the best of all language exchange platforms. It has a great number of Thai speaking members who want to learn English, which makes it really easy to find partners.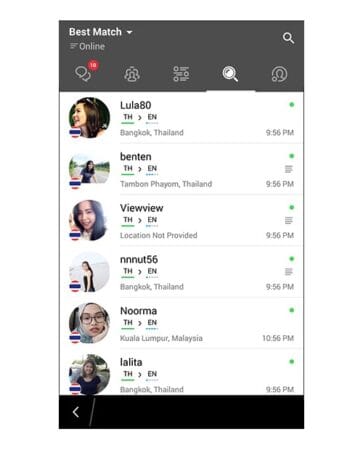 This app is available to both iOS and android devices. The chat platform looks a lot like the one on Viber and Whatsapp, if you know what these here.
On HelloTalk, you're limited to sending messages to no more than 15 people per day. Trust me, though, 15 persons per day is enough.
At least in my case, most of them replied to a simple "Hi, how are you?". You also have the option to write a detailed description of yourself, so don't miss out on doing so to increase your success rate.
Conversation Exchange
A second language exchange resource should not be needed, but if you're looking for an extra one, Conversation Exchange fares decently.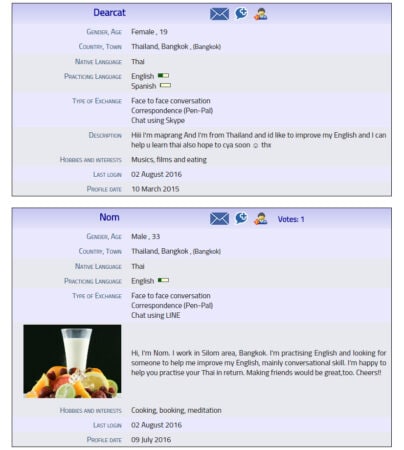 Conversation Exchange's limit is around 10 people per day, which is largely sufficient. As with HelloTalk, most replied to my initial message. You can also put a description of yourself in your profile.
The downside of Conversation Exchange, though, is that you cannot upload a profile picture (you can only use one of the avatars they offer), so it's not as personal. Also, the website looks old, which makes it less appealing to use. I was surprised to see that several Thais still used it despite its looks.
Dating Websites
Before I go into my review of dating websites, know this: Dating websites do not have to be used to find love. A lot of their members are open to friendship. Do you see where I'm getting at with this?
That's right, dating websites are a gold mine for finding Thai language partners. And the big upside is that they won't necessarily want to practice English with you. So you can end up practicing Thai 100% of the times, which is awesome.
Here they are:
ThaiFriendly
One of the best free dating websites out there to find Thai partners is ThaiFriendly. It has a huge number of people you can talk with, and of course, you can do so in Thai.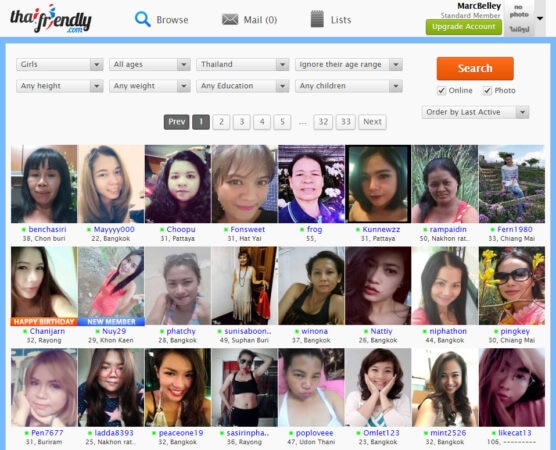 Games
Nowadays, there's a great range of games that have chat and/or microphone features. In some of these games, you can play on a server located in Thailand, where you'll have the chance to practice with countless potential practice partners.
There are a couple of games where you can play on a Thai server, but note that there are way more such games that exist such as Minecraft Thai servers.
Thai Communities outside of Thailand
Maybe you prefer a more "in-person" approach?
If that's the case, I may have you covered. If you live outside of Thailand, you still might be able to find Thais with whom to practice in person.
Where can you do this might you ask?
By getting involved in the
As it turns out, in some large urban areas, there are established communities of Thais. An easy way to find them is to do a search on Facebook. Type the word "Thai community" and then type the name of the city where you live.
Let me give you an example. If you live in Dallas, you'd proceed as follows: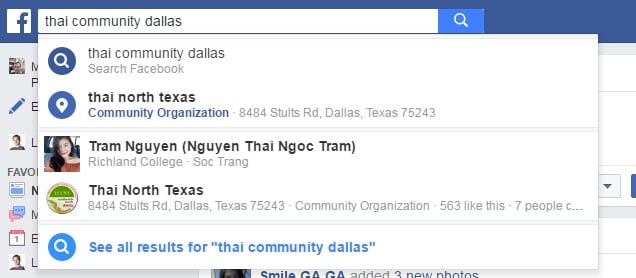 In this case, it's quite obvious, there's only one result worth noting, the Thai Community Center of North Texas.
Upon browsing through their page, you can see that they're involved in various events which you could take part of.
Here are a few communities of Thais in other cities that I found by doing a quick search:
Now that you know where to find Thai language partners, let me give you some useful information about practicing with them.
Useful Info about Practicing with Thai People
Time Difference
When you practice with Thais, be mindful of their time zone. If you sleep at night, here are the best times to get a hold of them:
On the USA's east coast: early morning and possibly late in the evening.
Europe: Morning and afternoon.
Australia: Afternoon and evening.
The Line App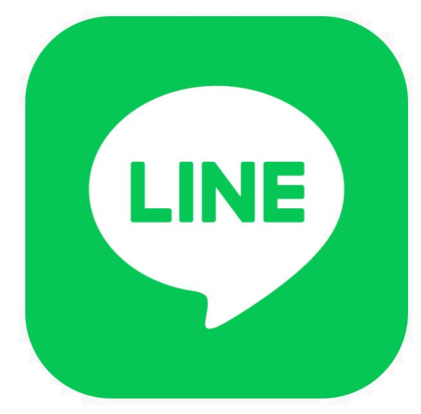 Line is very popular in Thailand. It's an app/program that serves as a platform that can be used to communicate by chat, audio and video. You might be asked for your Line ID when talking to Thai partners, so I suggest you make one.
A Quick Word about Thai People
There's one thing that stands out about Thais and it's that they're an extremely humble and polite people, which, to experience it for me in person was simply priceless, such a contrast to the people I'm used to in my home country. IF you do get the chance to experience the land of smiles one day, you'll see what I mean.
Strategy for Maximizing Your Practice Time with Language Partners
Over the years, I've had countless language partners and still today, I have a handful of them that are highly reliable. I can practice with them and get explanations about grammar, whenever I need it.
I'm now going to show you how you can get this level of reliability in some partners as well.
First, as I quickly mentioned earlier, start by making a neat profile on the app/website. If possible, write your description in Thai as this will entice more people to reply or even send you a message on their own.
Secondly, send a very short message such as "Hi, how are you?" to as many potential partners as you can, whether on language exchange or dating platforms.
Then, DO NOT jump to language exchange right away. That is a common mistake that people often make. When I did that, I noticed that the language exchange took place for a week at most, and then died down tremendously.
Why does this happen?
Well, it's hard to say, but my best guess is that teaching someone else a language or learning it can feel like work, and some of us already have our hands full with that.
Fortunately, there is a better approach.
The trick I found is to focus on friendship. That's right, make this person your friend by having interesting conversations on common interests and you'll gain someone who is more dependable and who'll genuinely want to help you with your Thai.
Also, try to take the conversation elsewhere, like on Skype or on Line, as early in the process as possible. You'll have more freedom like sharing files, making audio/video calls, which you may not get on language exchange and dating websites/apps.
This is what concludes this guide on finding Thai language partners. Follow it and you'll surely succeed in the same way that I did.
Good luck!
What to Read Next