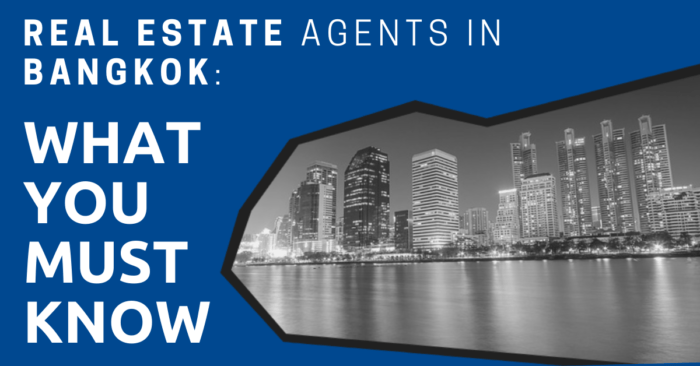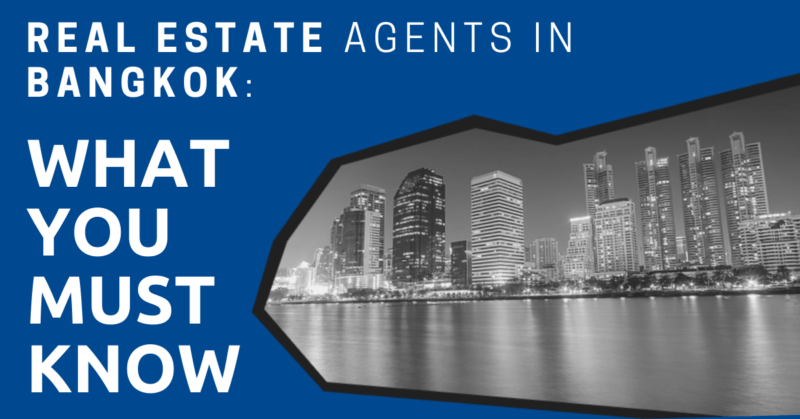 "Should I use a real estate agent?"
"Can I get a better price if I deal with the owner myself than if I use an agent?"
You might find yourself asking these questions if you're buying or renting a property in Bangkok.
Hiring a real estate agent is definitely a quick and convenient way to find a property here in the capital city of Thailand. However, know that doing so has some drawbacks, too.
In this article, we are going to provide you with all the information you need to know before hiring a real estate agent, including the pros and cons of hiring one, how to make the most of their services, and how to find a good agent.
In case you want to get in touch with an agent right away, check out this page.
"*" indicates required fields
Benefits
But first, let's take a look at all the benefits of using a real estate agent in Bangkok.
Convenience
Instead of searching for properties yourself, a real estate agent can provide you with a list of properties that suit your requirements.
They will even take you to the property and negotiate with the owner on your behalf.
If you don't like a place, they will help shop around for other options until you find the one you like the most without having to do everything by yourself.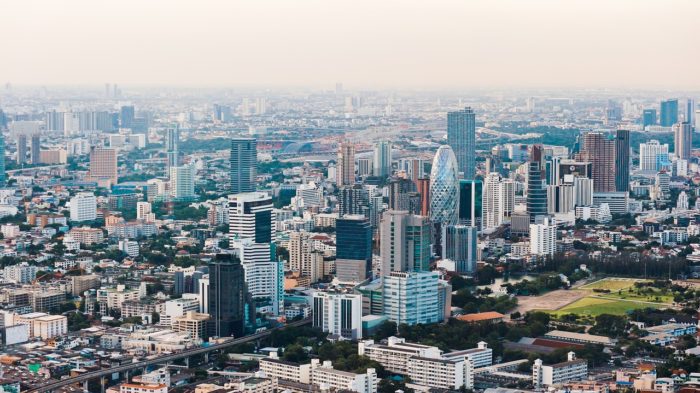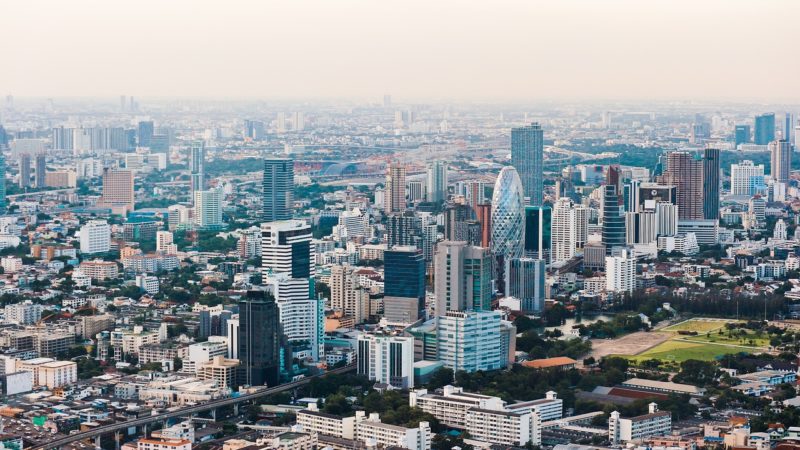 Expert Advice
Getting expert advice should not only entail knowing which place to rent or buy; it should also entail getting advice on building a new life in Bangkok.
Real estate agents can tell you which bank you should use. They may even have connections at certain bank branches that will make it very easy for you to open a bank account there.
They can also give you tips on how to get around the city, which restaurants to try, where to buy groceries, how to find a handyman and maid, and even give recommendations on good schools for your kids.
They give you these types of advice free of charge.
In case you plan to buy a condo in Bangkok, it's highly recommended to get in touch with an agent. Their knowledge would come in handy as you invest a huge amount of money into the property market.
Ease of Communication
Communication can be a major issue when you need to find a place to rent or buy.
That's because not all Thais can speak English, even in Bangkok.
Although English is considered as the most common second language in Thailand that every Thai need to study in their schools, the number of Thais who can speak English fluently is still limited.
So, if you're going to look for an apartment yourself, unless you can speak Thai well, chances are that you will encounter some communication problems.
In that regard, a real estate agent can act as your translator when negotiating with the owner.
In addition, when you run into any problems, you have one more person to talk to.
Disadvantages
The main disadvantage of working with a real estate agent concerns bargaining. It's often easier to bargain for a lower price with a property owner than with a real estate agent.
In addition, the idea of "co-broker" is not widely recognized in Thailand. Real estate agents in Bangkok have a limited number of properties on their hands. The properties they broker may not be exactly what you need. And they might not share your details to other agents and split commission.
This means that you may need to contact more than a single agent in order to find out the most suitable property to rent or buy.
Real estate agents in Bangkok work on a commission basis. They only get paid when you sign a contract. Because of that, there are some bad agents that will try to force you to strike a deal.
How Much Do You Need to Pay?
You don't need to pay a fee when using a real estate agent in Bangkok.
Instead, a real estate agent make money out of commissions. For a property rental, they get a one-month commission from the annual contract and half-a-month commission for a six-month contract.
For a sale, they get a 3%-5% commission on average from the property developer.
The starting price quoted by a real estate agent should be closer to the price you are quoted when you deal directly with the owner.
However, it's possible to negotiate the rate down when you deal directly with the property owner. But this isn't always the case.
Requirements
Real estate agents do not work for anyone.
There are certain cases where, after you contact real estate agents in Bangkok, you will not hear back from them.
Based on our observations, there are four main reasons why agents won't get back to you.
Your budget is too low
Your have a short-term visa
Your rental duration is less than six months
Your preferred location is not within the city area
Your move-in date is still too far off
But remember, there are also good agents who always respond to inquiries even if they do not have a list of properties based on your requirements.
Budget
Your budget plays a big part. Agents are concerned about how much money they can make if they successfully make you sign a contract.
So if your budget is too low, they may not want to work with you.
While real estate agents do not publicly specify the minimum budget you need to have before they start working with you, based on our observation, 15,000 baht a month is usually the starting point.
15,000 baht a month is also the average starting rental price in Bangkok for condominium units that are next to BTS and MRT stations.
This means that if your budget is lower than 15,000 baht a month, they may not have an available property for you.
In case you want to rent a two-story house inside a city, then your budget should be more than 20,000 baht a month.
When buying a property, your budget should be more than 2 million baht. Again, it's the average starting price for a new condominium in Bangkok.
However, there are still some agents that may work with you regardless of your budget.
Visa
It's common practice among real estate agents to ask you about that type of visa that you have. Some agents might even ask about your job or what you do for a living.
It's not that they want to know your personal matters. They just want to make sure that you are holding a legitimate long-term visa and have a stable job that can ensure you'll be able to pay rent until the end of the contract.
That means that if you only have a tourist visa, a real estate agent may not want to work with you.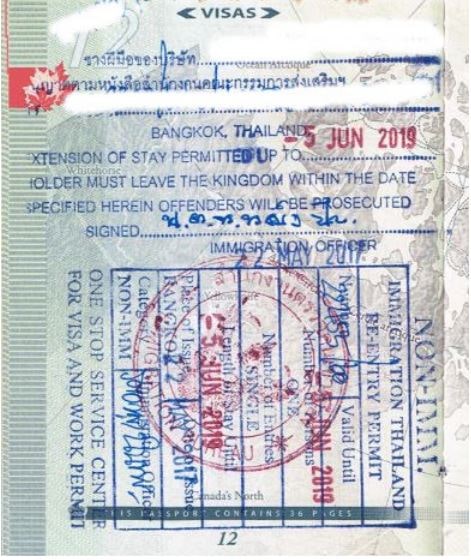 Rental Duration
In case your rental duration is less than six months, you will have a very hard time finding real estate agents to work with. Note that an agent makes a one-month commission out of a yearly rental contract.
For a six-month rent, an agent makes half a month's commission. And they don't get paid commission for anything shorter than that.
If you want to find a short-term rental, it's better to search on your own. Or you may consider looking at serviced apartments instead.
Location
Bangkok is big. Not all agents have a list of properties on every part of the city. And co-brokerage is still not popular in Thailand.
You might need to do extra work if you prefer to stay in the outskirts of Bangkok such as Min Buri, Sai Mai, and Bang Khae. Not all agents have property listings for these areas. And when they don't have a list, they may ignore your inquiry.
Move-in Date
If you contact a real estate agent today but will come to Thailand or rent in the next six months, chances are that the agent will not consider you as a top priority and may even totally forget about your inquiry.
Usually, real estate agents prefer to work with those whose move-in date is shorter than a few months.
What You Should Know
There are certain things you should know before using real estate agents in Bangkok.
License
In Thailand, anyone can become a real estate agent. You don't need to attend a seminar, get trained, or hold a license.
Expats can also become a real estate agent as long as they have a proper visa and a work permit.
Because of this, the quality of real estate agents you would find in Bangkok significantly differs. You might find a professional agent who knows the industry extremely well and can point you toward a place that you prefer to rent or buy.
Or you might find someone who becomes a real estate agent on a part-time basis and barely knows anything about the market.
Property List
Each real estate agent will have their own property listings. These listings are based on their own networks and connections.
In Bangkok, co-brokerage is still largely uncommon. It means that if an agent does not have a property that suits your requirements, they might not refer you to other agents who may point you toward properties you might like.
In addition, property/room owners or juristic persons tend to ask many real estate agents to find them tenants without any exclusive agreement with agents.
That is why, when you ask several agents to find you a property, they might show you the exact same places.
This has resulted in an unwritten rule among real estate agents. If you are offered the same property by several agents, the first agent who shows you the property is the one who gets the commission.
Communicating with Real Estate Agents
The best way to communicate with a real estate agent in Thailand is through LINE, a mobile phone communication application.
LINE is one of the most popular communication apps in Thailand. In fact, every Thai person you meet has this application installed on their smartphone.
Real estate agents, like any other Thais, are very active on LINE.
You may use email, but you would get a faster response from agents if you communicate with them through LINE.
Be Specific
When you ask a real estate agent to find you a property, you should be specific on what you need.
Here's a list of information you should provide a real estate agent:
Budget in Thai baht, if possible
Preferred location. If you don't know it yet, tell the agent about the location of your workplace/university.
Preferred room rize
Move-in date
Any facilities you need (e.g., swimming pool, gym)
If you have pets, tell the agent about their breed, age, and size
In case you have any other conditions (e.g., the room should be very quiet during the day), you should tell the agents as well.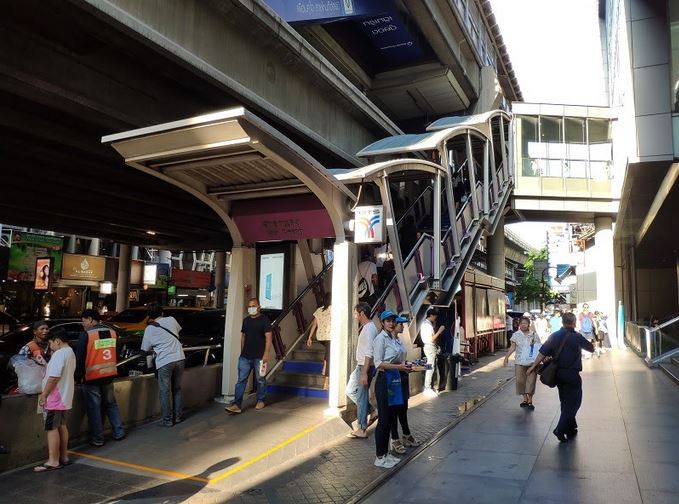 Procedure
It's convenient to use a real estate agent to help you find a property. Working with an agent normally goes like this:
You send your requirements to the agent
The agent sends you a list of properties in a few days
Once you find a property that interests you, a real estate agent will make an appointment to meet you at that property
If you don't like the property, an agent may take you around the area to show you more options on the same day
After that, it's time for negotiation. Once you reach an agreement, the agent will prepare a contract that the agent will ask you and the room owner to sign.
Then, you can move in on the date as stated on the contract
Types of Real Estate Agents
Real estate agents in Bangkok can be separated into three main types:
Independent agent
Hired agent
Sole agent
Independent agents
Independent agents are real estate agents who work on their own, i.e., they're not employees of any real estate company. They either work on their own or partner up with other real estate agents.
This type of real estate agent tends to have a good knowledge of the property market in Thailand. They may have worked in a property company for a while before becoming an independent agent.
What's good about working with independent agents is that they're dedicated. Since their main source of income comes from closing a deal, they would be motivated to work with you and go beyond the extra mile until you find the right property.
It's also easier to negotiate with an independent agent. They are more flexible and would find a way to find the best middle ground between you and the property/room owner.
But it's also undeniable that there are some independent agents who are too pushy in trying to close a deal.
You can find a good independent agent from our list.
Hired Agents
Hired agents are real estate agents who are employed by real estate companies.
They work from nine to five and are salaried. Some companies may pay them a fixed salary while the other gives them commission on a successful deal.
Hired agents tend to be more systematic than independent agents. They also have access to a wider list of properties.
Since they already get a salary regardless of whether they find you a property, they may not be as motivated when working with you.
If you want to work with a hired agent, you can check out CBRE, Fazwaz, and Savills, all of which are big real estate companies in Thailand.
Sole Agent
Sole agents are like hired agents in that they work in a property company and get a salary in return.
The main difference is that a sole agent may have an exclusive agreement with certain property owners that allow them to be their properties' sole real estate brokers.
Plus Property is a good example of a sole agency in Bangkok. They are an affiliate company of Sansiri, currently the leading property developer in Thailand, which means Plus Property has an exclusive agreement to broker only properties developed by Sansiri. If you want to rent or buy a property developed by Sansiri, you need to get in touch with an agent in Plus Property.
Finding Agents
You won't have any problem finding a real estate agent in Bangkok as there are hundreds of them.
In fact, you will find a huge number of real estate agents with a simple Google search.
Most property websites are managed by real estate agents. You can also find agents on many Facebook expat groups in Bangkok.
However, the real challenge is not finding a real estate agent, but finding a good and professional real estate agent.
As mentioned earlier, anyone can be a real estate agent. You don't need to have a license or any training at all.
To start finding a professional agent, you can check out our real estate agents list. They are agents that we personally know and they have been helping our readers for many years.
F.A.Q.s
In this section, let's take a look at common questions when it comes to real estate agents in Bangkok.
Finding on your own vs. using Agents
You can definitely find a property in Bangkok on your own without involving a real estate agent at all.
However, it doesn't always mean that you will land a better deal when you do everything on your own.
In the end, the price you get might not be that different from the price you would have got if you had worked with an agent.
Using an agent entails less work in finding a property. They might recommend areas you may not have thought of before. Plus, you have someone you can ask when you need to find a handyman, a maid, or even nearby restaurants.
That said, it is a good idea to do your own research before contacting an agent. There are many property websites that will give you a good idea on how much you need to pay and what you get in return.
Should I pay the deposit to an agent or the owner?
It's better to pay the deposit or rent directly to the room owner.
If you buy a new condominium, then you should pay the condo developer directly.
We have heard of a case where a tenant made monthly payments to a real estate agent instead of the owner, and the agent pocketing the payments for himself.
In the end, the tenant needed to find a lawyer and take the issue to court.
Another case involves a bad agent who secretly marked up a rental price. The actual rent was 20,000 baht but charged 22,000 baht and pocketed 2,000 baht.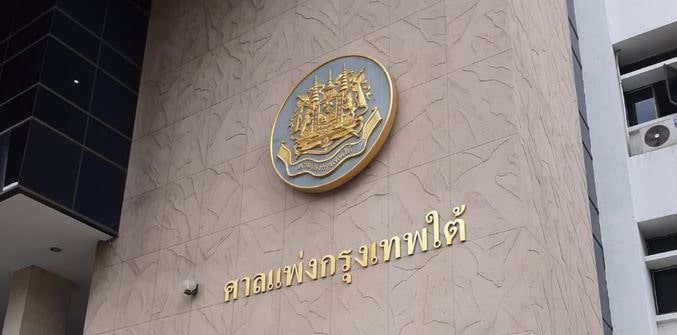 How can I bargain?
It's common to negotiate rent prices in Bangkok. But it's hard to say how successful you will be when bargaining for a lower price since there are various factors involved. Sometimes negotiating works, sometimes it doesn't.
You can check the price of other units to know whether what you're offered by a unit owner or agent is fair.
If the rent price offered to you is too high, then there might be room to bargain. If it's already low, the owner may not want to lower it further or offer a discount.
There are a few tricks to help your negotiation:
Tell the property owner about yourself, including the company you are working for. Owners also want to have decent tenants, so if you have a legit job, then he/she might give you a discount.
Although the average rental contract is for one year, you can extend it and make it an 18-month contract, which will then allow you to bargain for a lower price.
The sooner you sign a contract, the greater your chances of getting a discount.
Reader Experience
At the time of writing, we asked our readers about their experiences on using a real estate agent in Bangkok. A majority of them had a good experience. There are exceptions as in the case of John R., who dealt with a bad agent when he was in the process of buying a condo in Thailand.
You can read some of our readers' experiences below.*
*For the sake of confidentiality, we have removed all the names of the real estate agents provided by our readers.
"We just rented an apartment and used a real estate agent. She was incredibly helpful and efficient on everything she did. She sent us lists of possible places based on our criteria and drove us around across several weekends looking at that week's shortlist." – Simon
"While we didn't have to pay a fee upfront for their services, they are a cartel. All charge 5% of the sale price — This is too high.
After several people viewed my property, the estate agent received a deposit, and when the buyer could not pay the remainder within the time period agreed upon, the estate agent changed the closure date without informing me, burying the change in a document. I ended up going elsewhere and received no monies, they were returned to the prospective purchaser.
It seems the purchasers normally do not the funds in place prior to viewing a property and giving a deposit!!" – John R
"Very professional.
When buying a new condo, using an agent will not cost you more than if you deal directly with the developer, and you will have a better overall view.
Reliable agents will ask a small fee from second hand sellers (usually 3%) and if the agent can negotiate well, you will not feel it, and have more options than trying on your own…" – Nicolas F.
"My name is Sam. I moved to Bangkok for work last year.
Before moving to Bangkok, I started checking for apartments on the web. I could find some adorable and decent one-room apartments located in the Sukhumvit area and near the BTS, and started contacting agents using LINE app. I agreed to meet with one of them once I reach Bangkok, and gave the dates when I'm available.
"Once I reached Bangkok, I contacted the agent and agreed to meet the next day, sending me the address of the condo. I went there the next day, got showed the apartment, and it was even better than the photos. We already discussed the monthly rate and deposit (two months) so the agent prepared the contract and contacted the owner to come over and sign. The other was a lovely lady who works as a flight attendant. I moved my luggage and that was it. Yes, I know, no drama!
I think I was extremely lucky. No issues happened." – Sam
Now, on to You
Using a real estate agent is totally optional.
Should you choose to do so, you might even be able to find exactly the kind of property that you want on your own than if you used an agent.
However, it's worth emphasizing that you don't need to pay anything when using an agent. It's completely free. And they can help you find a good property in a short period of time.
If you want to look for a place to rent or buy, you can start your search by contacting a good real estate agent. Then, you can decide whether you want to use his or her services.
Related Articles