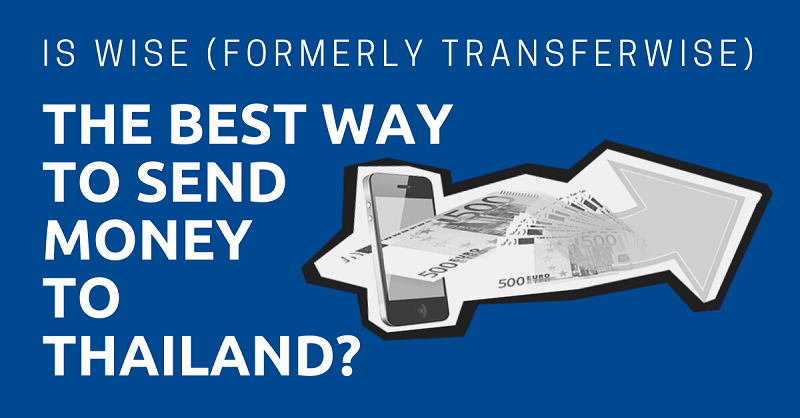 When transferring money most of us have the different wants. Some of us want the fastest transfer. Some of use want the most straightforward transfer. And some of us want the best exchange rates. For me, I like when I can find a money transfer service that gives me all three.
I used to use MoneyCorp to transfer money. But I always had to bargain with them to get the best possible rates. And even after I got decent rates, I still had to pay bank fees. So last year, when I had to buy a car, I decided to weigh my options and compared using MoneyCorp to using a bank and Wise.
In the end, Wise gave me the best rates and quickest transfer times.
"*" indicates required fields
How Wise Works

Wise is a simple and quick way to send money to over forty countries, including the US, the UK, Germany, and Thailand, with no hidden fees. You pay your money to Wise, they convert it, and then pay it out to you or your recipient.
The big plus is that there are no bank charges and Wise carries out the exchange at mid-market rate, which means Wise averages out the exchange rate between the buying and selling prices. This make Wise becomes the cheapest yet fastest way to send money in many occasions.
Pros and Cons
Here's a quick look into their pros and cons I found when using their service.
Pros
✓ no bank charges
✓ two-day transfers
✓ guaranteed exchange rate
Cons
× online chat was unavailable
× restrictive business transfers
× maximum transfers limits
Transfer Fees
Wise's borderless transfer fees are among the cheapest because money does not move from one country to another. Instead, Wise has banks in every country they work in. Your money goes into their bank in your home country. Then they transfer your money from that bank to the their bank in the recipient's country.
Actual transfer fees depend on the number of transfers between countries. So the more popular the route, the lower your transfer fee might be.
For comparison purposes, here's the transfer fees on transferring £1000 to Thailand through Wise, my UK Bank, and other money transfer services.
| | | | | |
| --- | --- | --- | --- | --- |
| Transfer Method | Fees | Exchange Rate | Exchange Amount | Speed |
| MoneyCorp | £5 | £43.87 | 43,674 baht | 2-4 days |
| My UK Bank | £15.00 | £44.29 | 43,835 baht | 4-5 days |
| XendPay | £9.90 | £44.48 | 44,040 baht | 2-3 days |
| Wise | £7.46 | £44.74 | 44,446 baht | 2 days |
Credit Card, Debit Card, and Mastercard
In addition to wire transfers, you have the option of making transfers with your credit card, debit card, or Mastercard with a Wise Multi Currency Account.
Once you choose to make a transfer with your card, you can enter the 16 digit card number, expiry date, and CVV/CVC directly on the Wise website.
Depending on your bank, you might be redirected to a 3D Secure (3DS) authentication screen in order to make the payment.
The amount of money that you can transfer is based on your card's withdrawal limit.
And for security reasons, you can only use a credit card having the same name as the name on your Wise account.
Wise charges a card fees of 0.3% to 3.1%, depending on your card issuer, the country you are transferring money from, and the destination country.
Although the card fees can be high, the amount can still be much lower than a traditional wire transfer.
The most expensive part of making an international transfer is the hidden exchange rate. And Wise doesn't charge extra for that – they just use the mid-market rate.
Transfer Speed
Since I joined Wise last year and have been using them regularly, my recent transfers from UK to Thailand only take two days. The transfer times were longer in the beginning, but I suspect this was because my bank was slow to put money into my account.
On one occasion when Wise was at fault, they gave me a £4.50 credit because it took them three days to transfer my money instead of two.
And recently, my son, who is in Australia, sent money to me in Thailand. (Yes, a very rare thing as it's normally the other way around). The money went to Wise at 9pm Australian time. I got the money in my Thai bank at exactly 1:03pm Thai time the next day—less than twenty-four hours.
Set Up and Verification
Once you enter your e-mail address and create a password you'll be able to finish a transfer.
I thought it was strange that I could process a transfer when all Wise had was my e-mail address. But things became clear later on during the validation process.
I needed to transfer £1000 from my UK bank to my Thai bank. Wise gave me a guaranteed exchange rate of 42.82426 baht per GBP. And they tacked on a transfer fee of £2.96. It would've been more expensive, but they also gave me a £4.50 credit—more about this in the promo section. In the end, though, I'd be getting 42,697.50 baht.
Before you finish your transfer, Wise shows you their transfer rates compared to bank transfers. I thought it would be unfair to compare rates after Wise gave me the £4.50 credit. So I checked on another day, and Wise's transfer fees were still cheaper than banks.
Wise then asks you if the transfer money is coming from a Personal Account or a Business Account. Choose the account type and then add the recipient's info.
Since I was sending money to my Thai bank, I chose Myself. On the popup screen I entered Bangkok Bank and the swift code was automatically itself. I then added my bank account number.
I finished my set up and transfer. Now Wise had to verify that I was actually who I said I was.
To verify your ID, you can use your passport, driver's license, or national ID card. You can use your webcam to scan the documents or you can upload a file from your computer. The file must be less than 8MB and must be in color. They won't accept black and white copies.
The verification process takes a few minutes. I got an e-mail asking me to first confirm my e-mail address. Then I got another email saying Wise verified my ID.
At this stage they didn't ask me to verify my address. The trigger for this info varies from country to country. In the UK, Wise will ask for it before they transfer over £15,000.
I was now ready to finish my first transfer. I used an electronic Bank to Bank transfer and the money went into Wise's account within a few minutes.
Important! If you use the Bank to Bank method after banking hours on a Friday, or over the weekend, Wise will not get your money until Monday. And the guaranteed rate will have expired. In this case, for instant payments I'd recommend using a debit or credit card.
If you need any more help, the Wise Support Section has a video showing how to sign up and make your first transfer as seen below.
Safety and Security
Wise is regulated under different authorities depending on which country they work in. In the UK and the European Economic Area, the UK Financial Conduct Authority authorized Wise as an Electronic Money Institution, or EMI, and gave them pass-porting rights across the EEA.
Their Security and Regulatory Section details the authorization they work under in each country.
And all transactions are protected by industry standard HTTPS encryption.
Business Account
You can create a business account with Wise for doing your own business.
To set up a business account, you only need a few business-related documents to verify your business.
It comes with additional features including:
Batch Payments
You can now send and receive batch payments by uploading a .csv or an excel file with all of the necessary recipient details, including their bank details, the amount of money you want to transfer, along with the currency.
Once the file is uploaded, you can choose to pay through a wire transfer, card, or even with your balance at Wise.
Multi Currency Account
Once set up, you can use your Wise account to send and receive money in various currencies including USD, AUD, GBP, EUR, and NZD. But you don't need to set up a local back account in these countries.
For example, if you run a business in the USA and need to regularly receive or send money to your customers in the UK, you can use your GBP balance to send money to your UK customers without having to pay a transfer fee.
On the other hand, you can receive money in GBP directly on your borderless account.
It significantly decreases international transfer fees. Instead of having to pay a transfer fee every time you send or receive money from abroad, you need to only pay it once when you need it.
In addition, the transfer fee from Wise is 19 times lower than PayPal.
However, currently the Multi Currency Account is currently NOT available to 21 countries including India, Hong Kong, and Japan, and 2 states in the United States including Hawaii (HI) and Nevada (NV).
Business Mastercard
You get access to a digital business Mastercard. It works similar to a physical credit card. It comes with 16 digit number, expiry date, and CVV number.
You can pay your business expenses, online transactions, and services with it.
Intregration with Accounting Software
You can intergrate your Wise business account with accounting software like Xero. Once integrated, your transaction will be tracked and updated automatically once you receive or send payment through Wise.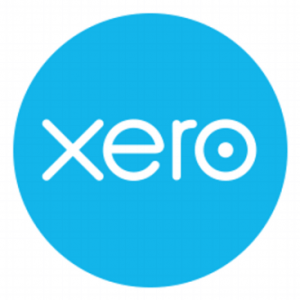 Negative Points
After having been using Wise for a few years, the only negative point I found so far is additional steps when making a transfer.
You need to complete the payment at the Wise website, then go to your bank account and make a transfer to the Wise bank account. Then, you need to go back to the Wise website again to confirm the payment.
Compared to PayPal where you can make a transfer in a few clicks, Wise is more complicated.
However, for the amount of money you save, it's worth doing. Once you get used to it, you can complete all of those steps within a few minutes.
Alternatives to Wise
Wise isn't the only option you have when transferring money to Thailand. Although it's my go-to money transfer website, you can check out WorldRemit, XendPay, or find others using the Monito comparison portal.
Final Thoughts
Wise gives competitive exchange rates. And once set up, the transfer process takes a very short time, with most transfers from the UK taking two days at most during the week. I've been happy with their service and will continue using them to send money to Thailand over banks and other money transfer services.