Traditionally, sending money across international borders has been difficult and expensive. And this has limited the practical utility of doing so mostly to large international corporations.
But with the advent of the internet, the gig economy, and the proliferation of location-independent freelancers, the old international banking regime's limitations quickly came to the forefront.
Few individuals have the means of setting up local bank accounts in every country where they may have clients, friends, or family with whom they need to transact.
And the usurious fees that were the hallmark of international wire transfers meant that such transactions were often completely impractical for a whole host of daily uses.
The main benefit of a Wise Multi Currency Account is that you can receive money in various currencies without having to open bank accounts in those countries.
You also get a virtual credit card with which to spend the money. You first need to open a Wise account and then upgrade it to the multi currency account.
But if you just want to know the best way to send money internationally, check out monito.com.
This article will take approximately 21 minutes to read. Don't have the time right now? No worries. You can email the ad-free version of the article to yourself and read it later!
What is Wise Multi Currency Account?
Since its inception in 2011, Wise has proven to be one of the most disruptive companies to the old international banking model.
And the company's Multi Currency Account may be the single most helpful development for giving ordinary people the ability to transact internationally in a practical and easy way.
The Wise Multi Currency Account enables people in virtually any country to instantly gain access to local bank accounts in British pounds, euros, Australian dollars, New Zealand dollars, and U.S. dollars.
This means that, for example, it is possible for an American to obtain bank information that will allow local transfers conducted throughout the eurozone just as if they were physically located there.
Likewise, someone in the Philippines will instantly have access to SWIFT-compatible bank information that will allow them to conduct business with any American company as if they had a U.S. bank account.
This enables many types of transactions, like ACH transfers, that would otherwise be impossible without having an actual bank account in the country to which the payment is destined.
The Multi Currency Account therefore eliminates the need to pay the outrageous fees associated with international bank transfers.
On top of this, banks will often stack hidden exchange fees by giving their customers a non-market exchange rate that benefits the bank. This can add up to serious money on larger transfer amounts.
The Wise Multi Currency Account gives its customers prevailing mid-market exchange rates. This means that you will get an exchange rate that is halfway between the bid and ask price on the major currency exchanges.
How the Multi Currency Account works
When you activate a multi currency account, you will get bank address details for receiving both local and international transfers ten and increasing currencies including USD, EUR, AUD, CAD, SGD, and NZD.
You'll be able to receive money from family, friends, companies, and clients.
You can also use it to send money in over fifty currencies that are supported by Wise.
One important thing to understand is that the Multi Currency Account is not an actual bank account. Instead, it is a virtual account that has many, but not all, the features of a real bank account.
For example, the Multi Currency Account does not accept cash, checks, nor pay interest, and it is not covered by any government-run account insurance schemes, like the Federal Deposit Insurance Corporation or the Financial Services Compensation Scheme.
However, most customers who use Wise are looking for a cheap and easy-to-use way to quickly and safely transfer funds around the world. This is where a Multi Currency Account closely mimics a real bank account.
Account holders can hold money in more than 50 currencies and transfer those funds to those currencies' respective countries.
As a result, customers will not incur any exchange fees. And as mentioned above, customers can even receive funds in many country-specific currencies, no matter where in the world the account holder happens to be physically located.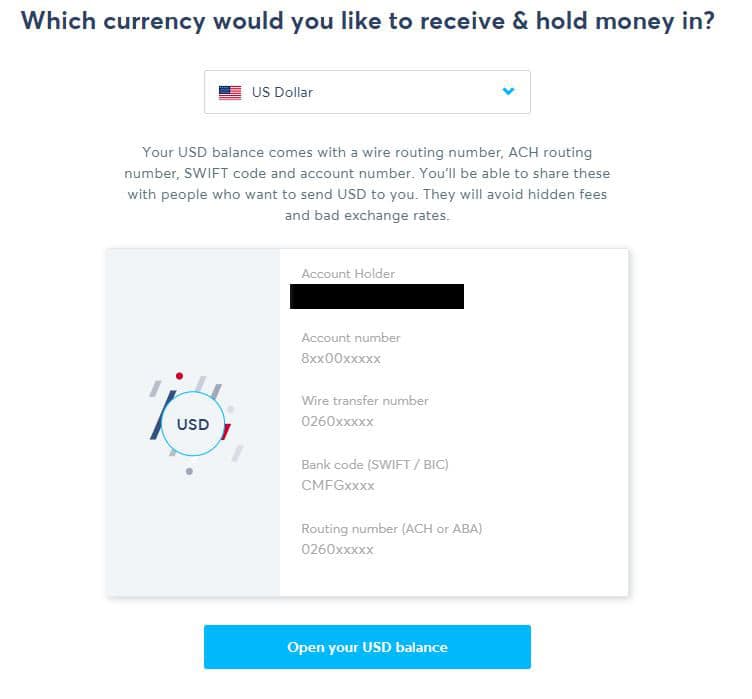 Major Benefits
There are many specific benefits to using a Multi Currency Account. Many online marketplaces that are geared to specific countries can suddenly become accessible to account holders.
For location-independent workers, expats and others, this latter feature can make doing business vastly easier for two main reasons.
Decrease International Transfer Fee
The first is that using traditional means of transferring funds internationally to businesses or individuals was expensive.
In many cases, the Multi Currency Account significantly decrease those fees and transit times versus using other means of international money transfers.
Virtual Bank
The second benefit in which a Multi Currency Account can greatly simplify things for international freelancers is the simple fact that many companies require local banking information to use their services at all.
For example, many U.S.-based freelancing sites require customers to have a U.S. bank account in order to be paid. Without a Multi Currency Account, those freelancers may find it difficult or impossible to work with such companies at all.
Multi Currency Accounts are available to people who live most places throughout the world. By opening a multi currency account, you can receive payment from major currencies in the world, convert it into your local currency, and use it to pay locally.
Pay and Withdrawn Money Locally
After opening a multi currency account, you will get a Wise card. It's basically a debit card. You can use it to pay or withdraw money from anywhere in the world with less fee than traditional banks.
Fees
In fact, as anyone who has extensively made cross-currency transfers using banks will have surely realized, almost all major financial institutions have taken to charging their customers exorbitantly when they are making payments that involve currency exchange.
The insidious part is that portions of these fees are very often cleverly hidden by way of the institution offering non-market exchange rates that benefit the bank. Many customers don't even realize how much of their money is being eaten up by these charges until thousands of dollars have been lost to them.
The table below shows how much Bangkok of America charges when converting USD to the below currency at the time of writing this article.
Currency
Market Exchange Rate
(Wise)
Bank Rate
(Bangkok of America)
Diff
EUR
1.12
1.0576
5.90%
GBP
1.2832
1.2202
5.16%
AUD
0.69
0.6532
5.63%
NZD
0.64
0.6049
5.80%
CNY
0.14
0.1323
5.82%
CAD
0.76
0.72
5.56%
Wise, on the other hand, offers its customers total fee transparency. The fee structure for the Multi Currency Account is quite simple: A percent of the transfer amount is charged on every transaction, and a very small flat fee is charged for transfers between some combinations of currencies.
For example, to send $1,000 from the United States to an account in the eurozone, the sender will be charged just $7.54 in total fees. Doing the same transaction with some U.S. banks can run as high as $100 in fees.
Sending £1,000 to a euro-denominated account will incur just £3.95 in total fees. Even sending money in exotic currencies, like the Indian rupee, results in tiny fees when compared to banks. In this case, sending ₹100,000 to a euro-denominated account will result in total fees of just over ₹900.
While this will be great news for those sending small amounts of money, some may be delighted to know that these already rock-bottom fees continue to decrease, in percentage terms, as the amount sent gets higher.
For example, while sending $1,000 to a pound-denominated account generates fees amounting to .75 percent, sending $10,000 to the same account will reduce the fees, expressed as a rate, to just .65 percent.
Compare the above scenario to sending the same $10,000 through a U.S. bank. In the worst cases, you may be charged well over $100 through overt wire transfer and currency-exchange fees as well as exchange fees that the bank hides by offering a non-market exchange rate and keeping the difference.
Surprisingly, most of the services through which traditional banks make their money turn out to be offered for free to Multi Currency Account holders.
For instance, not only are there absolutely no ongoing monthly or otherwise recurring fees, but customers may additionally open accounts in more than 40 currencies for no additional charge. And unlike with many banks, it is possible to send money from one Multi Currency Account to another, much like with PayPal or similar services. These transfers are also free.
Wise seems not to attempt to make up for this elsewhere. While every currency combination has different exchange rates and fees at any given time, the resulting total costs to the customer are usually orders of magnitude lower than with using a traditional bank.
Wise is regularly the cheapest method to send money to over 50 countries. You can compare their rates with other online money services through Monito.
Available Currencies
The Wise Multi Currency Account currently lets customers pay in more than 50 currencies. Customers can also maintain virtual accounts in these currencies. This means that they are able to take advantage of Wise's unbeatable exchange rates while also being able to send money to recipients with far more speed than an international bank transfer would normally require.
However, the Multi Currency Account itself is only set up to receive funds in U.S. dollars, British pounds, euros, New Zealand dollars and Australian dollars. It is still possible to receive money from one of the other 50-plus countries that Wise supports. But to do so, the sender will need to open a Wise account themselves.
Safety and Security
Wise uses state-of-the-art encryption as well as offering two-step login for all of its customers.
The company actively monitors all accounts for suspicious activity, including through the use of cutting-edge artificial-intelligence algorithms. All this is to say that Wise offers its customers account security that is on par with the largest and most trusted financial institutions in the world.
Wise is a U.K.-based firm that is registered as an Electronic Money Institution by the Financial Conduct Authority, Britain's financial regulatory body. This means that Wise keeps all of its customers' funds in segregated accounts, meaning that in the highly unlikely event of the company's insolvency customers' funds would be reimbursed to them in full.
This also means that Wise is held to the same high standards of financial conduct as every other major financial institution in Great Britain, a country that is known for its trustworthy and globe-leading financial system.
In the United States, Wise is registered at the federal level with the Financial Crimes Enforcement Network. The company is also registered and regulated in nearly every state, ensuring a high degree of transparency and instilling confidence in its customers.

Also, because the banks with which Wise does business are insured by the Federal Deposit Insurance Corporation, all U.S. customers' accounts are, therefore, also protected.
The bottom line is that when it comes to safety Wise is right on par with the largest and most trusted financial institutions in the world. It is, therefore, a perfectly safe way to send anything from a few dollars all the way up to large international business payments.
Transfer Speed
The speed of using a Multi Currency Account is often much faster than using a bank account. Many international transfers take only a matter of hours. For example, someone sending euros to a recipient in the United States whose account is denominated in dollars should be able to complete the transfer in less than a business day.
Open a Multi Currency Account
It is easy to open a Multi Currency Account.
You must first sign up with Wise. You'll have to decide whether you want to use your account for personal or business purposes. Other than that, the sign-up process for Wise is extremely easy.
You can check our Wise review to see how to do it.
Once your main Wise account has been set up, you must go to the Balances tab if you're using a computer or the Account tab if you're using the Wise mobile app.
Then you simply need to select in which currencies you would like to keep your balance. You will be able to choose from more than 50.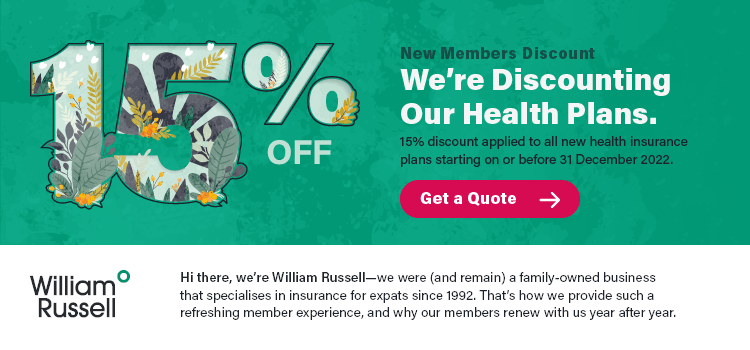 Advertisement
You can also add money to your balances in any currency at any time by simply clicking the Add button and selecting which of your bank accounts you'd like to send the money from.
Additionally, for British pounds, Australian dollars, New Zealand dollars, U.S. dollars, and euros, you will receive account numbers, including SWIFT codes and IBANs.
You can also readily convert money from one currency to the other between your existing balances, getting the real exchange rate and being charged one of the lowest conversion fees in the business.
At this point, you will also be able to sign up for the Wise debit Mastercard, which will allow you to withdraw your funds from virtually any ATM machine in the world while also being able to pay anywhere Mastercard is accepted.
Wise Debit Mastercard
The Wise debit Mastercard is a great means of payment for those who must travel or live abroad. It allows for payments in local currencies without any additional conversion fees or charges besides the initial low fee that you are charged to convert one currency to another within their Wise accounts.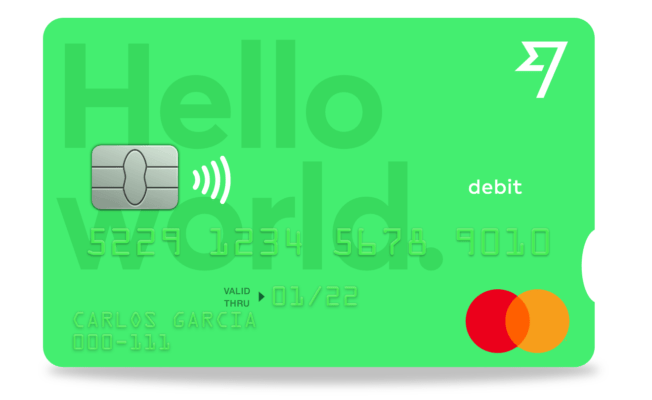 For those who are paying in a currency that is different from the primary currency in which they earn their living, the Wise debit Mastercard offers some good savings.
While traveling abroad, most credit card companies or banks will charge hidden currency conversion fees through giving non-market exchange rates. They will also charge foreign exchange rate risk for up to 2% on every purchase.
With the Wise debit Mastercard, you will be charged no transaction fees and some of the lowest conversion fees in the business. The card also works flawlessly for online purchases in many currencies.
As compelling as those benefits are, the Wise debit Mastercard can be a great option even for those who are not in need of spending in an unusual local currency, providing some features that even the world's best banks don't offer.
For instance, the Wise debit Mastercard allows customers to withdraw up to $250 every 30 days for free. Additionally, the card has no additional monthly account fees whereas many banks offering accounts that come with a debit card will charge you just for the privilege of using their services.
The Wise debit Mastercard can also be used both for point-of-sale payments and for ATM withdraws in most countries on Earth that accept Mastercard.
However, there are some restrictions. If you're in a handful of countries that have high rates of fraud, such as Chad, the Congo, Central African Republic, Afghanistan, and others, you won't be able to use the card for payments or ATM withdrawals.
On top of that, if your card was issued in the United States, you won't be able to use the Wise debit Mastercard in a number of other countries, including Zambia, Cambodia, Vietnam, Belarus, and Kenya.
You can check here for a complete list of all the countries where the card won't work.
The only real drawback of the Wise debit Mastercard may unfortunately be a deal killer for some: The card is currently only available in the U.K., Europe, the U.S., Australia, and New Zealand.
Wise pros
There's good reason that publications ranging from Forbes to Wired are calling Wise one of the most disruptive financial companies in recent history. In short, the company has solved many of the problems associated with traditional international bank transfers, offering customers a vastly superior deal for a whole class of international payment options.
Unsurprisingly, there are a lot of positive things to say about Wise and its Multi Currency Account.
For starters, it is very frequently the cheapest way to send funds in one currency to a recipient in another currency. The difference often amounts to between 5 and 10 percent of the total transaction value. And for those who need to send relatively small amounts and who would need to use otherwise very expensive means, like an American international wire transfer, the savings reaped by using Wise can be well worthwhile.
Wise's fee structure consists of a very small percentage amount and, in some cases, a flat rate for certain combinations of currencies. For example, when sending $100 to a recipient in euros, there is a $.20 ACH fee and a 1.51 percent fee that Wise takes for a total of $1.71 in fees. This same transfer would cost on the order of $70 when using an international wire transfer.
Wise is extremely easy to use. The sign-up process is clear, and both the site and app are easily navigable. Customers are offered a plethora of deposit and withdrawal option, ensuring that using the service is almost always at least as convenient as using an ordinary bank account.
Unlike so many financial companies that are new on the scene, Wise is licensed and fully authorized to conduct business throughout every jurisdiction in which it operates. This means that customers have most of the same protections and assurances that they would if they were operating a traditional bank account.
Wise has more than 6 million customers and has executed billions of dollars' worth of total transactions. It has received generally positive customer reviews and is highly rated on most financial review sites.
The company has a broad range of services, and its coverage area consists of a large part of the globe. It supports mobile payments, debit card transactions, bank transfers, and myriad funding and withdrawal options. Wise also has few restrictions on the size of payments. The service is great for those making tiny payments or those who are doing million-dollar international business transactions.
Wise's customer support has generally been rated as excellent. The company has live chat, email support, and phone support. Agents can be easily reached around the clock. And the site offers customer support in a broad range of languages.
For those who are unable, for whatever reason, to open a bank account in their country of residence, the debit card that Wise issues makes it a viable replacement for a local bank account.
While there are a few drawbacks to using Wise rather than a bank, which we'll take a more in-depth look at shortly, it is fully possible to use Wise for your daily banking needs as if it were a full-fledged bank account.
The executive summary is that Wise is everything it claims to be. For those who need to cheaply send or receive money abroad, especially in currencies that are different from those in which they transact in their day-to-day lives, Wise and its Multi Currency Account are indispensable cost-saving solutions that make cheaply and quickly paying or being paid throughout most of the world a reality.
Wise cons
Wise does have a number of potential drawbacks. But this depends heavily on individual perspective and what it is that you're looking for.
Most of the potential cons of Wise, its Multi Currency Account, and its debit card stem from the fact that the company is not an actual bank. The following should be considered when deciding whether the Borderless Account is right for you:
The Multi Currency Account does not pay interest.
You don't have access to as broad a range of services as you would with a major bank like J.P. Morgan Chase.
The debit card is only available in certain regions, such as the U.S., Europe, Australia, Great Britain, and New Zealand.
While these things may be perceived as undesirable for some, the fact is that in today's zero-interest environment an account not paying interest is virtually meaningless. And while the entire gamut of Wise services may not currently be available for all customers, they are expanding their full range of services to more countries by the day.
Restriction
However, there are some countries where opening a Multi Currency Account is not currently possible. These include Hong Kong, Japan, India, and many others.
For a complete list of places where it is not currently possible to open a Multi Currency Account, see here.
Also, virtual bank accounts can currently only be issued to emulate accounts in the United States, the eurozone, Great Britain, New Zealand and Australia.
In an age where many banks are charging serious overt and hidden fees to their customers merely for the privilege of having an account, the prospect of a truly free online account is a welcome one.
Is It Free to Open the Multi Currency Account?
There are no signup, monthly or recurring fees for holding and operating a Multi Currency Account beyond the fees incurred with the transactions themselves.
Alternative Services
There are many services that overlap with the features offered by Wise. However, when it comes to sending money from one bank account holder to a bank account holder in another country, Wise is almost always the cheapest, easiest-to-use, and fastest option.
Still, there are reasons that some might choose to go with another service.
For instance, someone who is in the United States but doesn't have a Social Security number won't be able to use the Wise Multi Currency Account. That's a real bummer, because there are a lot of foreign students and expat spouses who'd love to use the service for legitimate reasons but simply can't due to this requirement. Likewise, someone who would like to receive money directly in cash would also be forced to use a different service.
Depending on the reason why you can't or don't want to use Wise, different alternatives fit the bill. A good tool to compare them (including pricing and transfer duration) is Monito.
Now, on to You
A Multi Currency account is a great feature provided by Wise. It helps you save a significant amount of money when receiving USD, GBP, EUR, AUD, and NZD.
More currencies should be added in the near future.
If you need to receive money in different currencies, the Multi Currency account is totally recommended.
You can start by signing up for a Wise account, and then you can activate a Multi Currency account in a few clicks.