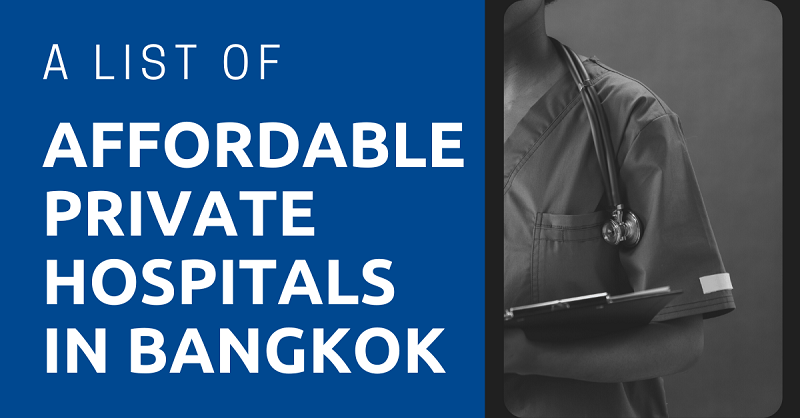 Here's a list of affordable private hospitals in Bangkok. The services, expertise, and standards you'll get at these hospitals is comparable to the services, expertise, and standards you'll get at some of the more expensive private hospitals in Bangkok, but at a much lower cost.
Many private hospitals have their own membership cards providing discounts to their services, including 10% off, outpatient department, or OPD, fees and even 50% off room rates. You can get the card at the participating hospital for a fee. Some may even offer you the card for free.
However, these hospitals are unlikely to promote their own membership card. You should ask for it yourself at the information counter or at the cashier.
This is one of the 100+ exclusive pieces of content created for our Premium subscribers. To read and unlock all of them, please become a Premium or Business member.
Doing so helps ExpatDen to continue to create and publish free, longform guides on living, retiring, or starting businesses abroad without ruining your reading experience with ads and banners.