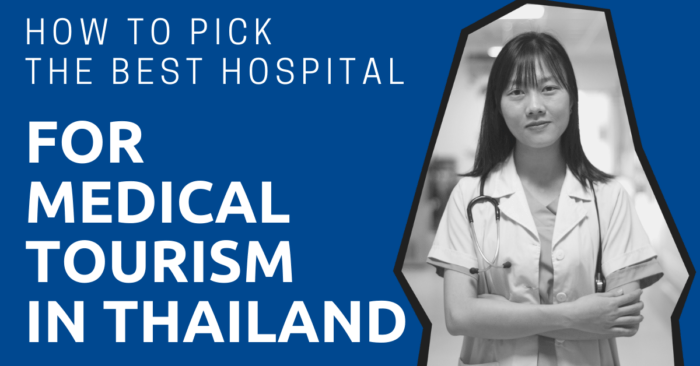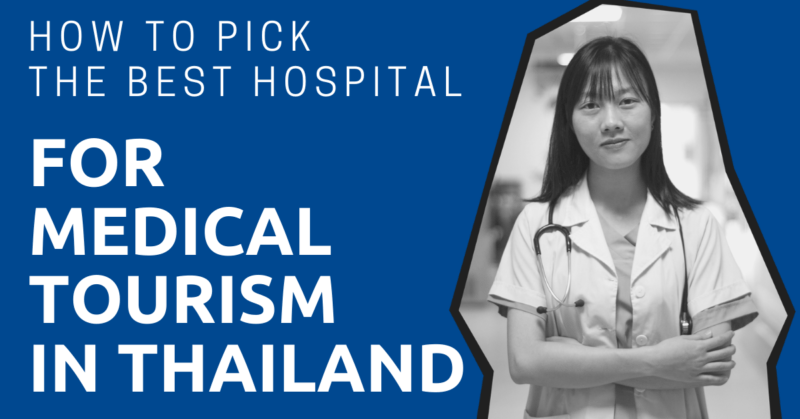 Traveling to a foreign country to get medical treatment might have seemed like a novel idea a decade ago.
But thanks to quality healthcare, excellent facilities, affordable prices, and the vibe of the Land of Smiles, Thailand is the place to go for medical treatment.
This guide shows you how to prepare for your medical trip, pick the right doctor and hospital, and make the most out of your stay in Thailand.
For more health advice, join ExpatDen Premium and get expert tips and tricks on how to make the most of Thailand's healthcare system. With your membership, you get immediate and unlimited access to our library containing hundreds of exclusive guides that will help you get affordable yet quality healthcare in Thailand. Here's just a glimpse of what your membership gets you:
…and so much more!
"*" indicates required fields
Why Thailand?
Thailand is a major market shareholder for medical treatment in Asia, and the country's low cost of living makes it a popular pick for expats looking for healthcare.
But there are a lot more reasons to pick Thailand for your medical treatment. Here are some.
Prices
One thing you have to consider with medical tourism is how much your treatment costs.
Even with the cost of airfare, hotel, and daily living expenses in Thailand, getting medical treatment in Thailand is still more affordable than in America.
Here is a sample price comparison of major procedures between Thailand and America:
| Procedure | USA | Thailand |
| --- | --- | --- |
| Heart Bypass | $123,000 | $15,000 |
| Heart Valve Replacement | $170,000 | $17,200 |
| Hip Replacement | $40,364 | $17,000 |
| Dental Implant | $2,500 | $1,720 |
| Breast Implants | $6,400 | $3,500 |
| Hysterectomy | $15,400 | $3,650 |
Standards
Just because you pay less for healthcare in Thailand doesn't mean you get lower quality standards.
There are many great private hospitals in Thailand, including Bangkok Hospital, Bumrungrad Hospital, Samitivej, and Phyathai Hospital, are known for their high standards of service and excellent amenities.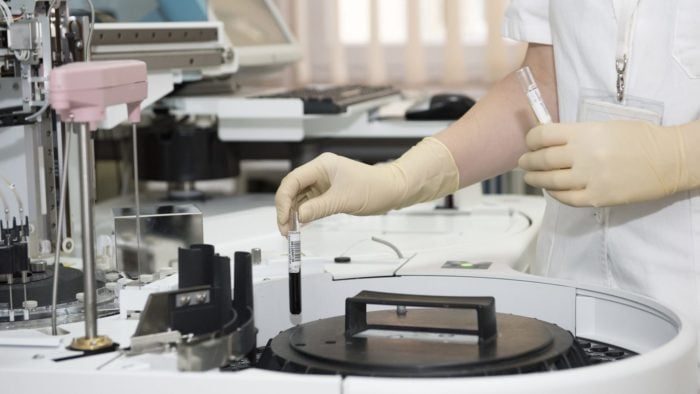 The level of comfort and convenience offered at these high-end hospitals are topnotch and international-standard.
For instance, these hospitals normally include:
5-star studio apartment-sized rooms
well-appointed suites
state-of-the-art medical equipment
highly skilled paramedics
English-speaking staff
Doctors
Doctors, surgeons, physicians, and dentists in Thailand study and train in Western hospitals and are certified by at least two medical associations from abroad.
Thai doctors meet requirements of globally recognized medical boards and are more than capable of offering you the highest standards of care.
Services
The quality of healthcare services in many Thai hospitals rivals that of Western countries.
Many Thai private hospitals are accredited by the Joint Commission International and International Organization for Standardization 9001:2000 accredited.
JCI is a US non-profit that grants accreditation to healthcare facilities that meet its set of high standards of patient care and treatment quality.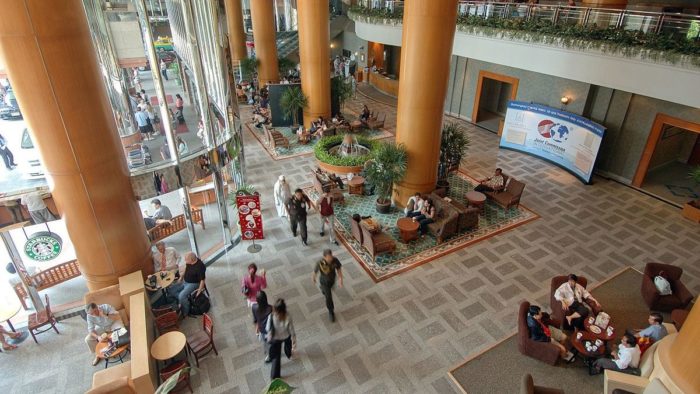 The Medical Council of Thailand, which is the equivalent of the American Medical Association, incentivizes many hospitals to conduct their own quality assurance checks.
Having all these standards and accreditations means hospitals conduct rigorous audits of all aspects of their practice, including facilities and quality of care.
While these accreditations all sound good on paper, what does it mean for you?
For the most part, it means you're guaranteed to get the best possible treatment in healthcare facilities that have passed local and international healthcare standards.
Packages
Another advantage of medical tourism in Thailand is that you can get treatment packages instead of getting just one procedure.
Treatment packages are a combination of medical procedures that you can get and pay for in one visit. The price usually includes all medical and hospital fees.
But it's best to clarify what package prices cover when you talk to the hospital.
Whether it's plastic surgery, dental surgery, general surgery, health checkups, or any specialized treatment, a treatment package is something you could ask for.
Some hospitals offer treatment packages specifically for medical tourists. But in some cases, it's a medical tourism company that offers these packages.
Treatment packages are especially common with cosmetic surgery and dental procedures, but are also offered to for medical treatments.
There are also companies that offer treatment packages only from their affiliate hospitals.
In fact, there are medical tourism companies that exclusively work for one or two hospitals.
These are common for clinics or small practices that offer specialized treatments.
But medical tourism companies would likely tie in with well-known hospitals like Samitivej and Bumrungrad.
You can read more about medical tourism companies in the Using a Medical Tourism Agency section.
Tourist Destination
Thailand is Asia Pacific's top tourist country, and Bangkok the most popular city.
Over 30 million tourists came to Thailand in every year, and these numbers are expected to grow.
But what makes Thailand an attractive medical tourism country is its:
vibrant culture
tasty cuisines
exotic locales
stunning historical attractions
excellent hospitality services
beautiful and easy to access malls
various creature comforts
Common Treatments
Here are some of the most common medical treatments that you can get in Thailand and some info on the average cost of each treatment.
Health Checkups
Health checkups are offered in many hospitals in Bangkok and other major Thai cities.
But why fly to Thailand to get a general checkup?
For the same reasons you would fly for chronic conditions or complicated procedures:
cheaper prices
shorter wait times
more convenience
Thai hospitals are geared toward convenience and for many medical tourists, that's more than enough reason to fly to Thailand to get an executive checkup.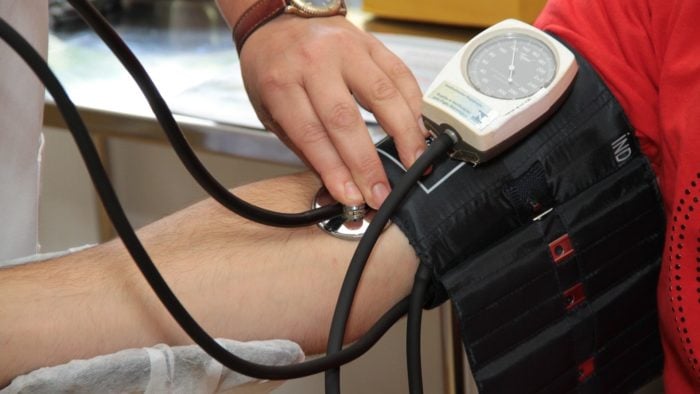 Prices starts from $200, depending if it's a basic annual checkup or a more comprehensive executive checkup.
To find out more information, check out our in-depth guide to health checkups.
Heart Disease
Thailand hospitals offer a variety of treatment for cardiovascular diseases, including:
coronary heart disease
congenital heart defects
arrhythmia
heart failure
and other heart diseases
Hospitals in Bangkok, Pattaya, Chiang Mai, and Phuket offer minor and major operations and procedures, including:
heart bypass surgery
heart valve replacement
coronary angioplasty
coronary angiography
open heart surgery
coronary artery bypass graft or cardiac surgery
and more
For cardiac surgery, a private hospital has packages for around $21,000 dollars.
Similar packages would cost you at least $80,000 in America.
Other Thai hospitals that offer treatment for heart conditions are:
Cancer
Thailand is also a popular choice among medical tourists for getting affordable cancer treatment, including:
chemotherapy
radiology
surgery
The time is takes to get chemotherapy depends on the type of cancer and its stage, and whether you plan to spend a couple of days or a few weeks in Thailand.
Thailand's a great choice to spend a few days in to recuperate and complete your chemo cycle.
There are clinics in Bangkok that offer integrative cancer treatment, if you want to explore such a treatment plan.
A mix of top-notch oncologists and specialists can be found in many private hospitals in Thailand:
Oncology treatment in Thai hospitals 60%–70% cheaper compared to their US and UK counterparts, even if you account for travel costs.
Prices at government hospitals are much lower, but wait times are longer.
Addiction
Addiction treatment is also offered in several Thai cities, provinces, and islands.
Many Thai addiction treatment centers are staffed with English-speaking psychiatrists, therapists, and nursing staff.
They offer resident-style facilities with full detox programs, a range of mid-range to luxury accommodations, and a host of amenities.
These facilities can be found in Bangkok, Chiang Mai, and Koh Chang.
Needless to say, the natural beauty and relative calm of a city like Chiang Mai makes it an ideal city for getting treatment for substance abuse.
Treatment is also much cheaper in a Thai facility. A month-long stay costs $10,000 to $12,000.
That's far cheaper than the $80,000 month treatment you pay for a similar rehab center in the US.
Rehabilitation
If you're looking for physical and occupational therapists, prosthetists, or speech therapists, Thailand has them too in private hospitals.
Rehab medicine is offered in these Thailand hospitals:
There are certified specialists throughout Thailand who offer rehabilitation services for neurological disorders like:
Parkinson's Disease
strokes
spinal cord injuries
brain injuries
neuro-muscular conditions
coronary heart conditions
lung illnesses
gynecological conditions
Reconstructive Surgery
Reconstructive procedures restore the normal function and form of body and they're also offered at many Thai hospitals.
Surgery for minor and major wounds and injuries, anterior cruciate ligament, burns, fractures, sprains, dislocations, and surgical procedures for
Infants and children, are offered at:
Plastic Surgery
It's no secret that Thailand is an extremely popular country for getting simple and complex reconstructive surgery, for both medical and cosmetic purposes.
In fact, plastic surgery is practically an industry upon itself, with procedures like:
face lifts
Botox injections
breast implants and/or reduction
abdominoplasty ("tummy tuck")
liposuction
sex reassignment surgery
Many Thai doctors and surgeons are certified and are highly experienced in performing these operations at low prices.
To put things in perspective, here are a few price comparisons of certain procedures:
Breast augmentation in a private Thai hospital could cost around $5,000, but would cost around $16,000 in Australia.
A nose job in a top-tier cosmetic surgery center in Thailand would cost around $2,000, but in New Zealand would cost $10,000.
Yanhee Hospital, located in Bangkok, is one of the more popular choices for medical tourists seeking to have plastic surgery.
It offers the gamut of surgery procedures—from simple dermatological and anti-aging operations to Adam's apple shaving and sex reassignment surgery.
Other hospitals:
Needless to say, it's important that you thoroughly research the hospital or clinic and the procedure you plan to get.
Thailand has many certified and skilled surgeons.
But you don't want to fly here to get an operation and find out later that the quack that performed the operation did a botch job.
Accidents do happen, so if you're undergoing a major operation conduct due diligence and research everything.
Dental Implants
Thailand is also a prime country for medical tourists looking to get dental treatment, whether it's for minor procedures like:
root canals
fillings
scaling
Cleanings
Or invasive procedures like: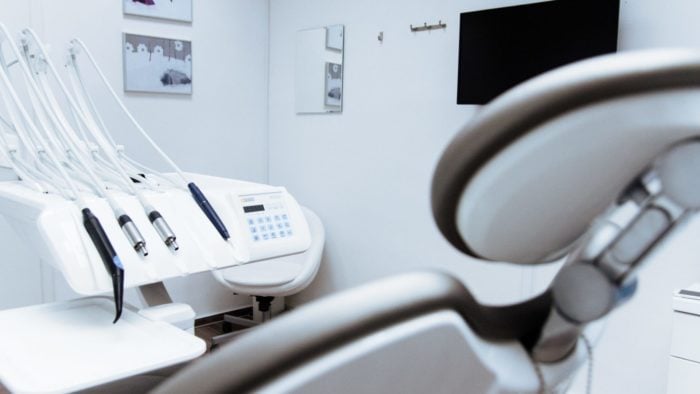 BIDC and CIDC hospital are known for dental treatment in Thailand.
There are hundreds of dental clinics throughout Bangkok, Chiang Mai, Hua Hin, Pattaya, Udon Thani, Phuket, and Samui to choose from.
My dental implant took a year to complete because the implant didn't fuse with my jaw bone.
So I had to wear a temporary crown for more than six months, which I was told by the orthodontist was the average amount of time it would take to ossify.
A single tooth implant can cost 45,000 baht to 80,000 baht, which includes:
consultations
surgical costs
temporary crown
permanent crown
Many Thai dentists and orthodontists are educated, trained, and certified using Western standards.
That said, you should look into the clinic or hospital you choose and research the qualifications of the dentists.
Finding a Hospital for Medical Tourism
Now that you know you can get your treatment in Thailand, let's move on to finding the right hospital for your case.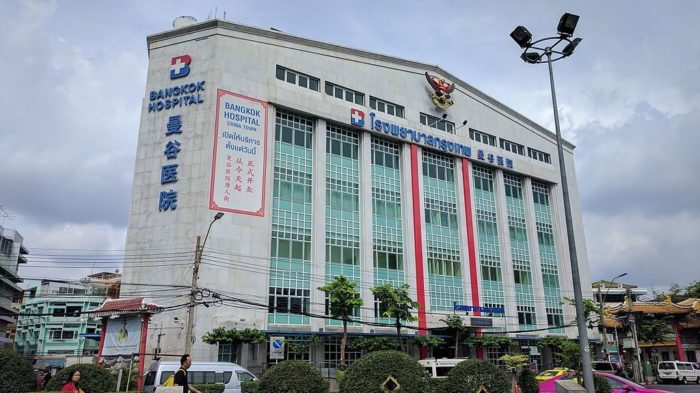 You can look for a hospital yourself or use a medical tourism agency. But either way you want to be sure to keep a few important things in mind.
Looking Yourself
Check our hospitals in Thailand guide to see a whole list of recommendations come up. If you find what you're looking for right away, well and good.
But you may want to consider narrowing down your choices. Here's how you can find a good hospital.
Requesting Hospital Quality Indicators
Make sure the hospital you pick is JCI accredited. This means the hospitals have passed the rigorous standards of care set by the Joint Commission International.
Services
Check that the hospital you pick offers the services you need. If you fly to Thailand for treatment, you want to get quality care and recover as comfortably as possible.
Thai hospitals—including a majority in Bangkok, Chiang Mai, Pattaya, and Phuket—have a breadth of specialties that can't be found in small clinics.
Facilities
Make sure facilities are up to standards. When staying in a private hospital, you can expect the usual hospital facilities:
air conditioned rooms
personal bathroom with shower and heater
complete nursing care system
But if you're looking for something special, ask ahead of time.
Staff
Check that the hospital you pick has English-speaking staff that cater specifically to international patients. Staff in most private hospitals in Bangkok can speak English.
Doctors
Check the credentials of doctors and surgeons. A doctor that works in a major hospital likely has info online, including:
years of experience
certifications
specialties
the number of procedures performed.
When I looked for an orthodontist for my medical implant, my orthodontist's success rate was one of my deciding factors.
And to my amazement, my chosen orthodontist offered up that info. He had 200 successful procedures within five years.
Getting Quotes
Price quotes are normally given after you send your medical records, especially for complicated procedures.
Hospitals give you an estimate of the treatment costs via email—if that's how you contacted them.
You may consider calling the hospital, but you're likely to get more accurate estimates through email—and it's easier.
On your initial inquiry with a representative, you may get cost estimates such as:
doctor's fee per visit
outpatient department service charge per visit
room, nursing care, and miscellaneous charges
ward charges
ICU charges
exclusions: medical equipment, medications, medical supplies, meals, etc.
For common procedures, hospitals may ask you to check their website or send you a brochure.
Getting Your Doctor Involved
In certain cases, it's possible for your own doctor to coordinate with the Thai doctor, especially in complex treatments where unexpected things arise.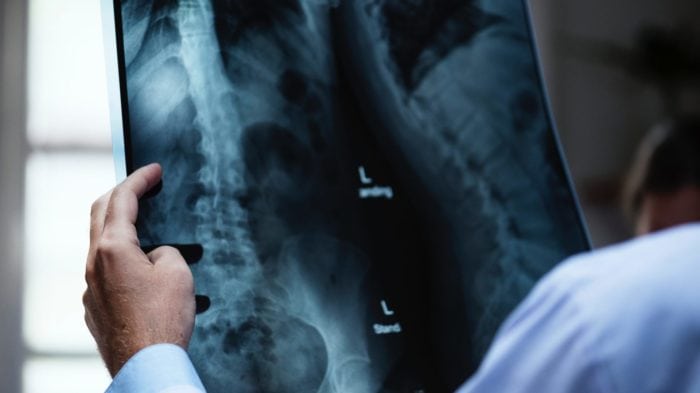 These apply to surgical procedures and other long-term treatments.
Hospitals emphasize that getting your doctor involved—whether it's through a phone call, email, or a three-way video call—is considered on a case-by-case basis.
Using Medical Tourism Companies
There are a handful of medical tourism companies in Thailand. It's a practical option if you want to have everything arranged for you.
Medical tourism companies function as the middle-person between you and a hospital.
They help you with airport transfers, traveling to your hotel, arranging transportation to and from the hospital, and more.
Medical tourism companies typically ask for your recent medical records so they can give you an estimate of the treatment time and costs.
Some medical tourism companies may ask you to register through their website, where you have to submit your medical history.
If you're concerned about privacy, you can ask for alternative ways to send your records.
Many medical tourism companies work hand-in-hand with hospitals and do not charge upfront fees.
If you want to be certain, you may ask an agent about costs on your inquiry.
Here are a few medical tourism companies in Thailand you can consider:
Beauty Med Thailand
Beauty Med arranges cosmetic treatments, including breast implants, liposuction, nose surgeries, hair transplants, and more.
They partner with hospitals and clinics in Bangkok, Hua Hin, Pattaya, and Phuket.
Their website is easy to use and has a useful search and filter tool that makes it convenient to look for hospitals based on your preferred price range and location.
They also offer brief profiles of the healthcare providers and their doctors and surgeons.
Cosmeditour Thailand
CosMediTour operates in Bangkok and Phuket.
If you're considering getting treatment in Thailand and you're from Australia, you can compare prices in Thai Baht and Australian Dollars on their Prices page.
The page also serves as a good reference for comparing treatment prices between Thailand and the West..
Medical Departures
Medical Departures is one of the biggest medical tourism companies that operates in Thailand.
They coordinate treatments for a vast range of treatments and match you with their partner hospitals.
There's plenty of ratings and testimonials from previous patients on their site, and they check the qualifications of the doctors and hospitals they partner with.
Thailand Medical Agency
Thailand Medical Agency is one of the few agencies that prominently offers an infertility/IVF program.
Other than that, they offer standard medical and cosmetic treatments and specialize in spinal, hip, knee, and cosmetic surgery, and mental health treatment.
Their site's a little clunky and doesn't offer a lot of info about their partner hospitals.
Some medical tourism companies may refer you to small clinics because they specialize in your treatment.
But for nearly every medical and surgical procedure, you're better off going to a hospital rather than a clinic.
Applying for a Visa
Another reason that makes Thailand an ideal country for medical tourists is the relative ease in which you can enter the country.
Thailand allows a 30-day visa-free entry to citizens of many countries, which makes it more accessible than Europe and North America.
Certain medical, dental, or cosmetic treatments may require more than 30 days, but not to worry.
If you need or want to extend your stay beyond 30 days, you can extend it for at least seven days with an extension based on medical treatment.
If you don't need more than 30 days you could fly to Thailand and fly out once your treatment is done.
On the other hand, if your treatment takes longer than 30 days you can get a single-entry tourist visa. It's valid for 60 days and can be extended for 30 days.
Note that citizens of certain countries may have to get a visa on arrival, which is valid for 15 days.
If you're traveling to Thailand for medical tourism and want to know if you need a visa, check out our in-depth guide to getting a Thai visa.
Contacting Your Insurance Company
While you prepare for your medical treatment, reach out to your health insurance company and ask if you're covered for any of the treatment you get in Thailand.
In case it's a necessary treatment, you might be able to have your insurance company pay for the treatment. But please note that they don't cover the cost of travel.
In case you have travel insurance, it's unlikely to pay for your treatment here unless it's a treatment from travel accident.
Notifying Credit Card Companies
Most hospitals in Thailand accept major credit cards.
If you use a credit card to pay for your treatment you should let your card services provider know that you'll be making transactions in Thailand.
If you don't warn them ahead of time, they may cancel your card.
It also helps to know if you have enough balance on your card, since Thai hospitals won't let you pay installments.
Finding a Travel Partner
If you get a simple procedure like, say, dental whitening, clearly you don't need a travel partner.
But if get invasive surgery or any other major procedures, it's best to have a travel partner who can help you get around and offer moral support.
If you would like help throughout your trip, but you can't find anyone to travel with you, consider hiring a medical tourism company.
Staying in Thailand
There is of course no shortage of hotels, Airbnb, and other accommodations in Thailand.
But full disclosure: Bangkok isn't an ideal city to get around in if you use a wheelchair or any walking devices because disabled access in the city is quite poor.
Many hospitals and hotels have facilities for disabled people, but getting to and from the hospital in a wheelchair may be hard if you use public transportation.
If this is a concern for you, again, you may wish to inform either the hospital or medical tourism representative that you're in contact with.
Getting Embassy Updates
If it's your first time traveling to Thailand and want to take every precaution, you might want to check with your country's embassy for any travel warnings.
US citizens, for instance, can register under the Smart Traveler Enrollment Program and get notified of the latest security updates.
Thailand wouldn't be a top tourist country not just in Asia but globally if it wasn't safe.
But it certainly wouldn't hurt to get updates about any possible political or civil unrest.
Getting the Procedure
Before you're in Thailand, the hospital or medical tourism company sends you instructions on what to do.
So by the time you're in the country, you know exactly what to do, step-by-step.
One of the best things about hiring a medical tourism company is that, more often than not, they give you an itinerary of the treatment procedure.
They sort out almost everything for you—from when you arrive at the airport to the days of the treatment and follow-ups, if necessary.
Paying for Your Treatment
It's common for private hospitals to ask you to pay in advance if being admitted for inpatient care or undergoing an extensive procedure.
You first pay an estimate of what the treatment is expected to cost, taking into account expected length of stay and cost of surgery, and other relevant charges.
The deposit is different in each case and can only be advised after an in-person consultation, usually starting from 10%.
Hospitals in Thailand, in general, don't allow installment payments or other similar payment arrangements.
Installment payments must be arranged with your credit card issuer.
Payments by checks and traveler's checks are rarely accepted.
You can pay by cash, international Visa or MasterCard debit cards, or Visa, MasterCard, Amex, JCB, Diners Club International China UnionPaycredit credit cards.
You can pay through international wire transfer as well, which must be done at least five business days in advance to verify transfer.
A majority of hospitals only accept Thai baht.
Hospitals like Bumrungrad offer onsite currency exchange services. But it's best to check with the hospital before you go.
Following Up
For complex medical and surgical procedures, it's possible to follow up with the Thai doctor you've consulted with or who's treated you.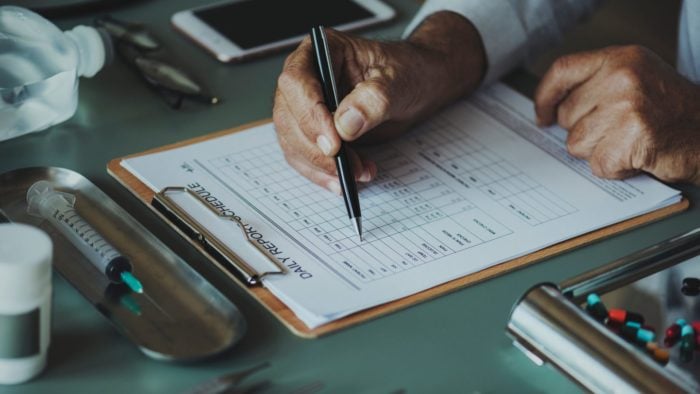 Thai doctors may offer referrals to another doctor or hospital or recommend another visit in Thailand.
Of course, all the follow-up procedures depend on your case.
As for your Thai medical records, the hospital gives them to you if you ask for them after your treatment.
A Warning About Medical Tourism
If you plan to book a trip to Thailand for medical or dental treatment, watch out for fake, under-qualified, or unlicensed doctors.
Also research other expat's experiences with the hospital you pick. Hospitals in Thailand aren't perfect, and doctors do make mistakes.
But to be fair, unexpected complications and medical malpractice happen in any hospital in any country.
To avoid this problem, it's best to go to legit hospitals. It might be more expensive, but it's much safer.
This is why as a medical tourist, you should research the procedure and the doctor or surgeon before heading to Thailand.
Suing a Thai physician, surgeon, or dentist for medical or dental malpractice can be riddled with challenges and could cost you lots of time and money.
The Thai Ministry of Public Health lists all the approved and licensed medical institutions in Thailand and helps you verify hospitals' or clinics' reputations.
The site is in Thai, but could be translated using Google Translate.
Now, on to You
If you want to come to Thailand for your next medical treatment and are ready to pick a hospital, check out our guide to private hospitals in Bangkok.
If you've had medical treatment done in Thailand and would like to share your experience, feel free to do so in the comments section.