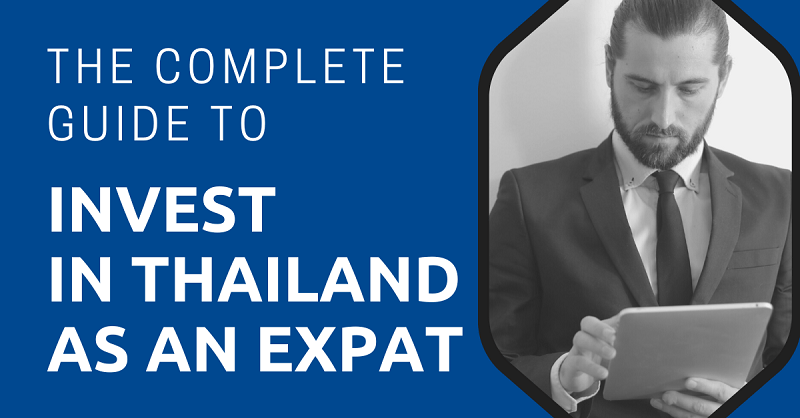 Thailand is one of the largest economies in Southeast Asia. And its modern infrastructure – including airports, seaports, well-connected roads, and railway system – ensures that it's economy will continue to grow in the years to come.
The country has always been an attractive environment for foreign investors due to its business-friendly laws, tax incentives, and import duty exemptions, so it's no wonder why you would consider to invest in Thailand, too.
That said, this guide will show you the ways in which you can invest in the country's stocks, real estate, businesses, and much more.
"*" indicates required fields
Exclusive Business Content
We have exclusive business content with insider business tricks that you can't find anywhere else.
By becoming a subscriber of our Business tier, you can get immediate access to this content:
That's not all. You get a free consultation with a corporate lawyer, a free consultation with an accountant, enjoy ExpatDen ad-free, and get access to over a hundred pieces of exclusive content to make your life in Thailand hassle-free.
Here is the full list of our exclusive content.
To get access to these exclusive business guides and more, become a subscriber.
Thailand's Investment Environment
Thailand is an attractive place for real estate investors and a flourishing country for any businesses related to tourism, food and beverage, or new technologies.
The Thai government is actively working toward improving the foreign investment environment in the country. In July 2022, the Asian Development Outlook published by the Asian Development Bank projected that Thailand's economy would grow by 2.9 percent in 2022 and by 4.2 percent in 2023.
A key entry point when planning to invest in Thailand is the Office of the Board of Investment (BOI), a Thai government agency under the Office of the Prime Minister. This agency promotes investment in Thailand as well as Thai overseas investments.
They can help with all your investment needs, such as facilitating investments, helping with taxes, providing advice when obtaining visas and work permits, and supporting your business with comprehensive information and advice services.
Investment Challenges
While Thailand advertises itself as an emerging market with steady growth rates, a few challenges remain and are worth considering before investing in this country.
Thailand is exposed to climate change and is experiencing an increasing number of floods and droughts that impact its agriculture and, ultimately, its economy.
In 2012, for instance, there was a flood in Thailand that damaged many industrial estates in Ayutthaya and Pathum Thani provinces.
In addition to this, political evolution is hard to predict. The country has had 20 constitutions and charters since 1932 and numerous military coups.
Other risks include inflation.
Real Estate Investment
The COVID-19 pandemic heavily impacted real estate developers. Before the pandemic, the market was booming, especially in Bangkok.
During the pandemic, though, buyers from Hong Kong, China, and Singapore stopped coming to Thailand, and the market slowed down.
The real estate market is also linked with tourism, which stopped during the pandemic.
However, after Thailand reopened to tourists, many future expats and digital nomads came looking for short to medium-term rentals and condo purchases. This revived the country's real estate market.
How Does Investing in Thailand's Real Estate Market Work?
While foreigners can buy property in Thailand, there are limitations.
Only up to 49 percent of condo in any building can be owned by foreigners. If the quota is reached, you can't invest in that building. So, inquire beforehand with your real estate agent or the condo juristic office to see if you can still buy property there.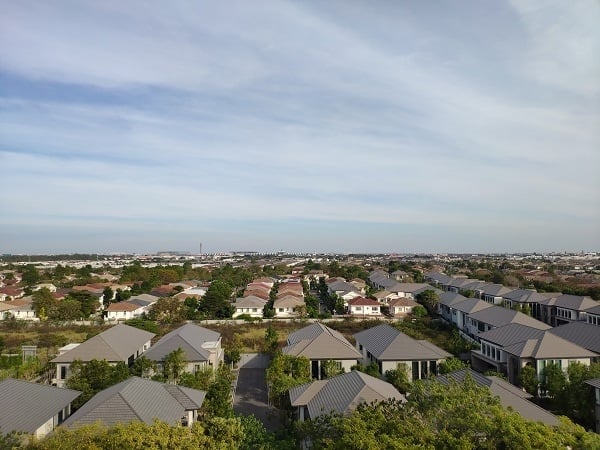 Teaming up with a Thai partner can be a solution. Thai nationals can get a mortgage from a Thai bank if they have good credit history and meet the income requirements. However, if the relationship sours and you and your Thai partner have to divide assets, you won't have any legal rights related to the property and can't claim it as your own.
However you choose to enter the real estate game, you're required to pay a certain number of property taxes:
transfer tax
stamp duty
withholding tax
business tax
Always check with a real estate agent or lawyer about the exact taxes you have to pay.
The Cabinet endorsed in October 2022 a new law authorizing foreigners to buy land (up to 0.16 hectares) in Thailand. This unprecedented law is linked with strict criteria, including showing proof of 40 million baht investment in Thailand. Investment can be bonds, companies registered under the BOI, or investment in the stock market.
The lands has to be located in an urban area like Bangkok or Pattaya and must be for personal and residential use.
How to Invest?
The most convenient way to invest is by working with a real estate agent who specializes in condos for investment, as they can help you navigate the paperwork, guide you through the process, and identify the best places to invest.
You may also want to hire a lawyer to make sure everything is legal under Thai law and prevent any unexpected issues.
If you're interested in buying land, note that the new law above could change in the upcoming months, and that you will be among the first purchasers.
This means every lawyer and real estate agent will be learning the new procedures with you.
Where to Invest?
The most attractive and expensive city in Thailand is, by far, Bangkok. The capital hosts the largest expat community, intense nightlife, and booming businesses.
Districts differ in options, from new skyscrapers around Sukhumvit to low-rise shophouses in Chinatown and the Sathon area.
New districts are developing as the BTS skytrain continues to expand its reach. Areas from Ari out to Nonthaburi, and those between Phra Khanong and Bang Na, are increasingly appealing investment areas.
Some seaside cities, such as Pattaya, Phuket, and Hua Hin, also appeal to expats. They offer a more relaxed lifestyle and fewer traffic jams. Proximity to the beach is also a considerable advantage compared to Bangkok.
New places are always under construction, including condos with magnificent views over the ocean. Koh Samui is also a popular island with many foreigners investing in land and building houses or resorts. The number of real estate agencies in Koh Samui is impressive.
Northern Thailand, especially Chiang Mai, shouldn't be overlooked. Chiang Mai followed by Chiang Rai are fast-developing provinces with brand new condos. Life is slower, with many vegan restaurants, outdoor activities, and cooler weather from September to February.
Pros:
stable investment
lower prices than in Western countries
lower taxes than in many other countries around the world
Cons:
potential risks related to investing under the name of a Thai partner
language barriers, including when signing contracts
Thai regulation hoops to jump through regarding foreign land ownership
Opening a Company
Thailand is a major transportation hub and is at Southeast Asia's crossroads. Thailand is part of the Belt and Road Initiative and supports free trade, is a member of the ASEAN Free Trade Area, the ASEAN Economic Community, and co-founder of the Regional Comprehensive Economic Partnership that came into force in 2022.
Thailand has signed free-trade agreements with Australia, China, Japan, New Zealand, and South Korea. Other agreements are still under discussion, including with the Thailand-European Free Trade Association (EFTA) and the Thailand-European Union Free Trade Agreement.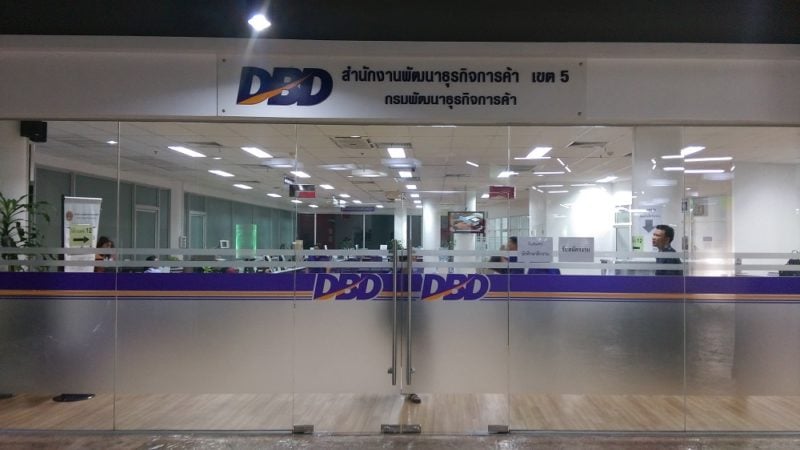 In addition to this, Thailand has a number of tax incentives, such as income tax exemption for up to eight years and import duty exemption.
Please note that setting up a business in Thailand is not for everyone. It will require a lot of work and time. In addition to business skills, you will also need to study Thai laws on your own and get help from lawyers or accountants from time to time to help you navigate the complexities of the Thai system.
How Does it Work?
Thai laws enforce strict regulations regarding foreign ownership of Thai companies (Foreign Business Act of 1999). Foreigners are prohibited from undertaking fifty categories of business activities.
Here are a few examples for each of the three lists:
list one: businesses related to newspaper and agriculture (farming, land trading, forestry)
list two: businesses related to national security, waterway, and air transportation including domestic airlines
list three: anything where Thai nationals are not ready to compete with foreigners
Regarding lists two and three, exceptions are possible by obtaining a Foreign Business License. You must submit an application to the Business Department, and the Foreign Business Committee will then review it.
Criteria include the size of the company, local employment percentage, economic and social development, potential competition with Thai-owned businesses, and promotion of Thai interests.
While it might seem overwhelming, many opportunities are still awaiting, like food and beverage, tourism, socially conscious businesses, and so on.
You can find more information on the Thailand BOI website.
How to Set Up a Business
There are three main ways that you can start a business in Thailand:
limited companies
BOI promotion
sole proprietorship
Limited Companies
Limited companies are usually the most common form of company in Thailand. However, it's not for everyone since current Thai laws only allow foreigners to hold a maximum of 49 percent of company shares.
This means you need to find a trusted Thai partner. And, legally speaking, you cannot be a true owner of the company since the number of shares you can hold is limited to only 49 percent.
While it's possible to find Thai nominees to hold shares on your behalf, it's not legal.
Board of Investment Promotion
If you want to start a company in Thailand, getting a promotion from the BOI is highly recommended.
While it can be challenging and time-consuming, you can hold 100 percent of the company shares and get additional benefits on tax exemption, visas, and work permits.
BOI-promoted companies are also able to buy land in Thailand.
BOI has a list of businesses that can get the BOI promotion. It changes from time to time depending on what Thailand needs at that time. Right now, categories fall under nanotechnology, bio-technology, material technology development, and digital technology.
Find out more: How to Set Up a 100% Foreign-Owned BOI Company in Thailand
Sole Proprietorship
This option is only available in theory and not really put into practice. In addition, limited liability companies (LLC) are not available in Thailand at the moment.
Challenges
In addition to common business challenges, pay attention to the taxes concerning your business.
There are a number of taxes you need to deal with regularly. For example, there's a withholding tax that you need to file every month.
You will have to file the PND 50, an annual income tax return, and PND 51, a half-year income tax return.
In addition to this, you should consider various legal issues like visa and work permits before opening a business. You need to have a work permit in order to run a company in Thailand. If you are holding the Elite Visa, then, you need to check their flexible plus program.
For instance, hiring a foreigner and obtaining a work permit requires employing at least three to four other full-time Thai staff (except if the BOI promotes your company).
There is also a huge salary gap between skilled and unskilled Thai employees. The average daily salary is THB300 per day, but most skilled employees receive a higher daily income.
Find out more:
Pros:
central transportation hub and entry point to South Asia and East Asia
free trade supporter
Cons:
strict regulation regarding foreign ownership of Thai companies
foreigners are prohibited from opening various businesses
Investing in the Stock Market
The Stock Exchange of Thailand (SET) is the only stock exchange in Thailand. Founded on 30 April 1975, it's one of the largest in Southeast Asia.
There are many ways you can buy stocks in Thailand:
open a Thai brokerage account
buy mutual funds
buy ETFs
other
To find out about all available investment options on stock, funds, or ETFs, you can check the SET website.
Open a Thai Brokerage Account
Opening a Thai brokerage account is the easiest way to invest in Thailand stocks. With it, you can trade any Thai stocks individually.
To do this, you need to open a Thai bank account, which are mostly only available if you have a Thailand long-term visa, such as a student visa, business visa, marriage visa, or retiree visa.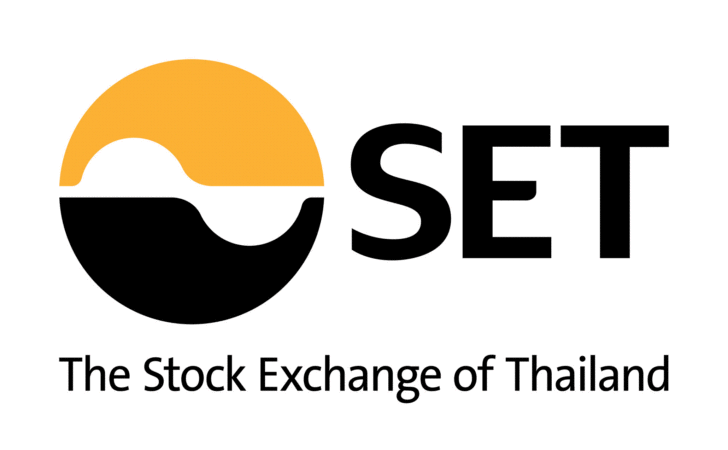 If you only have a tourist visa, it's going to be a challenge since only some branches will accept it. It usually depends on luck and the bank staff.
After you have a Thai bank account, you can then use it to open a brokerage account. There are many brokerage companies in Thailand, and most of them are owned by Thai banks.
Here's a list of popular brokerages companies in Thailand:
There are also private brokerage companies that don't belong to any Thai banks, such as ASl Securities, Beyond Securities, and Phillip Capital.
These brokerage companies have different fee and commission structures. You may also need to pay a monthly fixed fee in order to maintain your account, too.
Therefore, before opening any brokerage account, you should check their fee structure to find the one that's most suitable to your investment style.
After you have a brokerage account, you can now trade stocks in Thailand. The most popular way right now is done through a mobile application such as Streaming.
Thailand stock market is open from Monday to Friday, except holidays, from 10AM to 5PM, local time.
Mutual Funds
If you don't want to trade individual stocks on your own, another way of investing in the Thailand stock market is to invest in mutual funds.
It can be safer than trading each stock individually on your own because fund managers will trade on your behalf.
Mutual funds in Thailand work pretty much the same as anywhere else in the world.
There are several funds to choose from, which target different industries. Some funds may only target big companies in the SET50 (the top 50 companies in SET index). Others only target companies in health industries. Some may target only SMEs.
You can buy mutual funds from any bank in Thailand. Super Saving Fund (SSF) and Retirement Mutual Fund (RMF) are the two most popular types of mutual funds.
The key difference between SSFs and RMFs is the personal income tax benefit. Both can help decrease the amount of income taxes you pay.
In order to get a tax benefit from an SSF, you need to hold it for at least 10 years in a row before you can sell it. On the other hand, you need to hold an RMF for at least five years in a row but can only sell it once you're older than 55.
Generally speaking, buying RMFs is better if you're about to reach retirement age. Other than that, SSFs are usually the way to go.
You can read our guide to Thailand income tax for foreigners to find out more.
Based on my observations, many SSF and RMF investment strategies focus on low-risk activities. This means it's likely that you will not lose money from your investment. On the other hand, the profit you make will be low as well. It's the low-risk low-reward scheme.
When buying mutual funds, you should carefully study their investment strategies. At the very least, you should get an idea on what kinds of stocks they are planning to trade in the future, and current stocks that they already have in their portfolio.
You can also look at their NAV to see their performance in the past and check their fees. Normally, it's at 1 percent to 2 percent per year.
If the fund name ends with "D," it means you will get a regular dividend.
Every bank in Thailand has mutual funds, and everyone can buy them as long as you have a bank account with that bank.
However, instead of going straight to the bank and buying a mutual fund, you should carefully study it online by going to the bank's website, looking for their mutual funds page, and checking your options.
Once you find the one that you like, go to the bank and buy it there. The first time you buy any mutual funds, you will get a passbook that works pretty much the same as your bank passbook.
After that, you can download the bank application (different than your mobile bank app), and you can buy mutual funds through the app. For example, for Kasikorn Bank, it's called K-My Fund.
There are hundreds or even thousands of mutual funds available in Thailand. You can find all of them from Finnomena. While the site is mainly only available in Thai, you can use Google Translate for help.
Please note that not all mutual funds in Thailand invest in the Thai stock market. Many of them invest in international markets including the U.S., U.K., China, or Vietnam, depending on what's popular in Thailand at the moment.
Exchange Traded Funds
Similar to mutual funds, exchange traded funds (ETFs) are another way to invest in the Thailand stock market. Similar to mutual funds, there are fund managers who work with each ETF, which makes it a safer option than trading stocks on your own.
Buying ETFs is similar to buying stocks. You need a brokerage account, then you can buy them directly via trading platforms such as Streaming.
However, in Thailand there are less than 20 ETFs available. Some invest in the Thailand stock market. Some invest in the China stock market. Others focus on gold and commodities.
You can see all of them from the SET website.
Bonds
The Thai Government issues bonds as a way to finance the annual budget deficit and support economic development. Since the end of the 1990s, bonds have become an important monetary policy management tool for the Thai Central Bank and are part of the government, private, and public corporation funding sources.
How Does it Work?
Bonds in Thailand are generally issued by a Thai government organization (called government bonds), public company, or private corporation (called corporate bonds).
You need to hold them for a certain period as specified by that bond. After that, you get the your invested amount returned in full with interest.
The duration of bonds and interest rates differ based on the overall inflation rate and market condition at the time.
For example, in December 2022, the Thailand Ministry of Finance released three types of bonds:
three-year bond with 2.3 percent annual interest
five-year bond with 3 percent annual interest
10-year bond with 2.9 percent annual interest

In general, government bonds provide less interest than corporate bonds since they're considered safer.
How to Invest?
Bonds aren't always available for investment. You need to stay in the loop with business news, such as the Business section on Bangkok Post, to find out which one will be available.
In general, a few weeks before the purchase day, the organization will release a press release on its website or news websites stating that it will offer a bond. The press release will also state available bond options, requirements, interest rates, the date ranges you can purchase, and where you can get it – normally, from a Thai banks.
During that date range, you need to visit a bank and purchase it. Or you can book it in advance through the bank's app.
Please note that government bonds tend to sell out quickly. Sometimes, they sell out within hours after it becomes available to the public.
Pros:
low risk
regular interest income
Cons:
lower return rate
risk of not getting the full investment back
risk of value depreciation depending on the market interest rates and the bond's face value
Private Equity
Private equity is an interesting choice for those with capital to invest in developing a newly funded business. It's a rewarding process, in addition to a potential good return on investment and profit margin when selling the company.
How Does it Work?
Most private equity transactions on the Thai market come from outside of Thailand. However, when foreigners invest in portfolio companies in Thailand, they fall under conservative Thai laws on foreign investments.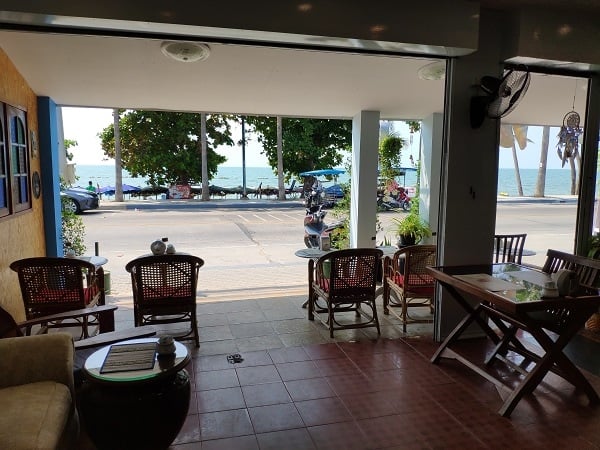 The Foreign Business Act of Thailand restricts foreigners from meddling in specific business activities, as mentioned above. The Land Code prohibits foreigners from owning land, except as stipulated in the new October 2022 law. Other restrictions include that Thai nationals should hold at least 51 percent of the total shares of the company and that foreign shareholders should represent less than half of the total shareholder number.
In addition, under Section 26 of the Foreign Business Act, colluding with a Thai citizen to increase its share is forbidden and could be liable to imprisonment and/or a fine. However, a clear definition of what implies "trying to circumvent the shareholding percentage limit" is still lacking.
How to Invest?
Despite all the regulations listed, many options remain open. In Thailand, investment in food and beverage, transportation, industry, fintech, food tech, robotics, ecommerce/marketplace, and energy is possible.
Websites like Private Equity list or Smergers list all available offers.
Usually, private equity firms would form a Special Purpose Vehicle (SPV) in Thailand to avoid falling under Thailand's foreign investment restrictions. The SPV would then invest in a Thai company through equity, debt, or hybrid debt and equity.
The best way to invest remains seeking advice from a professional who can guide you through the process, explain regulations, and prevent any mistakes. A professional will also be knowledgeable of the market and will be able to tailor its offer to your needs.
Pros:
potential impact on the company's development and success
growth potential
Cons:
upfront funding
lack of liquidity
risk of company bankruptcy
Cryptocurrencies
Trading cryptocurrencies has become very popular in Thailand during the COVID-19 pandemic from 2020 to 2022. It was so popular that many people bragged about making large amounts of money from cryptocurrencies.
More than 10 cryptocurrencies from Thailand were introduced during that time, including Bitkub, JFIN Coin, SIX Coin, and ZMT Coin.
To trade these Thailand cryptocurrencies, you need to use exchange platforms, the biggest one being bitkub.com, the owner of Bitkub coin.
These platforms work similarly to the big exchange websites like Binance and Crypto.com. You can trade international cryptocurrencies such as BitCoin, ETH, and BNB, too.
You can trade cryptocurrencies directly on these platforms' websites or apps. Anyone can open an account. All you need to do is fill out your personal details and upload your government issued identification card, such as your passport.
Pros:
very high return on investment
Cons:
high risk
cryptocurrency market is unpredictable
What Should You Invest?
One thing you should always keep in mind is that there are no best investment methods. Each has its own pros and cons.
You should invest only in the one that you are knowledgeable about. For example, if you know how to find a good condo deal and know the Thai real estate market, an investment in a Thai property and or Thai stocks in real estate companies can be an option.
On the other hand, if you want to play it safe and don't want to lose investment money, buying mutual funds or government bonds can be a good way to go.
There are also other investment methods that aren't mentioned in this article. For example, some people may set up a company in Thailand and manage it for a while. Once the company is running smoothly, they may hire a person to manage the company and collect dividends in return.
Some may invest in private equity or startup companies. Your options are endless.
But you should be careful not to invest in something that you don't know about. For example, if you see someone make a profit from investing in a certain stock, and you invest in that stock too without knowing anything about it, you risk losing instead of making money.
Now, on to You
We hope this article provides you with a broad understanding of your investment possibilities in Thailand.
However, the information included isn't intended to be personal financial advice. Before you invest in Thailand, team up with a professional who knows the investment landscape.