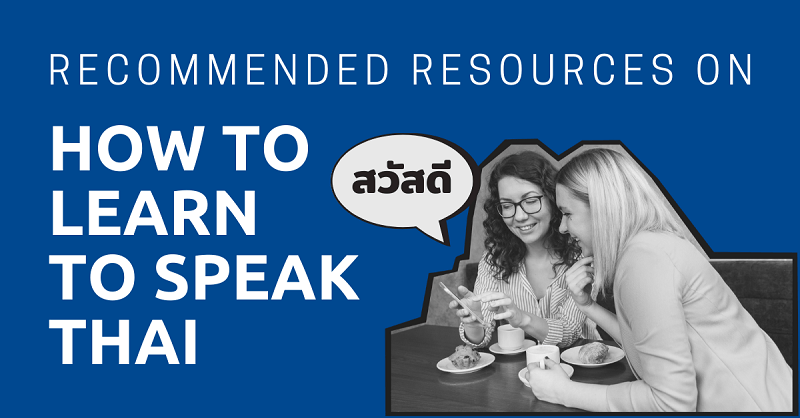 When learning a language, the goal is to communicate with native speakers. Speaking is an important skill as it allows us to express our thoughts, feelings, and needs to those around us. However, many people feel scared to speak due to the fear of being misunderstood, making a fool of themselves, or saying the wrong thing at the wrong time.
My advice would be to not focus on what can go wrong, as shyness is the biggest barrier to becoming a better speaker. Instead, focus on what you have to gain by becoming a better Thai speaker. You must leave your fear of making mistakes behind as mistakes help you to improve and grow.
Learning to speak a language is a skill, and skills require practice. If you let your shyness of speaking get in the way, then you will be missing out on valuable practice time. However, to be able to practice, you need a foundation. You cannot speak Thai without knowing vocabulary, sentence structures, and phrases. So, what resources are there to learn from, and how helpful are they?
Enter your email below to receive our FREE Thai Language Cheat Sheet. It includes a comprehensive list of downloadable PDFs to quickly get you started learning the Thai language. The Cheat Sheet covers everything, from the alphabet, tone marks, and consonant sounds to vocabulary and much more.
Italki
Italki is an online service that allows you to connect with Thai teachers from all over the world, so you can get one-to-one practice with a native Thai speaker who can guide and correct you throughout the learning process. You simply find a teacher, book a time, and pay for the service.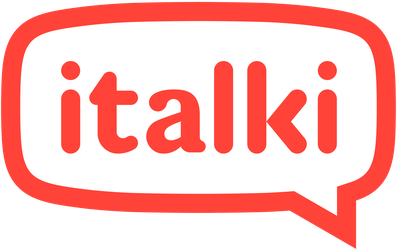 Finding a Teacher
Italky has a wide range of teachers, so you have the power and control over who you learn with and when. This means you can easily change teachers when needed, and learning can fit comfortably into your personal schedule.
Italky provides a lot of detailed information on teachers' profiles. Each teacher has a rating out of 5 stars and written reviews of classes, which are submitted by real students. You can also see how many lessons teachers have conducted, how many students they have taught, credentials (such as if they are a professional teacher and their certified levels in other languages), as well as their response rate, attendance rate, and available booking times.
About me sections written by the teachers also describe their experience, personality, teaching philosophy, and materials.
Detailed profiles like this allow you to see how hard-earned a teacher's rating is, how consistent they are, their experience in teaching through an online format, their ability to communicate with you when problems in understanding occur, and their dedication to their students and classes. This means you can find the right teacher for your personal learning needs.
However, the booking system used means that teacher schedules can change from week to week. Other users may take your desired slot before you have the chance to book it, meaning your learning schedule can become inconsistent and disorganised.
Teacher Effectiveness and Convenience
One-to-one tutoring with native speakers means you will improve your speaking skills and accent in accordance with how real Thai people speak. Italky also allows flexibility to learn according to your personal needs, level, and interests without having to worry about being affected by the different ability of others, all from the comfort of your own home.
However, teachers' learning materials are their own, so the consistency of the lessons relies on the efforts of the teacher. This can mean that some lessons provide a greater impact on your learning than others as methods, visual aids, and materials may change. Furthermore, some classes may not review subject matter well or consistently as this depends on the teacher's ability, efforts, and organisation.
Costs
Teacher services include a trial lesson at a fraction of the price of the normal rate, so you can test teachers for their suitability before committing to them. However, if you are not able to find a teacher that fits your own personal needs, using a lot of trials feels like you are wasting money while making no progress.
Hourly rates of teachers can also be expensive if you want daily practice. Because of this, using Italky can feel like a battle of compromising between having the best teacher for the cheapest price. You may spend more time looking for the right teacher rather than learning the language.
Pros and Cons
Pros:
Italky can quickly improve your speaking skills as a native speaking tutor can directly point out areas that need improvement.
Classes can be customised to your own interests and needs.
Cons:
Teacher quality and availability can vary.
It can get expensive if you want to practice every day.
Thaipod101
ThaiPod101 offer lessons in a podcast format. Each of their classes are built around conversations in Thai between native speakers or foreigners. They also have a YouTube channel with free content that goes over learning techniques, different styles of learning, how to effectively remember what you have learnt, useful words and phrases, and learning to read Thai.

Free YouTube Content
The free YouTube content allows you to experience the teaching styles of the ThaiPod101 teachers and to learn effective learning and memory retention techniques, which helps you to become a better learner.
However, the free content on the YouTube channel is long, often lasting hours, which means that it is difficult to manage and does not fit into your schedule easily. This can make the free content feel overwhelming.
The ThaiPod101 Website
There are 5 different levels of video content on the website; Absolute Beginner, Beginner, Intermediate, Upper Intermediate, and Advanced. You also have the ability to watch any video in any order, meaning that you have full control over your learning in accordance to your needs.
The website also offers a 1-week free trial. You can use the website as often as you like in this time period to test its effectiveness for your own learning needs.
Lessons on the website are well-structured and follow a learning pathway, so you do not have to waste time looking for what to learn next. ThaiPod101 also provides full transcripts available in both English and Thai, lesson notes, and vocabulary learnt, so you can follow along with the videos and can review lesson content at any time.
There is also a slow-motion feature on video content, which helps you to listen to individual phrases, words, and unfamiliar sounds at a slower pace. This means that you can pinpoint and practice proper Thai pronunciation and intonation effectively.
An on-site spaced repetition flashcard system is also available for you to use. Cards appear based on what you have seen in previous reviews, how often you have seen a card, and how often you get answers wrong, meaning that difficult to remember words are reviewed more often.
This flashcard system is also customisable, meaning that you can build up a database of what you have learnt in accordance with your own learning needs. Links to other free resources that you can use in conjunction with the website are also provided.
However, the content and materials available to you are harder to navigate than the layouts of the other resources, and it can be confusing at first. Furthermore, the video content is the least interactive of these resources, which can make it feel less engaging and enjoyable. I used ThaiPod101 when I learnt to read, which I have written about here.
The teaching was effective, as I learnt to read in approximately 3 weeks, but I had to find ways to manage my own time and write notes effectively as I was simply watching video content.
Costs
Content is locked behind 3 paywalls of different subscriptions. Most of the content, including the flashcard system, is locked behind the $10 premium subscription. You also get no one-to-one feedback on your speaking or pronunciation without the $23 premium plus subscription.
Pros and Cons
Pros:
You have full control over the content and when you learn it.
The website has many useful functions to effectively learn and review the content provided.
Cons:
The website is harder to navigate and the content is less interactive and engaging when compared to the other resources.
The best website content is locked behind various different paywalls, and you cannot get any one-to-one feedback without the $23 premium plus subscription.
Ling
Ling is an online learning service made my native Thai speakers. Learning through Ling happens through short, themed, and gamified lessons which are engaging and interactive. Ling is available via their website, Google Play, and the Apple App Store.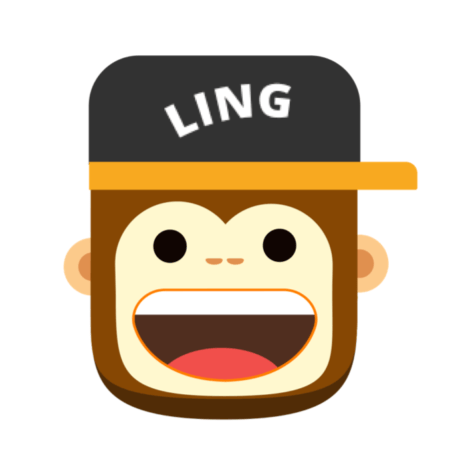 Layout and Functions of the App
Ling is easy to navigate. There are 50 units that are divided into 5 levels; Beginner, Intermediate, Upper-Intermediate, Advanced, and Expert. Each of the 5 levels are divided into 10 separate, well-defined themed units. You can even choose to ignore themes you do not find useful or interesting.
Each unit is made up of 4 lessons, which teach you vocabulary and phrases through a variety of different interactive exercises; from presenting the vocabulary through native speaker audio (which also includes the ability to listen to a slowed-down version), spelling activities, sentence ordering, multiple-choice questions, and matching tasks.
Each lesson ends with a real-world context dialogue accompanied by a basic fill-in-the-gap exercise using native speaker audio and vocabulary you have learnt. There are also speaking, writing, and exam sections at the end of each unit.
Ling also offers 2 review functions, a review function for all units learnt so far and separate reviews for each unit. An additional chatbox function with 20 role-play conversations, which use audio from native Thai speakers, is also available. In the chatbox, you are guided through a conversation and given a choice of sentences to reply with. You simply listen to the audio and then repeat them using the voice recorder.
Review of the Content
Ling is convenient. You can learn anywhere and at any time using your phone. The layout, visuals, and learning materials are always consistent throughout the lessons, and the materials increase in difficulty in a well-structured and methodical way. This makes your learning progress feel clear and easy to manage.
The variety of exercises used helps leaning feel fresh and practices the language across different skills. The dialogues with the accompanying gap fill exercise at the end of each lesson also help to make the learning feel meaningful, and allow you to experience the language in real-world settings. The speaking, writing, and exam sections also mean that you can practice producing language learnt in various ways.
Unit exams in the app cover all of the lessons' material and use a variety of question types. If you fail and retake the exam, the app will present different questions. This means that you have to be consistent as you cannot simply memorise the answers, which helps you to retain information.
The review system also automatically saves a database of everything you have learnt and gives you the ability to review content at any time, which is both convenient and helpful.
Moreover, chatbox dialogues are repeatable, so you can try and experience the many different ways of interacting with people in the various real-life situations that Ling presents. This helps to build real communication skills while also practicing speaking skills.
However, I found that the app is much more effective while using the Thai writing system only function, so you may need to learn to read Thai to use Ling to its fullest potential. I found it to be much easier to understand the content this way than using the phonetic symbols option, which was confusing and unhelpful. Thankfully, you can learn to read Thai in less than a month, which I have written about here.
The dialogues at the end of each lesson also often include language that was not covered in the lessons up to that point, which can make learning feel overwhelming at times. There are also no translations or explanations available for individual words, only full sentences. This can make it hard to pinpoint unknown vocabulary and may affect your confidence when using the app as you feel that you have not made enough progress in your understanding.
Reviews, although useful, also have issues. Reviews are randomised rather than using a system which shows content based on what you have seen in previous reviews, how often you have seen it, and how often you get answers wrong, meaning that difficult to remember content is not reviewed often enough.
Finally, you get no face-to-face time with native speakers and instead have to rely on trial-and-error practice, so you get less valuable feedback on your speaking ability.
Further Issues
The CEFR ratings for completing levels are not used in an official capacity, which can make it difficult to pinpoint your real current language level. Completing all 5 levels awards you with a C1 rating (advanced fluency), which cannot be correct as Ling only teaches you 1096 words.
Grammar mistakes are also an issue. Although the Thai grammar is fine, as it was made by native speakers, the English grammar has a few mistakes. This is a problem in exam sections in which you have to translate Thai into English because the sentence structure for Ling's answer is sometimes incorrect.
The speaking and writing tests at the end of each unit are also sometimes inconsistent in what they accept as correct. The writing tests in particular also feel shallow. You only learn to write letters rather than words. This is not very useful as you do not learn the correct letter order for reading and writing Thai, which is different to what English speakers are used to, as Thai is not simply written from left to right.
Despite these issues, I found Ling very helpful in building up an understanding of sentence structures, communication, and important vocabulary. When I used Ling, I was already somewhat proficient in Thai, but I still learnt a lot through the conversations and dialogues. However, an absolute beginner would get much more out of the app.
Costs
To access all of the app you need to pay $4 a month. While this is not a large price, it is still a price nonetheless.
Pros and Cons
Pros:
Ling is convenient and automatically saves a database of what you have learnt for use in their review system.
The learning is consistent throughout the units and provides a variety of interactive learning experiences to engage with.
Cons:
Mistakes with the incorrect usage of the CEFR system and English grammar can cause issues with learner progress and understanding of your current level.
Some functions, like the speaking, writing tests, and review system, are flawed.
Learn Thai With Mod
Learn Thai with Mod has a free YouTube channel full of content to help you extend your Thai vocabulary, form sentences, speak natural and conversational Thai, correctly pronounce words, learn important common phrases, and read Thai. Mod, along with her colleague Pear, makes articles, podcasts, short course videos, and offers private or group online courses, which are all available on the Learn Thai with Mod website.

Mod is also active on her Facebook page, answering questions and giving advice to those who interact with her. Mod and Pear offer everything you need to learn to speak and communicate in Thai. You will be learning real speaking and communication skills from native speakers that have an excellent grasp of English.
Free YouTube Content
The Learn Thai with Mod YouTube channel has a lot of free content, so you can experience Mod and Pear's teaching styles, personalities, and content to see if they are the right teachers for you before making the decision to pay for their courses.
The YouTube content is presented in short videos, often between 5 to 10 minutes long, that are easy to manage, not overwhelming, and can easily fit into your schedule. The content is wide and versatile, meaning that if there is something you want to learn about, they have probably covered it.
Courses Available
Online Skype classes are offered in both private and group formats, meaning you have the option to choose what is right for you and your learning style.
Private courses are offered in three levels, Beginner, Intermediate, and Advanced Thai, and include content on Thai traditions and culture as well as the language. This means that you can learn to communicate appropriately and effectively with Thai people. Intermediate and Advanced courses can also be customised, meaning the programs are flexible and easily adapted to meet each individual's learning needs.
Private classes can allow you to learn according to your own personal needs, language level, and interests without having to worry about your learning potential being affected by the ability of other students.
Group courses offer 5 different levels; Beginner, Upper-Beginner, Pre-Intermediate, Intermediate, and Upper-Intermediate, so you can find a course that is right for your level. Group classes can allow you to learn communication skills via activities involving other students, and can also help you to push beyond your usual learning limitations by learning through student-to-student interactions.
Mod and Pear's Services
There are many resources and ways to engage with the content that Learn Thai with Mod provides. Both Mod and Pear are professional teachers who are enthusiastic, active, involved in their work, adaptable, and use tailor-made materials that can be kept for self-reviews. The website also offers real testimonials and about me sections for both Mod and Pear, so you can read about their teaching styles and students' experiences.
When I first arrived in Thailand, I had the pleasure of being taught by Pear in person through a group class format. The agency that hired me booked her to teach basic Thai language skills to newly arrived workers. Although I only had the opportunity to learn from her briefly, just 2 or 3 days, what I learnt gave me a solid foundation for my future learning.
Her classes not only went over the most important basic Thai words and phrases, but also taught me about how Thai culture and communication styles differ from what native English speakers are used to. Her classes were fun, engaging, interactive, and provided me with learning materials in the form of a survival Thai language booklet. Her style of teaching and what she taught stuck with me and was an excellent primer for my future learning.
However, Mod and Pear are just 2 people, which puts limitations on their availability. Although they are adaptable, Mod and Pear make YouTube content, conduct group and private courses, do in-person bookings, and write articles, so the time that best suits you may not be as readily available as other resources that use a larger variety of teachers or sequential self-learning modules.
Each of the group courses available are also set to a weekly or bi-weekly 5-to-10-week schedule, meaning that your learning time is fixed and not flexible. The courses also run at different times, and it can be difficult to know which level you are at before starting a course. This means that it can be difficult to choose the right course to study if you are a newcomer to their services.
Furthermore, unlike websites or apps that can keep a database of everything learnt, once the courses are over it is up to the learner to continue reviewing and practicing the content by themselves.
Costs
The prices of the private online classes are more expensive than the average Italky private tutor classes. However, when purchasing private classes, you get 10% of your hour-long sessions for free. That means if you purchase a 10-hour course, you get 1 free class. This is available up to a 50-hour course in which you get 5 free classes.
On the other hand, group classes can allow you to learn at a cheaper overall rate than the Italky tutors. A full list of costs for courses can be found here and here.
Pros and Cons
Pros:
There are many ways to engage with Learn Thai with Mod, making it easy to learn in a way that suits you using only 1 resource.
Mod and Pear are native speaking professional teachers that can adapt their lessons to your personal needs.
Cons:
The times available to learn are less flexible than other resources.
Learners have to manage their own reviews between classes and at the end of set courses.
Now, on to You
Remember, no matter which resource you choose, learning does not stop with the resource. You must also practice the language daily and in real-world settings. Putting yourself in real-world situations allows you to further practice and improve your Thai speaking skills.
We learn best when what we are learning is meaningful to us, and learning through real real-world contexts allows for a more meaningful experience. The small successes of correctly communicating needs are a great confidence booster that can help motivation. Language learning is fulfilling, but it is at its most fulfilling when we get to use that language to open up new cultural experiences and become part of a new community.