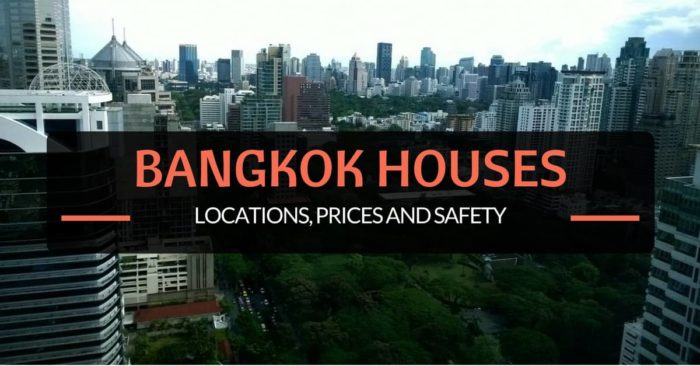 Townhouses in Bangkok can offer some really good deals in terms of space and 'feeling of home' you get for your money. Prices start around THB 7,000 in less desirable areas of the city. For a basic, older but central place, you'll have to shell out THB 20,000 to THB 30,000. If you're doing a budget flat share, this can be an interesting option that offers a lot of space, if you're willing to put up with some inconveniences.
If you're looking for a detached house that's central, well maintained, furnished and has a garden, you're going to have a hard time finding anything for less than THB 75,000.
The main concerns people have with houses in Bangkok are facilities, maintenance and security. With no facilities, you have to take into account the cost of gym, hotel or club memberships if you're looking for an air conditioned place to work out. There's no staff on payroll to fix something right away when it breaks or anyone around to keep an eye on things while you're out of the house. Also, houses tend to be far from BTS/MRT making it more difficult to commute in Bangkok.
A friend of mine employs an interesting work-around to deal with security: he rented a house opposite a condominium building that maintains a 24-hour staff of security guards. By befriending them and giving them gifts for the holidays, he not only stays in their good graces, but also has someone who keeps an eye on his own house. Get a membership at a nearby sports club and the address of some good mechanics from your neighbors, and you've got things covered.
The easier option is to go with an apartment that comes with all the amenities – at a price the administration takes care of all these guys.