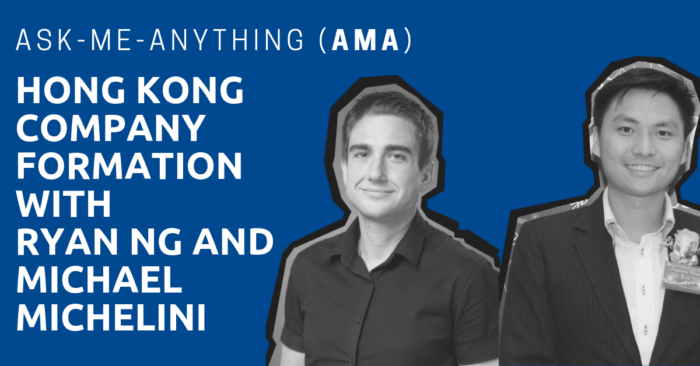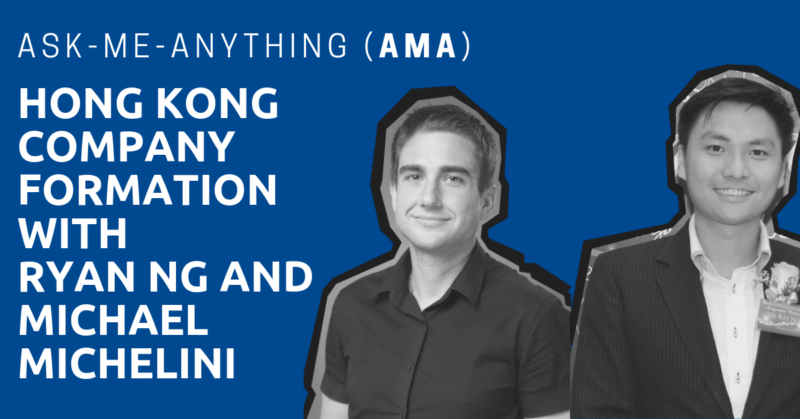 On May 9th, Ray Ng of Unipro Consulting and Michael Michelini of Global from Asia, appeared on our monthly Ask-Me-Anything (AMA) in our ExpatDen: Thailand Community Facebook group.
Ray is the founder of Unipro Consulting Limited and a member of the Institute of Chartered Accountants in England and Wales.
He has many years of experience helping people with corporate needs, and he's well-informed on the latest procedures for starting businesses.
Mike, on the other hand, is an American social media, ecommerce, and SEO specialist that has lived in China since 2007.
He's a passionate business connector who helps companies do business in China and helps Chinese companies do business overseas.
He built the cross-border ecommerce community GlobalFromAsia.com. GFA is a platform that helps cross-border business owners learn about, network, and grow their global businesses.
"*" indicates required fields
Here are some of the questions they answered:
Question: Hi Ray and Micheal, what are the major benefits of incorporating a Company in Hong Kong in comparison to Thailand?
Michael: most people setup a parent company in HK (or Singapore) and then own a Thailand / China / Philippines company. Reason is – lower tax at the top level company, also multi currency banking, and easier English (UK) influenced legal system for upkeep and legal matters.
Question: If I am a one-man team and want to register a freelance writing and editing company, are there any benefits to doing so in Hong Kong as opposed to just doing it in the USA (currently live in Thailand)?
Michael: may depend on who you are planning to contract with and where you prefer to do your banking. USA is definitely easier to open and run remotely – and for US citizens can open a US bank account pretty easily and most of the time remotely.
HK benefits (again, always depends on who you are and who you are working with) – are low taxes, multi currency banking, and can make contracts from a HK company to a freelancer in Asia where they may feel more comfortable to enforce as they could go to HK courts to sue you where it is harder for those in Asia to sue a US company (from my understanding) – a HK (or Singapore) company is often more popular in Asia for doing business here, and then if u open an office in Thailand, ahev the HK company (or SG) as the owner.
Question: What is the cost to incorporate a Company in HK? What type of businesses do you feel are better suited to incorporating in HK? If you are a fledgling start up do you think it may be better to initially trade as a sole trader or company in your own country? If your business is one of a dropship type where all your products are sourced from HK or China, would this business model be ideal to incorporate in HK?
Ray: I think that would be ideal to use HK company in such a case as there is option for offshore status. Once this status is granted, then you are legally not exposed to HK profit tax. Regarding our fees for company formation, we are happy to send you our quotation through email.
Now, on to You
Head over to our Facebook group, ExpatDen: Thailand Community, to read the entire AMA and to stay updated on the next AMA.