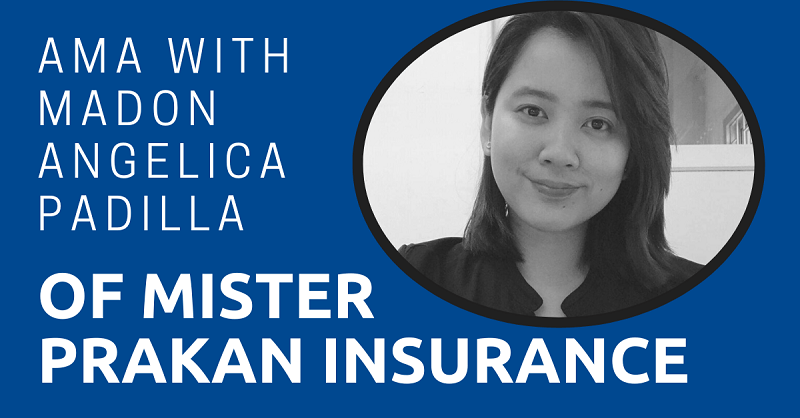 If you missed our ​latest AMA—or Ask Me Anything—with insurance representative Madon Angelica Padilla, you can find a summary of the questions and answers on ​the Question and Answer section of ​Thailand Starter Kit. If you'd like to join the next AMA, there are a few ways to get in so you don't miss your chance to ask our special guests the questions you've always wanted to know.
The first way is to head over to ExpatDen Community group on Facebook and request to join. The second way is to sign up to our email list.
Whichever method you choose, we'll inform you about our AMAs a week in advance. In our ​latest AMA of 2018, insurance representative ​Madon Angelica Padilla of Mister Prakan Insurance Brokerage joined us for an open discussion on ​all things insurance related. ​Here's a little background info on ​Madon Angelica Padilla.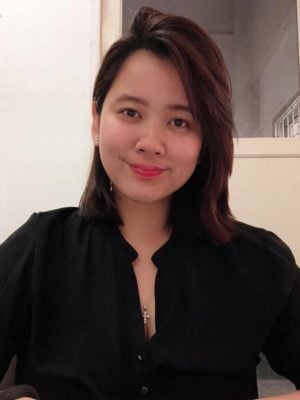 ​Madon Angelica Padilla
​Insurance Representative for Mister Prakan
​​Mister Prakan is an Insurance Brokerage located in the heart of Thailand. We provide General Insurance for individuals, families, companies and expatriates in Thailand. We have individuals who are highly trained in English and Thai. We give clients the attention they deserve because of our commitment to a caring approach to solve your insurance needs.
Our company is built on the foundation that quality service can be provided through the choices we provide. Customer service is not an after thought for us, it is the core of everything we do. We work with over 20 companies that provide our clients with their insurance needs. We give them a wide array of choices so that their options are limitless.
We run a complete and easy-to-use comparison site for all types of insurance. We help you to find the best deal. We're always looking for ways to make comparing insurance better and smarter for you.
​What to Do ​Now
If you'd like to ​talk to Madon Angelica Padilla about getting insurance, head over to MisterPrakan.com and contact her​.