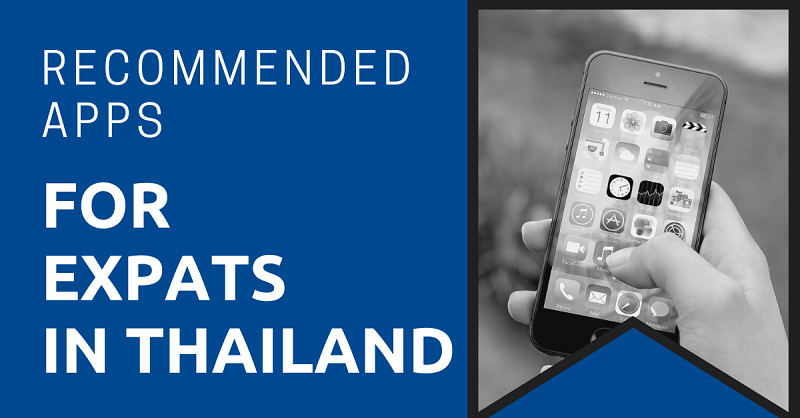 Cell phone apps have become a part of our everyday lives in Thailand.
As an expat in the country, you've probably been using apps to message people back home, shop online, or pay for everyday items.
However, are there any apps you're forgetting — apps that could save you time, money, and make your life in Thailand a whole lot easier?
In this guide, I share the apps that I use almost every day here in Thailand, from messaging apps to financial apps and every thing in between.
Line
When anyone asks me what the most important app to have is while living in Thailand, I say Line.
It's a messenger app like WhatsApp that many people in Thailand use. If you any services in Thailand, such as banks or cell phone service providers, chances are you need to talk to them via Line.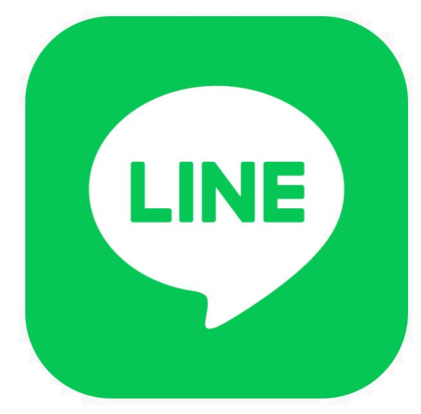 You can send text messages, make video calls, and hold meetings while sharing your screen.
However, Line goes beyond these things. You can also order food, get a taxi, find a messenger, and even order groceries online using another app called Line Man, which I will talk about later in this guide.
Pro tip: you can connect your Line account to your bank account though the bank's official Line account to get an instant notifications about bank transactions and credit card use.
Bank Apps
After you open a bank account in Thailand, you should install its mobile banking app. You can do it yourself or ask bank staff to help you. It's one of the apps you'll use most on your phone.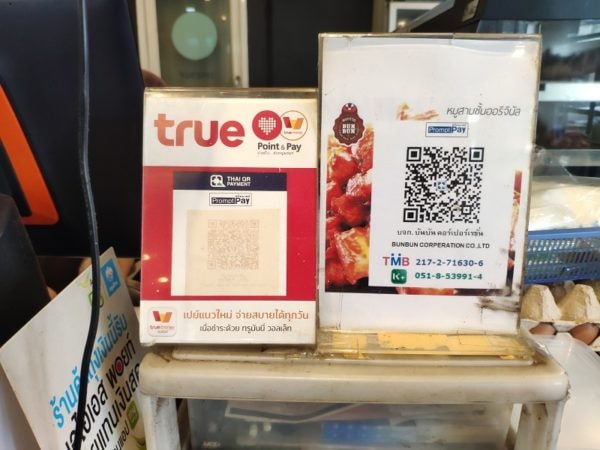 Thailand is becoming a cashless society because you can use banking apps to pay for many things in the country. Many shops and supermarkets now have QR codes, which you can scan and pay directly through your bank's app.
In addition, you can top up your SIM card, pay your bills, and send and receive money with your banking app. You can even use your banking app to withdraw money from any ATM in Thailand.
If ask me which bank has the best app, it would eb tough to say. I have several apps on my phone, including Bangkok Bank, SCB, Kasikorn, KrungThai, and TMB. They all work well.
Pro tip: Banking apps connect to your cell phone number. So, before installing one make sure that you won't change your phone number, at least for a few years. Otherwise, it can be a headache to make the changes with your bank.
Wise
Wise is my go-to app when it comes to receiving money from outside of Thailand.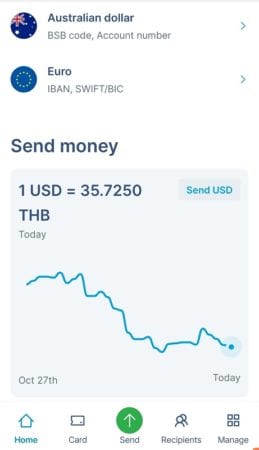 I opened a Wise Multi-Currency account, mainly to receive USD and EUR. After that, once rates are good, I converted them to Thai Baht and then transfer the money to my bank account in Thailand.
It's very convenient and rate are good. Normally, conversion rates from USD to THB are only around 0.5 percent. This is cheaper than Super Rich.
Banks normally charge around 2 percent to 3 percent for currency conversions. Then, you need to pay another THB20 to send money to your Thai bank account.
I also use Wise to send money to people who live outside of Thailand. The process is the same. I first convert the currency, then send it to their bank account.
Pro tip: You can set the app to automatically convert currency when rate are favorable, so you don't have to convert the currency yourself.
Google Maps
I'm always amazed at how Google Maps has been improving its features for Thailand. A few years ago, it was only good at navigating private transportation. When it came to public transportation, it was useless.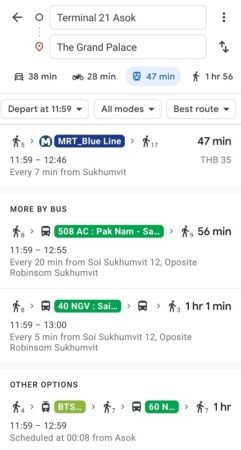 However, it's now especially useful for people who live in Bangkok. Google Maps shows you which buses to take, where they drop off, and the frequency of stops they make.
It's not just for buses, though. Google Maps shows you MRT, BTS, and even canal boat routes as well.
Of course, it can be hard to estimate traveling time in Bangkok because of traffic. However, Google Maps gives you a good idea on how to get around Thailand using public transportation.
Pro tip: To get more precise navigation, you can choose your preferred mode of transportation in Google Maps before entering your departure and arrival locations.
Google Translate
If you haven't yet had the time to learn how to speak or read Thai, you should have Google Translate on your phone. It helps you read and understand basic Thai.
One of the most useful functions of Google Translate, though, is its ability to translate any Thai word you see to English via your phone's camera.
Also, if you're talking to someone who can only speak Thai, he or she can speak into Google Translate and the app converts their speech into written English. It won't translate the audio perfectly, but at the very least you'll have a rough idea about what the person said.
Some may argue that in places like Bangkok, Chiang Mai, Phuket, Pattaya, or Koh Samui — all popular with expats — you won't need to understand Thai because many people can speak English.
While that it may be true in some cases, it's still a good idea to have Google Translate on your phone. It comes in handy when you travel outside of expat or tourist areas in Thailand.
Pro tip: You should download the Thai language pack for Google Translate. This way, you can use the app even if you don't have Internet access.
Line Man/Grab/Robinhood
I use Line Man, Grab, and Robinhood for food delivery. However, before I order food online, I open all three apps and pick the one that has the best promotion.
The food delivery market in Thailand is competitive. So, these apps run frequent promotions to attract more people to use their apps. Sometimes, the offers include discounts or free deliveries.
Although, it's hard to keep track of the promotions on each app, so it's best to check them right before you order food. If one doesn't have a promotion, I move on to another app.
Pro tip: If none of apps have promotions, I prefer Robinhood since it offers the lowest prices on food delivery. This is because Robinhood doesn't charge gross profit (GP) fees to sellers.
Bolt/Grab
When it comes to taxi apps, I rely on Bolt and Grab.
I have found Bolt to be cheaper than Grab most of the time, but its drivers seem to be less experienced.
On one occasion, I called a motorcycle taxi through Bolt to take me from EmQuartier to Fortune Tower. It should've been an easy ride. However, the driver kept checking her GPS while maneuvering the motorcycle through heavy traffic on Sukhumvit Road. During the trip, she hit a car's rear-view mirror but kept going like nothing happened.
Another time while I was in Phuket, I used Bolt to find a taxi to take me to Phuket Airport. It said I needed to wait 15 minutes for a driver. However, after 10 minutes passed, the driver cancelled my order.
In my opinion, Bolt is less reliable than Grab, but it's also cheaper.
Pro tip: Grab runs regular promotions. They don't post them in advance, so it's a good idea to check the app from time to time.
Lalamove
Lalamove is my favorite messenger app because it focuses on deliveries, making it easier to use than Grab or Line Man when sending or receiving things in Thailand.
In addition, when you need to transport large items, you can call a Lalamove truck and hire one of its drivers to help with the move.
However, you shouldn't use Lalamove in place of a professional moving company because you never know who's going to accept your request. Sometimes, it could be a teenage couple. Other times, it could be a mother and her teenage son.
That said, I sometimes use Grab and Line Man for messenger services. They also work great.
Pro tip: If you want to move several large items, you should use a box truck. It can carry a lot more items than a normal pickup truck.
Traveloka
I often use Traveloka to book domestic flights in Thailand. It's easy to use, and I can find good deals on the app without having to check each airline's website.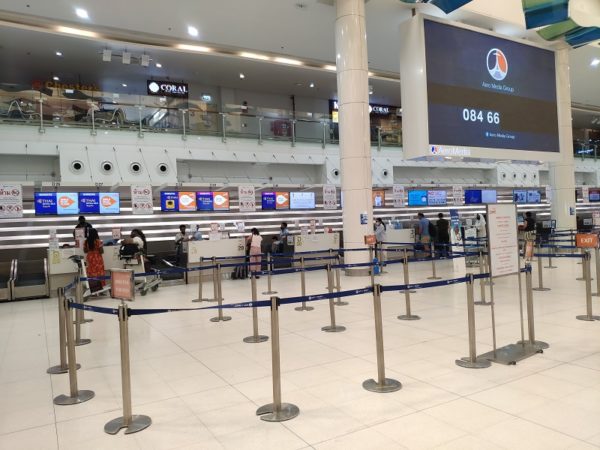 You can also add your baggage requirements when booking a flight on the app.
In addition, Traveloka doesn't charge credit card fees. They do charge a transaction fee, though. It's around 1 percent of the total payment, much cheaper than airlines websites that charge around THB200 per person.
Unfortunately, Traveloka doesn't list flights for AirAsia, and you can't choose a seat number with the app.
Pro tip: Navigate to Traveloka's "Discover" tab to see an overview of the app's available promotions.
Tops
I order groceries online through Tops. The app is easier to use than other online grocery apps. It also has a promotion tab where you can find all current deals. Prices on the app are the same as those found at its stores.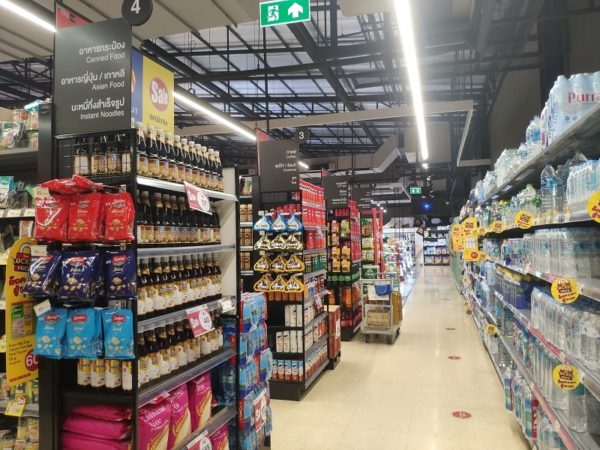 Tops is my go-to supermarket because it's close to where I live. In fact, you can find branches in many parts of Thailand.
Tops works with Grab to offer same-day deliveries for around THB50. You can choose your delivery time.
Pro tip: You can subscribe to Tops Prime for THB199 per month and get unlimited home delivery.
Lazada
Although online shopping is getting more popular in Thailand, expats are still limited as to what they can buy over the Internet while here.
Lazada is one online shopping app that works well for English speakers in Thailand. Plus, you can find almost anything you need on the app, from snacks to furniture.
Prices tend to be cheaper than those found in stores as well. As for deliveries, it only takes a few days to get what you ordered.
Sometimes, however, you won't be able to tell the quality of the product until you receive it. So, read the reviews on Lazada and look for product reviews on YouTube.
Often times, someone in Thailand has reviewed the product and made a video about it. Even if you don't understand what the reviewer is saying in Thai, you'll get a good idea of the product's quality. To search for a product review on YouTube, type the name of the product and the Thai word for review: รีวิว.
You can also buy phones, gadgets, and other electronics on Lazada. Sometimes, the app has deals that make these products much cheaper than what you can find at malls. Most of these deals are listed on the brand's official Lazada store.
Pro tip: Many companies in China sell items on Lazada. The products may be inexpensive, but they usually take up to a month to arrive in Thailand. In fact, when COVID lockdowns are enforced in China, it could take even longer. Before you pay for your item at checkout, be sure to look at the the product's origin and estimated number of days for delivery.
Booking.com
Booking.com is a good app for reserving hotel rooms in Thailand. It's easy to use and offers lots of options.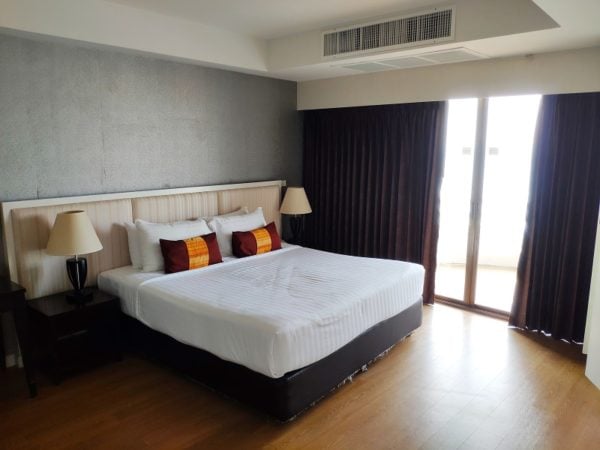 I also love that it shows the final price right from the start, unlike other apps that may have hidden fees that won't show until checkout.
The deals you find on Booking.com might even be better than those you'd find when booking through the hotel. However, the room might not be as comfortable as the one you'd get if you had booked though the hotel's website.
For example, rooms may be far from the elevator, smaller, or come with less than ideal views. You might also not receive additional services such as welcome fruits or personal thank you notes.
Pro tip: The more you use Booking.com to reserve a hotel room, the easier it becomes to find good deals.
Fuelio
If you drive in Thailand and need an app to track your fuel consumption, check out Fuelio. It's easy to use and it takes less than two minutes to record every time you fill up your tank.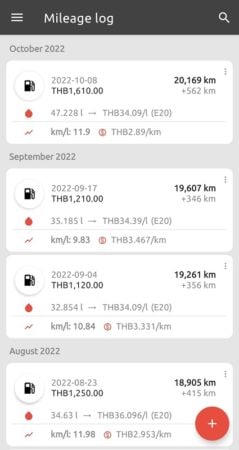 With this app, I know exactly how much I pay for fuel each month and know how much I pay in baht per km. So, if my car starts getting less mileage per liter, I'll know to have the fuel system checked out.
Pro tip: You can turn GPS on to record the location of gas stations every time you fill your tank.
AirVisual
I always use AirVisual to check air quality during the cold season. After all, it's when pollution and PM2.5 levels in Thailand are at their highest. I turn on daily notifications to show me the days when air quality is at its worst.
If pollution levels are high, I close all the windows in my house and turn on an air purifier. If I need to go out, I wear a face mask that filters PM2.5.
Pro tip: You should turn on the "Main pollutant concentration" function of the app. This gives you a better idea of how much PM2.5 is in the air than the AQI Index.
Windy
Aside from the weather app that comes with my phone, I use Windy to check the forecast.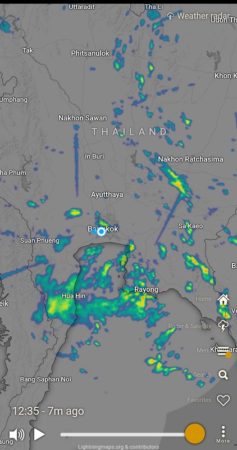 Windy has a weather reader that can check rainfall levels in your area. This helps you plan your commute easier. As you know, heavy rain also comes with heavy traffic — and floods, too.
So, if the place I plan to visit will experience heavy rain, I avoid going.
Pro tip: Windy can help you predict air pollution, too. If it's windy (no pun intended), air quality levels tend to improve.
VPN Apps
Finally, another great app to have while living in Thailand is a VPN. A VPN protects your online activity and gives you full access to streaming services like Netflix.
In most cases, if you sign up for a VPN for your laptop or home computer, the service provider will cover your cell phone, too. You just have to download the respective mobile app.
You can check out our guide to VPNs for Thailand to find out which one is right for you. In general, though, I recommend:
Pro tip: Keep your VPN running in the background of your phone. This way, instead of using an unsecure network while at a coffee shop, you can use your cell phone's hot spot knowing that your connection is secure.
Now, on to You
These are the apps that I use while living in Thailand. They are helpful and cover everything I need for daily life. Moreover, these apps work well on both Android and iOS.
What are your favorite apps to use in Thailand? Let me know in the comments section below.