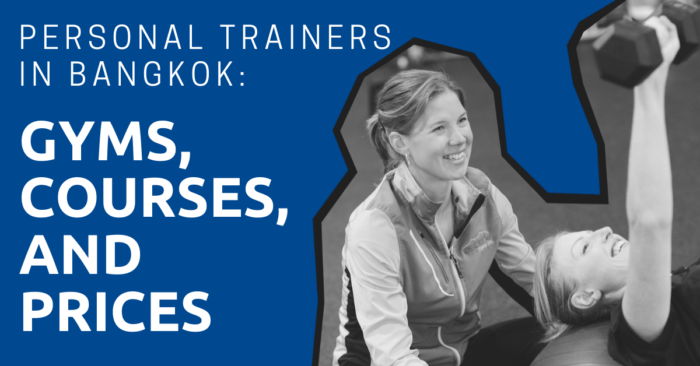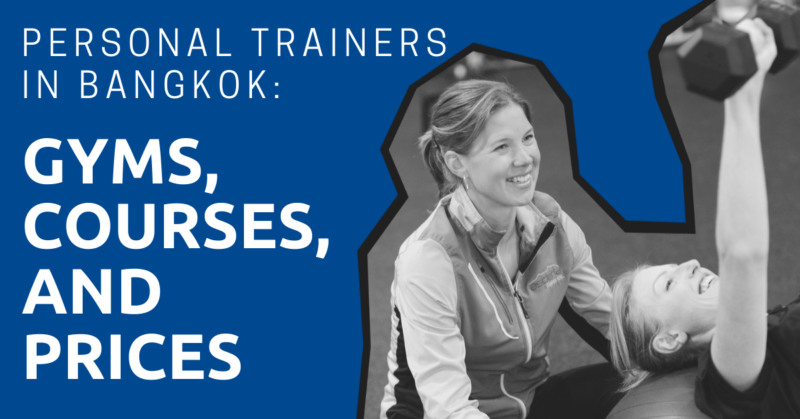 Whether you decide to take personal training when you move to Bangkok (a decision that is highly recommended since Thai food is famous for its exquisite flavors and packing on pounds is inevitable) or already have had experience with personal training before, you will be happy to know that there are a lot of choices when it comes to fitness gyms.
As opposed to attending classes, having a personal trainer gives you more commitment to workout and keeps you focused on your fitness goals. You also have their undivided attention, making sure that you have the right posture and position when doing your exercises.
Most trainers will design a plan according to your goals. So when you arrive at the gym, there is a lineup of exercises already prepared for you during the day — allowing you to maximize on your time spent at the gym rather than trying to figure out on your own what to do next.
"*" indicates required fields
Price
Personal trainers and fitness in Bangkok come in various options.
You can sign up for membership in bigger gyms and hire a personal trainer for additional fees. There are also smaller gyms that although they offer classes for groups big and small, they also offer personal training as an option. There is a wide range of prices available. Most gyms offer sessions in packages, and you will soon find out that by buying bigger packages the price per session becomes cheaper.
Most gyms offer discounts and promotions to credit card holders, rather than cash or debit card. If you do decide to use your credit card from back home, a certain caveat is to check first if foreign currency exchange rates apply. If you have a work permit, you can also apply for debit and credit cards to use locally — more information on that can be found here.
All of them share a common denominator which you may already be familiar with — the physical assessment. It is more than just knowing your weight and height. For the uninitiated, it can also tell you the amount of body fat, muscle mass, rate of metabolism, and body age. Some gyms start with this immediately when you come to inquire, while others will proceed at the first consultation after the sign up.
Also, you will be happy to know that the the gyms mentioned below have English speaking trainers — some even have foreigner trainers who are more attuned to the needs of fellow foreigners. Don't worry though as most gyms allows for changing of trainers if in the middle of the program, you find out your trainer is not suitable for you.
Gyms
For purposes of ease of reference, the gyms below are listed in alphabetical order. Please note that there are a lot more gyms with personal trainer packages in Bangkok. Gyms in this list have English speaking trainers and within walking distance from BTS.
| | | | |
| --- | --- | --- | --- |
| Place | Price* | Location | Remark |
| Aspire Club | ฿1,700 | BTS Phromphong | 6-month contract is required |
| Base Bangkok | ฿2,300 | BTS Thong Lo | Minimum 10 training sessions |
| Fitness First | ฿1,270 | BTS Siam | Requires a gym membership package |
| Form Fitness and Rehab | ฿2,100 | BTS Asoke | – |
| Physique | ฿3,000 | BTS Chit Lom | – |
| Training Ground BKK | ฿2,500 | BTS Phra Khanong | – |
| True Fitness | ฿875 | BTS Asoke | Requires a gym membership package |
| Virgin Active | ฿790 | BTS Siam | Requires a gym membership package |
| WE Fitness Society | ฿1,000 | BTS Ekkamai | Requires a gym membership package |
*This is an estimated price per session. You can find a cheaper price from buying bigger packages.
Aspire Club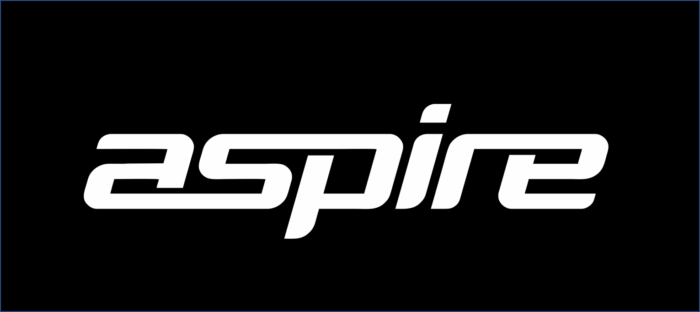 Where: Jasmine Building, BTS Asok (Map)
Spanning 3 floors of a small commercial building, Aspire Club can be easily seen as soon you get off the train at Phromphong BTS Station exit number 3.
Look out for the outdoor roof Crossfit gym to get your bearings. Aspire Club offers CrossFit and various forms of trainings such as TRX, Kinesis, Urban Warrior Training, Climbing Ropes, Battle Ropes, Sports Conditioning, MetCon, CrossFit, HIIT and their very own HEAT.
They have male and female trainers and majority of its members are also foreign expats.
Aspire Club is for those who want to religiously commit to their personal training. If you're in the middle of a training and need to travel outside of Bangkok for work or pleasure, they can send the day's program to you, so you can still work out on your own. If you want to continue training but unable to physically go to the gym, this is a brilliant solution that sets Aspire Club apart.
Another thing that makes them stand out is the in-house professional physiologists whose you can avail their services at additional fees while the nutritionist consultation is already included in the package. You will find later on that not all gyms in Bangkok offers them, although some trainers can make recommendations on what to eat or not, a more customized meal plan is not easy to develop without an expert nutritionist.
Contracts start at 6 months. Their ideal programs are on a 3-times-per-week basis that costs on average THB 20,400/month, with recurring payment every 4 months. Regardless of level, one of their most popular combo options is the 8-Week Clean and Lean Program for THB 36,000.
If you only want to only use their premium fitness facilities, attend unlimited classes, and do away with the personal training, the plan is available at THB 5,500 per month.
It's not the cheapest option out there. But compared to what you get for the membership, it's definitely worth it.
Base Bangkok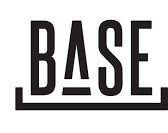 Where: BTS Thong Lo, Exit 2, take BTS Skywalk to 2nd floor of Noble Remix (Map)
Base Bangkok is where all the cool kids of the expat community (and some Thai celebrities) go to flex their muscles. Mr. Jack is the founder of this cool, new, hip gym in Bangkok. If this is your first time and want to test the waters of personal training, this is the place to go. Mr. Jack takes the time to listen to your goals, concerns, and motivations — all without hard selling. He will even tour you around the place while showing a few moves to explain how a certain exercise affects the muscles of the body.
Their exercises are mostly HIIT, TRX Suspension Training, and strength training. They have male and female trainers available. And since each trainer has different styles, they choose trainers according to your fitness goals. You even get to train with the founder himself too!
Personal training packages start from 10 sessions, with corresponding expiry periods.
Personal training packages start at THB 2,300 per session, with 5-25% discount depending on the number of sessions in the package. Each package has its own expiry period such as 10 sessions in 3 months, and 100 sessions in a year. If you would like to train with the founder, Mr. Jack, himself, the price starts at THB 3,500 per session and following the similar price structure to regular training packages.
Aside from personal training, there are also group classes, private group trainings for 2 or more people, and 10% discount for private group trainings for 4 people and more.
Fitness First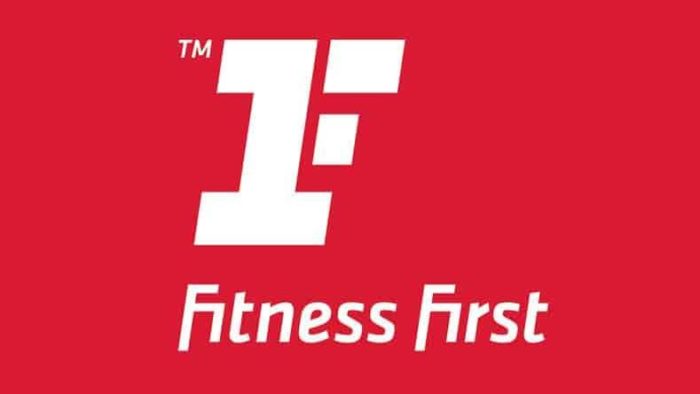 Where: 4th Floor, Siam Paragon (Map)
With more than 36 fitness clubs worldwide, you've probably heard about Fitness First. To the uninitiated, this is one of the bigger players in fitness gyms in Bangkok, alongside Virgin Active and True Fitness. They have 19 branches in Bangkok, but I recommend the one in Siam Paragon due to ease-of-access and overall friendliness and helpfulness of the staff. They have all the amenities of big gyms that we are familiar with and sign-ups start with a talk with one of the sales team.
Fitness First has two kinds of membership — Platinum and Premium. Platinum members can use any Fitness First club, but Premium members are restricted to Premium clubs only. There is only one Platinum club and that's the one located in central Bangkok — Siam Paragon. Signing up for the Platinum club also ensures that you are able to use any Fitness First gym worldwide.
Fitness First has two kinds of personal training packages– Freedom and Value. Freedom packages allow you to train with 2 trainers, bring a friend, and includes every type of fitness programs in the gym. On the other hand, Value packages give you 1 trainer and doesn't include Boxing and Powerplate.
Personal training starts at THB 1,270 per session and have 4 levels of training according to the trainees' experience — Personal Trainer, Advanced Personal Trainer, Elite Personal Trainer, and Master Trainer. Beginners start with the Personal Trainer and move up to the scale to the Elite level, while Master Trainers are for other personal trainers who want to establish a career in personal training.
Fitness First will require you to sign up as a member first before you can avail of the personal training program. Contracts are at 5 (Platinum Premier), 12 (Platinum Lifestyle), and 24 (Platinum Lifestyle) months. An admin fee of THB 1,600 applies to all types of contracts, but only the 5-month contract requires the THB 499 joining fee — it is waived for both 12- and 24-month contracts.
Upon signing up, you will also be required to go through the the BodyfirstⓇ program. It costs THB 1,600 and consists of 3 hours of personal training to assess your physical capabilities and limitations, ensuring that the right fitness plan is created for you.They also have the Buy Now Plus Package priced at THB 4,500, where if you sign up and pay at the same day, you get additional 5 hours of Freedom Pack training sessions and 1 BioScore session. This allows you to enjoy 9 hours worth of personal training upon signing up only.
However, depending on the salesperson you are talking to, these sign up fees can be discounted and waived. They can also make special arrangements with payment options if paying in lump sum is not too convenient for you.
All these rates are subject to 7% VAT.
Form Fitness and Rehab

Where: Polaris Tower; 5 minutes walk down Sukhumvit Soi 20 (Map)
If you're trying to avoid big gyms with too many people, loud blaring gym music, and pompous health buffs with egos as big as their biceps, you should head down to Form Fitness and Rehab. With majority of its members foreign expats, the gym's quiet, intimate environment will soothe you and allow you to concentrate on your exercises.
The equipment are new and the trainers are very professional and always ready to help. Their exercises include strength training, HIIT, Pilates, Piloxing, TRX Suspension Training, and Tabata Training. Don't misconstrue from the name that you have to be injured to train there. Although it is, indeed, the go-to place for recovering athletes and those with health issues, they very much welcome everyone who are looking to get fit.
They have two types of personal training programs. Master Personal Trainer programs are for aspiring personal trainers, while Advanced Personal Training is for everybody else.
Advanced Personal Training starts at THB 2,100 per session and Master Personal Trainer starts at THB 2,500 per session.
They also have private group training for 2-4 persons if you don't want to train by yourself.
Physique 57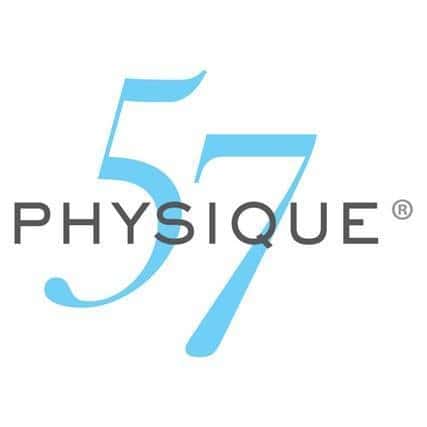 Where: 4th floor, Erawan Bangkok (Map)
For those who have danced ballet, they will probably know what a barre exercise is. Good thing, the barre is moving from ballet studios to the gym. Physique 57 started in New York and now has 5 branches worldwide. Using similar movements as ballet, exercises make use of the barre, fitness balls, small weights and their unique process called the Interval Overload, which is comprised of fluid stretches, targeted arm exercises, high-power thigh and seat sequences, and intensive core moves.
Catering to mostly women, their exercises have 4 levels — Fundamentals, Beginner, Signature, and Amp Up. If your ultimate goal is to sculpt your body, then this is the right place. However, you don't need to have previous ballet experience to join Physique 57. All you need is a desire to have fun and get fit while doing it.
One-on-one sessions are at THB 3,000 per session, which is for an hour. If you buy 10 sessions, you get a discounted price of THB 27,000. All one-on-one sessions need to be booked with the trainer in advance.
Training Ground BKK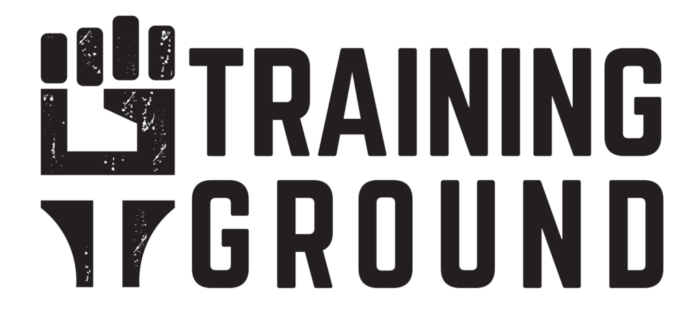 Where: 4 minutes walk down Sukhumvit Soi 69 (Map)
Underpinned by the principles of CrossFit, Training Ground BKK is the gritty, grunting big brother of Bangkok gyms. Their exercises are aimed at transformation and doing everything it takes to achieve fitness goals. However, they believe that true fitness is not only about pushing yourself in the gym — it also involves a happy social life, taking responsibility for our actions, and eating clean.
The gym also has an added advantage of being located right next to The Fight Lab and Amped Trampoline Park. You will also be happy to know that there are a lot of expats here, increasing the probability of meeting someone from back home.
There is a walk-in rate of THB 600 if you want to try the gym first without making long-term commitments.
Personal training sessions start at THB 2,500 per session and the highest package that you can buy is the 100 Packs, which costs THB 170,000 and valid for 4 months.
Virgin Active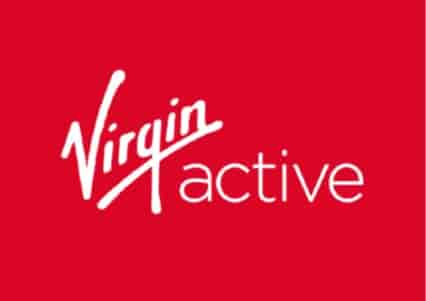 Where: 5th floor, Siam Discovery Center (Map)
Who hasn't heard of Virgin Active? For those new to the world of fitness, this brainchild of Sir Richard Branson started in 1991 and came to Bangkok in the early 2000s. The enterprise now has 243 clubs in 10 countries and is famous for innovative facilities such as the Relax and Recovery Zone, Sleep Pods, PowerPlate®, high-altitude training, Himalayan salt saunas, and many more. With 5 branches in Bangkok, the one in Siam Discovery Center is the only one with the 20-meter indoor lap pool, the Ice Room, and the Climbing Wall.
Their shower toiletries are from Pan Puri and all you have to do to work out is basically show up with your gym shoes– they have gym outfits for you to use as well. Do you need to check a few urgent business emails on a short break? You can bring your laptop or use the Apple computers at the Internet station — as long as you keep the coffee orders going.
Virgin Active has three options for membership. Flexible is at THB 3,400 (THB 850 per week) and consists of initial 4-week commitment, which you can continue into an every-2-weeks billing. The 6 months membership is at THB 18,600 (THB 775 per week) and consists of initial 6-months commitment period which can also be continued similar to the Flexible option. The 12 months membership is at THB 33,360 (THB 695 per week), requires a 6-months upfront payment (THB 16,680), and can also be continued similarly. If you want to cancel membership, all you have to do is inform the sales staff 3 days prior to the next billing period.
An activation fee of THB 5,000 will apply during sign up, which can also be discounted by the salesperson according to his/her discretion and available promotions at the moment.
Normally, personal training sessions are at THB 790 per 45-minute session. They can also vary according to number of sessions bought and the level of personal training. But during sign up, there are personal training promotions available to new joiners which are highly recommended to take advantage of. The Kickstart program is at THB 1,650 and consists of 3 45-minute sessions as a way for new members to get a feel of the personal training sessions. This is valid for the next 8 weeks from the start of the membership. The Full Throttle program is a free 2 personal training sessions that you can avail when you buy a minimum of 12 sessions. The 2 free sessions are valid for the next 4 weeks after the issue date.
Unlike any other gyms, Virgin Active leans toward the direct debit payment method. More promotions and discounts are made available if you pay by debit instead of cash or credit card. All rates are subject to 7% VAT.
WE Fitness Society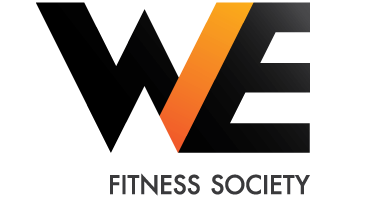 Where: Major Sukhumvit, take skywalk from BTS Ekkamai (Map)
With 5 branches across Bangkok, We Fitness Society tries very hard to play catch-up with the big gyms True Fitness, Fitness First, and Virgin Active. It looks and feels like the upper class men of gyms, but not quite there yet — more like still going to juniors class. Making an appointment with their salesperson is futile so it is recommended to come for a quick visit instead. The personal trainers can give you the usual assessment. But they offer none when it comes to assuaging fears and concerns, knowing what your fitness goals are, or understanding what made you decide to go to the gym.
Membership packages come in 2 options. 5 months membership is at THB 13,500 (THB 2,700 per month) if you pay by credit card and THB 14,500 (THB 2,900 per month) if you pay by cash. 12 months membership is at THB 25,200 (THB 2,100 per month) if paid by credit card and THB 27,600 (THB 2,300 per month) if by cash. The processing fee is at THB 1,800. The joining fee is at THB 3,000 which is subject to more discounts depending the salesperson. Upon signing up, you are also entitled to a program called WE Inspired which is 3 session of 1-hour personal training, and can be cashed back later on if you purchase more training sessions thereafter.
There are 3 kinds of memberships, WE Society, WE Premium, and WE Signature Exclusive, which the salesperson didn't explain further. All rates mentioned above are applicable to the WE Society membership.
When asked about personal training sessions, the trainer simply said that the cost is at THB 1,000 per hour. If you buy 50 hours, it's valid for 1 year. If you buy 36 hours, it's valid for 8 months.
Now On to You
Choosing a personal trainer depends on a variety of factors such as knowledge, experience, qualification, budget, facilities, and proximity to where you live.
It's a commitment that takes at least 10 to 12 training sessions. But it's going to be a life-changing experience that improve your health forever.