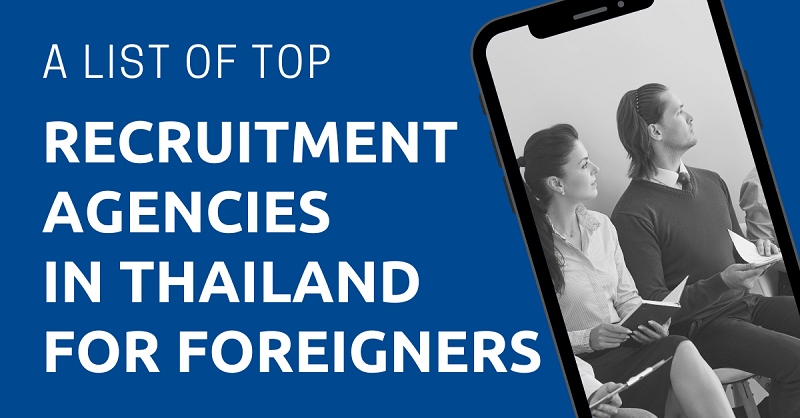 Because most companies in Thailand prefer hiring Thai nationals, expats are often at a disadvantage in the country's workforce.
However, by working with a recruitment agency, you can find job opportunities in many of Thailand's industries, positions that you otherwise never would've found out about.
This guide, then, will list the more reputable recruitment agencies in Thailand and show you how to work with them to increase your chances of landing a job in the country.
What Type of Job Can You Find Through a Recruitment Company?
Most assume that the majority of jobs available to expats in Thailand are in the education industry. However, there are opportunities for employment in other sectors ranging from entry to senior levels.
The recruitment agencies listed below can find you jobs in education, tech, IT, finance, logistics, marketing, hospitality, real estate, and more.
Some of these higher-level positions are most often recruited through headhunting, or by a business approaching a candidate for a position. If you enter Thailand with few qualifications or little work experience, don't expect to find work with any of the recruitment agencies that are headhunters for executives.
However, there is still plenty of work for those with less experience. These jobs won't pay as well, but with persistence and some networking they could lead to better opportunities.
Related article: 17 Jobs You Can Do as a Foreigner in Thailand
Recruitment Process
The job hunting process through a recruitment agency varies. Obviously, those looking for senior level executive work receive the most personalized and attentive services. These individuals may not even be looking for work, but rather headhunted by a recruitment agency. Those looking for entry to mid-level work likely won't receive the same attentiveness and one-on-one support.
The majority of people who find work through a recruitment agency do so through a combination of working with a consultant and independently applying on the agency's job database.
Some agencies have job listings on their websites and allow candidates to upload their CVs and apply for jobs directly on their databases. This can save you a lot of time, as you won't have to submit your CV and background each time you apply for a job.
Other agencies might want to interview you before allowing you into their pool of applicants. From there, consultants will contact you if they find a good fit, but you can also search and apply for jobs yourself.
Once you land an interview, some consultants can help coach you for the interview process. If they offer these services, take advantage of them. They are trained in knowing the industry you're interviewing for, so they should have useful tips and tricks that you can use to increase your chances of landing a job.
Expect the interview to be fairly thorough as the company you're interviewing with is paying the recruitment agency for this service. They want to make sure whoever they could be hiring is worth the time and money spent on this agency.
If you fall into the latter category, it's imperative that you research the agencies before selecting one. After all, not all agencies recruit for the work you're looking for. Know the niche that you fall under and market yourself to that agency in that niche so that they are clear on the type of work you're seeking.
Finally, don't hesitate to reach out to more than one agency. Some of their companies may cross over, but overall it should widen your job pool options.
List of Recruitment Companies
Here are some popular recruitment companies in Thailand that you can use to help you land a job.
JAC Recruitment Thailand
JAC Recruitment Thailand is a Japan-based agency that has a global network across Asia, the U.S., and Europe. They have 1,300 agents worldwide to help job seekers find work at major multinational companies.
Outside of this, they don't appear to have a specific niche as its website lists a wide variety of job openings. Moreover, it boasts 39 job specializations such as consultancy, HR, legal services, hospitality and tourism, marketing, and IT.
Its Bangkok office is located in Emporium Tower in the Sukhumvit area, so it's easy to get to if you want to visit in person.
Gummy Bear
Gummy Bear is an agency in the Sathorn district of Bangkok. It focuses on recruitment for tech industry jobs.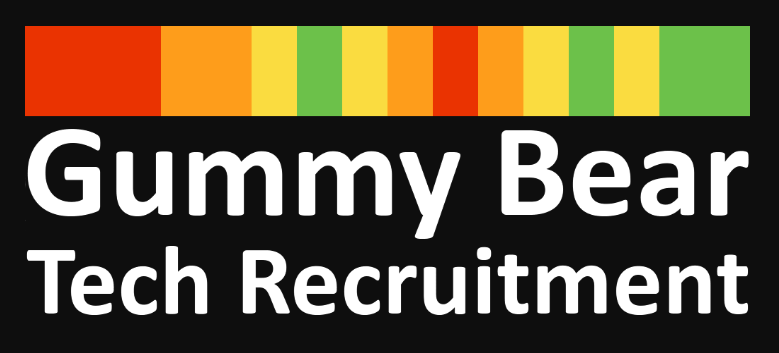 Its website states that the majority of their services are done online, but they can be contacted by phone. You can also visit its office in the Sathorn Thani Building. You can create a profile on its website and apply for jobs yourself. You can even receive job alerts, but its consultants are also available to discuss options with you.
One thing about its website that stands out is that Gummy Bear lists the tools and languages that its candidates work with. So, this gives you a better idea if you have the skills to fit any of the job roles the agency recruits for.
Gummy Bear hires for positions in the greater Bangkok area, but there are also options for remote work for those living outside of the city. Another helpful feature on its website is the salary guide. It lists the potential jobs it recruits for and the average salary ranges for those positions, depending on years of experience.
KTI Consultants
KTI Consultants is an agency meant for those qualified for mid- to senior-level executive roles, such as chief financial officers/GMs of finance, finance directors, financial and business controllers, finance managers, cost accountants, and internal and external auditor jobs. Its headquarters is located in CP Tower in Phaya Thai.

What seems to set KTI apart from other recruitment agencies is that it takes a more personalized approach with its clients. After all, its consultants have in-depth knowledge of the industries they work with. KTU boasts having a vast network and access to AI technology to provide optimal screening of both candidates and companies to aid in finding the ideal fit.
Manpower Thailand
Manpower Thailand provides services for permanent, temporary, and contract positions.
It has offices in 75 countries and has been in operation for over 70 years. Its Bangkok office is located inside the Bhiraj Tower.
Interested candidates sign up on its website and search and apply for jobs there. However, you can contact it's recruiters during weekday business hours.
Additionally, consultants will reach out to you and help if they find a job they believe is a good fit. When you sign up, you can clarify which fields you're looking for work in. It hires for many industries, such as banking and finance, customer service, logistics IT, engineering, and technical areas.
Monroe Consulting
Monroe Consulting has been in the recruiting business for more than 20 years and has offices all throughout Asia.

Monroe is an international executive search (headhunting) company specializing in senior permanent jobs in the consumer goods, health, industrial, and technology industries. Its office in Bangkok is located in the Lake Rajada Office Complex Building.
PRTR
PRTR is a well-known firm in Bangkok with a large staff supporting its recruitment endeavors. This agency has a well rounded platform for providing services to job seekers.

It has around 400 staff between its two offices, 10,000 outsourced staff nationwide, and a mobile app that makes working with them more time efficient.
PRTR recruits for positions in database, management, IT, banking/finance, and manufacturing. It's one of the oldest recruitment firms in Bangkok, having been in operation for 30 years. In fact, PRTR recruited for 8,563 positions in 2022 alone, so its reputation speaks for itself.
Robert Walters Thailand
Robert Walters Thailand is another well established firm in Bangkok, hiring for positions in accounting and finance, banking, HR, IT, sales and marketing, logistics, and legal.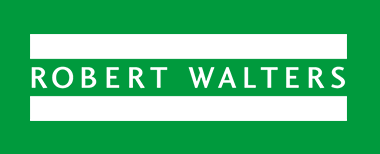 It has two offices in Thailand. One is in Bangkok in Q House Lumpini. The other office is located in Chonburi.
Robert Walters operates worldwide and are a Glassdoor Open Company. The verification from Glassdoor means that they have an added layer of transparency for job seekers. Employees can add reviews and companies can provide accurate information about what they have to offer.
While Robert Walters hires for a variety of roles, its consultants are specialists in the area they recruit for. Consultants also don't receive commission for finding you a job, but are compensated through a team profit-share basis. This is somewhat ideal because its consultants won't be pressured into convincing you to accept a job that isn't a good fit.
LHC International
LHC International is an agency that specializes in hospitality recruitment for both temporary and permanent positions. It has offices in multiple countries, including an office at CentralWorld on Rama 9 in Bangkok.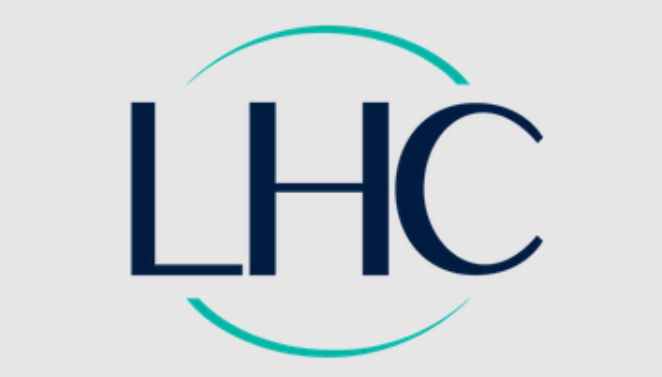 LHC hires for roles such as marketing and business director, general manager, director of PR, and communications and chef roles. It claims to take a customized approach for both job seekers and companies to get the best fit possible, which is a lofty task in such a lucrative industry.
Impact Pool
Impact Pool is an online agency focused on NGO and mission-driven work in a variety of countries.

Its search engine can be narrowed down to NGO jobs in Thailand, and it recruits for many well-known organizations such as the UN, European Union, and the Red Cross.
Some key features of its services are that it requires candidates to keep profiles updated every six months, and they offer career coaching to job seekers. Impact is headquartered in Sweden, but they have around 70 jobs posted in Thailand.
Smart Search Recruitment
Smart Search Recruitment is an agency specializing in recruitment for human resources, finance, management, marketing, and sales.

It primarily focuses on headhunting, so Smart Search typically recruits candidates to fulfill senior executive roles. If you're highly qualified and can fulfill a niche role, this would likely be one of the best agencies to work with. After all, it claims to undergo a thorough vetting process of both companies and employees in the hopes of forming the best match possible.
Since it conducts a thorough vetting process, companies are informed of your background and experience prior to you being interviewed, which saves a lot of time. Smart Search's office is located in Major Tower Thonglor, which is conveniently located in Sukhumvit. However, it recruits in over 40 countries with specializations in Southeast Asia.
Related article: The Insider Guide to Getting a High-Paying Teaching Job (200k Baht+) at an International School
Search Associates and ISS Schrole
Search Associates and ISS Schrole are the two agencies that are the most widely recognized and reputable online recruitment agencies for qualified international teachers and education admin workers. They operate similarly, so I recommend choosing to join only one of these agencies as a teacher because the job pool has some crossover.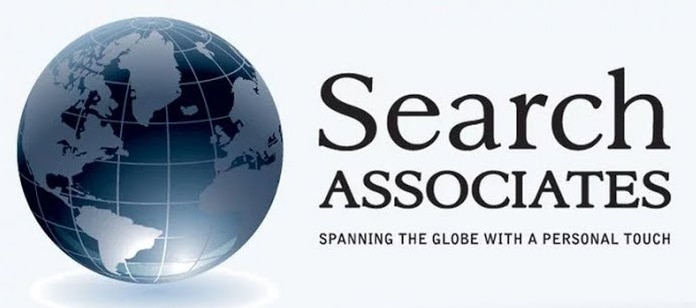 They both operate completely online, but Search Associates holds job fairs all over the world for members, which is a great networking opportunity. It even hosts a yearly job fair in Bangkok (around January) for job seekers.
Since they have a thorough vetting process for its schools, you will have access to some of the best international schools. The best schools often only recruit through these two agencies and won't take applicants outside of these databases.
How to Use a Recruitment Agency
Here are some insider tips to help you get a job through an recruitment agency.
Have a Clear Goal
Before using a recruitment agency to aid in your job hunt, be sure that you have a clear career or job goal in mind.
The recruitment agencies listed above all have their specializations and niches that they work under, so if you apply under multiple agencies, be sure to cater your CV to the type of work they primarily recruit for.
Without a clear goal in mind, agencies will have a harder time helping you and fitting you into a company to work for.
Update Your LinkedIn Profile Regularly
It's also important to stay updated on LinkedIn and use that to network as much as possible. While a recruitment agency may not be able to find work for you, you can search companies on LinkedIn through the recruitment agency job listings and directly get in contact with their HR.
If you consistently do research on the companies you're interested in working for, it'll be easier to find opportunities to get in contact with someone who could hire you.
A recruitment agency should be one resource of many when undertaking your job search in Thailand.
Not only this, but some recruitment agencies encourage you to be as up-to-date on LinkedIn as possible as you work with them. Some companies may ask to view your LinkedIn profile in addition to your CV and background that's listed on the agency website.
Make your LinkedIn profile easy to view with a simple customized URL (no numbers, just your name), link your past jobs to the company profiles, keep your job descriptions short and clear, and always update any new skills or certifications that you've acquired.
Join Networking Events
If you're currently live in Bangkok, take advantage of networking events and mixers to meet others in the industry. The expat pool in Bangkok is relatively small once you start to network and make connections. The more you put yourself out there and allow others to see what you're capable of, the greater the chances you have in finding the position you desire.
This is a great way to get in contact with people who have a say in hiring and can be used as a referral to recommend you for a position. This is invaluable during a time when the job market is as competitive as it is now, where you often need someone to vouch for you.
Read more: Networking in Bangkok: How You Can Connect with the Right People
Preparing for the Interview
When it comes time to actually interview for a position in Thailand, don't underestimate arriving early and being well dressed.
Appearance during an interview is important anywhere, but it seems to be especially valued in Thailand. Looking clean and put together and arriving early shows respect to the person interviewing you.
This obviously won't lead to success on its own, but if you fail to look presentable and show up on time, you run the chance of looking unreliable to your interviewer before you've even proven what you're capable of.
Stay in Contact
Finally, if you do land a job with a recruitment agency, stay in contact afterward. You never know what will happen in the future. Maintaining good rapport with your agency could lead to even more lucrative positions. Many of the agencies listed above aren't solely based in Thailand too. So, if you ever find yourself moving to a different country, your chosen agency could become a huge asset once again.
Read more: An Expat's Guide to Finding Work in Thailand
Now, on to You
As you see, the more you put yourself out there, the better the chances of landing your ideal job in Thailand. To speed up this process, you should use one of the recruitment agencies above.
After all, it pays to connect with people who have an inside scoop on the industry. With the right contacts, you could be well on your way to establishing a lucrative career in Thailand.