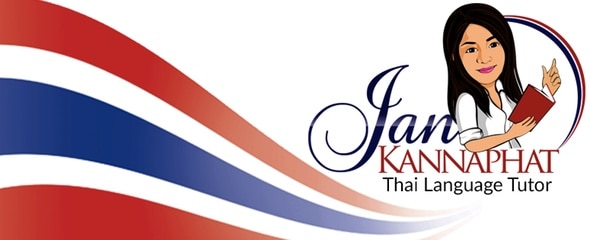 What Makes a Good Thai Teacher?…
Welcome to the second post in the Thai Teacher Interview series. If you missed it, the first interview was with Yuki Tachaya (PickUp Thai Podcasts).
Note: At the end of each interview you can download the interview questions to ask Thai teachers of your own choosing.
Interviewing Thai Teacher: Kannaphat Saelee (Jan)…
Name: Kannaphat Saelee (Jan)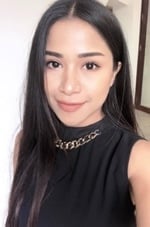 Professional name: Jan
Age range: 30 – 40
Location: Bangkok
Website: Study Thai
Facebook: Study Thai With Kru Jan
Skype: jankannaphat
How long have you been teaching Thai to foreigners?
Almost 7 years. I started in 2011 in Chiang Mai and moved to Bangkok in 2017.
What made you want to teach Thai?
I find teaching Thai to foreigners very challenging. Even though you're a native speaker and speak perfect Thai, it doesn't mean you can teach it to others. I have a good understanding of both English and Thai, not just the language but also the way both cultures think and interact . So I enjoy helping foreigners to understand the similarities and differences to bridge that cultural gap. And because I enjoy helping others see the connections, it never feels like work.
What qualifications do you have to teach the Thai language?
Apart from being a native speaker of the language, I also have a degree in linguistics. I'm officially trained and have worked in 2 licensed schools in Chiang Mai, teaching Thai as a foreign language. And with 7 years of experience under my belt, I am confident of my qualifications.
What student age brackets do you teach?
All ages, the youngest student I ever had was 8 and the oldest one was 80. Yes, 80! You can never be too young or too old. People often debate about the best time to learn a new language, and I always say the time is now.
What are the types of courses that you offer?
I offer:

1. Survival Thai ( 2-6 sessions)
2. Beginner Level (Beginner Level 1, 2)
3. Intermediate Level (Pre-Intermediate and Intermediate Level 1, 2)
4. Advanced Level (Pre-Advanced and Advanced Level 1, 2)
5. Reading & Writing Thai (15 – 20 sessions)
6. Customized Thai Lessons
Have you studied and/or lived abroad before?
Although I get asked many times whether I have studied or lived abroad before, I actually studied in Chiang Mai University and have always lived in Thailand my entire life. So, I jokingly tell my students if I can learn to speak English fluently growing up in Thailand, they have no excuse not to learn Thai!
Is your teaching approach more teacher centered or student centered?
Both. I always listen to my students' requests and suggestions but I make the final decision on what is best for them. I pay attention to each student individually and see how they learn best. Each student requires a unique approach to learning. Some methods might work with some students, while others may not. And sometimes, students don't know what they need most. So while I follow a specific course overall, each lesson is tailored to the individual student or class.
What are some of your favorite teaching methods?

I have seen so many learners fail in learning to read Thai or they find it's extremely difficult to conquer. So, after having successfully taught many students to read Thai, I found it's best to teach them for a shorter time with specific orders.

I designed a reading & writing course that will help students to learn Thai script in 30 hours within a 5-week period. It has worked really well so far. I was confident it would work from the beginning, but when I really started to see increased comprehension, I knew this unique approach was gold.

For conversational Thai, I sometimes take my students to a local coffee shop, restaurant or a market, so they can learn from using the language in everyday life. It's relaxing and effective.
Do you use course books in teaching Thai?
I use books and handouts and online materials. I wrote my own books and all materials to use in my lessons.
What your thoughts about the use of transliteration in teaching Thai?
It's not the best idea and could cause confusion. However, it's useful for complete beginners. They just need to stop depending on it as soon as possible.
In your opinion, how important is reading and writing Thai in helping foreigners learn the language?
I think being able to read Thai script is essential in learning Thai and eventually mastering the language. The more interactions you have with the language the more likely it will stick. Also, Thai language is a phonetic language so learning how to read will help you better to pronounce and communicate with the locals.

I usually recommend students to learn to read Thai if they want to speak Thai well. Thai language is all about the pronunciation. With the romanized transliteration you can never learn the real sounds. It's only close but not the same.

I wrote about the benefits of learning how to read and write Thai. You can find here: Five Reasons for Learning to Read and Write Thai.
Do you use technology in teaching Thai? If yes, what do you use?
Yes, I also offer lessons on Skype. I use google spreadsheet and online whiteboard as tools. In my classroom, I put all my flashcards on iPad, so I don't have to carry the cards everywhere and it's easy to share to my students. Furthermore, I put all my lessons + audio recordings on Dropbox so that my students have access and can download from anywhere.
What are some of the issues unique to a particular nationality in learning Thai that you have observed in your students?
Hmmm…. It seems to be harder to learn Thai for those who come from English speaking countries. Most of them only speak one language and learning your second language is harder than your third.
How do you help your students overcome those issues?
Since I have a good understanding of the English language, I show them how it works in English and how it works in Thai. I explain the similarities and the differences. It usually helps.
In your opinion, how important is learning about Thai culture in helping foreigners learn the language?
I think it's the other way round, learning the language helps foreigners learn Thai culture. For example, we have many words with ใจ (jai) which means heart in Thai e.g. ใจดี ใจร้าย ใจร้อน ใจเย็น เข้าใจ เปลี่ยนใจ. We use the heart to understand and we (Thai people) would say "change the heart" as opposed to "change the mind". Because ใจ (jai) is simply THAT important in Thai culture.
How do you assess whether or not your students understand what you are saying and/or teaching?
I give my students an evaluating exam from time to time to see their progress. Sometimes I just ask them if they understand and if they say they do, I ask them to explain back to me.
What do you do when it is obvious that your students do not understand what you are saying and/or teaching?
I explain again but in different ways or give them lots of examples. I always make sure they understand correctly.
How strict are you in respect of tones and/or vowel length?
Strict. All for their good. I correct them every time they say a word wrong, especially a super common word, until they get tired of that and finally remember the tones. I don't mind doing it over and over.
What are your thoughts about beginners learning and using colloquialisms, slang and/or swear words when they speak Thai?
I always tell them to avoid using slang and swear words that they don't fully understand. When you are not sure, don't use it. Because it could offend people.
What have you found to be the most challenging aspects of teaching Thai?
Answering students questions. My students are from all over the world, with different backgrounds. They ask all sorts of questions related to the Thai language. Some questions you have never thought about before. But as a teacher, you should have a good answer for them. So, I find this challenging. It also determines whether they think you're a good teacher or not because understanding their questions is important too.
What advice would you give to students of the Thai language?
Be patient with yourself but don't wait until your Thai is perfect to speak Thai. Be comfortable making mistakes because that's the best way to learn Thai. Try to use it in your daily life even when they speak back to you in English. Take the opportunity and get yourself fully immersed with the language if you're in Thailand. Finally, practice, practice and practice.

Good luck!
Kannaphat Saelee (Jan),
Study Thai
Thai teacher interview questions…
The download has additional questions for you to pick and choose from – enough for everyone's liking.
Download: Questions for potential Thai teachers
Watch this space for more Thai teacher interviews.