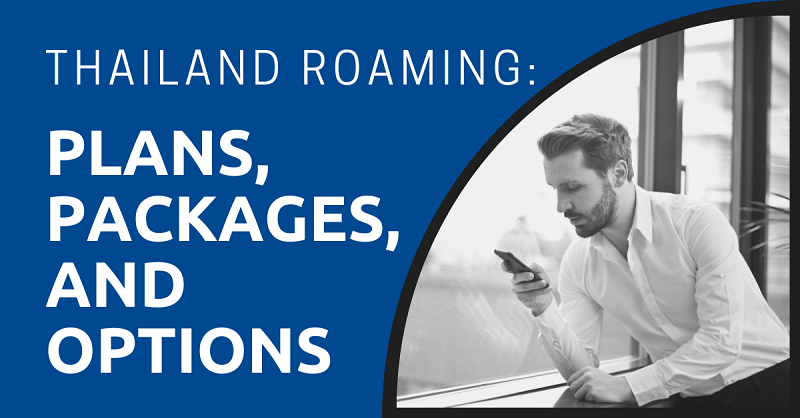 While you are traveling outside of Thailand, instead of buying a new SIM card in your vacation country, it might be easier to activate roaming services on your device, so that you can seamlessly use the internet, receive texts, and make phone calls.
It's a convenient option available to any expats living in Thailand with a Thai SIM card. But the choices might be a bit confusing, so let's take a look at everything you need to know when it comes to roaming, including prices, plans, packages, and how to set it up.
Why Do You Need Roaming?
The last thing you want to do when you get off a plane is stand in a long queue for a tourist SIM at the airport. Roaming lets you use the internet as soon as you land in your destination country, and there are even more benefits to roaming.
Importantly, you can receive SMS texts free of charge. This is necessary for those crucial OTP (one time passwords). You will need them for installing local apps you might need (like Uber for example). There is also a good chance you will need to receive an OTP for your mobile banking or even your email because accessing some apps overseas ca be flagged as suspicious behaviour.
When accessing financial services and confidential services, apps will often asks us to verify that we are the real owner of an account when connecting through a new internet connection. Especially if you have subscriptions which require two-step verification, you should activate roaming instead of buying a new SIM card when going abroad.
Another benefit is immediately being able to make or receive phone calls. Sometimes even when buying a visitor SIM, there can be a new user registration lag of several hours before your device is fully functional. Depending on the country you are traveling to, you can expect to pay at least 30 baht per minute for roaming calls though, so be sure to use the phone function sparingly.
Speed and Coverage
When you activate roaming, your Thailand service provider will connect you to a local service provider in the country you are traveling to.
Usually this will be one of the biggest service providers, who can provide countrywide coverage. So, unless you find yourself in a very remote area, you shouldn't have any problems with coverage.
When it comes to speed, it largely depends on the country where you are traveling. If that country has a good internet speed, your internet should be fast too.
Requirements
All of the SIM card providers in Thailand have similar requirements when it comes to using their roaming services: mainly, you need to have been a customer for at least three to four consecutive months. Otherwise, you will need to take your passport into your phone provider's nearest store location to register for roaming.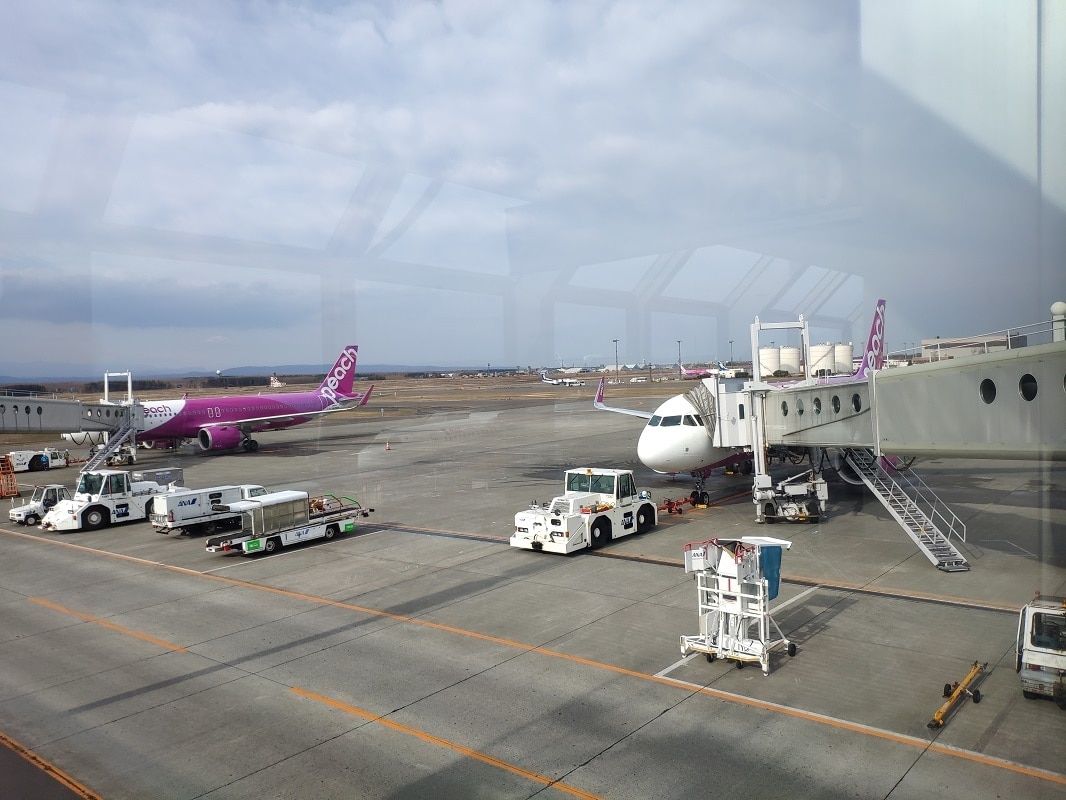 In the case that you are on a postpaid package, you should be register for roaming without any problems. But, if it is a prepaid package, you might want to take a Thai friend with you when visiting your service provider shop to explain what you need in case the shop assistants don't speak English.
How to Activate Roaming
There are three steps to activating roaming:
Activate a roaming service with your service provider
Buy a roaming package
Turn on roaming in your phone settings
Activating a Roaming Service
To activate a roaming service, you just need to dial one of the numbers below, depending on your service provider. They will have an English language option and after a short conversation to confirm your needs, you should receive a confirmation message within a few minutes.
DTAC
You can call the following numbers:
Prepaid: *118#
Postpaid *124*4
If unsuccessful, contact their call center at 1678 or visit one of their shops with your passport.
AIS
For AIS, you can call *125 or *125#1. If unsuccessful, contact their call center at 1175 or go to an AIS shop with your passport to set it up.
TrueMove
If you are on a postpaid package, you can call *112*1#
Otherwise, you will need to visit a True Shop with your passport to set it up. You can activate roaming with a prepaid package. But you need to visit the True Shop in person.
Buying a Roaming Package
Once you have successfully activated roaming abilities on your plan, you should buy a roaming package using you phone provider app on your phone before traveling outside of Thailand.
Compared to general roaming fees, the price of roaming packages is relatively cheap and the peace of mind you get knowing you won't be hit with heavy roaming charges makes pre-paying for a roaming package well worth it.
If you don't buy a roaming package, you will burn through your phone credit very quickly. For example, it will be 50 THB per megabyte for AIS Data Roaming. This means, if you watch a YouTube video for just 1 minute at 460p, which consumes around 10MB, you will be hit with a 500 baht bill!
In general, you should buy a roaming package on the same day of your departure, since the plan will start immediately after a successful purchase.
The table below is an example of how much roaming packages cost for an eight to ten-day trip around Asia.
| | | | |
| --- | --- | --- | --- |
| Provider | Length | Allowance | Price |
| AIS Big Pack | 10 days | 10gb | 1,990 baht |
| DTAC Non Stop | 5 days | unlimited | 1,400 baht |
| TrueMove Travel SIM Asia | 8 days | 4g | 399 baht |
*Prices are exclusive of VAT.
Because prices vary depending on travel destination, days, and usage needs, you can click on one of the links below to find out what your perfect roaming package might cost.
To buy a roaming package, you can dial the number provided on your service provider's website.
Alternatively, you install the mobile application on your phone and buy a roaming package there. If you are on a postpaid package, you will be invoices automatically in your next bill.
Turn on Roaming in Your Phone Settings
After you arrive at your destination country, you need to turn on roaming in your phone settings, which can be done easily within a few taps.
Just don't forget to turn it off once you arrive in Thailand to prevent any unexpected expenses.
Here's what you need to do.
iPhone
Go to Settings, tap Cellular, and then you should be able to see "Data Roaming" there. Tap it to turn it on.
Android
For Android phones, go to SIM Card settings. You should see "Data roaming" there. Then, turn on "International roaming".
You can set a daily data limit while roaming to make sure you won't exceed your plan package.
Smart Data Protection
AIS and TrueMove have a feature called smart data protection that will automatically block your mobile phone from connecting to a carrier network that is not part of your roaming package, thus, preventing any unexpected expenses.
You can do this once and leave it activated forever since there's no need to turn this feature off. To turn this feature on, you need to dial one the following numbers.
TrueMove: *117*1#
AIS: *111#
Please note that this feature is only available for a postpaid package. If you are on a prepaid package, it's still possible to do it, but you need to visit an official service provider shop with your passport.
Check Remaining Balance
Similar to your regular package, you can check your remaining balance after you activate your roaming package by dialling one of the following numbers:
TrueMove:
Prepaid: *116*2#
Postpaid: *116*1#
AIS:
Prepaid: *111*6#
Postpaid: *111*6#
DTAC:
Prepaid: *101*1#
Postpaid: *121*6#
Preventing Unexpected Expenses
Many people avoid using a roaming service because they are afraid of surprises and weird expenses that might occur while traveling overseas. But we promise, it is safe and convenient, as long as you follow our steps:
Buy a roaming package on the day that you fly. This allows you to use mobile internet immediately after landing in a new country.
If you stay overseas longer than the package you purchased allows, you can buy an additional package before the current package expires.
Never pickup or make a phone call unless it's necessary. This is because most roaming packages only comes with good value internet plans.
Set a daily data limit on your phone. If the package allows you to use 1 GB a day, set your limit to 900MB a day to be safe in case the phone and service provider calculate data differently.
You might also want to decrease the credit limit of your phone package. When you are about to exceed your credit limit, your service provider will notify you via SMS. And if you go over your credit limit, the service provider will immediately cut your signal to prevent any extra expenses.
The credit limit balance is normally set at 10,000 baht. If you want to decrease it, you can do so by contacting a call center or visiting official shops.
What to Look Out For
There are certain things you should be careful about when using roaming outside of Thailand.
You should not pick up a call or make a phone call unless it's part of your package. Otherwise, you can expect to pay between 30 and 70 THB per minute.
It also costs around 20 to 30 THB to send a standard text message.
You should also set a data limit on your phone to make sure that you don't go over your plan's limit.
Disadvantages
Roaming isn't perfect. There are certain disadvantages you should know about.
Signal stability: Since your Thailand service provider needs to connect you to a local network, this may lead to connectivity problems. However, you might not notice unless you are using GPS on something like Google Maps. It might not show your location super accurately.
Additional steps: Activating roaming requires additional steps. You need to also be careful not to accept random calls.
Roaming Vs Buying a SIM Card
To help you make a decision easier, let's take a look at the pros and cons between roaming and traditionalSIM cards.
Roaming is better than a new SIM in terms of convenience. It saves you time buying and installing a SIM card, and even potentially saved you from losing your tiny Thai SIM while on holiday as well.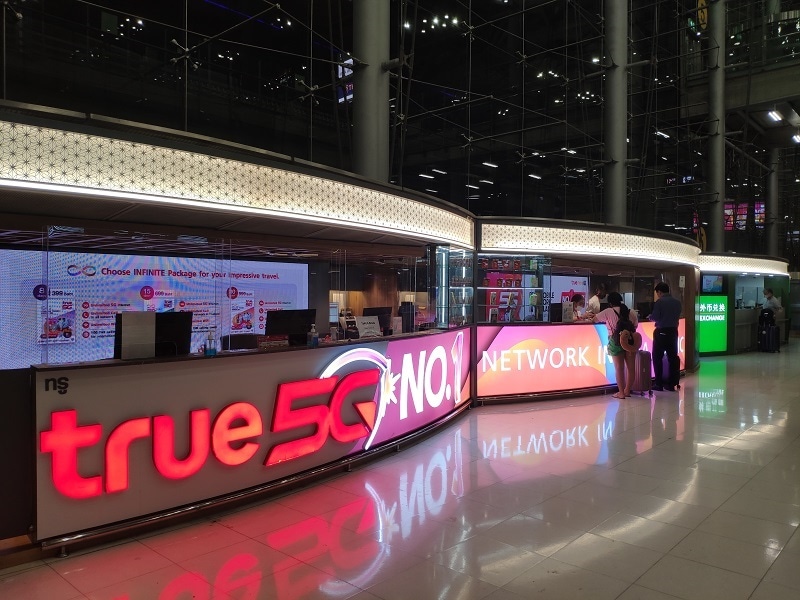 With roaming, you can also use your current Thai number, receive SMS free of charge, and also receive and make phone calls.
Buying a SIM is better in terms of controlling your internet expenses. You buy SIM one time with a tourist pre-paid package, and won't need to worry about any unexpected expenses. A local SIM is also better in terms of signal being more stable.
If you are going to need to make and receive several local phone calls, buying a SIM is a better solution since you pay local rates instead of international fees through your roaming package.
When it comes to pricing, there isn't a noticeable difference between roaming and buying a SIM unless you need to make and receive calls as mentioned earlier.
However, if you need to share the internet with your friends and families during your trip, buying a SIM is better for using personal hotspots.
Roaming Vs the eSIM
The eSIM (embedded simcard) is going to be a hot topic, especially after the official announcement that the iPhone14 will come with an eSIM only for iPhones sold in the United States.
For those who're unfamiliar with an eSIM, it's basically a SIM card that's embedded within your phone. You can use it without having to insert a physical SIM card.
It's expected that in the future, eSIM may completely replace physical SIM cards. In Thailand, you can now get them from AIS and TrueMove.
With the eSIM, you have more options than just roaming since you can choose a plan from providers in Thailand or you can buy a package from international providers such as airalo and frewie.
It's convenient to do since after the purchase, you can just scan an eSIM QR code and set it up on your phone.
However, since eSIM is still relatively new technology, available countries are still limited and the signal might not be stable enough. So, you would need to check the situation in each country individually.
Additionally, eSIM is only available at the time of writing in iPhones and Google Pixel Phones.
Now, on to You
It's easy and convenient to activate roaming. Roaming packages have been getting cheaper too.
Therefore, if you already have your Thai SIM and need to travel abroad, you might want to check it out first. It might be a better option for you than buying a new SIM or getting an eSIM.
Be sure when traveling to keep security on your devices tight by turning on your VPN app