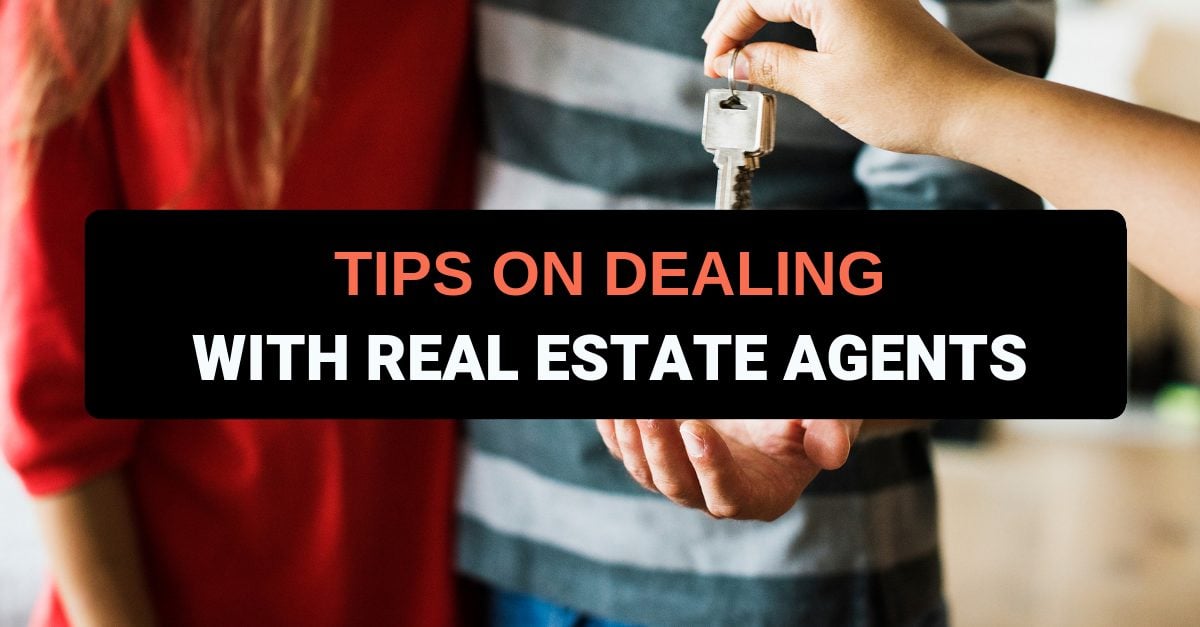 It's not a bad idea to use an agent. Many condo owners don't want to deal with renting out their condo on their own.
They use an agency instead. But if you decide to rent through an agency you need to be careful.
As of 2019, real estate agents in Thailand don't need to be licensed.
This has made it easier for people to take on that role, and has therefore increased the number of real estate agents in the country.
Some agents may work individually as freelancers. Some work for agencies. And others work with condo developers.
Although you won't have much negotiation power when dealing with agents, they make your life easier by doing all the hard work for you.
They'll make finding a place to rent easier because they know the areas so well. They'll work with your budget and needs too.
If you're in Thailand, they take you to the condo you're interested in. And if you're not yet in Thailand, they'll show you listings online.
And once you've found a place to rent and move into, they can also help you with problems, suggest maids and handypersons, and recommend restaurants.
Signing a one-year contract is a common requirement when using an agent. It's their way of getting a one-month commission (their salary) from the property owner.
Here are some important rules to follow when using an agent:
Freelancing Agents
Freelancers tend to be more active than those working for agencies. Work with them and you'll have more negotiation power. But do a background check.
Full-Time Agents
Agents who work with agencies are more credible since they need to maintain their brand's reputation.
But since the majority of their income is fixed, their services might be lacking.
And you'll have less negotiation power since they have strict rules and regulations to follow.
Dos and Don'ts when Working with an Agent
Real estate agents in Thailand should never ask for your money. They work for commission that is paid by property owners.
Once you tell an agent your requirements and budget, a good agent should provide you with a long list of available properties.
Never pay rent to an agent unless they are the official agents of the real estate developer who owns the property you're renting.
Where to Find Agents
Due to liability issues, we are unable to recommend any real estate agents. However, you'll have no problem finding them on your own.
In popular expat Facebook groups like Bangkok Expats, a number of agents usually contact you once you post your requirements.
Property groups like Property Thailand, Thailand Property Listings, and Thailand Real Estate and Rentals may have real estate agents in those groups.
Or you can fill up the form on this page and get in touch with the agent we feel comfortable recommending.