Description
---
This is Not Your Average Thailand Guide
Unlike many other Thailand guides, this Kit offers practical advice and direct links to the resources that actually save you time and money. You'll get insider info only a select number of expats know about, including how to:
Make Thailand Your New Home

Never worry about all the things you need to handle while living in Thailand. We show you how to effectively build your own community, set up your life, and thrive in Thailand—hassle free.
Find A Good Place to Live

Find a great place to rent or buy in a matter of days, including which areas to live in, which condo developers to buy from and which to avoid, and how to negotiate rental prices by 40%. As a bonus, you'll find out the local methods to finding maids and handypersons.
Avoid Overpaying on Your Cost of Living

Avoid pitfalls that could cost you a lot of money in everyday life in Thailand. You won't only find out how to avoid scams but also how to save 20% on groceries, 50% on your cell phone package, and more through secret strategies that not even local Thais know about.
Control Your Finances

We'll show you the easiest banks to deal with for all your financial needs. We point out the specific branches that'll let you open an account in just an hour. And we'll show you the easiest credit card you can get as an expat, and how to save over $100 on international money transfers.
Get the Competitive Edge in Thailand's Workplace

You'll discover the off-the-beaten-path options that many professionals have had success with, from business people to sports commentators to models. But that's not all, you'll also find out how to make yourself appealing to companies in Thailand. And if you think teaching English is your only option, think again.
Keep Yourself Healthy and Strong

You'll find out where and how to stay fit in Thailand. We'll show you which gyms to go to, what insurance to get, and which hospitals to visit. And you'll never have to worry when—not if—that medical emergency strikes.
Stay in Thailand with a Long-Term Visa

You'll find out how to stay in Thailand on a visa that's right for you. You'll get a list of embassies that are easiest to work with when applying for a visa. After reading this Kit, you'll have a better understanding of how to overcome visa challenges.
Get Legit Legal Advice and Consultations

You'll find out how to get legit legal advice that won't break the bank. We'll show you how to hire a professional lawyer and negotiate rates. And we'll introduce you to the ways you can get free legal consultations.
Get Around Like a Pro and Fly For Free

We show you how to get around in Thailand like locals and explore all the transportation options, from motorcycle taxis, tuk-tuks, and songthaews to trains and planes. You'll also get insider tricks that'll score you free seats and business-class airline tickets, and save you money on taxis, rent-a-cars, and private transportation.
Stay Connected with the Right People

You'll find out how to meet like-minded people and build your own community in the Land of Smiles. We point out the exact networking events you can go to, how to approach people, and where to meet other expats both offline and online.
A Kit Based on Facts
This Kit was created by expats and researchers with decades worth of experience in Thailand. No opinions. No lofty ideals. No rose-tinted glasses. Just the facts that'll save you thousands of dollars and hundreds of hours of time.
A Word from the Author
When I first moved to Thailand in 2006 I struggled to find a resource that would provide me with practical advice or direct links to anything that would actually save me time and money. Over the years, I threw away thousands of dollars on expenses and wasted hundreds of hours on tasks related to expat life in Thailand. Now I've taken everything I've discovered over the last decade and put it into this actionable Kit. It's designed to help you kick-start your life in Thailand—or improve your current life as an expat.

Karsten Aichholz, the founder of ExpatDen.com
This is Why We've Put Together This Actionable Kit!
I bought the Thailand Starter Kit eBook because I will move to Bangkok soon. Even though I was reading a lot on other websites, Thailand Starter Kit is actually the best and most helpful Thailand resource on the web. Karsten and his team wrote very detailed reports that show the pros and cons and highlights of every single subject in the Kit. The Kit is perfect for expats planning to work and stay in Thailand. Starting with visa info, legal affairs, accommodation and work, the Kit also illustrates rare topics like bringing your pet to Thailand, learning Thai language, or sending your kids to international schools. I'm sure every expat will find the info very useful. A must have!


Dr. Marco Mollwitz, Consultant for General Occupational Medicine
Why wait? Start saving now!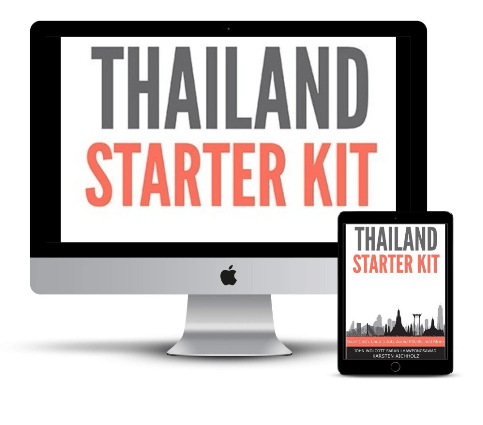 Instantly download your 100-page Kit and read it on the go, whenever and wherever you like.
For the price of an airport meal for two, you could be on your way to saving hundreds of thousands of baht in Thailand each year!
$29.99 USD
60-Day Money-Back Guarantee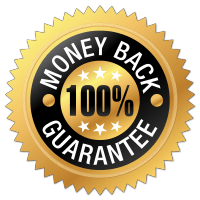 I'm confident that if you apply the strategies in this Kit, you will be able to land a job, save cash and time, and avoid the pitfalls of being an
expat in Thailand. If, for any reason, you are not satisfied with the Kit, simply send me an email within 60 days of your download date and I will
refund 100% of your money.