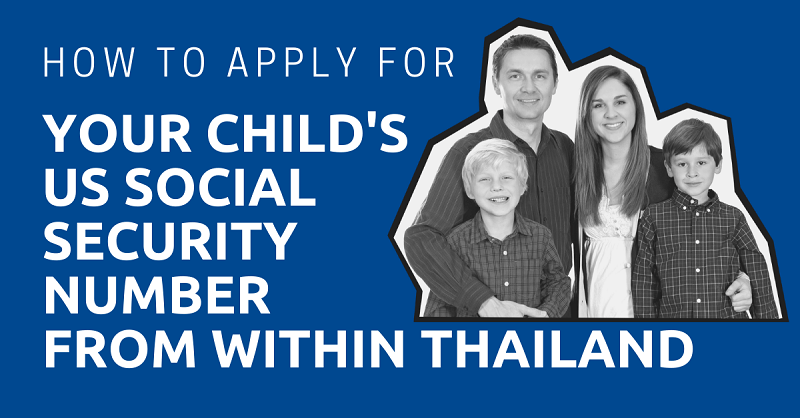 Applying for your son or daughter's US social security number and card from within Thailand is one of the easiest--and cheapest--processes you'll have to go through to make them a legit US citizen.
I've already written about the first steps you have to take after your child is born to get him or her a Consular Report of Birth Abroad certificate and US passport.
Assuming you've done that and you have those documents, you can now follow the steps in this post to finish up the process of getting your child recognized as a US citizen.
This is one of the 100+ exclusive pieces of content created for our Premium subscribers. To read and unlock all of them, please become a Premium or Business member.
Doing so helps ExpatDen to continue to create and publish free, longform guides on living, retiring, or starting businesses abroad without ruining your reading experience with ads and banners.