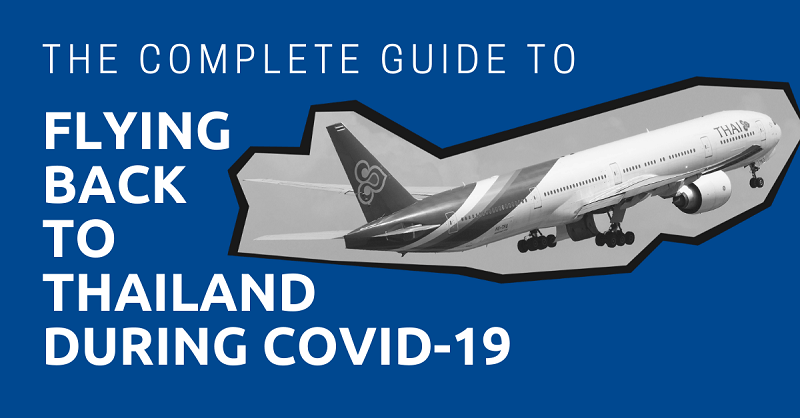 Although it's not easy to fly to Thailand during COVID-19, it's entirely possible.
You need to have the proper visa and all documents required by the Thailand Government.
In this article, we will show you everything you need to know in order to fly back to Thailand during this "new normal" period.
To fly back to Thailand, there are basically 5 things you need to do:
Have one of the allowed visas
Get a Certificate of Entry

Book an alternative state quarantine
Book a flight to Thailand
Buy health or travel insurance with COVID-19 coverage

Get a COVID-19 test
Get a "Fit-to-fly" medical certificate
Prepare Necessary Paperwork for Boarding
Thailand has strict regulations on each step that isn't mentioned on their announcement. You need to follow all of them in order to come to Thailand during this time.
Let's take a look.
*The article will be updated on a regular basis to make sure that the information is up-to-date as much as possible.
This is one of the 100+ exclusive pieces of content created for our Premium subscribers. To read and unlock all of them, please become a Premium or Business member.
Doing so helps ExpatDen to continue to create and publish free, longform guides on living, retiring, or starting businesses abroad without ruining your reading experience with ads and banners.