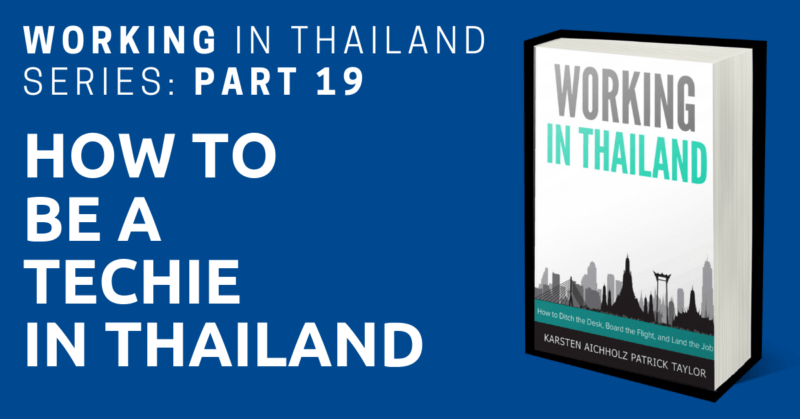 The following post is a chapter from our book, Working in Thailand: How to Ditch the Desk, Board the Flight, and Land the Job, written by Patrick Taylor and Karsten Aichholz.
Buy Working in Thailand on Amazon.
The Techies
Unless otherwise noted, all quotes by Gary and Markus, techies.
On Sunday 2nd October 2011, followers of Thai Prime Minister Yingluck Shinawatra's Twitter account awoke to find she had been posting some shockingly candid messages.
This country is a business! We work for our allies, not for the Thai people. We work for those who support us, not those who differ with us."
Another stated:
Where are the opportunities for the poor? We use them, give them hope for votes so our own group can benefit."
After at least eight postings in a similar vein, the unusually frank prime minister signed off with:
If she can't even protect her own Twitter account, how can she protect the country? Think about it."
Needless to say, it quickly became apparent that her account had been hacked.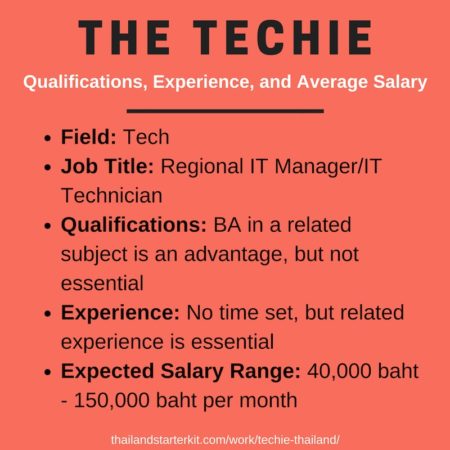 The Prime Minister was furious, decrying the hack as:
a violation of people's personal rights."
The country's Ministry of Digital Economy and Society rushed into action, and within a few days found and arrested the perpetrator, a twenty-two-year old architecture student named Aekawit Thongdeeworakul.
As is customary when it comes to Thai law enforcement, the boy-faced Aekawit was wheeled out in front of a press conference like a prized trophy.
Condemnation was swift and severe, and the young student, who admitted that he:
didn't realize it would be a big deal."
He faced 2 years in prison.
Aekawit's rather foolish actions did have one benefit, however—they exposed some of the fairly basic flaws in Thailand's IT security apparatus.
His would not be the first, nor the last—in fact.
Just a week before his Twitter stunt a group of apparently unrelated hackers had managed to get into the website of the Thai Foreign Affairs Ministry and deface it.
Apparently, lessons were not learned.
In June 2017, six years and a whole new government later, the Bangkok Post was still lamenting the lack of cybersecurity professionals in the kingdom.
According to the article, entitled Cybersecurity Pros Lacking in Thailand, there were fewer than 1,000 Thais working in cybersecurity, and a paltry one hundred and ninety-eight holding Certified Information Systems Security Professional qualifications—thirteen times fewer than South Korea.
Those brave few have their work cut out for them—according to the same article, cyber attacks including fraud, scams, hacking, system attacks, and malware that is used for cybercrime, terrorism, or destruction have been increasing year-on-year by 10%, with 3,797 cases reported to the Electronic Transactions Development Agency in 2016.
It's a story that should be familiar by this point in the book—the pace of change is once again overtaking the cumbersome and slow-to-adapt Thai infrastructure.
All of this, however, is once again good news for foreign IT professionals with an eye on working in Thailand.
The country needs good, smart techies, and pressure is coming from both within and without to attract them.
Thankfully, some are here already—we've already met Daniel and Tokuo.
But what about those techies who would prefer to work within the Thai system, for a Thai employer?
Well, there's a slight stumbling block, those pesky Ministry of Labour regulations on foreign workers.
Gary works for the IT department of a major online travel agency in Bangkok.
Bangkok is actually a pretty good place for IT professionals, but it's competitive. There are a lot of very talented people doing some cutting-edge stuff."
There are plenty of IT professionals who want to work in Thailand, and there's plenty of work for them to do—the only drawback is that you've got to be skilled enough for most local employers to be willing to go through the trouble of hiring you legally
Gary, when asked what advice he'd give to people seeking to work in his field in Thailand, stated:
It's not very good advice, but: be great."
Gary describes the interview process for his position as deeply involved.
The company wants really talented people, so there was quite a bit of testing involved during the multi-step interview process. For us, degrees are nice but I think my company places the most emphasis on if you're able to do the work well, are a team player, stable, responsible, and friendly."
Ultimately, he states that his success was due to the fact that:
I was a round peg for a round hole. I'm friendly and easy to get along with, and could perform the job duties as expected."
Markus is another expat with experience in the IT industry. Currently a software developer, he previously spent six years working as regional IT manager for a local Thai/American company headquartered in Bangkok.
I was responsible for all IT in Thailand, Indonesia and Singapore. Besides all IT, I was also responsible for all CCTV systems with over 160 cameras, over 75 trucks with GPS systems, proximity card systems to control office access for all our staff, time attendance systems, all mobile phones, PABX and extensions, surge and lightning protection for all equipment and weigh-bridges."
Like Gary, Markus had the skills and talent to beat off the competition. The process of landing his job was a tad more informal, however.
They wanted an expat that could tell them what was going on and as we Dutch are direct in doing business, I was hired.
Unsurprisingly, both cite networking as a key factor in landing their jobs.
Gary states that he found out about the position after someone who already worked there called him and told him about an opening.
Markus is blunter still.
As I understand it, it's all about networking, networking, networking, networking and again networking. Meet people, go to networking events in Bangkok, check the Chamber of Commerce websites in Thailand for job openings and events etc. The chances that you will be hired through JobsDB or any other job employment website are as likely as finding water on Mars, it's almost zero."
Although water actually has been found on Mars, his point still stands—you are missing out on a huge number of opportunities using traditional job-seeking methods.
Markus himself admits that his own networking was less than conventional.
[I found out about the job] through a friend who was having a drink in a beer bar in Nana Plaza – not joking."
For those willing to risk eschewing Markus' sound-but-scientifically-ill-informed advice, there are a large number of online resources advertising IT jobs, including jobsDB, Monster, and Robert Walters.
Many adverts require a minimum qualification of an IT-related degree and a minimum of 2 years' experience.
However, like many tech jobs it's your skills that will ultimately land you the job, not your papers—which makes networking even more essential.
Gary states that salaries are variable depending on your position and level of experience.
Junior programmers could probably expect 40,000 baht to 60,000 baht per month, while more senior people could probably command upwards of several hundred thousand per month or more. It really depends on how much of a rockstar you are."
Markus states that his salary was between 100,000 baht to 150,000 baht per month.
Ultimately, Thailand is currently in a state of flux when it comes to the issue of foreign workers.
There are clear deficits in the labor force and a crippling lack of skilled professionals in fields like IT on the one hand, and a ready and able army of foreigners keen to come to live and work in the country and impart their knowledge on the other.
Standing between them are rigid, outdated regulations and the glacial pace of institutional change.
There have been efforts in recent months by the government, under pressure from investors and corporations, to counter-balance this with things like the SMART Visa, which may see restrictions loosen up for skilled and experienced professionals.
Until that day comes, there are still opportunities here—but you'd better be great if you want them.
Now, on to You
Looking for more posts on Working in Thailand? You don't have to wait for each post to come out.