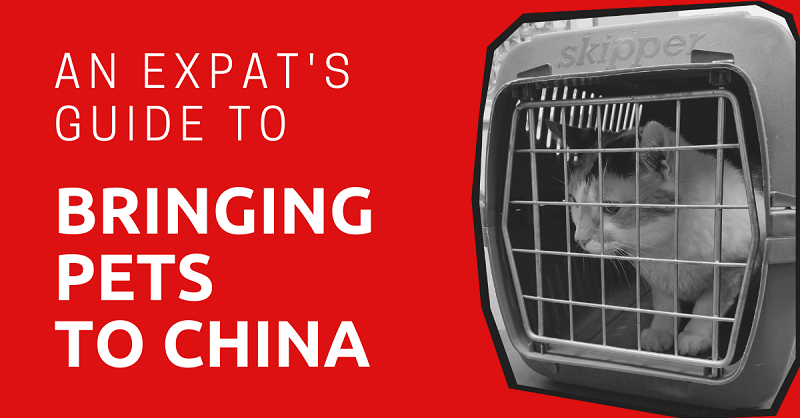 It's hard to imagine life without our furry friends. They bring us so much joy and can become a true member of the family. So what happens when the family is ready to move? Especially to a country like China? You can't imagine leaving them behind but naturally, there are many things to consider when it comes to bringing your pet along for the journey.
Getting your pet to China involves more than just buying them a plane ticket. There are crucial steps you will need to follow to ensure they meet the import requirements including obtaining various documentation and health checks, finding a travel itinerary that follows cargo and baggage regulations and the infamous quarantine upon arrival (now thankfully avoidable in most situations).
All of these steps can seem a little daunting at first. The majority of expats opt to use the help of an international pet relocation service but others are able to navigate the process on their own.
In this guide, we've outlined the general procedure for bringing your pet to China and have included some tips and tricks for making sure your pet arrives happy and healthy.
This article will take approximately 22 minutes to read. Don't have the time right now? No worries. You can email the ad-free version of the article to yourself and read it later!
What Pets are You Allowed to Bring to China?
You'll have to leave your birds, lizards, and bunnies at home – cats and dogs are the only species cleared for import. Pet owners can bring in one cat or dog per passport with a "Z-Visa" (official employment visa).
Dogs face more entry restrictions than cats and some breeds are banned outright. Restrictions vary by region. Beijing prohibits any dog over 14 inches or 35 cm in height and has banned this list of 41 dog breeds from living within Beijing city limits.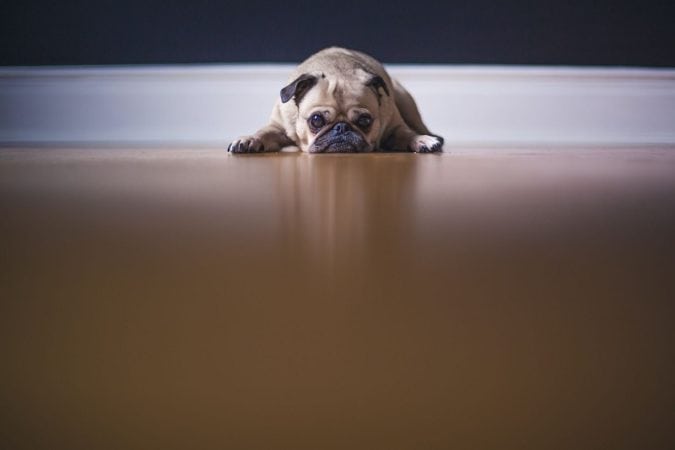 Your airline may also restrict the kind of animals that can travel. Brachycephalic breeds are often prohibited from flying due to an increased health risk. This includes popular small breed dogs like Pugs, Pekingese, and French Bulldogs as well as Burmese, Himalayan, Persian, and British Shorthair cats.
Check with your airline for full regulations. 
Traveling with a Pet in the Time of Covid-19
Coronavirus has had an enormous impact on the airline industry around the world and subsequently, it has affected pet transport. Airline policies on pets are subject to rapid change and sometimes even outright suspension of pet travel. Flights to China often have one or two layovers and pets that are traveling as checked baggage or manifest cargo are vulnerable to being left in their crates for extended periods of time, especially if there are flight delays or cancellations.
Check with your airline for the most up to date regulations as soon as you know you will be moving to China.
General Requirements for Entry
You'll be asked to present several documents to import your pet to China. These include the pet owner's passport and visa info, a health certificate, record of at least two rabies vaccines, a rabies titer test unless coming from a designated country, and a pet microchip. Be sure that all paperwork has the pet owner's name listed exactly as it's listed on their passport and the appropriate stamps have been received. Bring the original documents as well as several photocopies and be aware that officials may keep the original copies.
You'll want to prepare several months in advance to get everything in order and start working with a pet relocation company early in the process for any extra guidance you might need along the way. Requirements change often and vary based on your country of origin.
Microchip
China now requires that each pet have a 15 digit, ISO compliant microchip. If your pet already has a microchip that is not ISO compliant, you will need to bring a compatible microchip scanner. Keep the microchip implantation records and record the 15 digit number, it will be needed for the health certificate.
Import Permit
If your pet is traveling with you as carry-on baggage, you may not need an import permit but will certainly need one if your pet is traveling as manifest cargo. The permit can be obtained by a pet relocation agent or someone acting on your behalf in China from Chinese customs authorities.
Vaccinations
You will need to present vaccination records for your pet that prove they have been vaccinated twice in their life for rabies with their last injection taking place at least 30 days but no longer than a year before entering China.
Additional vaccinations aren't required but should be strongly considered for the health of your pet. For dogs, ask your vet about vaccines for canine distemper, hepatitis, parvovirus, and kennel cough (bordetella) and feline cat-flu, parvovirus, viral rhinotracheitis, and chlamydia psittaci for cats. If your pet will spend any time in quarantine these vaccines are especially important.
Rabies Titer Test
A rabies titer test laboratory report states that your pet has an antibody titer of at least .5 IU/mL and can only be administered and processed at approved international labs. The test can be administered on the same day or any day after your pet receives their final rabies vaccine.
Test results must be recorded on your pet's health certificate and certified by the governing pet import/export body in your country. In the US this is the USDA and in Canada it is the CFIA, for example. Results take about 4 weeks to arrive and are valid for a year.
Designated countries including New Zealand, Australia, French Polynesia, Hawaii, Guam, Fiji, Switzerland, Sweden, Singapore, Hong Kong, United Kingdom, Ireland, Cyprus, Portugal, Japan, French Polynesia, Liechtenstein, and Macao are considered low risk and are exempt from the Rabies Titer test requirement.
Book Your Flight
Check with your airline to determine which method of transportation your pet is eligible for and what the associated baggage fees will be. It varies by airline, but these are China Airways requirements: "Except for guide dogs, hearing dogs and service dogs, pets must be placed in appropriate containers and transported in the cargo hold as checked baggage." and Delta Airlines policy states: "Small dogs, cats and household birds can travel in the cabin for a one-way fee, collected at check-in. They must be able to fit in a small, ventilated pet carrier that fits under the seat in front of you."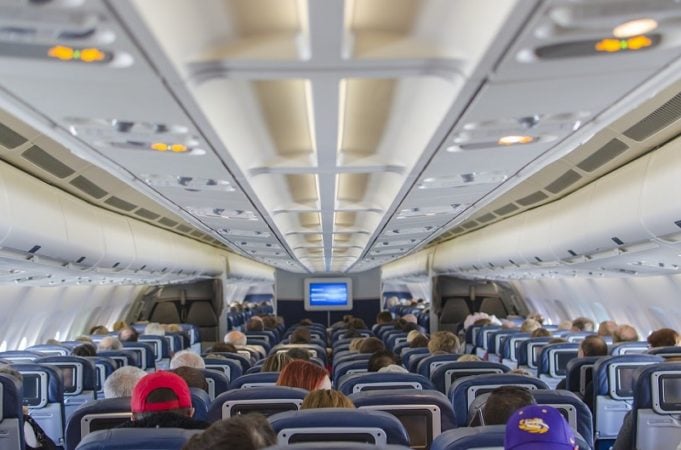 The difference in these policies show just how much your choice of airline can affect the options available for your pet. You'll want to look for the most direct route and keep your pet with you as carry-on baggage if you can. Your pet can also travel as checked baggage accompanied by the owner or unaccompanied as manifest cargo. Be sure that no leg of the journey is longer than 12 hours and that the airline can ensure proper care during layovers.
Health Certificate
This official document attests to the health of your pet and is issued by an accredited vet in your home country within 7 days of your departure. This certificate must also be endorsed by the government entity responsible for the import and export of animals in your home country.
Clear Customs
When your pet arrives at the airport in China, you or the agent acting on your behalf, will take them to the General Administration of Customs of People's Republic of China (GACC) office. Be sure to be ready with original copies and photocopies of your health certificate, rabies titer test results, and rabies vaccine certificate. You will also need a photo of your pet and your passport and visa information. GACC will collect the documents and fees for entry and decide if your pet will enter a 30-day quarantine or if they qualify for exemption.
Quarantine
A 7-30 day period in quarantine in a GACC facility used to be required for all pets that entered China but the rules changed in 2019 to allow for entry without quarantine for pets that have been vaccinated twice for rabies, have a microchip, and a current rabies titer test results (except for designated countries). If those requirements can not be met in full, pets are still subject to a 30-day quarantine upon arrival and must enter through designated ports for customs processing.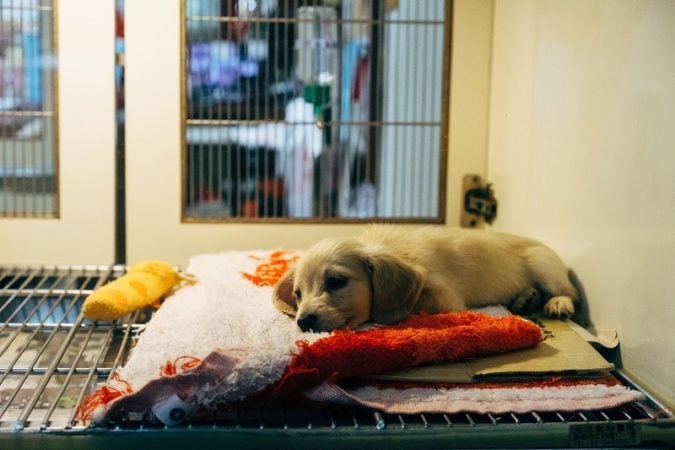 Quarantine is carried out at a government run facility and their stay is at the owner's expense. Pets are fed and watered daily and kennels are cleaned regularly. There are outdoor areas for dogs to walk and a designated area for cats. Pets are provided with basic care and treated humanely. Visitation is not allowed while pets are in quarantine. After 30 days, pets will be given a health check and cleared for release.
Pet owners are strongly encouraged to get their pets fully vaccinated for kennel cough (Bordetella) before placing them in quarantine.Talk with your vet in your home country to be sure your pet is healthy enough for the stress of travel and quarantine and to be sure they have all the necessary vaccinations.
Pet Relocation Services
Official Chinese websites can be notoriously tough to navigate and obtaining clear information on the latest pet import regulations can prove challenging. International pet relocation companies can help smooth the process. They know the most up to date travel requirements, can help you arrange flights, and make sure your documentation is in order. They charge for these services, however, and those fees can add up.
Good advice is valuable when trying to relocate a pet though, especially when getting it wrong can result in serious consequences. Missing just one requirement could find your pet being placed in a lengthy quarantine, sent back to your home country, or even euthanized.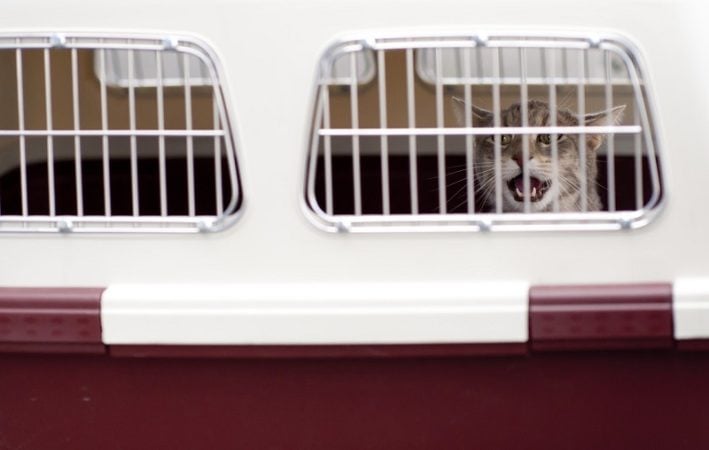 Below is a short list of pet location services often used by expats in China. Reach out up to a year before your departure to be sure you have enough time to complete all the requirements and buffer for any cancellations or changes.
Costs of Relocation
The cost of importing your pet to China will depend on a variety of factors including the size and breed of your pet, your country of origin and what professional relocation services you decide to use.
Using a pet relocation service to ship a large breed dog from the United States to China, for example, could cost as much as US$5,000 while smaller breeds may cost less as they weigh less and have less complex paperwork. Talk to a pet relocation service to get a quote and set aside $1,000 – $8,000 for the process.
Your First Week in China
Congrats! You've successfully brought your pet to China and are settling into your new home. There are still a few things you need to do though to make sure your pet is a full legal resident. Read on to learn more about what to do in your first week in China.
Find a Vet & Get Paperwork
Shortly after you arrive, you'll want to find a vet and take your pet in for a comprehensive health check-up. This is especially important if they spent any time in quarantine. You will also want to ask the vet about your pet's next rabies shot and get a "vaccination red book" for your pet. This book will be required for you to relocate your pet to other cities in China, to export your pet outside of China, and to renew your pet's registration license.
Your pet's red book will carry a record of their rabies vaccines which are required yearly for your pet while living in China. Be aware that while other countries may have 2 or 3 year rabies shots available, China does not recognize these and maintains the yearly requirement.
Register Your Pet
By law, every dog needs to be registered in China and each household address is allowed to register just one dog. Some sneaky residents try to skirt the rule by registering their second pet to a friend's address but pet owners should be aware that officials in China can ask to see registration papers at any time (even if you are just out walking your dog). If things aren't in order, they could fine you or even confiscate your pet.
You can register your pet at the local police station for a fee of around 1,000-2,000 RMB. Bring your dog along with their rabies vaccination records, microchip information, your passport and several passport photos, work permit information, your registration card and the address where the dog will be registered. You may also be asked for a copy of your rental contract agreement and a copy of your landlord's ID with a statement saying you are allowed to keep a dog. How strict they are with these regulations and documents really depends on the officer you get that day.
Life in China with Your Pet
Residential buildings in China usually do not have a blanket policy about whether or not pets are allowed. It will be up to the discretion of your landlord to rent to you or not depending on their own personal feelings about a cat or dog in their apartment or house.
There might be extra deposit money requested or if your cat is prone to ripping shreds out of your sofa, you might ask the landlord to remove it and buy your own. Whether you are looking to rent in Beijing, Shanghai or any other Chinese city, be honest with your landlord to avoid problems at the end of your lease.
Pets in History & Their Reputation in China
Chinese people have been keeping dogs as pets for thousands of years. In Imperial China, over 100 Pekinese dogs were even kept at court as valued members of the household at the Forbidden City. But the fate of dog ownership rapidly changed in the 60s with dog and pet ownership being labeled as bourgeois and therefore, banned. While pet ownership is no longer forbidden, older Chinese generations still tend to hold onto negative beliefs about pet ownership and about dogs specifically. You may notice that older people avoid walking close to your dog or tell their grandchildren not to get close.
Dog attacks that have resulted from rabies infections have been sensationalized in the media in the past, which reignited old fears from the public and at times, lead to the culling of pets. Fear of rabies is not altogether unfounded as China is still considered a high rabies risk country despite the fact that concerted efforts have been made in recent years to curb the disease.
Part of the PR problem for dogs in China lies with inexperienced Chinese owners. Spaying and neutering is not widespread throughout China, leaving many male dogs to develop aggressive tendencies and female dogs to have unwanted puppies. Many non-profit organizations in China like Second Chance Animal Aid work tirelessly to help curb stray populations through spay and neuter and adoption programs. Ask your local friends to connect you on WeChat to adoption groups in your area and support the efforts of these organizations. Who knows, you might end up falling in love with a special new Chinese furry friend and will have to ship them out of China when you leave!
The good news though, is that if you demonstrate that your pet is well-behaved, clean, and friendly you will find that many locals will be friendly and want to approach you and your pet. Learn a few key Chinese words to help locals understand how best to interact with your pet and make it a fun learning experience for everyone!
Walking Your Dog
Annoyingly, almost all parks in China are off limits to dogs. The garden area of your apartment building or the city sidewalks will likely have to suffice for daily walks.
It's important to stay diligent about keeping your pet on a leash on these walks at all times because of the natural trepidation of locals, the risk of rabies, and the many other dangers your pet could face.
If your dog has any aggressive or reactive tendencies, you might also want to consider using a muzzle. Any act of aggression made by your dog towards a human or other dog will be taken very seriously and the affected party will likely demand compensation for treatment and possibly get the police involved who could confiscate your pet even if the offense was relatively minor.
You'll also notice that Chinese owners aren't as diligent about cleaning up after their pets on the street as you might be used to in the West. Set a good example by bagging your pets poo and keep your neighborhood free of sidewalk bombs.
Cats shouldn't go outdoors in China, even with a leash. Strays abound even in urban areas who carry disease and it would be all too easy to lose your cat in the maze of the city's buildings.
Pet Sitting Options
Having a good pet sitter on hand is vital when it comes time to take a trip. Many expats find reliable friends or neighbors to drop in on their furry friend or have their ayi (housekeeper) come for regular check-ins. Pet sitters who will come and feed, water and walk your pet can also be arranged. Ask your local WeChat pet groups for recommendations.
Pet-sitting services have also started popping up online in mainland China and Hong Kong. Check out Spareleash and Petbacker. These services list verified pet-professionals in your area who offer a variety of services such as dog walking, vet runs, house sitting, pet boarding, even dog training.
Exercise caution when using these services and be clear about your expectations, especially if you are considering allowing them into your home.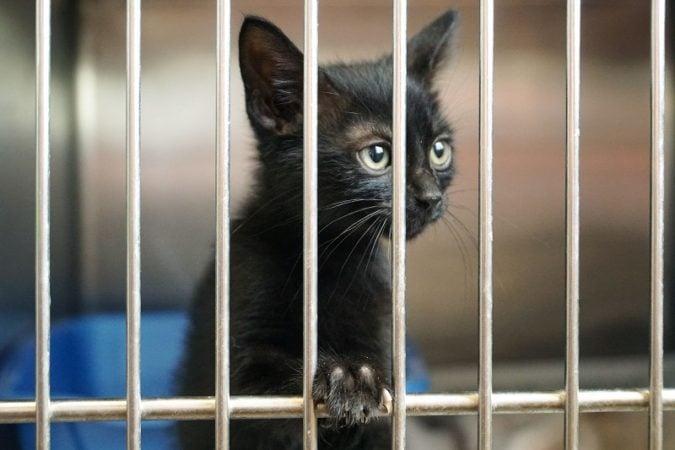 Kennel and boarding services are also available with some offering plush spa-like environments and off-leash outdoor exercise areas and others more closely resembling a pet prison. Be sure to visit and have a look around before booking your pet into a facility.
In Beijing, check out one of Kudi Pet Store's several branches with their experienced, professional staff and regular video updates of your pet. In Shanghai, Moi Pet offers a luxury experience with fun play areas, comfortable kennels, and a 24-hour video feed that allows you to check-in on your pet.
Pet Supplies and Services
Common pet items and food are widely available in most grocery stores and there are a wide variety of pet stores offering pet products and services as well as at veterinary clinics. They are often also great places to find professional grooming services.
Other pet stores run the gamut. You can find places offering everything from pet wardrobes to doggie manicures, even services like pet dating and vacation planning. The Chinese love to pamper their pets! And, if you can't find something you're looking for in stores, you can truly find anything on Taobao!
Getting Your Pet Back Home
It is never too early to start thinking about how you will get your pet back home with you when it is time to depart China. Exporting your pet is essentially the import process in reverse and it can take up to eight months to get all of the required proof of vaccinations, health certificate and exit permit. Depending on your destination, your pet may be required to quarantine as well.
The cost of exporting your pet from China is similar to importing them and most foreigners opt to use the help of a pet relocation company.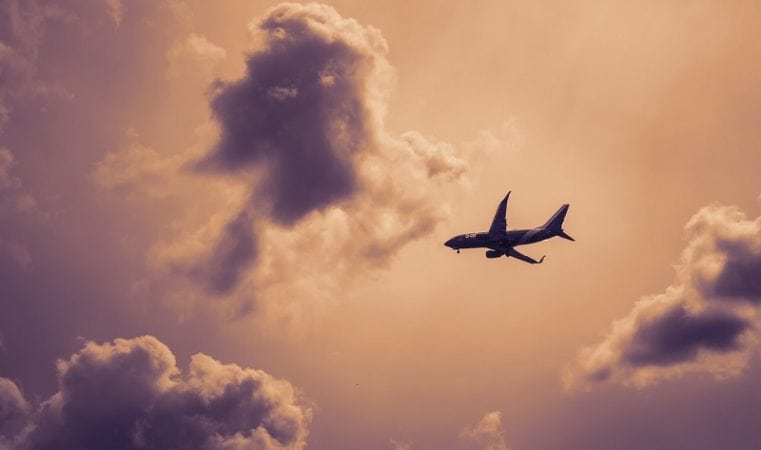 ICVS is a good resource for info on exiting China with pets. Check out their website and sign up for one of their regular talks on the process to learn more.
Further Reading
Now, on to You
We hope that this guide has helped you better understand the process of getting your pet to China and stressed the importance of getting up to date advice from a pet relocation service or an experienced local when you are ready to relocate your pet.
If you get good advice early in the process, leave enough time to complete all of the health checks and documents, and work to keep your pet as comfortable and happy throughout the process, you and your pet will be well on your way to a new life in China.
While the process might be lengthy and set your savings back a bit, getting your pet to China is very possible and once you have your furry friend next to you in your new home, it will all seem worth it!