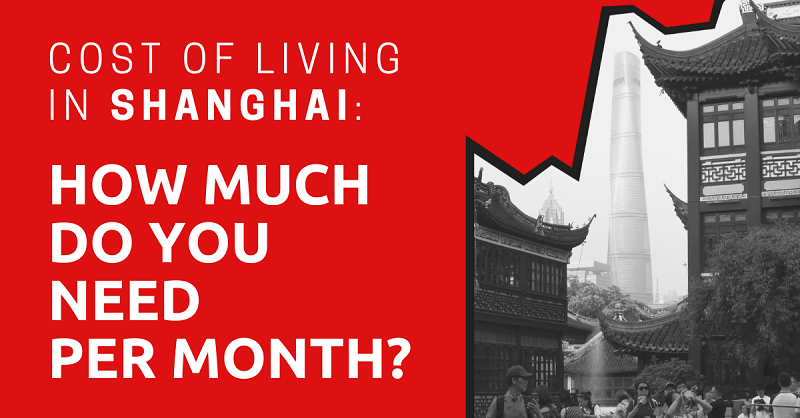 Shanghai is a hugely popular destination for expats to relocate to, and once you visit, you'll realize why. With the seemingly endless choices in housing, entertainment, amenities, schooling, and transportation, as well as very high earning potential, Shanghai is a great place to live for foreign workers from all over the world.
This rise in popularity has meant a rise in costs too, so how can you be sure you will be able to afford to accept that job offer, save money, and still be able to have a good time?
This article is an in-depth guide for those planning a move to the "Paris of the East". Whatever your budget, you will find information on all the essentials and some non-essentials below!
This article will take approximately 23 minutes to read. Don't have the time right now? No worries. You can email the ad-free version of the article to yourself and read it later!
Rent Expenditure
Shanghai is now the sixth most expensive city for foreigners in the world and rent is where you will be spending most of your money. Considering the desirability of living in Shanghai for foreigners and Chinese citizens alike, what you pay can vary massively. Finding a place to live can be a nightmare so making sure you've done your research on renting in Shanghai, is essential.
Although the dream for many is to live in one of the iconic lane houses, the reality is that most people will end up in an apartment as they are most abundant and more affordable.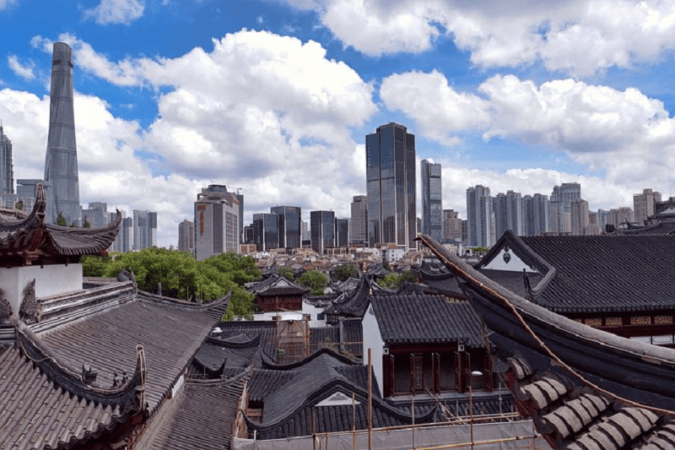 There are several things that will affect the cost of your apartment in Shanghai.
Location
Age of the building and the utilities
Size of the apartment
Your landlord
Agent's fees
Local amenities and transport links
Outdoor space
It is worth noting that many landlords prefer to be paid in 2 monthly installments or more. They often require a 2 months deposit and the agency (if using one) will want a fee too. This means you will need to have a lot of money upfront to secure your new digs so make sure to factor this into the money you have available on arrival. You might even need to send some cash into China before you arrive to cover your huge setup costs.
Taking a Chinese speaker with you when apartment hunting can seriously reduce the rent. As with many cities, there are local and expat prices. Having someone who can communicate easily with the landlord and agent means you are more likely to find a deal somewhere between the two.
Two Bedroom Apartment Rent Comparison (Monthly)
Pudong: 13,000 – 17,000 RMB
Jing'an: 10,000 – 15,000 RMB
Minhang: 6,000 – 11,000 RMB
Huangpu: 9,000 – 17,000 RMB
Xuhui (including the popular French concession): 13,000 – 28,000 RMB
These are a rough guide for average prices. Check out Smart Shanghai to see some current listings for yourself.
Utilities & Bills
Electricity can be fairly pricey in Shanghai. It is charged at 0.57 yuan per kilowatt-hour (kWh) but this may be set to rise. Shanghai has a humid subtropical climate meaning people rely on air conditioning during the long summer months and the winter months as this is often the only form of heating. If you are lucky enough to find an apartment with underfloor heating or even more rare, radiators, be sure to ask the landlord if they are in good working order and the expected cost of running them.
As well as air conditioning, many people constantly run dehumidifiers to stop mould from growing (especially during winter), humidifiers to counteract the drying effect of constant air conditioners, and air purifiers to combat the smog.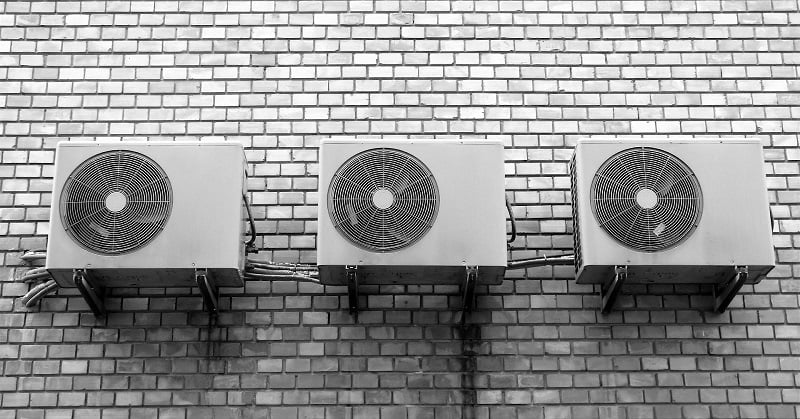 In different seasons your electricity bill can be as low as 100 RMB a month when you are working and outside during the warm months and as high as 1000 RMB and more during the winter if you are constantly running space heaters, air conditioning, or underfloor heating.
This is definitely something to consider when looking at apartments. Check for drafts, double glazing on the windows, and the energy efficiency rating stickers on the AC units.
Water will be around 100 RMB a month and gas can be as low as 50 RMB a month as this is not widely used.
Phone and Internet
As the telecom services in China are state-owned, there are not a lot of options to really shop around. Most people spend around 100RMB a month on their phone and the focus is on data allowance. China is very technologically advanced compared to the Western world and there is an app for everything so making sure you have adequate data is essential.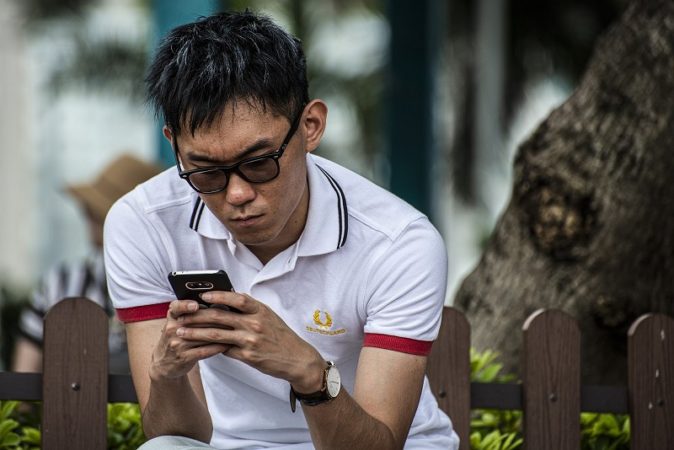 Most restaurants, hotels, and even the metro have free wifi you can connect to if you find yourself caught short. Make sure you have an unlocked phone to use with a Chinese sim and plenty of memory as some of the necessary apps (WeChat for example) take up a lot of space.
Home internet prices can vary but are typically 2000 to 3000 RMB per year. You will choose between the three state-owned providers: China Unicom, China Mobile, and China Telecom. Be sure to check with other people in your area which provider they use as some are better than others for coverage. Generally, the Chinese internet is slow when searching foreign language sites as they have to pass through the "Great Firewall" so patience is definitely needed! Smart Shanghai have provided a guide for upgrading your internet speed if you are not happy with the service once you are settled in.
Speaking of the firewall, if you want to stay connected to your friends and family via WhatsApp, Facebook, or Instagram, remember that you will need a VPN and will need to factor this into your budget.
Household Expenses
Tap water is not safe to drink in China. Follow the example of the locals, if they don't drink it, you shouldn't either! There are several water companies that will deliver 20 liter bottles to your home for around 25 RMB each. They usually require a deposit for the bottles which you exchange for full ones with each delivery.
A family of 4 will probably go through 2 or 3 bottles per week or up to 300 RMB per month
Another option is to install a reverse osmosis filter for around 1,200 RMB. This means you'll always have safe drinking water at home, save space on the bulky bottles, and won't have the guilt of the carbon footprint of bottled water.
Most apartments come fully furnished with big things like beds, wardrobes, sofas, and TVs but, unless you are shipping all of your belongings to China, you will probably want to get some soft furnishings and kitchen items. Shanghai has 4 IKEA outlets and, believe me, it is worth the trip! One essential item is a mattress topper as Chinese apartments tend to have very hard beds. These can be found in IKEA or online using sites like Taobao for under 100 RMB.
An expense most people opt for is an Ayi (阿姨) which translates as "Auntie". Most Ayis are older ladies with little to no English who charge around 20 to 50 RMB an hour to clean, cook, look after children and pets, and even run errands for you. They often have connections and can help you find your way in the city. There are several apps you can use to find an Ayi or ladies will approach you in your community and ask if you are looking for help, scan your WeChat and use the translation feature to communicate with you.
A part-time cleaner a few times a week could be 1000 RMB per month
A full-time helper for a large family might be around 7000 RMB per month
Dining Out
Shanghai is a city for foodies. There is something for everyone's taste… and wallet!
Many jobs offer lunch as part of the contract and if you couple this with Baozi (包子) or other street food and local dishes for breakfast and dinner, you can keep your costs right down.
There are some absolute classic Shanghai dishes that you MUST try, (dumplings anyone?!) but you can also find cuisines from all over China at very affordable prices.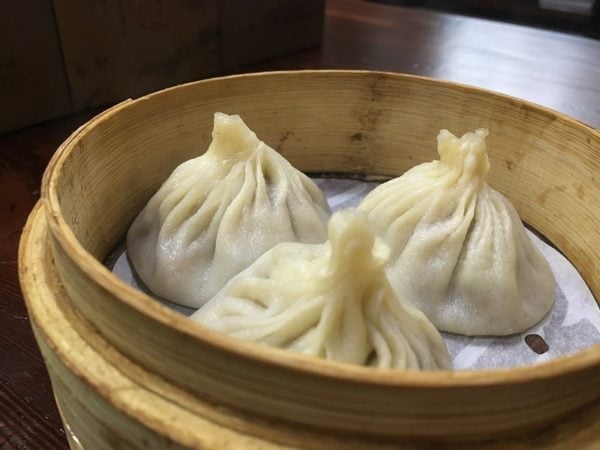 If you want to eat Western food, you can expect to pay more in general and for certain foods, this can be pricey as they are not typical in the Chinese diet and so you have to factor in import costs.
Typical Food Options in Shanghai
Hot Pot at Hai Di Lao (locations all over the city): 100 – 200 RMB per person
Burger at Fat Cow, Yanping Jie known as "Laowai Road": 120 – 200 RMB per person
Street food such as congyoubing (scallion flatbreads) or jianbing (eggy breakfast crepes): From 10 RMB
Burrito at Pistolera Mexican: 100 – 200 RMB per person
Drink Prices
Local beer in a shop: 5 RMB
Imported beer in a shop: 15-50 RMB
Craft beer in a pub: 45-100 RMB
A fancy cocktail on the Bund: 80-150 RMB
Cocktail in a mid-range bar: 40-80 RMB
Of course, there are always happy hours with reduced prices or "buy-one-get-one" deals to make your budget go even further.
Shanghai Food Budgets Based on Lifestyle
Lower Budgets
This consists of mostly Chinese food, street food, and shopping at local wet markets and grocery stores. Follow the locals to find the best places to shop and keep your budget down. You can still treat yourself to a decent meal at a mid-range restaurant every once in a while and keep within 2,000 – 3,000 RMB a month per person.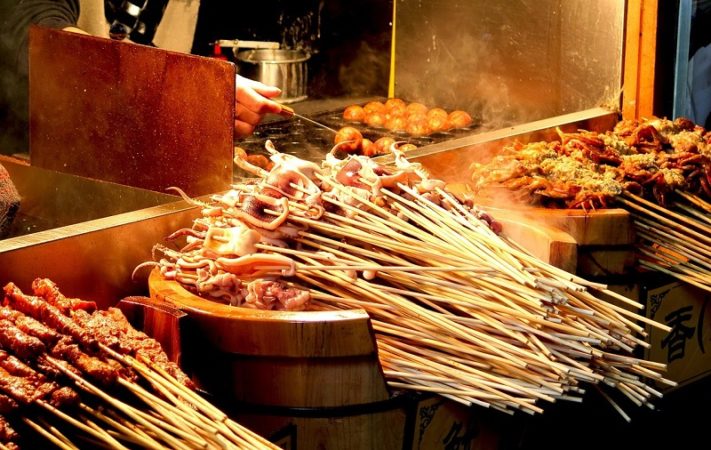 Mid-Range Budget
This lifestyle budget means you'll shop at international grocers a few times a month, eat out at mid-range restaurants a couple of days a week, but still enjoy local eats. Budget about 4,000 – 5,000 RMB per month per person.
High-End, Luxury Living Budget
If you choose this lifestyle, you would probably purchase meat and cheese at the Swiss Butchery, deli dishes from Kate and Kimi, and other western foods from the import shops in the French Concession as well as eating out several times a week at high-end restaurants. For this, you can expect to pay anything from 7,000 RMB a month and upwards.
Note About Tipping in China
Where once tipping was considered a bribe and so not accepted in China, this culture is changing. In high-end restaurants and hotels, a 10-15% gratuity or VAT (value added tax) will be added to your bill. Other tips are not required but appreciated (especially for delivery drivers) while some smaller local restaurants might be very surprised if a tip is offered.
Groceries
You have many shopping options in Shanghai if you love to cook at home. There are the fascinating local wet markets and independent food stores where you'll see locals shopping on a daily basis and where food is generally cheap and high-quality. Imported fruits such as mangoes and blueberries can be pricey so it is worth having a quick check on a currency conversion app to compare the prices until you are more familiar with them. Those who are a bit squeamish might wish to avoid the meat and seafood sections of the fresh market though as some of the sites can be a bit scary.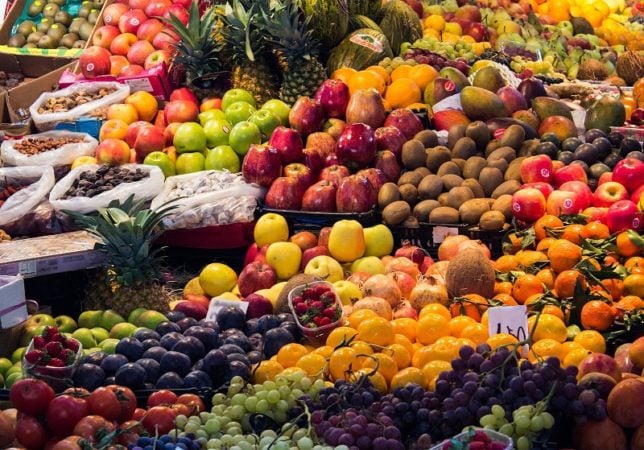 More upscale and international supermarkets such as Olé, Aldi, City Shop, and Hema cater towards the more affluent shoppers. Where Carrefour, Costco, Sam's Club, Walmart, Lianhua, Hualian, and Century Mart cater all budgets and tastes with international selections but lots of great local products too.
Similarly, online supermarkets such as Kate and Kimi and Epermarket offer a huge range of international products but you should be prepared to spend more on these imported items than you would expect in North America or Europe.
Once settled in Shanghai, you will also be added to countless expat WeChat groups for imported products offering everything from Greek olive oil to artisan French cheeses and single-origin coffee. Of course, you can expect to pay more for these but sometimes you just need a treat!
Average Food Prices in Shanghai
Loaf of local fresh white bread: 15 RMB
White rice (1 kg): 9 RMB
Dozen eggs: 15 RMB
Chicken fillets ( 1 kg): 35 RMB
Beef round (1 kg): 91 RMB
Local cheese (1 kg): 100 RMB
Milk (1 L): 17 RMB
Bananas (1 kg): 12 RMB
Apples (1 kg): 16-17 RMB
Tomatoes (1 kg): 9 RMB
Potatoes (1 kg): 7 RMB
Onions (1 kg) 7 RMB
Transportation
Most expats in Shanghai do not own private cars and considering the notoriously heavy road traffic and the plethora of alternatives, you can see why. With public transport options, bike and ride shares, and affordable taxi fares, your monthly transportation budget should be between 500-1000 RMB. If you choose to exclusively take taxis or ride-share cars with Didi, your monthly budget will be much higher.
Shanghai currently has 18 metro lines (and is always expanding), the maglev, and a comprehensive bus system, which reaches all corners of the city.
For Taxis, the most reliable and cheapest way to find them is through DiDi. You may have trouble downloading the app outside of China due to regulatory issues but you can find the mini program in WeChat and pay directly through WeChat pay. A typical 30-minute journey will set you back between 50 and 60 RMB.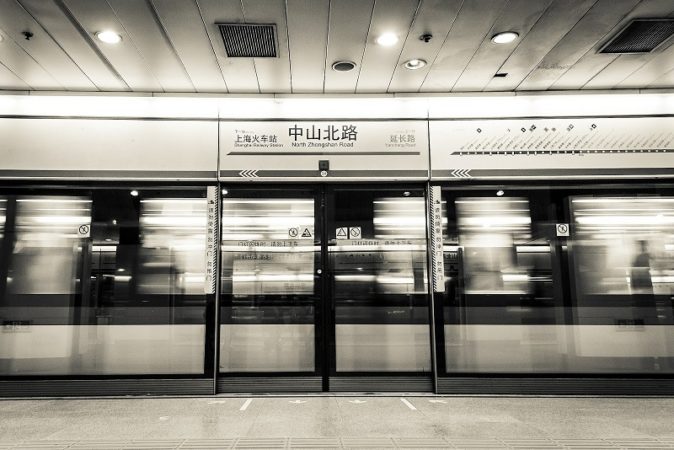 If you choose to hail a cab, make sure you have the destination in Chinese, follow the journey on a map on your phone, and insist on them using the meter. Paying through either WeChat or Alipay is common and safest as some foreigners have fallen victim to scams using cash.
Transportation Costs in Shanghai
Subway/metro: 4-8 RMB per ride
Bus: 1-3 RMB
Taxi: 14 RMB flat rate and 3 RMB per km
DiDi car: 14 RMB flat rate and between 2-4 RMB per km
Shared bike: 2 RMB per hour
Petrol: Currently an average of 7 per liter of fuel
Healthcare
Most expat jobs will come with insurance for international hospitals in Shanghai and around China but it is worth checking the details and specifics of your coverage with your company as these can vary immensely. You may have direct billing where the hospital and insurance company communicate directly or you may have to pay upfront and then claim it back. This can be a lengthy process and difficult to navigate, after all, the insurance company would like to avoid paying if they possibly can! Some policies also have a co-pay system where you pay a small percentage for all or high-cost providers.
State health care is complex and its availability to you will depend on if you are paying into the local system. You may find yourself paying out of pocket for a trip to the emergency room and be warned, there will be a language barrier.
If your company does not provide health insurance cover, it is worth investigating your options for expat insurance to ensure you can access any services you may need.
Whatever your situation, Shanghai has everything you could possibly need or desire from Traditional Chinese Medicine, world-class hospitals, and insurance to suit every need and pocket.
Hospital Costs in Shanghai
Ambulance ride: 7 RMB per mile, 80 RMB per hour of waiting, and a 60 RMB emergency fee.
Initial consultation in a public hospital: From 30 RMB
Initial consultation at a private hospital: 700-2200 RMB
Child delivery in a public hospital: 2000 – 10,000 RMB
Child delivery at international hospital: 45,000 – 70,000 RMB
CT Scan at a local hospital: 200 RMB
CT Scan at an international hospital: 6,000-15,000 RMB
Overnight stay at a local hospital: 50-100 RMB
Overnight stay at a private clinic: 2,000-6,000 RMB
Basic in-patient insurance: About 5,000 RMB per year
Comprehensive all-inclusive health insurance: Between 20,000-40,000 RMB per year
Cleaning services at a private dental clinic: 500 RMB/visit
Fitness
Whatever your preferred way to work out is, Shanghai has options for you. Whether you enjoy a traditional gym with machines and weights, dance classes, or boutique gyms offering HIIT and group fitness classes, the choices are endless.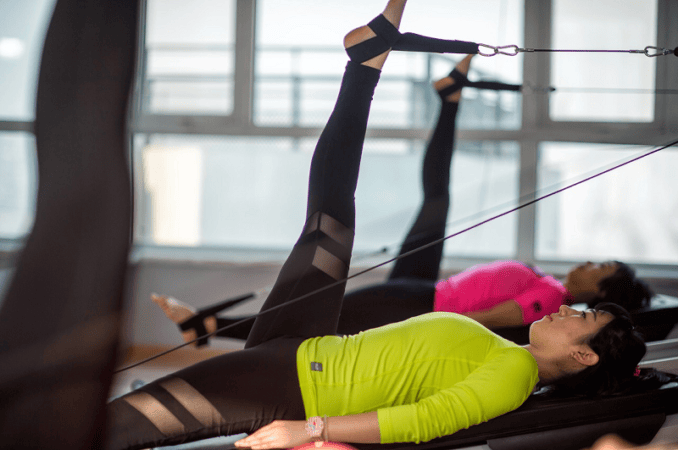 There are options for multi-location gyms such as Will's fitness, and Pure Fitness.
If you are on a tighter budget there are even free options such as Fit Fam who offer group classes in locations all over the city.
And Shanghai wouldn't be Shanghai without some innovative alternatives.
Costs For Fitness Activities in Shanghai
Gym membership: 2,000 – 15,000 per year
Trainer: 300 – 400 RMB per hour
Yoga: 100 – 200 RMB per class
Specialty classes: About 500 per class
Education
Shanghai has a huge number of International schools so doing your research to find the one that is right for your family is essential. Western and bilingual curriculums are available all over the city for children from 3-18.

Many jobs will offer to cover all or part of the tuition for your children. Be sure to check the details of this as the fees are usually very high. On top of the annual school fees, there are other added costs to consider such as lunch fees, extra-curricular activities, uniforms, transportation, and registration fees.
Breakdown of School Tuition Fees
International school (pre-k to high school): 115,000-340,000 RMB on average
Private school with an international curriculum (like SMIC): 129,000 – 143,000 RMB per year, plus 2,000 RMB registration fee and book fees.
Bilingual kindergarten (ages 1-6) with international or Montessori curriculum: 65,000 – 81,000 RMB per year
Language Class Costs
Chinese tutors: 50 – 150 RMB per hour
Miscellaneous Living Expenses
Those of us who are more pampered might be putting pedicures, massages, and laser skin treatments on the essentials budget list. Some of us might buy a new pair of jeans once every 5 years. Depending on your lifestyle, consider all those other living and shopping expenses when planning your Shanghai budget.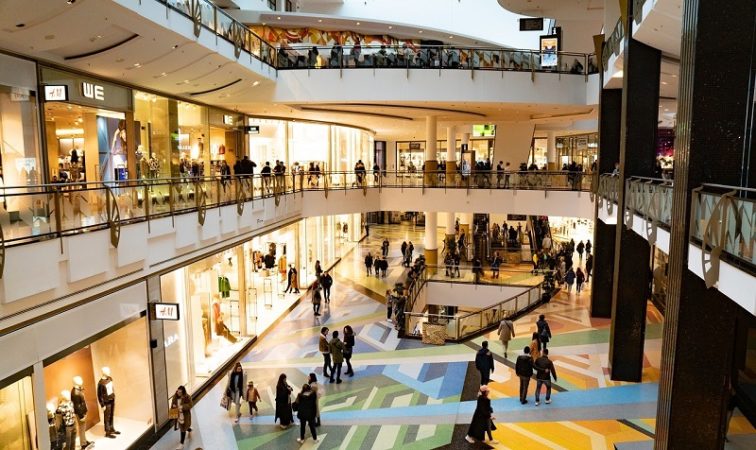 Dry cleaning: 30 RMB/piece
Back massage: from 300 – 500 RMB at a higher-end spa
Foot massage: between 50-100 RMB
Haircut (local salon): between 40-100 RMB for wash, cut, and style.
Standard men's haircut (international salon): 100 RMB
Women's haircut (international salon): 100-700 RMB
Of course, for clothing and shoes, there is always the option of shopping online using sites like Taobao for hugely reduced prices. Remember to always use your measurements as Chinese sizes can be unrelated to those of your home country.
Visa Costs
The costs involved with your work visa while living in China are another important part of your budget.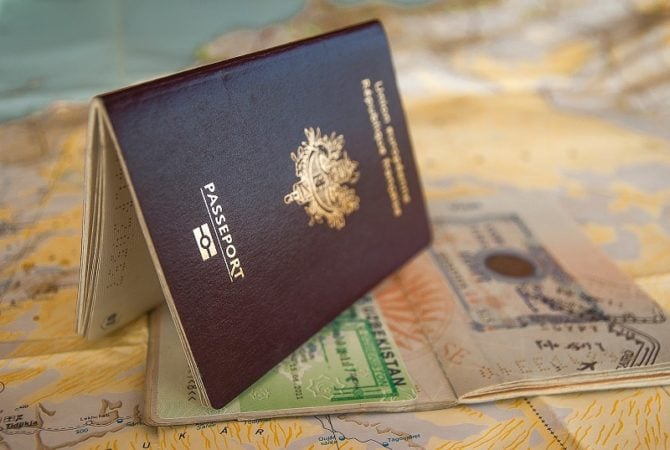 To obtain a work visa for China you will need to budget for a health check at a local hospital, administration, and processing fees, notarization of any required documents, travel to the immigration office, and your visa photos.
Some employers will cover the costs involved with your work visa and work permit, but you'll usually have to cover the costs yourself before being reimbursed. Be sure to keep receipts for everything to reclaim this money when you arrive.
Remember you will need to budget about 5,000 – 8,000 RMB every year for the cost of your work visa if this is not covered by your employer.
Breakdown of Visa Costs
Health check upon arrival: Around 600 RMB
Police check: Attained in your home country before you travel, typically between 70-100 USD.
Notarization of documents: Around 40 USD per document
Visa processing fees: Around 3000 RMB /350-475 USD depending on your home country/passport.
Now, on to You
Of course, all of these figures are subjective and there are many variables in lifestyle choices that can affect your budget but as a rough guide you should be looking for a salary of at least:
A single person in their 20s with no pets or kids: 20,000 RMB/month
DINK (double income, no kids) couple in their 30s with a pet: 35,000 RMB/month combined income
Couple in their late 30s – 40s with 2 school-aged children: 60,000 RMB/month combined income
Shanghai is a bustling metropolis with so many things to offer. You could easily be out every night, at brunch every weekend, as well as fulfilling the need for exercise, culture, and entertainment to the extent of your budget and beyond. Chinese people live on far less than expats and still manage to enjoy meals out with friends, trips to the cinema, and shopping sprees. It is a case of prioritizing your needs and wants while making sure you do not overstretch the bank balance with the ease of electronic payments.
Moving to Shanghai will be an experience you will never forget and if you follow the advice here and in our other articles, hopefully only for good reasons!