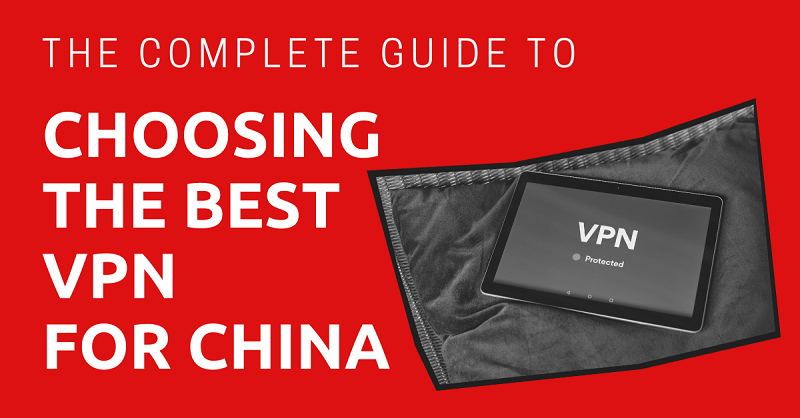 China is known for its famous Great Wall of China. It is an architectural marvel that draws millions of visitors each year. China also has a second Great Wall, infamously known as the Great Firewall of China.
This firewall is what the Chinese government uses to keep Western websites such as Google, Facebook, YouTube, Twitter, and news sites out of Chinese territory. However, just like the Great Wall of China, the Great Firewall of China can be overcome.
All that is needed is a VPN – a Virtual Private Network. In this article, I will explain what a VPN is, why you need one, and how to access one. If you just want to know which VPN provider you should use, check out NordVPN.
This article will take approximately 19 minutes to read. Don't have the time right now? No worries. You can email the ad-free version of the article to yourself and read it later!
What is a VPN?
A VPN, or Virtual Private Network, allows you to access the internet through a secure connection to another network.
For example, while you are in China, you can connect to a private network in another country such as the United States, Canada, or Australia to access websites that are otherwise restricted on Chinese networks.
In addition to allowing you to bypass China's firewall, it can potentially give you better online privacy and anonymity by masking your IP address so your online actions are less traceable.
Multiple companies offer VPN services, and later in the article I will list some of these companies so you can choose the best one for you.
Benefits
The number one reason you need a VPN in China is so you can access blocked websites such as Google, YouTube, FaceBook, Twitter, news sites, streaming services, and thousands more websites that the Chinese government has restricted.
A VPN can also give you better privacy and anonymity while browsing the internet, especially if you use public WiFi networks to go online. Since your connection to the VPN server is encrypted, it prevents snooping into what you are doing by the internet service provider and others.
Note that the VPN server could be tracking your activity and giving this information away or selling it, so it's important to try to find a VPN provider that doesn't keep logs.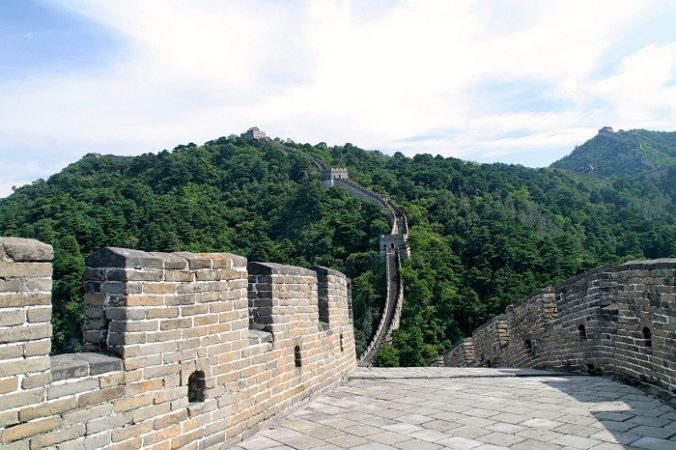 Another fun benefit of a VPN is that it allows you access to movies and TV shows on streaming services that are otherwise not available in your home country. While living in China, I accessed Netflix from a Hong Kong network through my VPN, and it allowed me to watch dozens of movies that were not available on Netflix in my home country of the United States.
How to Use a VPN
The VPN service will typically give you an application that can be downloaded onto your phone, computer, or tablet, in order to connect to their network.
Most VPN apps are very easy to use and have a big, obvious "on" button that you can select to turn on your VPN. Sometimes the app will automatically choose a VPN server for you to connect to, but if you want to access the internet from a specific country, or if you are unsatisfied with the network you are using, it is simple to select a different server from a long list of available ones around the world.
What are the Differences Between Free and Paid VPNs
It may be tempting to use a free VPN. Although it may work just fine, you should be cautious. If you do not pay for the VPN, sometimes they make money in shady ways. The VPN might track and gather data about your online activity and sell it to the highest bidder.
Another reason not to use a free VPN is because they can be filled with malware that can potentially cause security breaches on your device.
A few years ago I downloaded a free VPN to use while on vacation in London. On the trip I noticed that my phone was barely working, but I attributed it to being in a foreign country with bad network connections. Once I got home, my phone would no longer connect to the internet, and I could not access any apps. After being on the phone with my cell phone provider for an hour, I decided to delete the VPN off of my phone. Instantly, my phone went back to normal.
Some free VPNs that are safe to use will still be slow. They usually limit your data and might also show you ads. These ones are more likely to rely on advertising for revenue, and limiting your data means that they are less likely to sell it, otherwise they would have given you unlimited data.
I would still recommend doing your research and reading some reviews on these VPNs though, as free VPNs are less likely to be trustworthy than paid ones.
A paid VPN usually offers monthly and yearly subscription prices. They give you unlimited data to use, and are usually a lot faster. Although it may be tempting to download a free VPN rather than pay for one, the paid ones are almost always better, have more features, don't have ads, and are less likely to keep logs of your activity, and thus you will have more peace of mind when using them.
And lots of paid VPNs offer free trials or money-back guarantees, so you can test them out before you decide to pay for a longer period of time.
Choosing a VPN
There are certain points you should always remember when it comes to choosing the right VPN in China.
Bypassing Government Censorship
Be aware that using a VPN in China can sometimes be difficult. The Chinese government does not want VPNs being used in China and is constantly trying to suppress them.
This does not pose any danger to you, but this does mean that a VPN you have been using reliably for months may suddenly start experiencing issues.
In addition, while some VPN services may be high-quality and easy to use, they may not work very well once you get inside the Great Firewall. Only certain VPNs are able to bypass the strong levels of censorship here.
Security
Security is the most important feature a VPN can offer. Therefore, you need to make sure you select a VPN that will protect your information with the highest level of encryption. Once again, using a paid VPN rather than a free one is a good bet for security.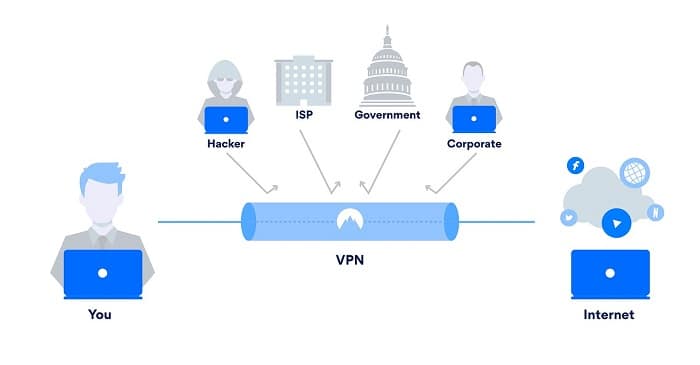 Speed
Another aspect to consider when choosing a VPN is speed. You do not want a VPN that will give you slow connectivity, as this is both frustrating and time-wasting.
Make sure to read reviews about VPN services that value speed as much as they value security.
During some Chinese holidays, internet speeds and VPN connections across the country may take a hit. On days like June 4th – the anniversary of the deadly 1989 Tiananmen Square protests – VPNs always slow down and have trouble connecting.
It is therefore a good idea to always have a backup VPN in China just in case your main one suddenly stops working as well.
Features
If streaming shows is something that matters to you, you need to make sure that your prospective VPN service has servers optimized for streaming video content. If you want to access US Netflix, you will need to pick a VPN with servers in the United States, and one that is also known to work with Netflix.
Many streaming sites now employ strong anti-VPN software to block viewers from watching content in different locations, but certain VPN providers still work well with those sites. Make sure to research how different VPN services fare with accessing streaming services.
Server Location
You want a VPN that has a wide range of server locations. This will allow you to switch between servers if the one you're currently using is experiencing slow connectivity. In addition, VPN networks are constantly being blacklisted by websites and streaming services. If a VPN network is small, all of its servers can be blcked very quickly, which means you could lose access to the very sites that you were using the VPN to access in the first place.
VPNs with larger networks are better able to bypass being blacklisted and therefore ensure that your connection is not interrupted.
Compatibility
Your VPN needs to be compatible with all of your devices and platforms that you are using. The best VPNs support all major devices, so this should not be a problem most of the time.
If you want to use your VPN on multiple devices at the same time, then you will need a VPN that allows for multiple simultaneous connections. This is useful if you want to be able to use it on your computer and phone simultaneously, as well as if you have multiple family members that will all be using the VPN at the same time.
It is a huge money saver to pay for a VPN that can be used on multiple devices rather than having to pay extra for each individual device.
Support
Because using a VPN is vital for foreigners living in or visiting China, you need a VPN that offers 24/7 support. You can't afford to wait until 3 am in China when a Western VPN company wakes up to answer your questions and fix your VPN connection. Using a VPN from a large company will ensure that you always have access to support if you run into a problem.
Best VPNs for China
Let's take a look at the recommended VPN services that work in China.
Astrill VPN
Astrill VPN is one of the best VPN services to use in China, and it is one that I have personally used. The interface is simple and has one big ON/OFF button and all settings in one small window, which makes it extremely easy to use.

Astrill does not keep logs of their users' online activity, which keeps your connection private. Astrill works on all of your devices, and every personal VPN plan allows you to connect up to five devices simultaneously to any servers on their network. Finally, Astrill has VPN servers in 113 cities across 61 countries.
They offer live chat support, video tutorials, and a wiki page.
Astrill VPN is a more expensive option, but this is largely due to it being just about the most reliable VPN in China. Plans start at $20 per month for the month-to-month plan, or $10 per month if you pay for a year at a time. You can add private IPs for an additional $5 a month. You can try a seven day free trial before you decide to purchase a plan.
NordVPN
NordVPN is one of the most popular VPN services worldwide. I personally experienced issues using Nord in China, but I have heard that Nord now works in China as of this year. Nord VPN boasts fast connections, a no-log policy, uninterrupted streaming, and next-generation encryption to protect your internet data.

One account lets you connect up to six devices, and they have over 5,400 servers in 59 countries. Their service provides 24/7 support.
NordVPN is only $11.95 a month, and its 1-year plan goes down to $4.92 a month. This price makes it highly competitive. With this price you can also get a personal, dedicated IP address. There is no free trial with NordVPN, however it comes with a 30-day money-back guarantee.
If you discover that Nord does not work well for you in China, you can simply receive a full refund.
Express VPN
ExpressVPN is another popular option in China. You can use this VPN for phones, computers, tablets, smart TVs, and game consoles.

ExpressVPN offers powerful online protection, fast servers, no activity logs, connectivity on five devices, and a global network of VPN servers in 160 locations in 94 countries. It also includes 24/7 live chat support.
ExpressVPN costs $12.95 per month or $6.67 per month for an annual plan. Like Nord VPN, it does not offer a free trial but has a 30-day 100% money-back guarantee.
TunnelBear
TunnelBear is a lesser-known but still great option in China. Tunnelbear uses strong encryption to protect your data and fast global server networks for quick surfing and streaming. You can connect up to five devices, and they do not log your activity. They offer VPN servers in 23 countries.

You can try TunnelBear for free with 500 MB of data. After that it is $9.99 per month or $4.99 a month for an annual subscription.
A three-year subscription is only $120. With 500 MB of free data, you have nothing to lose by trying TunnelBear. (I think TunnelBear is what I used when I first visited China in 2017.)
VvprVPN
VyprVPN is a no-log VPN that allows five simultaneous connections, with over 70 worldwide server locations. It offers high-speed streaming, IP address protection, and 24/7 support. It has a simple interface that makes connecting to a VPN network easy.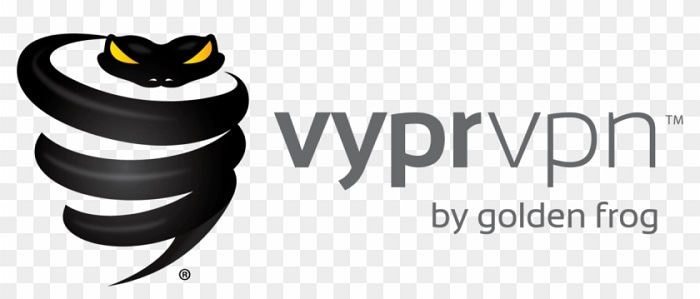 A one-month plan costs $12.95, and a 12-month plan costs only $3.75 per month. VyprVPN also has a 30-day money-back guarantee, making this a risk-free option to try.
Hotspot Shield
Hotspot Shield is a cheap option for those looking for a more basic VPN. It is one of the easiest VPNs to set up and use, and it encrypts your connection and does not log any data. Hotspot Shield offers servers across over 80 countries and boasts of fast, secure connections.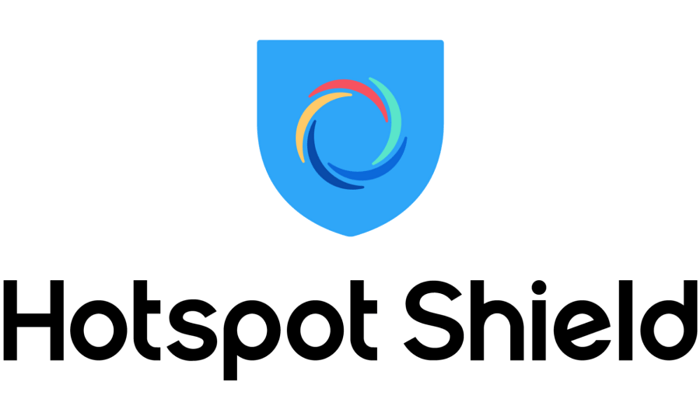 A basic plan is free but only connects to one device, has a 500 MB daily data limit, offers one virtual location, and has a connection speed of only up to 2 Mbps. This plan is useful if you only need basic access to a VPN as it has limited streaming access.
A premium plan is $7.99 a month and you can connect up to five devices. It has fast speeds of up to 1 Gbps, unlimited data, and over 115 virtual locations in over 80 countries. This plan comes with 24/7 live chat support and malware and phishing protection.
This is a cost-effective plan that has much better features than the free version. A premium family plan allows 25 device connections for $11.99 a month. You can try Hotspot Shield risk-free for 45 days.
Surfshark
Surfshark is a VPN service that now works in China as of 2019. Surfshark allows you to surf the internet with no ads, trackers, malware, or phishing attempts. You can connect to as many devices as you'd like at once, and you can allow specific apps and websites to bypass the VPN, which is great for Chinese apps.

Surfshark has 24/7 live chat support and servers in dozens of countries. They have a strict no-log policy.
A monthly plan is billed at $12.95 a month. An annual plan is $2.21 a month and is fully refundable for 30 days. You can activate their "privacy beyond VPN" feature for 99 cents a month that sends immediate alerts if your email appears in leaked databases and gives you access to Surfshark Search, an ad-free, private search service.
Comparing the VPNs
| VPN Provider | Devices at once | # of Servers | Monthly Price | Free Trial | Moneyback Guarantee | 24/7 Support |
| --- | --- | --- | --- | --- | --- | --- |
| Astrill VPN | 5 | 300 | $20.00 | ✅ | 🚫 | ✅ |
| NordVPN | 6 | 5,400 | $11.95 | 🚫 | ✅ | ✅ |
| ExpressVPN | 5 | 3,000 | $12.95 | 🚫 | ✅ | ✅ |
| TunnelBear | 5 | 1,800 | $9.99 | ✅ | 🚫 | ✅ |
| Vypyr VPN | 5 | 700 | $12.95 | 🚫 | ✅ | ✅ |
| Hotspot Shield | 5 | 1,800 | $7.99 | 🚫 | ✅ | ✅ |
| Surfshark | unlimited | 1,700 | $12.95 | 🚫 | ✅ | ✅ |
When to Turn Off Your VPN
It is not recommended to constantly have your VPN on. Some VPN services only allow you to use a limited amount of data through their servers, and using a VPN also drains your battery faster. Whenever I wanted to access a blocked website, I simply turned on my VPN right before using those websites. As soon as I was done, I turned my VPN off.
At work, the first thing I did in the morning after booting up my computer was to turn on my VPN. Because the VPN is so easy to turn on and off, it is no trouble at all to only turn it on when you need to use it.
Some apps that you will use in China will not work correctly if you have your VPN turned on. If you are trying to call a taxi on DiDi, or order food delivery on Meituan Waimai, you will be unable to use them while your VPN is on.
If you are browsing Chinese website, including property websites, you might also need to turn it off as well.
When you purchase a Chinese sim card for your phone, make sure that your VPN is not on when you put the sim card in your device. While the new sim card is trying to assimilate your phone to China's networks, your VPN will be actively blocking parts of it.
This will result in a slow internet connection and apps that barely work. I found this out the hard way, but luckily many sim card providers in China know about this problem and will be able to assist you if you make this mistake.
Now, on to You
Having a VPN is vital for any expat living in China. Without it, you will not have access to news, videos, and apps outside of Mainland China. With many VPN services to choose from, it is important to make an educated decision based on speed, price, reliability, and trustworthiness. If possible, you should download a VPN before you arrive in China.
Once you arrive in China and meet fellow expats there, they can give you more recommendations on which VPN service to use and which VPN servers are best for accessing streaming sites such as Netflix and Hulu.
Using the internet in China can be frustrating. Even if you have the best VPN in the world, you can still experience slow internet speeds and days when every VPN in China seems to be throttled.
Patience is sometimes needed when using the internet there, but by using a VPN you can ensure that you can still access the same websites you enjoyed back in your home country.
Having a reliable, secure VPN connection will help your time in China be more comfortable and rewarding.