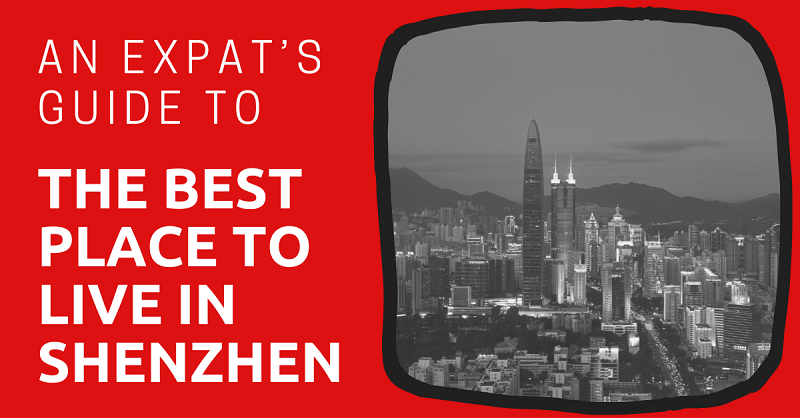 For many expats, the commute becomes the number one factor in selecting a place to live. Whether trying to get to the office or get the children to school, proximity to these key locations will be a major deciding factor in your hunt for the perfect Shenzhen home.
Other factors include the general cost of living in the area you are considering, outdoor amenities like parks, gardens, and beaches, and access to expat-friendly restaurants, shopping, and nightlife.
We've considered these factors and are recommending the best places based on some standard expat profiles.
This article will take approximately 15 minutes to read. Don't have the time right now? No worries. You can email the ad-free version of the article to yourself and read it later!
Shenzhen on a Map
The most popular Shenzhen city areas stretch from north to south along the western coast of Shenzhen proper. What once was a quiet beachside village has rapidly developed into a sprawling metropolis that offers many diverse places for expats to live.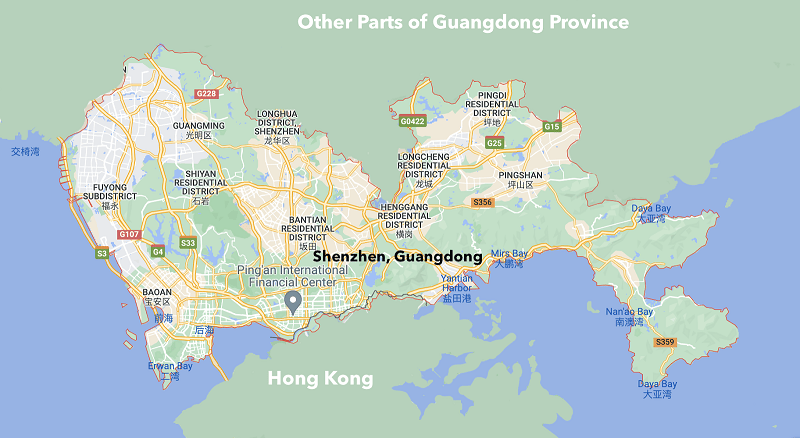 From the quiet beach life in the eastern suburb of Yantian to the hustle and bustle of central Futian, to the peninsula or Shekou, the "expat bubble", Shenzhen has something to suit nearly everyone.
Shenzhen's Districts
Shenzhen is now divided up into nine administrative divisions and one "new district": Luohu, Futian, Nanshan (Qianhai), Yantian, Bao'an, Longgang, Longhua, Pingshan, Guangming, and Dapeng. Each of these is divided up into between 3 and 11 subdistricts.
The population of Shenzhen is densely concentrated in the west along the coast, and along the border with Hong Kong. With the majority of expats living in Futian and Nanshan, with a new boom being seen in Bao'an.
These areas might be the objective "best" places to live in Shenzhen, but there is still a lot to consider before signing a lease. Shenzhen is a young, vibrant, and growing city with many great areas to live in. Cost of living in China is rising, but Shenzhen still has very affordable options along with luxury ocean-view villas.
If you choose to live in the outer eastern districts, you might consider getting your chinese driver's license and tackling the highways, but give yourself time to adapt to driving in China. If driving is not your style, the Shenzhen Metro is pretty great, with lines reaching all the outer burbs.
Futian District
The small district of Futian is the city's Central Business District and one of the city's most expensive districts. This vibrant area is home to many of Shenzhen's financial and government institutions as well as the Shenzhen Convention Center. Professionals working in Shenzhen's world of big business might choose to live in Futian.
Some of the city's best restaurants, bars, entertainment complexes, shopping, and nightlife reside in Futian district. Expats and locals flock here for the singles scene and after hours entertainment.
The area around COCO Park Shopping complex is particularly popular and has the most sought-after apartments in the city. Many young, single, professional expats choose this area for the vibrant, urban atmosphere.
Some of the city's best green spaces can also be found in Futian. Lizhi "Lychee" Park boasts a botanical garden and a tranquil lake that offers a respite from the bustling streets around it.
The Huanggang Port border checkpoint is located here, providing quick access to Hong Kong and the high-speed train which takes just 15 minutes but has been indefinitely closed due to Covid restrictions.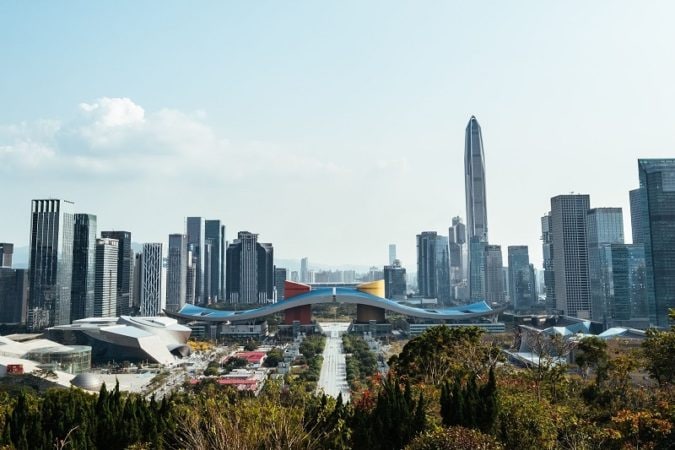 While there are a good number of international schools in the district, family sized apartments are extremely expensive here and most expat families opt for the more family-friendly Nanshan district.
Most of Shenzhen's universities are located in Futian, with some in Nanshan. This makes it hard to live close by if you are on a student budget, you might find yourself sharing an apartment or even living the dorm life! If you are living in China with the student X visa, you are able to rent an apartment and legally sign a lease.
Cost of living in Futian is higher than other districts in the city with a one bedroom apartment averaging 6,000 – 8,000 RMB. 2 – 4 bedrooms are not as common here and will set you back 11,000 – 25,000 RMB per month on average.
Pros
Convenient for those working in the Central Business District.
Bustling city life including dining, shopping, and nightlife.
Cons
Highest cost of living in the city, especially for families.
Notorious rush hour traffic.
Luohu District
While being right next to flashy Futian and centrally located, Luohu is an older no-frills part of the city, known for worn down buildings and less expensive housing. If you're on a budget, you can find an apartment here at a significantly lower cost than in other areas.
Expats typically shy away from this area, however, due to its more traditional Chinese way of life and gritty vibe and is even known to be a bit unsafe with pickpockets targeting the border crossing area.
While Luohu may be a little less expat-friendly than Futian, there is no shortage of things to do in this district. Major shopping malls in the district, including Luohu Commercial City, MixC, and Dongmen Clothing Market have found a home here and dining and nightlife options are prevalent.
Some Luohu residents choose to live in this area due to the convenient commute to Hong Kong. The border checkpoint here is the most trafficked route to the city and some choose to make the commute daily. It is also home to the SEG Electronics Market and other wholesale shopping areas frequented by business travelers.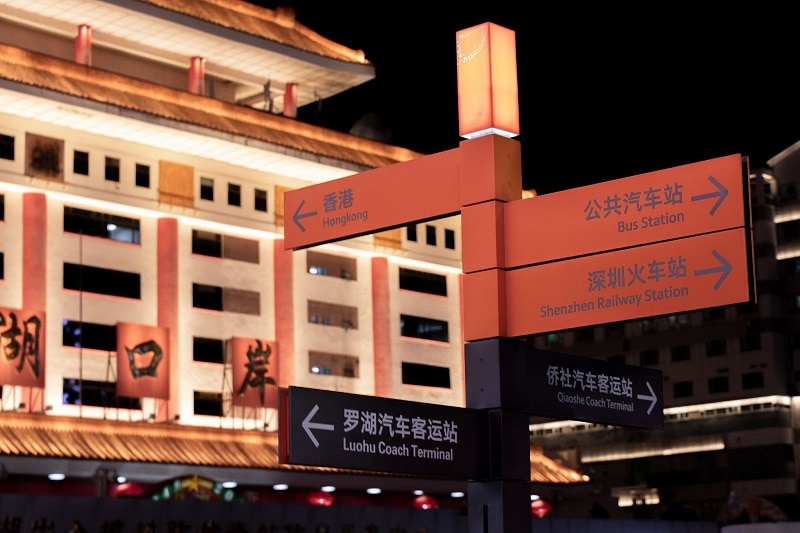 Wutong Mountain lies within a national park in Luohu and is a popular destination for hikers looking for fantastic views.
Cost of living in Luohu is comparatively low with average one-bedroom rents averaging just 3,000 – 5,000 RMB and 2 bedrooms or more averaging just 5,000 – 7,000 RMB.
Pros
Less expensive cost of living.
More authentic Chinese way of life.
Cons
Older apartments and facilities.
Less expat friendly way of life.
Nanshan District
The pretty western peninsula of Nanshan – the "garden district" – is the most popular area for Shenzhen's expat community. Known for its green spaces and family-friendly amenities, expat families tend to be drawn to Nanshan.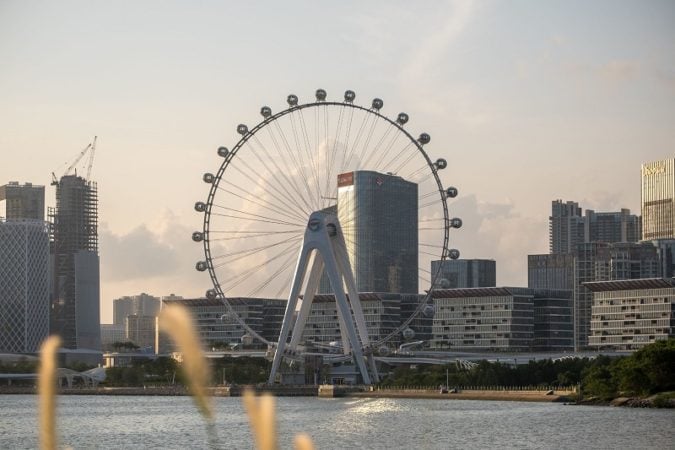 The district also puts expats in close proximity to high-tech jobs and International schools. Some of China's largest tech companies and other international companies have a home in Nanshan including Tencent and Huawei. Popular residential complexes for families include Jingshan villas and Coastal Rose Garden but rents are some of the highest in the city.
Shekou
Just on the edge of Nanshan district, Shekou Subdistrict is quieter and more green than other areas in Shenzhen but still has plenty of shops and restaurants, high-rises and entertainment options, and a connecting port to Hong Kong and Macau. It is also the most popular area for expats to settle down in Shenzhen.
Many of the district's international schools are based in Shekou, a key factor in drawing in expat families. The "expat bubble" can feel very real in Shekou, however, and residents can feel cut off from the rest of the city. Those who are interested in experiencing a more authentically Chinese way of life may be turned off by all the foreigners in Shekou.
Overseas Chinese Town
An oddly named area in Nanshan district, OCT or Overseas Chinese Town, is home to many local tourist attractions, holiday resorts, shopping and amusement complexes. The area is also quite beautiful, modeled after Western-style communities with walking and biking paths and side streets lined with trees and parks. Apartments here are high-end and tend to attract local young, sophisticated professionals.
One bedroom apartments in Nanshan are less common in this family-friendly district but average around 5,000 RMB. 2 – 4 bedrooms in apartments or villa-style housing average from 11,000 – 25,000 RMB.
Pros
Close to International Schools and High-Tech Jobs.
Family friendly apartments and amenities.
Excellent green spaces.
Cons
High cost of living.
Can get stuck in an "expat bubble".
Far from the rest of the city.
Bao'an District
Massive Bao'an is an up-and-coming area that has begun to attract more expats in recent years. Thanks to the easy commute between Nanshan and Bao'an, more expats are choosing the lower rental cost of Bao'an over the convenience of Nanshan.
Once only a landscape of factories, this area is rapidly developing, especially in the area of Qianhai CBD. COCO Park is a popular destination for dining, entertainment, and shopping.
Frequent travelers will find the Bao'an International airport particularly appealing and golfers will appreciate the many golf courses in this area frequented by high-rollers.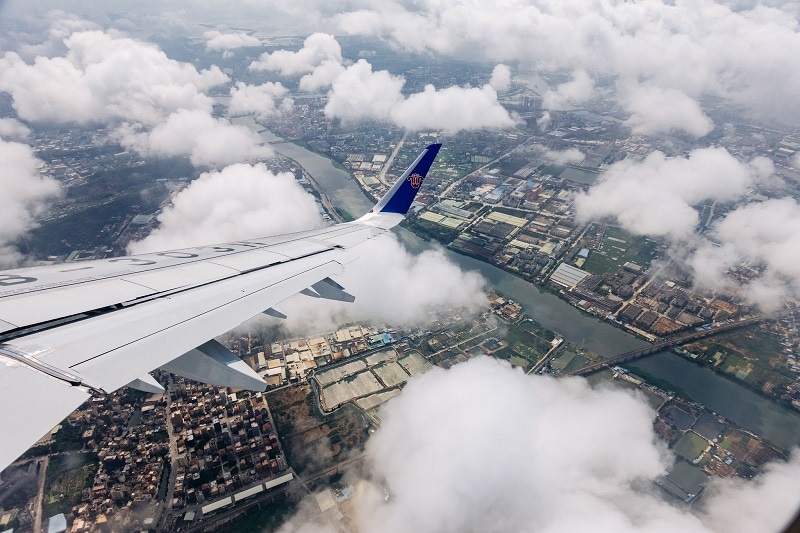 Bao'an has a relatively low cost of living with one bedroom apartments averaging 2,500 – 4,000 RMB and larger 2 bedroom + units averaging just 5,000 – 8,000 RMB.
Pros
Low cost of living
Short travel to Nanshan
Home to the city's only international airport
Cons
Not as popular with expats
Far from the center of the city
Yantian District
Shenzhen lies along the coastline and the district of Yantian is known for its beaches, particularly the largest beach – Damesha 大梅沙. While far from the city center, Yantian offers inexpensive rents and a quiet beachside life. Western food options are limited this far out and transportation is more of a challenge but the beach lifestyle does appeal to some expats.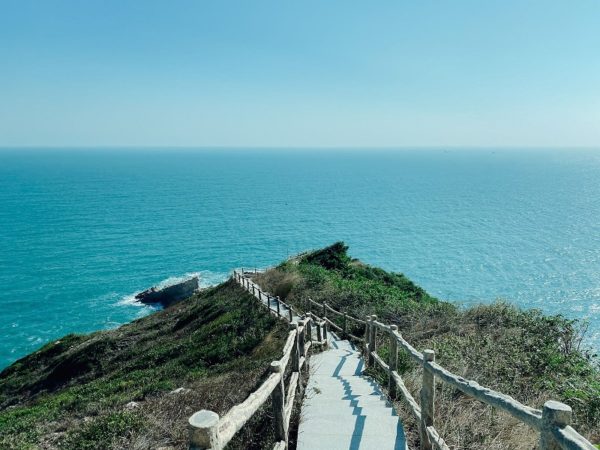 Apartments are incredibly affordable in Yantian. A one bedroom averages just 2,500 RMB but larger accommodations in villa style housing is hard to find and will cost upwards of 25,000 RMB per month.
Pros
A quiet, beachside lifestyle
The cheapest rents in the city
Cons
At least a 30 minute commute to other parts of the city
Limited western options for expats
Longhua District
The geographically central Longhua should not necessarily be overlooked just because it is not very international. According to many, it is the next district on the rise after Bao'an. It is actually fairly convenient for those who live there and need to commute to Nanshan or Futian, a 30 minute drive will get you to most places downtown and the rent will be much lower than more popular areas of the city.
With the Jiulong Ecology Agriculture Garden and the Yangtaishan Scenic Area really nearby, the area is flush with green space and a dream for weekend hikers. Several shopping and dining locations like TT Mall will make it easy to get coffees and sandwiches when you need a bit of comfort as well.
Cost of living in Longhua is low here with one bedrooms averaging from 2500 – 4000 RMB and larger apartments 4,000 – 6,000 RMB.
Pros
A quiet, green lifestyle
Some of the cheapest apartments close
Not too far from downtown
Cons
At least a 30 minute commute to other parts of the city
Limited western options for expats
Possible harder to find other foreigners nearby
Longgang, Pingshan, & Dapeng Districts
The expanse of space in Shanzhen's east used to be one large administrative area known as Longgang District, but was split into three separate districts.
Pingshan became its own district in 2016. While housing is very cheap and abundant, foreigners who decide to live in this very local part of town will have little access to western comforts and might find themselves quite lonely and possibly uncomfortably foreign.
Dapeng New District was created in 2011 and is a special ecological zone which is a beautiful destination to visit the stunning coastline and beaches. It is more than one hour's drive from the CBD in Shenzhen and that is without traffic. Very few people live there.
Longgang itself is slowly becoming a viable option for expats in Shenzhen. Development here has been rapid with many housing options that go for much lower prices than other areas. While dining, shopping, and entertainment options are more limited here, there is now a COCO Park Longgang to provide shopping and dining options.
Cost of living in Longgang is low here with one bedrooms averaging 3,000 – 5,000 RMB and larger apartments 5,000 – 7,000 RMB.
Pros
Low cost of living
Great views of the coast
Cons
Long commutes to other parts of the city
Limited Western dining and entertainment options
Now, Onto You
Shenzhen has so much to offer expats. From living like a local on a budget in Longgang, to the busy life of a businessman in Futian to the residential family life of Nanshan, Shenzhen really has something for everyone.
As you are making your decision on where to settle down in Shenzhen, consider which area best fits your lifestyle, budget and needs. Spend some time exploring the city and you're sure to find a place that suits you.
While many things are restricted in China at the time of writing, and moving there right now requires some careful planning, we just know the world will bounce back from the pandemic very soon and Shenzhen will be waiting!