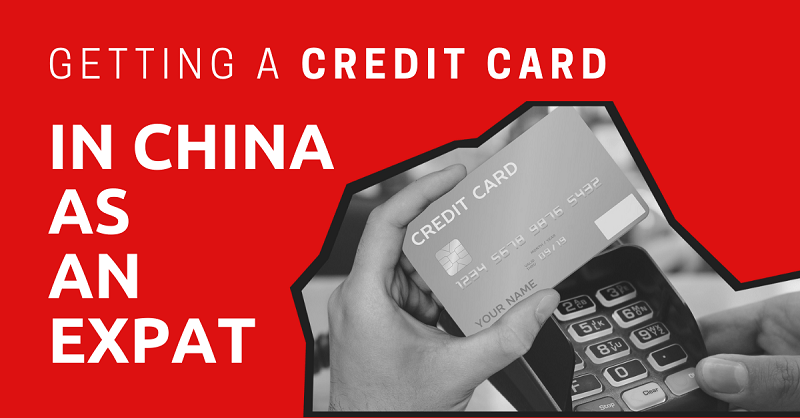 Credit cards have always been popular with travelers, offering a portable and safer form of payment accepted across many countries, with the financial flexibility to respond to unforeseen events and protection if the card is lost or stolen. For expats too, it can be useful to have plastic in your pocket. However, in China getting credit as a foreigner can be challenging.
In this article we'll explain the pros and cons of using credit cards in China, what you'll need to get one, and what options are available to expats. We address the future of credit in China's predominantly digital currency landscape. Most of all, we hope to help you decide if you really want to jump through the hoops of applying for one to begin with.
This article will take approximately 21 minutes to read. Don't have the time right now? No worries. You can email the ad-free version of the article to yourself and read it later!
China's History with Credit
Credit cards have been around since 1950, when a businessman called Frank McNamara was embarrassed to find that he didn't have enough cash to pay for his dinner. That was the beginning of Diner's Club. In 1958 American Express gave the concept an international dimension, and for most of us credit cards have been part of everyday life since.
However, in the 1950s China was recovering from war and building the People's Republic. It wasn't until 1978 that the Bank of China began acting as an agent for international credit cards, and in 1985 that they issued the nation's first homegrown credit card.
This historical background means that China has to some extent skipped the plastic era and gone straight from cash to digital payments. Nonetheless, nearly 8 trillion yuan was spent using credit cards in 2020, and cards are widely accepted in shops, restaurants, and businesses across China.
Benefits of a Credit Card
There are three main reasons you may wish to have a credit card in China:
Financial flexibility
However careful and well-organized we are, life can always throw the unexpected at us. Your phone or laptop might need an urgent (and expensive) repair, or an emergency back home might mean booking a flight you hadn't budgeted for. A credit card can offer the flexibility to handle these unplanned expenses.
Building Up Credit
Banks consider a number of factors when offering loans. Holding a credit card and using it responsibly over a number of years is a very good way of demonstrating that you are a good credit risk. If you are likely to be in China long enough to apply for a mortgage or a business loan, then previous history with a credit card can be a big help.
Discounts and Loyalty Schemes
Credit card companies will often give discounts as a reward for using their card to make purchases. They also partner with other organizations on loyalty schemes: for example, buying tickets from a particular airline is rewarded with "air miles" to set against the cost of future flights. Canny use of a credit card can deliver big savings.
Costs of a Credit Card
Using a credit card can come with costs as well as benefits. Most companies won't charge interest if you clear the balance every month, but once you fall behind, the charges can mount very quickly.
Prior to 2021 credit card interest rates were capped by China's central bank, the People's Bank of China (PBOC). Rates were fixed at between 12.775 percent and 18.25 percent. These limits have now been removed, and the expectation is that smaller banks will compete with bigger players by offering lower rates. So it might be worth shopping around for the best deal.
Most cards have an annual charge, ranging from RMB 300 for an ordinary card to RMB 4000 for a top of the range platinum card. However many banks will waive the fee for the first year as an introductory offer, or waive it if the card is used a certain number of times during the year.
Getting a Card
Realistically the best credit card for you in China may be "the one you can get."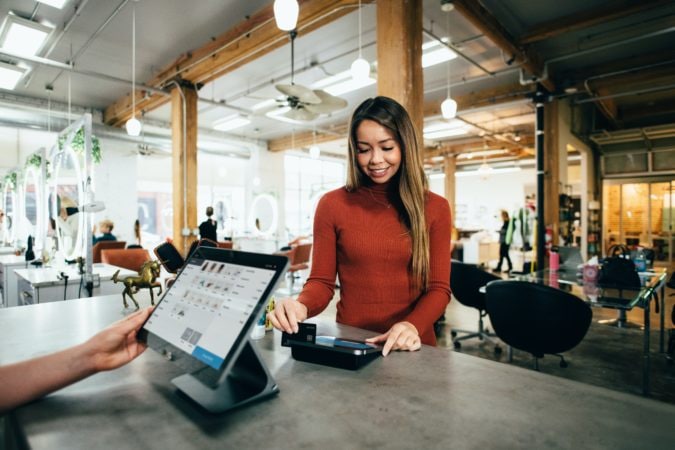 Foreigners are assumed to present a high risk of default, on the basis that you might return to your home country leaving your debts behind. It's much harder to get credit than it is for locals, and difficult to find out the rationale by which decisions are made: you can present with exactly the same circumstances at different banks, and get different results.
Requirements
As an absolute minimum, you will need to hold a Work (Z) or Business (M) visa. If you're on a student or tourist visa, then you have no chance of obtaining credit at all. Don't forget to bring your passport when you go to apply!
You will need at least two years of pay stubs or evidence of business income, and the more you have the better. While no banks will state a minimum salary requirement to obtain a credit card, note that a low salary will likely reduce your chances of success.
You'll also need your work permit, work contract (if applicable), residence permit, proof of address, and tax records. If you don't have your tax records, you can ask your local tax bureau, and they will provide you with the information once you've supplied the necessary paperwork.
You will probably need to be able to speak, read, and write Chinese with reasonable fluency. You might get away with bringing a Chinese friend to interpret, but you will need to understand the paperwork you are signing, and may need to write a statement confirming you understand. Lack of proficiency in Chinese is likely to count against you, although sponsorship by a Chinese spouse can help.
If you're working, then your employer will need to be a Fortune 500 company, or equivalent. A large company gives reassurance that they can be chased for your debts if you default. Alternatively, if your employer is a major client of the bank, that might make the difference. It's worth speaking to your company and finding out which banks they have relationships with, and whether they can support your application. Of course applying to a bank where you have held an account for some time can also be an advantage.
Every bank applies its own criteria, so you may not need every scrap of paperwork for every bank, but it's better to come prepared than be sent away because you're lacking a single document.
The Application Process
You can simply turn up at your chosen bank and apply; there's no need to make an appointment. The process might take some time however, so it's wise to arrive early, and avoid lunchtime.
You're likely to be asked some initial questions, such as why you want a credit card. A safe answer is to say that you are committed to China long-term and want to build up your credit rating. If you pass this screening then it's time to sit down and fill out the application forms, and produce all the documents you've brought with you.
Once all the paperwork has been completed, you will need to wait a week or two. You are likely to be contacted as part of the verification process: this may be in the form of a phone call, an SMS, or an email. After that, you will be notified of whether or not your application has been successful.
If you've been turned down, there will be no explanation or right of appeal. All you can do is try another bank, or come back in a year's time to see if you are looked on more favorably.
If you are successful, you will need to activate your card. This may be done online, or via cellphone.
Application Checklist:
Passport with M or Z visa
Work contract OR information about your business
Evidence of income (at least 2 years)
Work permit
Residence permit
Proof of address
Tax records
Cellphone
Card Networks and Card Issuers
It's important to understand the difference between a card's issuer and the credit network it uses.
The issuer is the bank which actually gives you the card and the credit which goes with it. Since it's their money you are borrowing, each bank will make their own decision as to whether to issue a card. If you're turned down by one, it's still worth trying other banks. See below for a list of major banks in China.
Credit networks are what makes credit cards useful; it's the little symbol that tells you where a card will be accepted. Visa is the world's leading brand, with over 44 million merchant locations in 210 countries and territories. Unfortunately, while it's widely accepted in China, it is not issued by Chinese banks. Nor is the second biggest, MasterCard, though they have been approved by PBOC to prepare to enter the market.
In fact, until recently the only network used by Chinese banks was UnionPay. This is China's own network, based in Shanghai and owned by the state. The good news is that it is now the world's biggest network by volume of sales. The bad news is that nearly all of these sales are in China, so your Chinese credit card will be of more limited use back home.
UnionPay is constantly expanding its network. It's accepted in over 170 countries, and is rapidly becoming the leading player in southeast Asia. However it has a long way to go in Europe and North America. If you are able to maintain an account and a line of credit in your home country too, this is likely to be better than relying on a UnionPay card when you're back there.
Major ฺฺBanks Issuing Credit Cards in China
Choosing a bank in China is a bit more subjective than in other countries. All Chinese banks are very similar in their offerings as they are all state-owned and operate under very strict guidelines. So while you might be used to judging a bank based on its special offers, perks, benefits, website functionality, and other financial advantages in your own country, in China, you might think about other factors.
As long as you choose a major bank, like the ones listed below, you will find the banking experience and financial benefits all quite similar. So you would be better off choosing a bank which has a major branch very close to your home and/or office. Choose a bank where the staff don't look terrified to deal with a non-Chinese person's paperwork. Remember that you might need to apply at a couple of banks before you are accepted.
Industrial and Commercial Bank of China (ICBC)
ICBC is not only China's biggest bank, but the world's. In fact the top four banks globally are all Chinese. Bigger banks have more branches for convenience and are more internationally focused, so represent your best bet of getting approved. ICBC offers a range of credit cards including a Global Travel Mastercard and dual currency options, as well as a pleasingly clear application process.
China Construction Bank (CCB)
CCB has in recent years been focusing on improving its acceptance rates for credit card applications, particularly for younger customers. As China's second biggest bank it's certainly worth considering.
Agricultural Bank of China (ABC)
Despite its name, ABC is not just for farmers, but offers a full range of services including credit cards. Among these is a "Quasi-credit card", which combines the functions of a debit card but with low credit limits, so customers can build their credit score. If you're in Guangdong, you can apply for a Gourmet Card promising "value-added" fine dining in the city.
Bank of China (BoC)
China's oldest native bank, established in 1912, has been replaced as the central bank by the People's Bank of China (PBoC), but is still a major player. They offer a substantial range of cards, including a "Taobao Campus" card.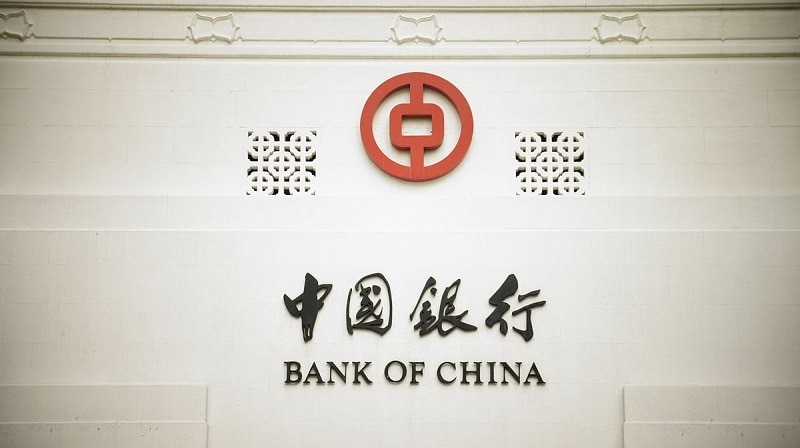 There are local cards offering discounts at restaurants and malls not just for the big cities, but for provinces such as Shaanxi, Zhejiang, Guangxi and Yunnan.
Hong Kong and Shanghai Banking Corporation (HSBC)
HSBC was founded by a British trader in Hong Kong in 1865, so it's always been internationally minded, and may offer the best bet for a foreigner in China trying to get a credit card. Perhaps surprisingly however the information on their website about credit cards is in Chinese only. Current products include a "Weekend +" offer promising big discounts on shopping, and coupons for "extraordinary lunches".
Bank of Beijing
While the Bank of Beijing is based in the capital, it has branches everywhere, so don't be put off by the name. Their products include the intriguingly named "Love Card", a dual currency card which makes a donation to charity every time you use it.
Tips and Tricks
Be patient in Chinese banks. While things might seem slow and tedious at first, after some time in China, you will start to realise that their systems do work and often you can get stuff done way more efficiently than back home. For example, remember waiting 7-10 business days for your new bank card to arrive in the mail? In China, that will often happen right there and then!
Name and Address
One perpetual problem for expats in China when it comes to finances is how your name is recorded. The Chinese convention is for family names to be written first, but foreign names can be put in either order. This can create difficulties: I had two bank accounts but couldn't link both to the same digital payment app, because clearly "Andrew Dominic Killeen" and "Killeen Andrew Dominic" could not be the same person, despite having the same date of birth, telephone number, and passport number…
Be mindful of this when filling in forms, and check how your name will be displayed on the card. The space on the card is designed for names of three characters, so you may need to agree on an abbreviated version.
If you're lucky enough to be approved, your card will be sent to your address. You'll need to make sure someone is there to receive it, otherwise it may be returned and all your efforts will have been in vain!
Using Your Card
China is rapidly shifting from "magnetic strip" cards, which need to be swiped through a machine, to "contactless" cards, which only need to be held in the vicinity of the terminal.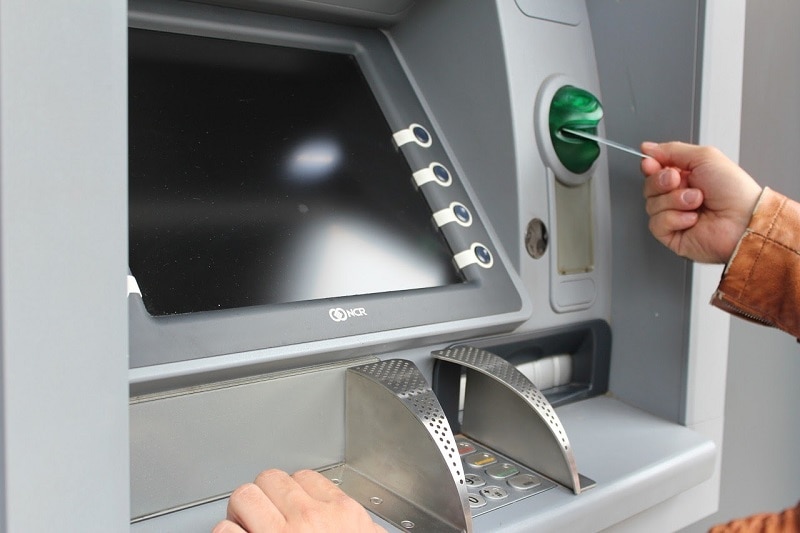 Any new card you receive is likely to be contactless, so you can avoid the embarrassment of holding up the queue in the 7-11 at lunchtime! You may find that more old-fashioned outlets will still insist on you signing the payment slip, even though it's not required by the bank.
Linking your card to WeChat & Alipay
For full convenience you can link your card to your Alipay and WeChat Pay accounts. Here's how:
Alipay:
Tap the "Me" button
Select "Bank cards"
Tap "+ Add cards"
Enter the long number on the front of your card
Enter your telephone number (make sure it's the same one you gave the bank)
Read the "Service Agreement" and check the box to say you agree
You should receive a code as an SMS message.
Enter the code, and your card is linked
WeChat Pay:
Tap the "Me" button
Select "Pay"
Tap "Wallet," then "Cards"
Tap "+ Add Bank Card"
Enter your six digit password
Enter the long number on the front of your card
Enter your telephone number (make sure it's the same one you gave the bank)
Read the "Service Agreement" and check the box to say you agree
You should receive a code as an SMS message.
Enter the code, and your card is linked
Alternatives
If you're not successful in getting a card, there are other options to meet your need for plastic.
Prepaid Cards
It's possible to get a "credit card" for which you pay a deposit to cover your credit limit. What is the point, you may ask, and how does it differ from a debit card? Firstly, it's a good way of building your credit. If you use the card and keep up the payments, the bank will be more likely to give you genuine credit in the future. Secondly, these cards are technically credit cards, and can be used in situations where a debit card can't (for example, deposits for car rental.)
Foreign International Cards
If you have good credit in your home country, it may be easier for you to get a card there which you can use in China. Of course, international money transactions come at a cost, but there are cards which are specialized for global travelers where these costs are significantly reduced.
The Future of Credit Cards
China's early adoption of digital payments has shifted control of financial services from banks to tech companies. With Alipay offering cheap credit through its Huabei virtual credit card, does plastic have any future?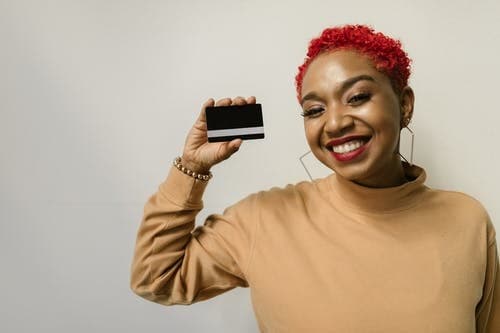 The banks certainly want to make sure it does. Credit cards are a lucrative line of business for them, and they will continue to offer incentives and make applications easier. The government is also wary of the availability of cheap and easy credit. In September 2021 Beijing ordered Ant Group, which owns Alipay and Taobao, to split off its lending businesses into a separate company, and to give its credit scoring data to the state.
While credit cards remain less popular than digital apps for day-to-day use, credit card spending in fact boomed in China between 2013 and 2019. The growth has now leveled off, amid concerns about a bust following the boom. However, it appears that credit cards are here to stay, for the foreseeable future at least.
Do I Need a Credit Card?
It is worth asking whether you need one. With digital payments and debit cards doing most of the money work for you, are the costs and paperwork of a credit card even necessary?
Digital Payments
For everyday convenience, digital payment platforms are easier to use and accepted more widely. You will almost certainly already have WeChat on your phone: it's the ubiquitous social media app used for everything from work to arranging social meetups to sharing jokes. If you tap the "Me" tab in the bottom right corner of the screen, you'll see "Pay" at the top of the menu. Link it to a bank card, and you're good to go!
It's also worth downloading the Alipay app. While both apps are accepted in most places, Alipay is more often used for business transactions, while WeChat makes it easy to give small amounts of money to friends. Whichever you use, you simply scan the appropriate QR code, and enter a PIN to confirm the payment. You'll find QR codes even on street food stands; you can't pay for your morning jianbing with a credit card!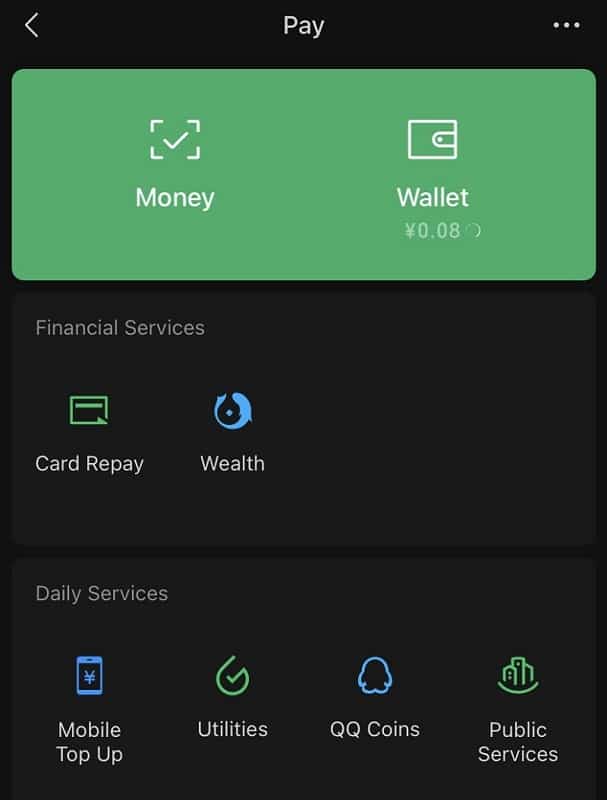 You can get the best of both worlds by linking your credit card to your Alipay or WeChat Pay. See below for detailed instructions.
Debit Cards
When you open an account with a bank in China, you will be given a debit card. While this looks identical to a credit card, you will of course only be able to spend money you actually have in your account. However you can use your card for payment in shops and restaurants, as well as drawing money from an ATM. For most people, especially if you are only planning to be in China for a couple of years, this will be enough.
Other Forms of Credit
If you need money for a specific purpose, rather than for general financial flexibility, then a bank loan is likely to be a better option.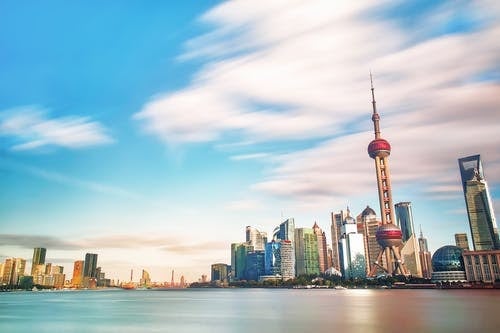 Interest rates are significantly lower, and if you keep up repayments then you will have established a good credit rating should you choose to go for a credit card thereafter.
Now, on to You
Whether getting a credit card in China is the right choice for you depends very much on your circumstances. You will need to convince the bank that you have a good, stable income, and either work for a major company or run a highly successful one. You'll also need to show that you are committed long-term to life in China. However, if you're only planning on staying for a few years, there are many other options open to you, and you are unlikely to miss having that plastic in your pocket.
If you do decide to apply for a credit card, persistence and patience may be needed. Good luck, and remember to spend wisely!