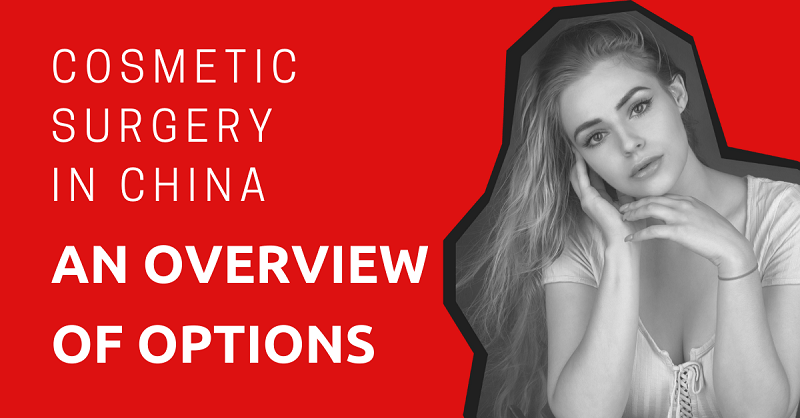 China has a thriving plastic surgery industry, which experts estimate will bring in an annual revenue of $48bn by 2023. With the rise in popularity of plastic surgery procedures, there has also been a rise in facilities offering everything from Botox to butt lifts.
Many people in China, especially young women, place a great deal of importance on being beautiful. While there used to be a strong stigma around getting cosmetic surgery, those feelings have changed dramatically in the last decade, with many in the public eye now admitting to having had work done.
The industry has grown at a rate of over 28% per year since 2013 with college-age women making up more than 50% of the market. These young women cite tough beauty standards in the job market and increased pressure from social media as some of the top reasons for going under the knife.
The rapid rise in the industry has both increased the amount of high-quality options available and unfortunately, also increased the amount of bad players in the market. According to a Global Times report, over 60,000 unlicensed plastic surgery clinics were in operation in 2019 who were responsible for 110 botched procedures per day including some widely publicized celebrity horror stories.
This article will take approximately 17 minutes to read. Don't have the time right now? No worries. You can email the ad-free version of the article to yourself and read it later!
Quality of Results of Cosmetic Surgery in China
While China does not yet have a reputation as a cosmetic surgery medical tourism destination, it does have the expertise, the money, the resources, and the practice (over 20 million people having work done every year) to soon be known as a world leader in cosmetic procedures.
Stunning Hainan Island is one of the places being set up to steal medical tourists from tropical Thailand with its beautiful beaches and top-notch medical facilities. They understand that medical tourism on the small island alone could bring in half a million medical tourists per year if they put the right (temping) conditions in place.
China knows the value of this industry and they are producing very high-quality results to prove their position. HOWEVER, China continues to have regulation problems and you get what you pay for. If you try to go too cheap, you run the risk of terrible results. Follow the tips below to find a reliable hospital and spend a lot of time looking at their before and after photos.
Common Procedures and Costs
Plastic surgery costs can vary considerably based on the surgeon and medical center you choose to visit but overall, prices tend to be lower than in Western countries. Compared to China's neighbor, and popular surgery destination, South Korea, prices in China are on average half to a third of the cost. In fact, prices for cosmetic surgery in China are very comparable to costs in Thailand, which is often considered the most affordable destination for medical tourism.
Below are some of the most common plastic surgeries available in China and their average prices as well as some of the most common minimally invasive procedures available.
Surgical Procedures
Over a million patients go under the knife in China each year with the majority receiving procedures familiar to foreigners. Just like in the West, nose jobs, breast augmentations, and facelifts top the list with the notable addition of the popular "double-eyelid" surgery. Surgeries are generally performed in a large, inpatient hospital setting under general anesthesia and higher costs are to be expected. Look for a surgeon who performs your chosen procedure as a large part of their practice and take a careful look at before and after photos to ensure they can deliver satisfactory results.
Breast Augmentation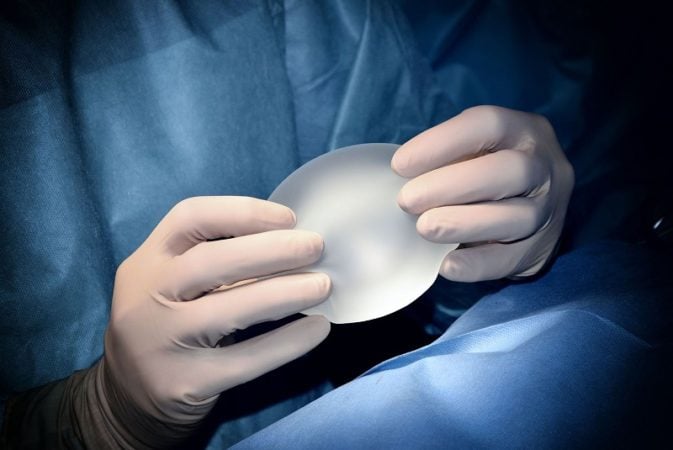 In this procedure, breasts are enlarged and reshaped through the implantation of soft shells either filled with silicone or saline. Chinese women tend to prefer a water-drop shape rather than the round ones preferred in the West so it's important to find a surgeon that is receptive to your personal preferences. It's also important to ensure your surgeon is using only the highest grade of implants to prevent complications down the road.
Average prices range from $3,000 – $5,000
Rhinoplasty
Reshaping of the nose, known as Rhinoplasty, is one of the most common procedures in China, especially popular with younger patients. Generally an outpatient procedure, there are several methods available that your surgeon may select based on your specific needs. For extensive reshaping, your surgeon may elect for an "open rhinoplasty" which requires an incision under the tip of the nose and a lifting of the tissues to expose the full nasal structure beneath. For less extensive reshaping, your surgeon perform "closed rhinoplasty" or a "tiplasty" if only the tip of the nose needs reshaping.
Average prices range from $4,000 – $6,000
Eyelid Surgery
Blepharoplasty or eyelid surgery can be performed to reduce bags under the eyes, remove saggy skin from the upper eyelid, or to create a "double-eyelid" in Asian patients. Procedures are often performed under local anesthetic with small incisions made along the lash line or the crease of the eye.
Average prices range from $1000 – $2,000
Facelift
Known as a Rhytidectomy in the medical world, a facelift seeks to tighten the skin and muscles of the face and neck. It is often performed in conjunction with other procedures such as a forehead lift or eyelid surgery to ensure an even appearance throughout the face. Patients over 40 with deep wrinkles and sagging skin are the best candidates for a facelift with younger clients being encouraged to look into less invasive alternatives like "thread" lifting.
Surgical facelifts are performed under general anesthesia and require several hours on the surgical table. Inpatient care will likely be required post-surgery.
Average prices range from $4,000 – $6,000
Tummy Tuck
Abdominoplasty or a "tummy tuck" surgically reduces the waistline and tightens loose skin in the abdominal area. Patients often seek this procedure after their abdominal muscles have weakened either through pregnancy or aging and weight loss through diet and exercise is no longer viable.
The procedure is performed under general anesthesia with an elliptical incision being made along the lower abdomen. The surgery requires several hours and full recovery can take several months.
Average prices range from $4,000 – $6,000
Minimally Invasive Procedures
Minimally invasive procedures represent over 80% of the plastic surgery market in China with many seeking these treatments as an alternative to going under the knife. These outpatient procedures are generally performed in smaller clinics rather than large hospital settings and can often be performed in an hour or less.
Botox
Generally used to reduce wrinkles and smooth out skin, botulinum toxin or Botox, is an injectable toxin produced by the same bacteria as found in botulism. The muscles around the injection site are paralyzed temporarily to produce the desired effects and results last anywhere from three months to a year.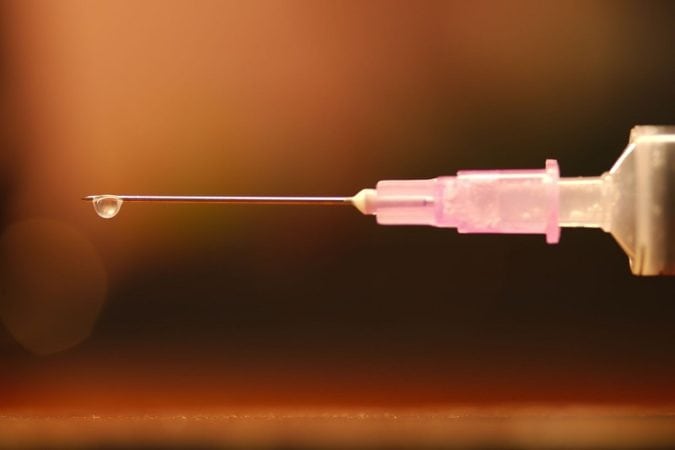 There are several brands available on the market and it is important to understand which one is best for you and to seek out a highly reputable doctor for treatment as many counterfeit products have been found.
Average prices range from $400 – $1,000
Fillers
Dermal fillers add volume beneath the skin which can "fill" deep wrinkles, add umph to the lips, increase the size of the nose bridge or cheeks, even treat scarring of the skin. Like Botox, there are several brands on the market and finding a reputable clinic is important to avoid any fake products or poorly trained doctors.
Over time, fillers will be reabsorbed into the body and will need to be reapplied. Results vary based on the type of filler used and the area of injection but typically dermal fillers will last around six to twelve months.
Average prices range from $500 – $1,500
Laser Treatments
Laser skin resurfacing and other laser treatments have surged in popularity in China in the last few years, with many local clinics now advertising procedures. Treatments can be done to reduce the appearance of pores, remove unwanted hair, and decrease melasma and acne scarring. Generally, a local numbing cream is applied and lasers are applied to the skin over one to three hours.
Average prices range from $200 – $1000
How to Find a Trustworthy Hospital
Industry trends highlight the need to do your due diligence before getting any work done in China. Take the following precautions into consideration as you research clinics and hospitals for your procedure.
Check the Hospital's Accreditation, Specialties, and Facilities
To ensure the highest quality of care, you'll want to look for a hospital with a Joint Commission International (JCI) accreditation. JCI is a US based non-profit that holds rigorous standards for their accreditation and their approval process looks into every aspect of the hospital including the cleanliness of facilities, the quality of the equipment used, and the standard of care offered by the doctors and staff. As standards are quite high, there are only 50 hospitals currently certified in China.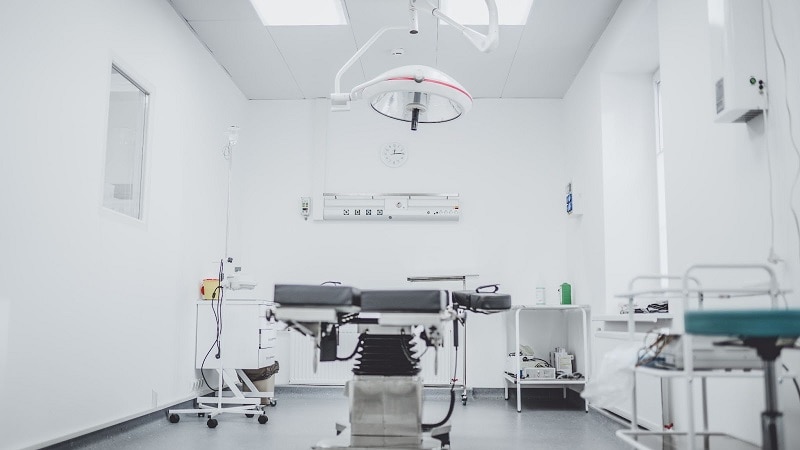 If the hospital is not JCI accredited you can also ask to see the ISO 9001 certificate to ensure it is a legally functioning business and look for associations with larger medical institutions like Johns Hopkins or Harvard Medical.
Beyond the accreditation, you'll want to look into the procedures the hospital specializes in to ensure they are capable of performing your chosen procedure successfully and have the latest technology and methods available. Reputable hospitals will stay up to date with the most recent medical developments.
The hospital's facilities are also important. Visit the facilities in person and ask to see the room you will be assigned to after surgery to be sure they are up to your standards.
Research Your Surgeon
The skills and experience of your surgeon are a vital component of a successful procedure. Look for a surgeon who is board-certified in plastic surgery. For example, a surgeon certified by the International Society of Plastic Surgery (ISAPS) or the American Society of Plastic Surgeons (ASPS).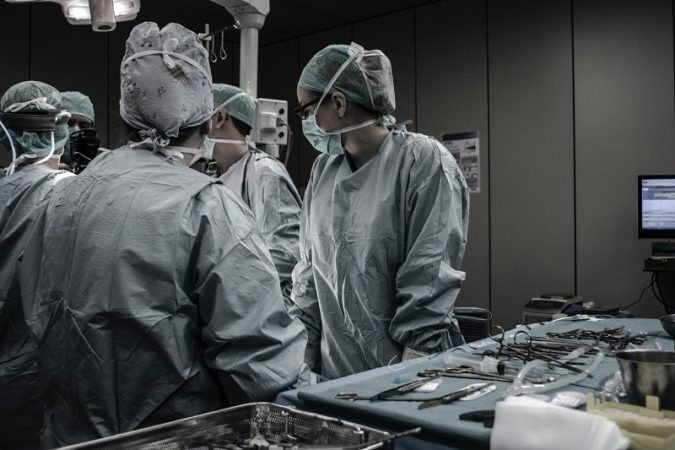 Ask to see before-and-after photos of previous procedures and read patient reviews to ensure your surgeon has a glowing reputation. If the surgeon you are looking into performs fewer than 100 of your chosen procedure per year, it is best to look elsewhere.
Ask Questions
Once you've found a hospital and surgeon that piques your interest, schedule an initial consultation. Come prepared for the consultation by researching your chosen procedure and understanding the most up-to-date options available. Don't be shy about asking your surgeon about recovery time and potential side-effects, the facilities in which your procedure will be carried out, and the equipment they will use, other procedures you may not have considered, even the surgeon's experience and credentials. It's important that you feel confident with your surgeon before moving forward and any red-flags that come up during this initial consultation should be an indication to move on.
Highly-Rated Hospitals
The following facilities come highly recommended by satisfied past clients. You can expect a high standard of education, experience, and expertise at these hospitals along with slightly higher costs than the average in China.
Beijing
Beijing has a wealth of hospital options for all of your medical needs. The majority of them will have a cosmetic surgery department so it might be worth talking to the staff at the hospital you are most comfortable with as a place to begin your research.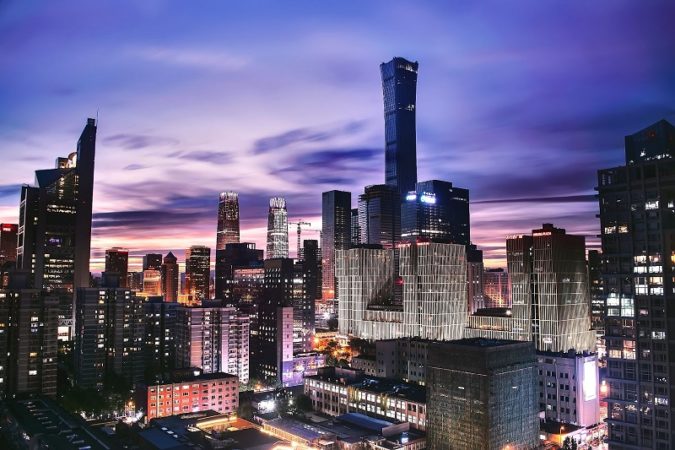 Beijing United Family Hospitals and Clinics – A JCI accredited institution offering a Western standard of care in plush facilities. Both surgical and non-surgical procedures are available including rhinoplasty, liposuction, breast augmentation, and cosmetic injections like Botox.
Oasis International Hospital – Stunning facilities with English-speaking staff and JCI accreditation. Limited procedures are offered.
Shanghai
Shanghai's hospitals and clinics run the gamut from the super posh to the questionably legal. Most large, International hospitals and VIP Wards have cosmetic surgery departments and are a good place to find a reputable surgeon, just look out for high price tags.
Shanghai United Family Healthcare – JCI accreditation with a wide-variety of procedures on offer ranging from non-invasive procedures to major surgeries.
Renai Hospital (International Medical Center) – With both plastic surgery and cosmetic dermatology departments, Renai's International medical center offers western-standard facilities at a lower cost than some other International hospitals.
Chengdu
Outside of Beijing and Shanghai, Chengdu has the most options for plastic surgery in the country and was even dubbed the "China's Medical Beauty Capital" by the China Plastic Surgery Association. There are several JCI accredited hospitals and many large hospitals with reputable specialized departments throughout the city.
Sichuan Huamei Zixin Medical Aesthetic Hospital – One of China's top plastic surgery hospitals, this large institution treats hundreds of patients per day and is popular with foreigners as a medical tourism destination.
Better and Better Aesthetic Hospital – JCI accreditation with cosmetic dermatology and plastic surgery departments.
Nanjing
Perhaps an unlikely place for medical tourism but don't dismiss Nanjing too quickly. The city has an Internationally renowned medical school and a JCI accredited hospital.
Arsmo (Nanjing) Aesthetic Hospital – A JCI accredited hospital since 2011, ARSMO operates a plastic surgery hospital, cosmetic dermatology clinic, as well as a dental department.
Language & Communication
At any of the large and reputable hospitals and clinics like the ones we listed above, the nurses and doctors will speak perfect English. These facilities cater to foreigners as well as wealthy Chinese people.
If you are in a smaller city or going to a less international clinic that catres towards only Chinese people, then you might have more trouble communicating, however, often it will just be a case of asking for an English speaking representative.
Being able to express your exact needs is so important, so we recommend factoring language ability into your prerequisites when researching your hospital. On your first visit or in your first email or web chat, if you can't get clear answers to your specific queries, move along.
Payment
Depending on the procedure, plastic surgery can set you back thousands of dollars even before you factor in recovery time and after care costs. Some hospitals offer payment plans, usually in a set of three installments with the majority up front. Discuss the terms carefully with your provider and have a native Chinese speaker read over the contract with a sharp eye before signing up for any payment plan.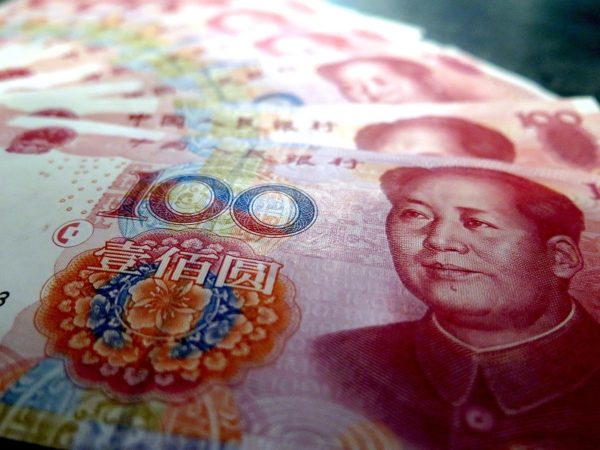 Payment by cash in RMB, by Chinese debit card, or Chinese credit card will be accepted everywhere and some larger hospitals may accept payments in foreign currencies. Digital payments are universally welcomed in China. Look for an option that offers the best exchange rate.
International credit cards are also accepted nearly everywhere but look out for processing fees and foreign-exchange fees from your bank. These can add anywhere from 1-3% to your final bill.
Insurance
Most plastic surgery is not covered by health insurance companies as it is considered elective surgery. In the majority of cases, expect to cover the entire cost of the procedure without the help of insurance.
In rare cases, the surgery may be considered reconstructive or otherwise medically necessary. Breast reconstruction after a mastectomy and breast reduction to correct chronic pain are the most common examples of plastic surgery that may be covered by foreign medical insurance. Birth defects such as a cleft palate are also commonly covered. Other medically significant concerns like patients that require eyelid surgery because of impaired vision may also be eligible for partial coverage from their insurance.
Now, On to You
Getting all the facts is important if you are considering getting plastic surgery in China. We hope that this guide has helped you understand the state of the industry and what it means for you as you go under the knife. Armed with the right knowledge and solid recommendations, plastic surgery in China can be affordable, safe, and effective.