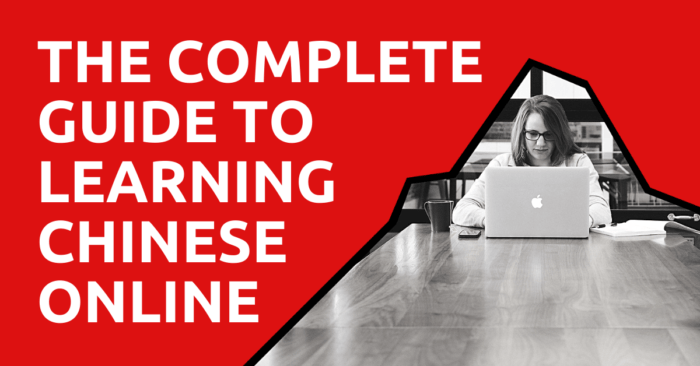 Deciding to learn Mandarin Chinese can be daunting, and even more daunting still is the abundance of online Chinese courses and resources available. It is easy to feel overwhelmed when trying to decide which of the dozens of resources to employ, especially when a lot of them ask for money to enroll in a course.
Through personal experience, I have narrowed down the online Chinese learning options to the few that I believe are the most cost-effective and worthy of consideration. This article will give an overview of the websites and resources that will allow you to learn Chinese outside of a traditional classroom.
Learning Chinese is a challenging task, but through these quality online resources, it will quickly become enjoyable, and you will find yourself being able to communicate in Chinese in no time.
In case you just want to start learning Chinese online right away, check out ChineseClass101.
This article will take approximately 31 minutes to read. Don't have the time right now? No worries. You can email the ad-free version of the article to yourself and read it later!
What is it Like to Learn Chinese Online?
Learning Chinese online can be more difficult yet more effective than learning in a classroom. When taking an in-person Chinese course at a language school or university, you have a teacher with whom you are able to practice speaking and listening to in Chinese during each class period. The teacher will also keep you accountable with homework assignments and will be able to correct your pronunciation and grammatical mistakes in person.
However, learning Chinese can feel like an impersonal process when you are in a classroom with dozens of other students, and you do not always receive the one-on-one attention you need to learn effectively.
When you learn Chinese online, you can go at your own pace, you do not have to move on to more advanced lessons until you are ready, and you can study at any time of the day. Online Chinese lessons are edited by multiple fluent Chinese speakers to make sure the content is presented as clearly as possible, and you can study each lesson as many times as you need to without worrying about deadlines or performing well in front of classmates or a teacher.
If you have an online tutor, you can get as much one-on-one time as you would like, and a tutor will be able to correct your pronunciation and grammar as you converse. This allows your conversational skills to rapidly improve.
Listening
Learning Chinese online is perfect for understanding how to listen to and comprehend Chinese. Online Chinese classes consist of videos or audio clips that you can listen to and mimic as many times as you need to. In addition to taking online Chinese courses, there are thousands of videos to watch that can improve your listening skills more than sitting in class for a few hours a week will.
Speaking
Using online Chinese courses to learn to speak is extremely helpful for improving pronunciation. Listening to online videos and imitating the sounds you hear will help you pronounce words correctly.
In addition to online videos, you can enroll in one-on-one tutoring lessons to practice speaking with a native speaker. Even in a classroom setting, it can sometimes be hard to practice correct pronunciation and conversation skills as the teacher does not always have the opportunity to spend time with each individual student.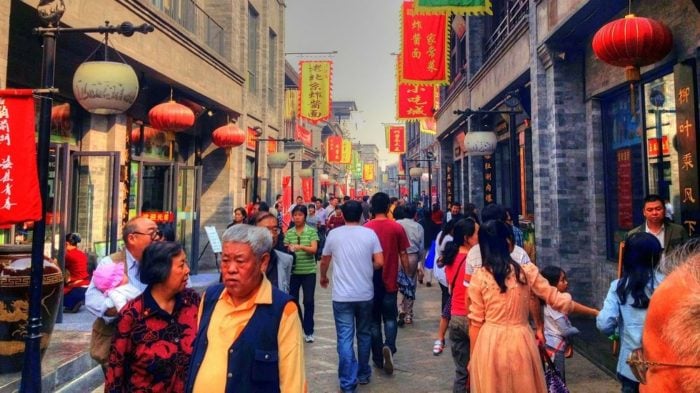 The online experience feels more personal and will allow you to practice speaking in private as well as allow you to speak with native speakers from around the world.
Reading
Learning how to read Mandarin Chinese online is just as easy as it is to learn to read in a classroom. Online courses as well as in-person courses make sure to teach beginners the basics of Chinese characters and give ample opportunities to practice reading.
In addition to online videos, there are thousands of online Chinese articles available from beginner to advanced level. You can watch many movies and TV shows with Chinese subtitles to practice your reading as well.
Writing
Writing Chinese characters is perhaps the hardest skill to learn online. Although there are plenty of online lessons that teach correct stroke order and how to write individual characters, most courses do not require you to hand-write homework assignments or essays. Writing, therefore, is something that is largely on the learner to study themselves.
Although most online courses do not focus on writing Chinese characters, it is highly advised that you still practice writing old and new vocabulary words on your own.
Pros and Cons
Learning Chinese online is not necessarily better than learning it in a classroom, and vice versa. For some people, learning Chinese in a classroom is more effective than learning it online, no matter how good the online courses are. For others, learning Chinese in a classroom is impractical when they do not have the time, money, or available transportation to attend a class multiple times a week across town.
Here I list the pros and cons of learning Chinese online. These are general pros and cons, and personal situations will vary depending on the person.
Pros of Learning Chinese online:
It is cheaper. Online courses range from being free to $30 a month to over $100 for an entire course. Enrolling in a language course at a university costs hundreds of dollars per semester to be in a class with dozens of other people, and buying needed textbooks requires even more money. Chinese language schools are also expensive, with prices exceeding $500 per month for a few private or small group lessons a week.
Online Chinese classes do not require travel. When I lived in China, I had to travel 45 minutes each way by subway to get to my Chinese class. When you enroll in an online course, you simply need to turn on your computer to start your lesson for the day.
It is more flexible to your schedule. You can learn Chinese any time you want to, whether that is during lunch breaks or in the evenings, and for 30 minutes a day or 2 hours a week. The choice is entirely yours.
Cons of Learning Chinese online
You may lack the chance to practice speaking with native Chinese speakers. Depending on the courses you enroll in, you may learn lots of new vocabulary and grammar structures and yet not be able to practice speaking with anyone.
You have to be self-disciplined. There is no teacher taking attendance, assigning homework, or expecting you to take tests. If you pay $30 for a month of lessons and yet do not complete any, then you will have wasted that $30.
You miss out on the opportunity to makes new friends and connections. Learning Chinese in a classroom setting can be very fun, and having conversations and activities with fellow Chinese learners is one of the highlights of learning the language.
Chinese Proficiency Test (HSK)
China has developed a standardized Chinese proficiency test. There are six levels to it, and it is designed to test the speaking, listening, and reading proficiency of non-native speakers.
This test is most useful to foreign students studying in China as well as those hoping to work in China. However, many people take the test simply to check their own level and to know how far along they are on their path to fluency.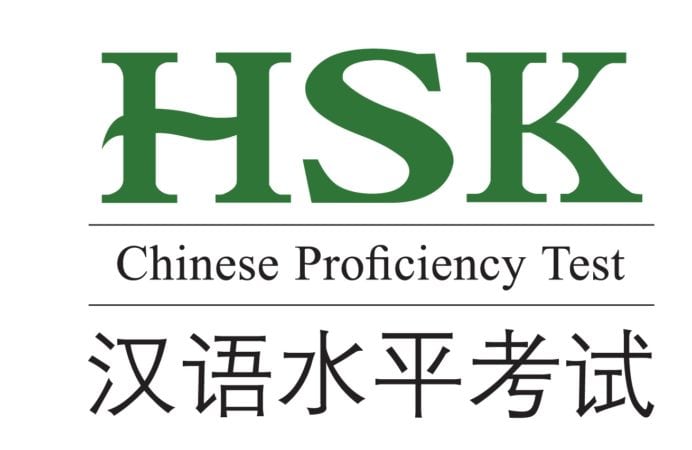 The first test level, HSK 1, tests how well an individual can understand and use very simple Chinese phrases. The first HSK test expects test-takers to know 150 words.
Each subsequent test expects the test-taker to know more and more words. The highest test level, HSK 6, covers 5,000 words, and passing the HSK 6 exam means the individual can easily comprehend written and spoken information in Chinese.
There are official lists of what words are needed for each exam, and the exams can be taken in most parts of the world.
I mention the HSK exams because for the rest of this article I will bring up HSK exam preparation and HSK levels.
Best Websites for Learning Chineses
Online courses are perhaps the most cost-efficient way to learn Mandarin Chinese. There are multiple types of online courses available, and their teaching techniques vary, allowing students to choose their preferred method of learning.
You can start learning it before your move to China.
Most online courses that I have come across offer a free trial period so you can determine which course is right for you. Their pricing is also very reasonable, with many courses amounting to less than $30 per month.
The following online Chinese courses are ones that I have personally used and found to be both cost-effective and contain high-quality content.
ChineseClass101
ChineseClass101 is an online Chinese learning course that offers more than 2000 lessons over five levels. One things I like about ChineseClass101 is that they do not follow the HSK levels. Although I think the HSK exams are a valuable tool in assessing your knowledge and helping you to reach concrete goals, I believe the list of HSK words should not be the only ones studied.
Therefore I appreciate that ChineseClass101 organizes their lessons based on their own subject matter (sports, weather, clothing, school, etc.) and not just based on which words you need to know to pass an HSK exam.

The Premium Plus package is one of the best deals for learning Chinese online as it includes access to one-on-one lessons with a teacher and a more personalized lesson plan in addition to all of the website's amazing lessons and learning resources.
Lessons
Each lesson consists of a dialogue that you can both read and listen to, a list of vocabulary for the lesson, lesson notes with important grammar words and patterns, a cultural insight into China, and a lesson transcript.
Each lesson's new vocabulary can be added to a flashcard deck for you to study any time you want. You can play the audio for each word at either full speed or half speed to practice listening to it and pronouncing it. Each vocabulary word comes with an example sentence so you can see it used in context. If you prefer to learn traditional characters (used primarily outside of mainland China) instead of simplified words then you can easily switch them over.
The grammar notes in each lesson focus on using a different word or phrase correctly. They provide a clear explanation and plenty of example sentences along with English translations.
The cultural insights are very important for a more in-depth study of Chinese. China's history and culture goes back thousands of years, and learning its history will help you better understand their way of speaking and writing.
After every few lessons, there is a practice test so you can determine how well you have learned the new words.
Package
ChineseClass101 has three packages available: Basic, Premium, and Premium Plus.
The Basic package is only $4 per month. It gives the user complete lesson access, in-depth lesson notes, and basic access on mobile devices.
The Premium package is $10 per month. In addition to what the Basic package includes, it also has line-by-line audio dialogue, HD video, and a whole range of comprehensive study tools such as a grammar bank, voice recording tools, interactive lesson quizzes, and more.
Premium Plus is $23 per month and provides an even more in-depth Chinese learning experience. Premium Plus gets everything that comes with Premium, and it also includes one-on-one access to a teacher, a personalized learning program, ongoing professional assessment, and assignments. This package offers a well-rounded curriculum that few other programs can compete with.
ChinesePod
ChinesePod is the perfect online Chinese course for those who want to learn Chinese while on the go. ChinesePod has over 4000 videos and audio recordings, and it is easy to download them and listen to them while driving, on a subway, cooking, gardening, etc.

ChinesePod sometimes feels more like a podcast, and the video hosts are excellent. Each of their video/audio lessons is high-quality, and it will improve your listening skills in no time. I find ChinesePod a really fun way to learn.
ChinesePod is divided into 7 levels. As with ChineseClass101, I enjoy ChinesePod because they do not exclusively focus on HSK exam words. However, they do include some courses that specifically concentrate on HSK vocabulary to prepare for the exams.
Lessons
Each lesson comes in the form of a video or audio clip. Depending on the level of difficulty, the speakers in the video will speak in mostly English, half-English half-Chinese, mostly Chinese, or all Chinese. Each lesson focuses on a specific subject like shopping, dating, or even a prenatal checkup or how to tell a food server that you are vegan.
In some lessons the speakers simply talk to each other and have a fun conversation about the subject. In other lessons, the speakers first play a Chinese dialogue and then explain the vocabulary words and grammar structure heard in the dialogue.
The lessons feel both fun and personal. Although the hosts in each lesson have specific vocabulary and grammar points to teach, they add in fun anecdotes and culture notes. Because many of the lessons feel like a conversation, it is entertaining and relaxing to listen to them.
Package
ChinesePod offers both a basic and a premium package. These can be paid monthly, quarterly, or annually.
The Basic package is only $14 a month and includes access to their complete lesson library, printable lesson notes, and access to HD video lessons. This package is perfect for someone who wants to use this just for listening to or watching these amazing lessons.
The Premium package is $29 a month. In addition to the Basic features, it includes lesson dialogue and audio review mp3's, grammar and sentence breakdown, custom vocabulary lists, access to the ChinesePod app, and an exclusive "Say It Right" video course (highly recommended!). The Premium package offers a more in-depth study option for each lesson. Instead of just listening to how to go to a prenatal checkup, you can complete assignments and enjoy a grammar breakdown for it.
Chinese Zero to Hero
Chinese Zero to Hero is a website that offers courses for HSK levels one through six. If you are preparing to take an HSK exam, or if you want to follow standardized lessons, then Chinese Zero to Hero is perfect for you. It is also a very cost-effective course.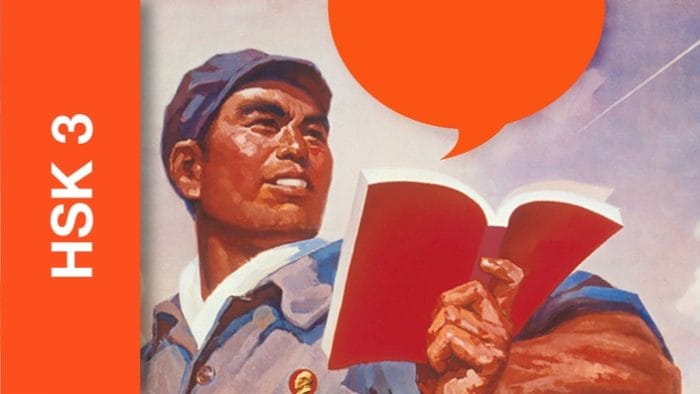 Chinese Zero to Hero offers many resources to help you learn to read, write, and speak Chinese in no time. Their courses are professional, and the layout makes it feel like you are completing an online college class. I personally really enjoy using Chinese Zero to Hero.
Enrollment in Chinese Zero to Hero requires that you purchase the HSK standard textbooks and workbooks. Although this is an extra expense, it is extremely useful to have a physical textbook to use and study from instead of relying just on what the online course provides. Because these textbooks are standard, many Chinese language schools around the world also use them.
Lessons
Each lesson contains multiple videos introducing the lesson's vocabulary, explanation of grammar points, and a breakdown of tricky parts of the lesson's dialogue. After each grammar video, there is a short quiz you can complete to check that you understood the content.
At the end of each lesson it gives you a printable list of the new vocabulary words so you can practice writing them. It also gives you an assignment to work with a language partner (it recommends using iTalki or Hello Talk to find a native Chinese speaker) to complete an activity (such as listing what your favorite hobbies are).
As for the homework assignments, it has you complete the workbook assignments for that chapter as well as writing exercises for each new grammar point. The answers to the workbook problems are then provided for you to check your work.
It is recommended that you spend one week on each lesson. In HSK 4, there are 20 lessons, so therefore it would take you 20 weeks to complete all of HSK 4.
Package
Chinese Zero to Hero offers multiple packages. Instead of paying per month or year, you pay for a package once and then you own it forever. Here is a list of their different bundles:
Ultimate Bundle –$219. All courses from HSK 1 to HSK 6 plus the "Path to Fluency" course. This includes 942 videos or 3 years' worth of study material. This equals out to about $6 a month!
HSK 1 to HSK 4 – $134. This includes 613 videos or 1 year and 4 months of study material.
HSK 5 and 6 Bundle – $109. This also includes the "Path to Fluency" course to be completed after HSK 6.
You can also buy individual courses which start at $40.
If you want a bundle that is not included, you can email them and they may be able to work out a deal with you.
Online Tutors
Having an online tutor is extremely beneficial when learning Chinese. You can either learn Chinese solely via online tutors, or you can use them to practice speaking the words and sentences that you learn from online or in-person courses.
These online tutors are hand-selected native Chinese speakers, and you can choose to have a lesson with them whenever it is convenient for you. These websites offering tutors also give the option for a free trial lesson to make sure you like your tutor before you start paying.
iTalki
One of the newest and easiest ways to find an online Chinese tutor or language partner is through iTalki. This website connects you to thousands of teachers and other learners of not only Mandarin Chinese but dozens of other languages as well.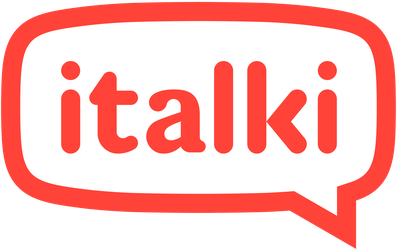 In addition to online tutoring, iTalki offers language learning resources such as articles written in the language you are studying, discussion boards, and having your writing reviewed by native peers.
iTalki offers three types of online tutoring:
Professional Teachers
As of writing this article, there are over 400 teachers on iTalki who are classified as Professional Teachers. These certified professionals are highly skilled in the art of foreign language acquisition. Their hourly rates range from $8 to $30 per hour.
Each teacher has a profile page you can click on which lists their short bio, resume, statistics of lessons they have completed, and reviews from their students. There is even an introductory video for each teacher where they introduce themselves and their teaching style.
You can select an available time from their calendar for a trial lesson. A trial lesson generally costs about $1 to $7, depending on the teacher. With trial lessons that cheap, you can try out lessons with a variety of teachers until you find the one or ones who best suit your learning style and schedule.
Community Tutors
There are also over 400 community tutors who teach Mandarin Chinese. These tutors are native or advanced speakers who can help you with informal tutoring or speaking practice.
Learning with a community tutor is a more cost-effective way to study Chinese, as the price ranges from $7 to $22 per hour.
Although community tutors are not considered professional, they are still extremely helpful for practicing speaking Chinese and receiving instruction. You can read reviews their students have left for them to determine how effective each tutor is.
Language Partners
On iTalki you can find language partners to practice with. You can find a language partner from Taiwan who is looking to learn English, and together you can help each other learn the other's language. This method is free, and it allows you to make many new friends and exchange language help.
Because the demand for English teachers is huge, you will have no trouble finding a language partner willing to work with you. You can communicate with multiple potential partners until you find the ones with whom you work best.
Although using a language partner shouldn't be the only method you use to learn Chinese, it is an extremely helpful source for practicing your Chinese with others, and best of all, it is free.
eChineseLearning
eChineseLearning offers Mandarin Chinese course packages at various prices. Native, professionally-trained Chinese teachers are available 24/7 to give one-on-one online classes. In addition to general Chinese private tutoring lessons, they offer specific lessons such as business Chinese, survival Chinese, HSK test prep, learning Chinese through movies and TV, and many more. They also have lessons for teens and children.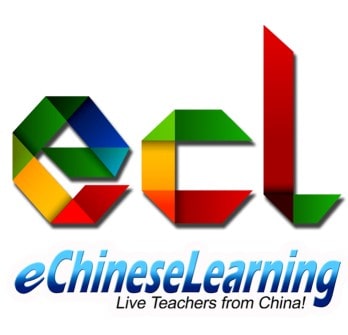 You can sign up for a free trial, and each lesson ranges from about $11 to $23 USD. This website is perfect for those who need flexibility in when they schedule classes, want to learn specific Chinese lessons such as for international trade or travel, and want to practice speaking with a live, native speaker.
Mandarin Tutor
Mandarin Tutor is an excellent website that offers 50-minute lessons with a native online tutor. What I like about this website is that it lists each of their tutors on their prices page. Each tutor has their picture along with their name, education, hometown, teaching experience, and a short bio.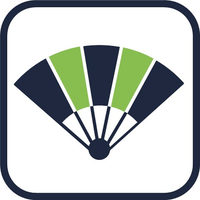 You can choose which tutor you prefer and schedule a free trial Skype lesson with them. Each tutor charges a different rate per lesson, and the prices range from $11-$19 USD per lesson, with it being cheaper if multiple are purchased at once.
Because there only about a dozen tutors at a time, the scheduling options are not available 24/7, however I enjoy that I am able to choose my preferred tutor and learn about them instead of booking a lesson with a stranger.
During your trial lesson, your tutor can determine what level you are at, and you can tell your tutor how you would like to learn Chinese or what exactly you are looking to gain from the tutoring sessions.
Free Online Courses
The internet is full of free ways to learn Mandarin Chinese. Because Chinese is such a hot language to learn, more and more Chinese YouTube videos pop up every day. Here are a few of my favorite YouTube channels to study Chinese:
GoEast Language Center – GoEast is a Chinese language school located in Shanghai, China. Their videos mostly focus on specific words and phrases that are helpful to know in Chinese. They also have listening practices which are labeled with their respective HSK level.
Kuo's Audiobooks – This channel reads "Harry Potter and the Sorcerer's Stone" in Mandarin Chinese.
Panpan Xplore – Panpan travels China and interviews people in Chinese about subjects such as what they think of iPhones, where to find a boyfriend/girlfriend, what Chinese people think of foreigners, etc. This channel is a great way to practice listening to different Chinese accents.
Everyday Chinese – This channel teaches vocabulary, grammar, and culture. It also has listening practices.
Mandarin Corner – Mandarin Corner provides casual Chinese conversation and HSK vocabulary for elementary to intermediate learners.
Kevin in Shanghai – Kevin's videos discuss opinions and situations with friends in predominantly Mandarin Chinese. His videos are very popular and get thousands of views.
MYBY – This channel is made by Dayday (US Citizen) and Blair (UK citizen) who have lived in China for multiple years and used to be TV personalities there. Their Chinese is very good, and the subject matter of their videos is extremely entertaining.
Netflix
Language Learning with Netflix (LLN) is a Google Chrome extension that makes it possible to study Chinese (or any language) while watching Netflix films or series.

It is free to install from the Chrome Web Store. It allows you to have Chinese subtitles while watching Netflix, and you can click on any word to see the pinyin (Romanized pronunciation) and definition. This tool works best as a supplement with Chinese courses.
However, you need to have VPN installed if you want to access Netflix outside of China.
Free Websites to Learn Chinese
Subscribing to or reading blogs about learning Chinese is a fun way to accent your language learning. Whereas online courses and tutors focus on teaching you Chinese, these blogs focus on giving you tips and tricks, fun resources, and personal experiences to help you learn Chinese more effectively.
The best part about these blogs is that most of them are written by non-native speakers. This means that the blog authors were once novices at Chinese and had to find ways themselves to effectively learn this language. And now they want to share their knowledge with the rest of us!
Here is a list of fun and informative blogs to help you learn Mandarin Chinese.
Hacking Chinese
Although there is no fast track to learn Chinese, Hacking Chinese is full of helpful resources to accelerate your learning journey. Written by a Swede who has learned three foreign languages (English, French, and Mandarin Chinese), it is safe to say that he is no novice at language-learning.

Hacking Chinese tries to answer questions such as how to improve listening, speaking, reading, and writing, how to learn characters and words more efficiently, how you should organize and plan your studying, and how to become fluent within a reasonable time frame.
His recent articles include topics such as how to deal with Chinese characters you keep mixing up, vocabulary and reading challenges, a trick he uses to double the amount of Chinese he listens to, and pronunciation challenges.
This blog is packed with smart learning resources, solutions to common problems learners of Chinese run into, and posts about effective learning techniques. This blog is a perfect companion to your language studies.
FluentU
In addition to being a well-known language learning company, FluentU also offers a high-quality blog to assist you in learning Chinese.

Each blog post is diverse in its content, and there are multiple authors who contribute to it weekly. Not only does its blog posts offer help with difficult grammar points and lists of vocabulary words, it also provides fun posts such as inspirational quotes in Chinese, Chinese history, Chinese words with hidden meanings, and additional resources for learning Chinese. They even post occasional job opportunities for those who know or are learning Mandarin Chinese.
FluentU is a well-rounded blog that provides everything a Chinese learner needs to improve their Chinese and delve further into the culture.
Written Chinese
Written Chinese has been around for a long time, and their blog posts provide fun resources and culture insights for Chinese language learners of all ages.

You can sort their blog posts by tags such as learner tips, music, culture lessons, vocabulary, and many more. This website is a fun one to add to your arsenal of language learning blogs.
Sinosplice
Sinosplice is written by John Pasden, a Shanghai-based linguist dedicated to helping adult learners overcome the major obstacles they face learning Mandarin Chinese.

The main page of his website offer resources for beginners such as the process for learning tones and his five stages to learning Chinese.
His blog feels like a personal blog that discusses both large issues and simple day-to-day observances, including finding a place to rent.
He shares photos from his wanderings in China with a few vocabulary words to go along, vocabulary to help Chinese-learners discuss important current cultural or political hot topics, thoughts and pictures about Chinese holidays, and reviews of companies and experiences that aid in learning Chinese.
Chinese Hacks
For an enjoyable blog that help you learn pop culture terms, Chinese Hacks is the place to go.
Categories in the Chinese Hacks blog include vocabulary, idioms, pictures, books, movies, games, study, and resources. If you ever wanted to know Pokémon card game rules in Chinese or what that Chinese graffiti written on a table means then this blog is for you.
In addition to goofy pictures and translations, Chinese Hacks provides readers hundreds of useful tips and resources to improve their Chinese studies.
Dig Mandarin
Dig Mandarin is an organized, colorful blog that offers fun, well-written articles as well as easy access to resources.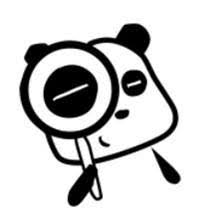 Right off the bat they have a list of resources to click on such as HSK, pronunciation, kids, books, and more. It is easy to find what you are looking for and discover helpful resources.
Their articles are written by a variety of authors, and most of them deal specifically with how to better study and understand Chinese both for adults and children. Each blog post is clean and organized, and the information provided is concise and to the point with videos, graphics, or links to additional resources.
Alternative Options
There is a plethora of options to learn Chinese in addition to the resources listed above. You can take Chinese classes at a language school or university, you can hire a private tutor, you can learn from a friend, or you can buy a textbook and study it yourself.
You can find a full range of options to learn Chinese from our other article on learning Mandarin Chinese.
Now, On To You
Learning Mandarin Chinese is a wonderful experience. Once you begin to study this beautiful language, you will realize it is not as complicated as you were taught to believe. Although it is more difficult to learn than a Latin language, the grammar is relatively simple, and learning both the meaning behind the characters and how to write them is fascinating.
Most importantly, you will be able to communicate with millions more people, you will impress your friends and family as well as the native speakers you communicate with (Native Chinese speakers love it when foreigners learn Mandarin), and you will find yourself more qualified for potential jobs or travel opportunities.
With all of these resources at your disposal, it is possible to learn Chinese and become an intermediate speaker within a year of beginning to study it. Even just a few weeks of study will make traveling to China an even easier and more rewarding experience.
I hope you will appreciate learning this language and enjoy being able to use it, no matter your proficiency level, for the rest of your life.